The BGN News Archive
June 1, 2020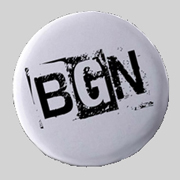 As we write this week's "news" we're nearing the third month of stay-at-home because of the pandemic and there is social unrest around the country for reasons other than the pandemic.
The BGN has 13 years of archived news and this week's news will be archived so we want to be clear on what's happening around us. Everyone is doing what they can to get through these challenging days. It's all about sustaining our mental, economic and physical health. Music is part of our mental health. These days many musicians say they have a hard time being creative. Music outlets like clubs and public performance have closed and virtual ones are becoming more common. Musicians are trying to cope. Examples of that are on our home page every week.
Our mission is to keep track of the Boston punk scene. That's basically it and has been for many years. That's what we continue to do. So on with the 'news'.....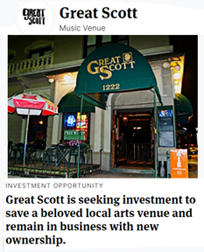 There's yet another twist in the Great Scott story. According to Vanyaland: "…. a campaign has been launched by its longtime booking agent, Carl Lavin, to save the Allston rock club. Lavin has teamed up with Mainvest, a Salem-based investment crowdfunding platform specializing in assisting local businesses, to raise the necessary money to re-open Great Scott and keep it open." You can read more here.
Great Scott, the first club to face closure, is not giving up. It's encouraging to see the support they've been getting from the community. It makes you feel that we may come out the other end of this with things still intact.
Mainvest says the idea is :"…. to empower communities to invest in Main streets, not Wall Street." and that is AWESOME!!! They have a site up so that anyone can invest in the Great Scott business. They hope to raise $150,000.00. $100.00 is the lowest investment. Right now they are at $98,000.00 as of this writing!!!! You can check it out and dontate here MAINVEST.
| | |
| --- | --- |
| Jim and Fred - Atlantics | The Dogmatics |
The Channel is ramping up its profile with a series of Facebook shows and interviews. Saturday they had The Altantics, O Positive, The Dogmatics and Girls Night Out along with a lot of commentary. The Channel had set themselves up with their audio Channel Podcasts before the pandemic, now they've added the visual with Zoom and have Chachi Loprete as a moderator.
In Saturday's Atlantics set they had the incarnation that included was Fred Pineau and Jim Melanson. They did " "One Last Night", "Teenage Flu", " Wrong Number", "Weekend" and "Lonelyhearts". The Dogmatics had five members of the band. The set included: "Gimme the Shakes", 'That's Alright Mama" and "She's the One". You can find some of these on the Channel Podcast Facebook page.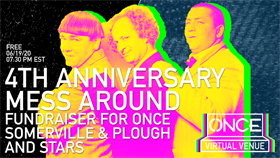 The Messaround keeps going - thankfully! The next one is is their Fourth Anniversary Celebration and its on the Once Virtual Live Performance Venue on Friday June 19 at 7PM. This is also a fund raiser for the orignal Messaround venue The Plough & Stars
The line up is: Amy Griffin (Jittery Jack and Miss Amy), Chris DeBarge (The Curses and many more), Lee Harrington (The Shang Hi-Los, The Neighborhoods), Tad Overbaugh (Tad Overbaugh and The Late Arrivals), Evan Shore (Muck and The Mires), Pedro Sjostedt (Muck and The Mires), and Ken Kaiser (Mr. President) and of course the hosts: Justine Covault (Justine and The Unclean, Justine's Black Threads), Tom Baker (The Dirty Truckers), and Jay Allen (Jay Allen and The Archcriminals)
Watch it here on June 18, 7PM.
Also to support Once Somerville you can donate here. They are almost at their goal!!! Help 'em hit it!!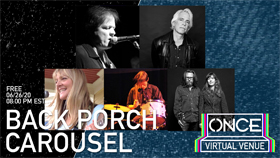 The Back Porch Carousel is also going with the Once live venue stream for their next show on Friday, June 26 at 8PM. You can get tickets and watch here. This show is Randy Black, Adam Sherman, Linda Viens, Sarah Levecque and Peter Zarkadas and is hosted and engineered by Larry Dersch. And as a reminder this is to benefit Tavern at the End of the World.
Anngelle Wood made the 5/22/20 Boston Emissions show all covers, she went back to the Acro-Brats (2015) doing "Crash" by the Primitives. Here's it is on YouTube Crash - Acro-brats, Michael Kane and the Morning Afters doing "Born to Run" (It's on Bandcamp…listen here).
Rabbithole did a good job kicking up "White Rabbit" by Jefferson Airplane. The show is a good chance to hear locals cover mostly main stream rock hits.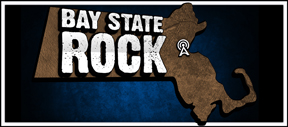 There's another Bay State Rock show up on Spotify…here….and Soundcloud here….Carmelita sounds very comfortable in the new recording set up. She's up to speed and playing that mix of new and old that shows her full knowledge of Boston rock.
Now we're getting used to the online radio show. It took this crisis to get us there but we like the idea we can get to the show at any time not just when it's broadcast. It seems like the better thing to do really.
Al Quint went live again on Saturday with his Sonic Overload, at 9 pm playing indie hardcore. It looks like he is making this a regular thing. You can catch the last show on his Facebook page . We highly recommend it!!
Rich Mirsky is isolated but still cranking out some songs. He had a great submission for the Goffin/King contest. Now he has a song that directly addresses the current pandemic shutdown situation. You'll recognize a lot of your own thoughts in "Lockdown". "I change my underwear/ but I honestly don't care/ if I get dressed/ because there' nowhere to go." He piled up all the things we end up doing and just put it to rhyme. You can only catch it on Rich's Facebook page as far as we know.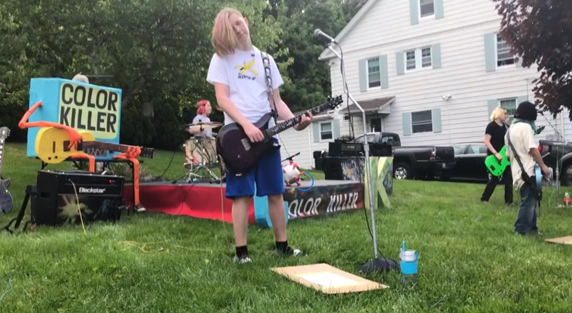 Color Killer
Color Killer did another live set on Facebook on Thursday. There are so many groups that are completely sidelined it's instructive to see how Color Killer keeps things going. They do their sets outside with all four members playing at an acceptable distance apart. The important thing is that you get the band sound. Seems simple but this is what's missing in the majority of online sets that are solo performances.
Color Killer's sets are getting us more and more familiar with their songs just like when we used to see a live band repeatedly. "California", "Down with Carona", "Football", "Not Your Valentine", and "Pat On The Back" are some of our faves. And they continue to add to their list of cover tunes. This time they ended with "The End of the World As We Know It" by REM. You can still see the set on the Color Killer Facebook page. Definitely worth a watch!!!
| | |
| --- | --- |
| Ben Casey | Bruce Sprinsteen |
The other band that did a whole set was The Dropkick Murphys and of course, at Fenway no less. They covered Thunders' "Can't Put Your Arms Around a Memory" Bruce Sprinsteen did two songs via a feed, "Rose Tattoo" and "American Land". That's available in a few places like YouTube and Facebook and Boston.com
Check out From Plague & Pestilence: "Viral Gods," a Judas Priest Covid-19 Parody! With Lucretia X. Machina and Jason Skulls on FB
Paul Mahern of The Zero Boys will be teaching an online course on The History of Punk Rock: From Sex Pistols to Green Day. It starts in the Fall Term at Jacobs School of Music/ Inidiana University. It will meet (virtualy) on Tuesday and Thursday from 2:30-3:45. Since there's a Bloomington IN connection with Mahern, Kenne Highland says Mahern plays the Gizmos in class. They don't give a starting date but you can go to Paul Mahern's Facebook Page
Alice Cooper releases a new song that plays to our strengths and offers hope. "We're Not Fragile" sings Alice. Video above.
Billie Joe's of Green Day Mad Monday vid this past week was "Manic Monday" by The Bangles, Susanna Hoffs is in the vid too! Video above.
The Pretenders released a video for the song "Didn't Want To Be This Lonely" which is from their new album Hate For Sale out on July 17. Video above.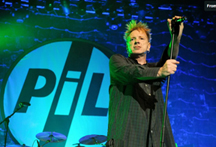 Only For The Headstrong - John Lydon Quarantine Party - yes, Party time with John Rotten, Rambo and Tabbert as they answer questions about the film The Public Image is Rotten. The online party/Q&A will give fans a chance to ask questions from music icon and Public Image Ltd. singer, John Lydon as well as executive producer & PiL manager Rambo Stevens and the film's director Tabbert Fiiller. That's Sunday June 7th Midnight to 5AM EST HERE!!! The Public Image is Rotten, a film about the ups and downs of the career of PIL, is on Vimeo. It can be rented for $5.99 and bought for $14.99. The trailer alone has a lot of provocative Johnny Rotten Lydon in it. Lydon has remained a figure that will not be ignored. Watch the trailer here.
Not to be stopped John Lydon has rescheduled his mostly sold out tour I Could be Wrong I Could Be Right to the Fall 2020.
Now for this week's two videos from The Damned Show: Episode #15: "Clock Maintenance with Cap" and is indeed the Captain fixing an older pendulum running clock. You get to see his cool bright yellow room with his silver records on the wall.
Episode #16 is a 12 minute one featuring Paul Gray. He plays and explains his song "Generals" that was on Strawberries. He has the four track cassette recording and he shows you how he built up the tracks for the demo.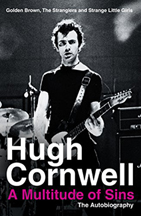 As a "little tribute to Dave Greenfield (keyboardist with The Stranglers who died from Covid-19 in early May and Paul Desmond (saxophonist with the Dave Brubeck quartet - the anniversary of his death is at the end of this month)", someone has done a clever editing job of an old Dave Brubeck video which makes it look as if his Take Five era group is playing The Stranglers' "Golden Brown". It's an entertaining deep fake: watch it here
Then we came across an Amazon Kindle deal on the bio of Hugh Cornwall: A Multitude of Sins: Golden Brown, The Stranglers and Strange Little Girls. It's on Amazon for only $1.99 for Kindle owners....significant'y more for hardcopies tho.
For almost 12 years NPR Music streamed live shows from Washington D.C.'s 9:30 Club. We have to admit to not having heard any of them. As it happens they have stopped doing them but they have all the shows (over 100!) online available for streaming, including: PIL, Artic Monkeys, Of Montreal, Spoon, Sonic Youth, Sleater-Kinney…it goes on and on. It's a treasure trove!!! Check it out here NPR 9:30 Club!!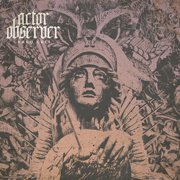 Actor|Observer has a new song out: Cargo Cult, and it's scorching!! There isn't a recording process invented that can contain the onslaught of this band. The blistering vocals can give you an ear burn alone. There are a few sections where they lower the attack but it comes back. This band needs a quadraphonic mix because the stereo can't handle the sonic material the band pushes out. Everything here is what they do live and it makes us miss that experience so much. Missing out on the live thing made us listen even closer to get that A|O dose and we did.
The lyrics deal with a lesson drawn from those South Pacific Cargo Cults created in WWII. The lesson they offer is " … all is not granted to those who try" A|O look at life and don't flinch. It can be found on a lot of digital platforms: https://ingroov.es/cargo-cult-vu And Bandcamp Actor|Observer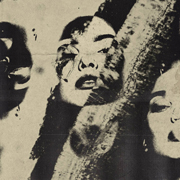 Coffin Salesman released two songs on March 3 that got by us. Aria Rad has fashioned his own way with songwriting and with his sound and these two songs are a good introduction to him. "Drinkin' With Giles" seems like the story of an cowboy outlaw. Like a lot of Coffin Salesman songs it slowly builds up and the end is all wound up and furious. "Venomous Blood" has a harder edge to it. It has echoes of Rolling Thunder Dylan that Aria has made his own.
We've always contended that Coffin Salesman should have a wide appeal. Aria has punk cred and the group sound close enough to be familiar to a general rock listener.Give it a listen or purchase here.
Dont' forget to check out: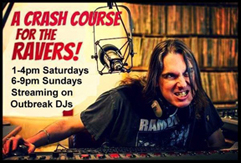 Sunday June 7th: Only For The Headstrong - John Lydon Quarantine Party Midnight to 3AM (EST) On FB LIVE
Tuesday June 9th: Punk Rock Aerobics every Tuesday on FB @ 6PM
Tuesday June 16th: Punk Rock Aerobics every Tuesday on FB @ 6PM
Friday June 19th: The Messaround's Fourth Anniversary Celebration and its on the Once Virtual Live Performance Venue at 7PM
Friday June 26th: Back Porch Carousel 8PM
CONTACT US AT....misslynbgn@yahoo.com Send us your gig listings, your anything else ya got!! You want your CD reviewed?? Contact us for that too.
---