The BGN News Archive
June 4, 2018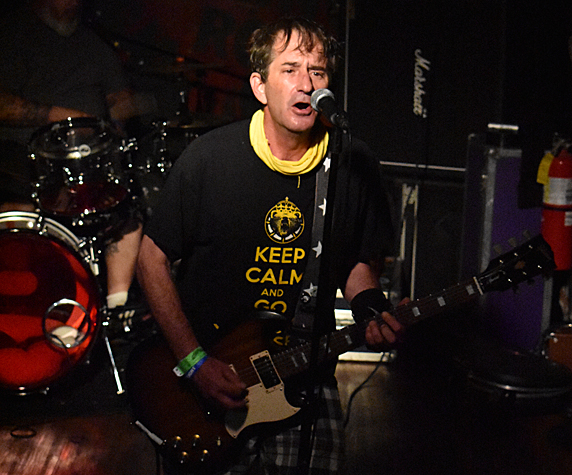 Chris Doherty returns for a show
---
PA's Lounge has such a strange booking policy you have to remind yourself to keep looking at the listings. Thursday they had a punk line up.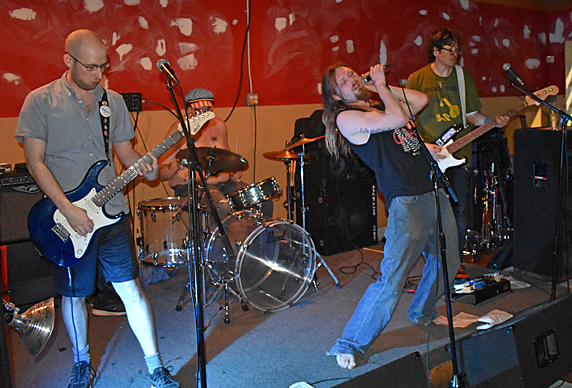 Circus Battalion
Photo:Blowfish
We went looking to hear Circus Battalion. They've been gigging in Boston and Salem. (Salem with it's two clubs - Opus & Koto across the street from each other- is a great opportunity for bands to reach some new people.) At PA's we could hear that Circus Battalion have tightened up their sound. They have a new drummer who was hitting the set extremely hard. So hard, in fact, that his drumstick went through his snare! Photo below. Never seen that before. Lucky, it was the last song.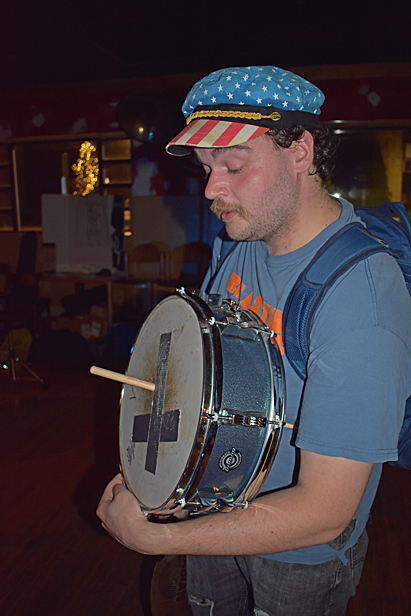 Circus Battalion
Photo:Blowfish
The singer was a focal point. He was barefooted on stage (with the drummer shirtless behind him). He's having a fun time up there and drinking up a storm. He kept the excitement going with in-between song cheerleading. You can catch a bit of that at the beginning of the video below.
The sound was favorable to Tak on bass. You could hear everything he played. Sometimes he played the root note to the chord which is typical punk style, but then the other half of the time he was taking off in inventive excursions, it reminded us of Paul McCartney, who created that in rock. When Tak was doing that he owned the song; that was what you were listening to.
Some of the songs are becoming familiar to us. They also covered "Jet Boy, Jet Girl". One song with a chorus "Destroy" was dedicated to the musicians fleeing the EMF building, a hot topic this week. Next step for these guys is to record some songs. We'll be waiting for that.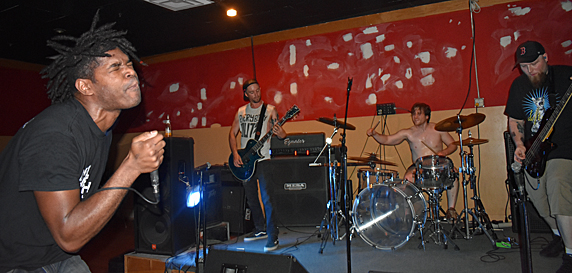 DNZL
Photo:Blowfish
DNZL was a hardcore/punk outfit. We knew nothing outside of the Bandcamp songs, which convinced us they were worthy to check out. Turns out they were way worthy. During the set it was easy to imagine them on a bigger stage. They have it all together, they are ready for prime time right now.
One of the main hooks is the riffs that the guitarist churns out. They have a little metal in them and they work like the classic metal riffs of stadium playing rock bands. Those riffs were all through the set. This guitarist has the magic touch. Then there is the singer. He was a screamer and you know we love screamers. That fit the hardcore songs. He would also change things up.
DNZL
Photo:Blowfish
A few times the singer went to his knees and lowly forced out a heart rendering phrase. The band would keep it low...for a minute...then back to screaming. The drummer (again no shirt) and bass were cranking all the way. It was way above the quality we were expecting. We were mightily impressed. We will be checking them out in the future.
PA's is doing some upkeep. They took down that Magic Hat beer sign behind the stage – at least for a while.
Friday night John Keegan was at Tavern At The End of the World for what was a happening little scene. Duck and Cover hit the floor first. The first half of the set hit the punk side hard. After that set in, Duck and Cover grafted the melody onto the last batch of songs. These found the sweet spot in a blaze of bark and jump Charlestown power punk.
Swilson made the road trip up from NYC to treat the crowd to a rave-up set of sleazy Heartbreaks. Dictators alum Dean Respler brought his inimitable big bass beats and mugs. Twin guitars, nasal vocals. Toons. Special Ed Rock 'n Roll. You'll like 'em.
Tom Baker and his crew of way-talented trained Snakes took the floor to wrap it up. John Sheerans' mad bass boomed throughout. When you have Charles Hanson and John Brookhouse on King Cobra guitars, it's hard to go wrong with Baker's ear-pleasing, bar band double plus rockers.
Saturday afternoon John Keegan hit the early show at the Midway. The line up was Crunchtime, Pop Gun and The Black Souls. For the full story and plenty of photos click the photo below.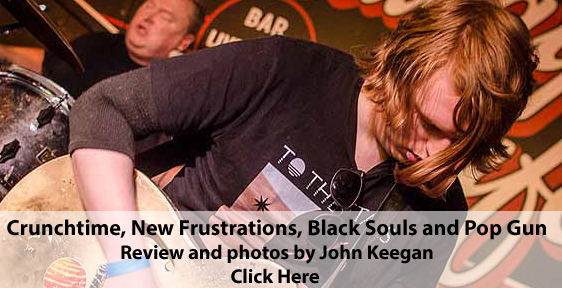 The Father's Too Reunion show on Saturday did a bad job in getting the word out – or it seemed to us who didn't even know it was going on until mid-week. The line up was Unnatural Axe, FU's, Gang Green and Bar None.
The Father's Too, just outside of Kenmore Square, had a lot of devoted members. Sunday night was the night to congregate there. They had cheap beer, 25 cent hot dogs and a great juke box. What more could you ask for, right? Well, there's many a crazy and sordid tale remembered from those days. Here's our report on an earlier Father's Too Reunion in 2007.
But now we're at the Baseball Tavern. We haven't been there since the Late Risers Club 30th Anniversary show there in 2007. Saturday's show was in the basement of the club. There was a full room when we got there. It was a rowdy bunch with lots of familiar faces.
We missed Bar None which had Jay Allen and Mitch in it. Mitch was saying there was no bass during the set. Indeed the bass was cutting out during the Axe set and half the FU's set.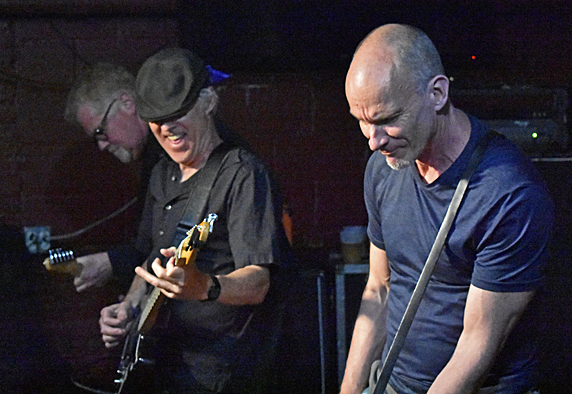 Unnatural Axe
Photo:Blowfish
We were hungry to hear Unnatural Axe. Their last show was opening for Human Sexual Response last November. This show, like in the old days, was in the basement at the Baseball Tavern but the band plays in a sunken area below that. We were looking down into the pit. People did move into the pit to get closer as the set when on and then for the rest of the night. The Axe all had smiles on their faces and were fooling around on stage as they did the Axe thing.
They whipped through their well known catalog; "Man I Don't Wanna Be", "Three Chord Rock", "Tonight We Rock", and "Media Blitz". The one cover they did was "Hot Steel and Acid" by the Nervous Eaters. They played "Summertime" where Richie sang it like Ian Curtis. That put a new twist on it. Then they kicked it up another level with their last three songs.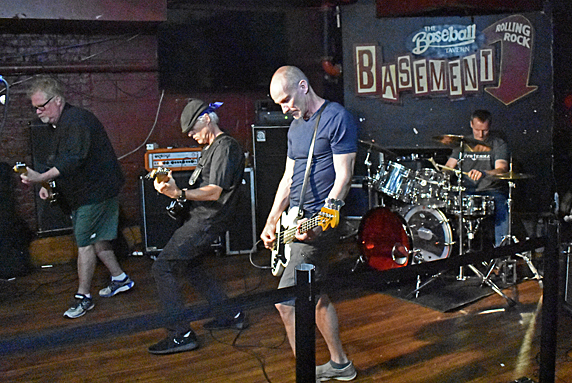 Unnatural Axe
Photo:Blowfish
Parsons went bonkers doing a series of crazy antics with his shorts. Yes, his shorts. He was pulling them down – white underwear. He pulled out the waist and gave things a good look before sticking the microphone down the front and then the back – didn't sound like much. Then, in what he called his Johnny Angel move, he pulled the waist up to his armpits. Video - click here. He looked like a giant Weeble. This was happening as "The Creeper", " The Plug", and "Hitler's Brain" were getting slammed out.
In a splash of beer it ended. The Axe always deliver a memorable show.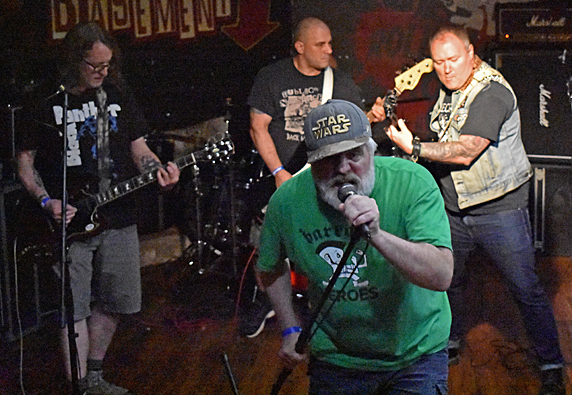 The FU's
Photo:Blowfish
The FU's have as many shows lately as any new group trying to make a reputation for themselves. We don't think that you would have guessed that outcome in 1984. There's every indication that this will continue. The band is playing with energy and enthusiasm and they are driven by main man John Sox. They also have some new songs that fit in and hold their own with their classic material.
All this is not new to us. We have seen then regularly these last few years. Last time was a few weeks ago at the Space Center in Norwood. This night had a similar set with those new songs sounding just fine. The last lap began with "Young, Fast, Iranian" which is the highlight of every set. That song set the audience and the band on fire. Then it was their version of the "Ballad of the Green Berets".
Bob on drums is going in to surgery soon for his shoulder but was playing like there was no problem. The injury, it was explained, was from work!? Not from drumming like a madman? What does this guy do for a living: pound cement?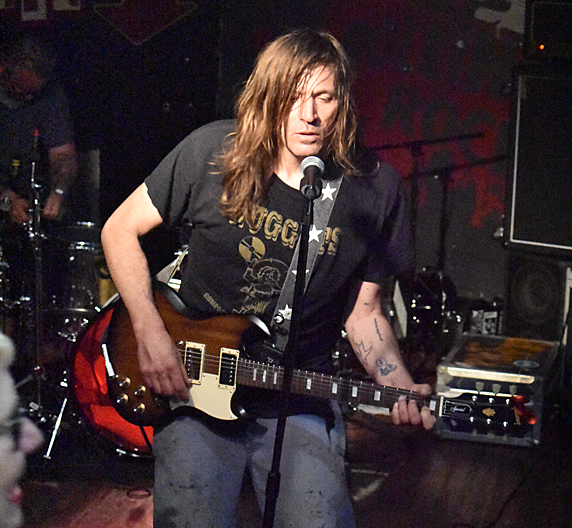 Evan Dando
Photo:Blowfish
Then there was the 'surprise guest' for the evening, which was not much of a surprise if you were there because people were buzzing, "did you see Dando?" There he was, Even Dando, looking unkempt but still tall and thin. All night he was right up near the bands and enjoying the music. He did four songs and it was a thrill, we have to say. That voice is captivating. You could hardly see his face for the long hair hanging down, but that's his thing. We didn't recognize the first three songs but the last one was "My Drug Buddy".
So that was a night with a lot of music right there but in retrospect you could see that it was all a sort of preamble to Gang Green's Chris Doherty's return.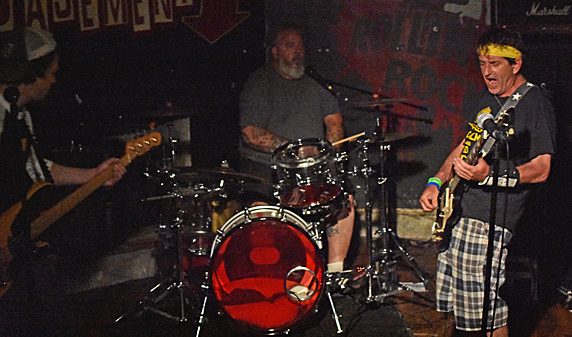 Chris Doherty and Rat Trap
Photo:Blowfish
Chris had a near death experience this last year. He had a Go Fund Me page to help with bills. He talked about all this at the beginning of his set (first video below). For a guy that had life threatening problems, he showed a lot of life in a long and rewarding set.
He was wearing a shirt that said, "Keep Calm and Go Fuck Yourself".
The band was billed as Gang Green but the two other musicians were from Chris' new group Rat Trap that he has in Ohio, his current home. They were super tight and up to every challenge that Chris threw out and he threw out a lot.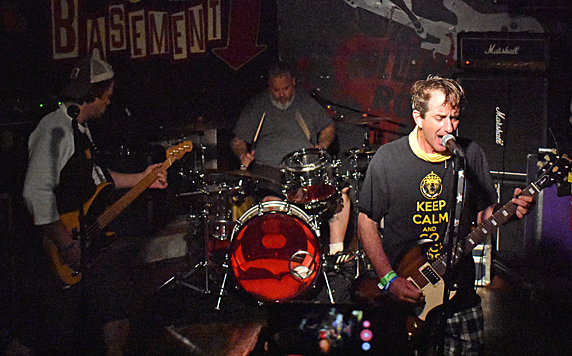 Chris Doherty and Rat Trap
Photo:Blowfish
The set began with a whole bunch of Gang Green songs. The first was "Let's Drink Some Beer." The band was right on them and Chris was throwing out leads that squealed and seared. As this was going on Chris was in full command both with the music and the stage patter. He had the audience in complete control. You could feel yourself transfixed to all that was happening on stage and see other people in the audience in the same spell.
After the Gang Green songs Chris went into a series of covers that was like a thank you to all of Boston Punk. The first song was the old Gang Green cover of "Voices Carry" (Video - click here) . Then it was "All Kindsa Girls" (second video above) , followed by "Knock Me Down" by the Outlets, "Ain't Nothing But a House Party" by J. Geils (Video - click here), "No Place Like Home" by the Hoods. Then it was the Beastie Boys "You Got to Fight For Your Right to Party". Not enough still he threw in Gang Green's "Another Wasted Night".
People were pretty much going bonkers during all this. Lots of people were jumping at the microphone helping with the singing. It was a communal love fest. What do you encore with after that? Well, "Alcohol" was the only answer.
What a set!! It was long and it went late but you just couldn't leave.
Wow! Wow! Wow!!!
---
And in other news.....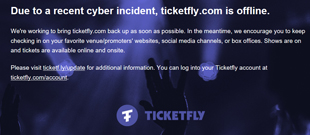 Early last week Ticketfly, a ticket seller for some venues, got hacked. The site went down and still was down as of today (Sunday 6/3). Two clubs that use Ticketfly are Once and O'Briens. Evidently their web sites are tied into Ticketfly itself because those websites went down also. We thought the club websites were independent and only when you clicked the TICKET link did it go to Ticketfly. The shows at those clubs are happening but it's hard to get the schedule since you can't get to their sites. For now their Facebook pages are where you can get some show information: Once and O'Brien's ...and of course there's loads of info in our Gig Listings below....
Dan Vitale's Chet's documentary: CHET'S LAST CALL: A Story of Rock & Redemption will have it's premier at the Woods Hole Film Festival on Friday August 3rd. Here's the trailer for the film. And here's the website for the Festival. Also on Friday Dan's band Bim Skala Bim will perform at Grumpy's Pub 29 Locust Street Falmouth. Film's FB page
Carter Alan, one of the original Late Risers Club DJ's in the punk era, just did his last show on his Sunday Morning Blues on WZLX. That was a nineteen year run. Carter has written a few books and ZLX is setting up a show based on his last one; The Decibal Diaries.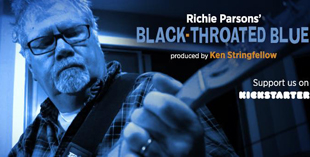 The new Kickstarter for Richie Parsons' latest album Black Throated Blue has started. The new CD is rockin' pop. It's a progression from his previous Honey and Tears. He is giving out some of his early punk photos as incentives. Pledge some money and get some good stuff! Richie will be at the Midway (before Queereoke) on Thursday July 19 (8-9:30PM)
The closing of EMF is rightfully getting lots of attention. Many of the bands we write about here have practice spaces there. Friday night Circus Battalion's guitarist talked a bit about the EMF building closing. Talking to Eddie of Stop Calling Me Frank on Satuday he mentioned that their new recording was done at New Alliance which was located in the EMF building. They had to make sure they had the material before the studio had to move. And of course, there was an article in the Globe on Friday which had photos of Jim Janota and Charles Hansen moving equipment out of the building.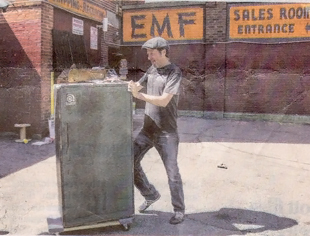 There's a protest planned by Occupy Make Music to take place on June 16th during the Make Music Festival in Harvard Square: Occupy The 11th Annual Make Music Harvard Square Festival is "a peaceful demonstration to show that we have eyes on the HSBA for being complacent in their president's actions towards EMF, that we are intent on fighting this cycle of displacement, and that we are a kickass arts community that refuses to be quiet." Here's the Facebook Page for the protest. And here's what the HSBA has to say about it. And here is the Cambridge Artists Coalition answer to that and a very interesting read!!
It's no secret that every available building in Somerville/Cambridge is being scooped up and turned into condos and business space. For a while now we've heard of creative people moving out. Philadelphia was mentioned by a few people. Salem seems to be another place where people are ending up, although rents there aren't super cheap either.
The Globe also had a story on the renewed career of Tracy Bonham. She's picking up her songs from her 80's success and touring around.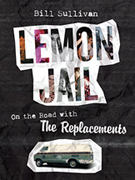 And there was another Globe article gave the info on the Store 54 book reading by Bill Sullivan from Lemon Jail - On the Road with The Replacements his book on the Replacements. It has a lot of Boston love in it. The reading will be in the upstairs room at the Store 54, third floor, June 26. There's still a few things going on there if you swing by every now and then.
As we posted last week - Once Ballroom in Somerville was robbed, big time. Vanyaland has the story. The perps got a lot of money and did property damage. There's a GoFundMe page to help them - Go Here to HELP Once They already have over $18,901.00 toward a $20,000.00 goal, as of this writing.
---
Here's some good shows coming up this week.....
June 4 (Monday) Radkey, Aneurysm, Silver Screams at the Middle East.

June 5 (Tuesday) Rock and Roll Trivia w/ Erin and Brett at Sinclair 8PM
June 8 (Friday) Taxi Driver, Brix n' Mortar, Crimespree, Destroi! at O'Brien's Pub
June 8 (Friday) Mooseknuckle, Boot Rot, Tap Water, Whoopi Stick, Rictus Grin at Club Boho at The Cantab
June 8 (Friday) State of the Union, MOTO, Crunchtime at Thirsty First in Lowell.
June 9 (Saturday) Sternman, Nightbird and Tragedy at The Middle East Up.
June 9 (Saturday) Scissorfight, Diablogato, Scrimmy the Dirtbag at Opus in Salem - and its sponsored by Lord Hobo Brewing company- you know what that means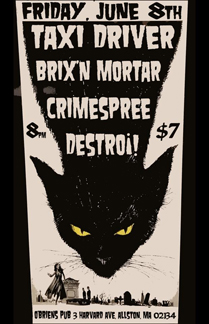 June 9 (Saturday) A Bunch of Jerks and Totaled are at The Auld Sod, 274 Washington St, Dedham MA
June 9 (Saturday) The Neighborhoods at the Ocean Mist in RI on June 9, Tickets
June 10 (Sunday) Black Market Flea The Boston Hassle and Ignore Rock'n'Roll Heroes present their joint effort, a bi-monthly one-day flea market featuring handmade artwork, prints, patches, records, tees, pins, ceramics, jewelry, zines, body care, tea, fiber art, vintage clothing, accessories, books, as well as tarot readings, haircuts, live drawings, and more! Noon - 6PM $1 to get in. At teh Cambridge Community Ctr -5 Callendar St Cambridge FB page
June 10 (Sunday) Jittery Jack Trio at Atwoods for a 4-6PM show.
June 10 (Sunday) Tokyo Tramps, Jody Moore, Billy Connors Project, Club Linehan A Go Go at The Midway for a 4-8 PM show
June 10 (Sunday) Crimespree, Blame it On Whitman, Punksatownie, System Blister, Cap at Koto Salem - 7PM doors
And further out we have...
June 13 (Wednesday) The Posies 30th Anniversary Tour with guests Secret Sail at ONCE Ballroom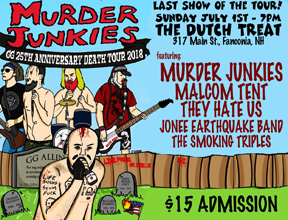 June 13 (Wednesday) doing their G.G. ALLIN 25th Death Anniversary Tour the Murder Junkies are at Cafe Nine in New Haven CT FB page

June 13 (Wednesday) Some Kind Of Nightmare (CA), Silver Screams, BDSX, Sweet Bangs at Opus in Salem

June 13 (Wednesday) Supersuckers, Speedealer, Salem Wolves are at Alchemy in Provi, RI

June 14 (Thursday) The Dickies (40th Year Anniversary) w/ The Queers, Duck & Cover and Cookbag at The Middle East FB page for tix etc

June 15 (Friday) Robert Gordon is at the Greasy Luck Brewpub in New Bedford, MA opening is Johnny Barnes & The Nightcrawlers. FB Page

June 16 (Saturday) Roy Sludge is at Atwood's for a 4PM show

June 16 (Saturday) GLiDER Live on Radio 91.5FM Crash Course for the Ravers! wmfo.org stream 1-4PM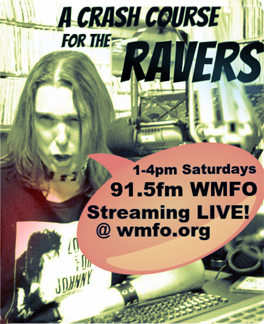 June 16 (Saturday) Benefit for Rosie's Place with Jerry's Got Jokes, Threat Level Burgundy, Whoopi Sticks, Blame it on Whitman, The Runouts this is a DAY show at The Midway
June 16 (Saturday) The Nervous Eaters, Justine and the Unclean, Stop Calling Me Frank are at Thunder Road
June 16 (Saturday) GBH with Pinata Party are at The Middle East Down. Jerry's Kids got added to this bill!!
June 16 (Saturday) Punk Rock Tribute Night with No Future (doing Sex Pistols), Charlie Don't Surf (Clash) and Warthog (Ramones) at Club Boho at Cantab
June 17 (Sunday) Another Sunday Matinee Mess Around (4-6PM) this time it's with: Justine Covault and the duo that brings the sludge to Roy Sludge: Johnny Sciacia and Jimmy Scoppa. also ... Chris Perry (The Modifiers) and Phil Lenker (Barrence Whitfield and The Savages) Plus a return from the mayor himself, Chris DeBarge. At the Plough & Stars
June 17 (Sunday) Micah Schnabel, Live Nude Girls, Olde Boy, Amy Griffin at O'Brien's Pub
June 20 (Wednesday) Blk Squirrl Record Release with special guests Andy California and Sundog at The Midway
June 20 (Wednesday) Reverend Horton Heat, Big Sandy, Lara Hope & The Ark-Tones at Alchemy Provi RI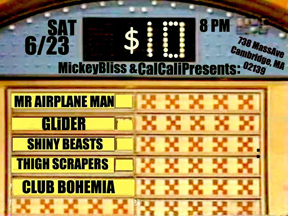 June 21 (Thursday) There is a all over Boston/Cambridge Music Festival called Make Music Boston, its ALL kinds of music but in particular: The Stigmatics will be playing at the City Square Park Charlestown 7-8PM, Check out their interactive website to see who else is playing and where.
June 21 (Thursday) PowerSlut, Abbie Barrett, Crystal Canyon at Once music starts at 8
June 22 (Friday) Greg Allen's Fringe Religion, Pop Gun, Muck and The Mires and 138 at KOTO in Salem
June 22 (Friday) Tied To A Bear, Duck &Cover, The Von Traps, Not Part of It at Opus in Salem
June 22 (Friday) Worm, The Money$, Crimespree, Jerry's Got Jokes and Zombii (From CT) at The C Note in Hull
June 23 (Saturday) Gene Dante And The Future Starlets, Parlour Bells, The Gala, Smitt E. Smitty and special guest DJ, Gang of One (Hugo Burnham formerly of Gang of Four) at Once - 8:15PM show time!
June 23 (Saturday) Mr. Airpane Man, GLiDER, Andy California, Shiny Beast, Thigh Scrapers at Club Boho/The Cantab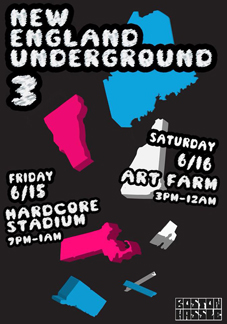 June 23 (Saturday) The 7CS and The Rolling Who, are at the Plough & Stars
June 23 (Saturday) Sky Tigers, Crowfeeder, DNZL at Thirsty First: Tavern & Grill, Lowell
June 24 (Sunday) Opposition Rising Boston Record Release Show! with Not A Part Of It, Infernal Diatribe, Neighborhood Shit, DNZL 4PM matinee show at the Midway
June 24 (Sunday) The Adolescents, Electric Frankenstein and Duck & Cover at Brighton Music Hall
June 26 (Tuesday) 8 pm -Store 54 - 14 harvard Ave Allston. Bill Sullivan reads from his book Lemon Jail - On the Road with The Replacements, followed by a q and a session. more info to come!!
June 26 (Tuesday) POPTONE (Daniel Ash, Kevin Haskins, Diva Dompe) will be performing the music of Bauhaus, Tones on Tail and Love and Rockets at the Midde East Down FB page
June 29 (Friday) Nervous Eaters, The Gamma Goochies, Euphemia at Geno's in Portland, ME
June 30 (Saturday) A Bunch of Jerks, Hambone Skinny, Dragline, The Guilloteenagers at The Midway
June 30 (Saturday) Goddamn Draculas, Jason Bennett and The Resistance, Art Thieves, Michel Kane and the Morning Afters at Middle East Up 6:30 PM show
June 30 (Saturday) Punk Show at the Hotel Vernon with Jonee Earthquake band, Time Out Timmy, More Beer Please, Mongorellis, The Benedicks, Jimmy Jacked, No Good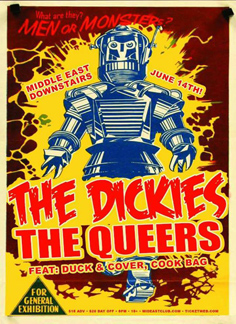 June 30 (Saturday) Rockin' Dune Tunes at Whitecrest Beach Wellfleet Cape Cod. It's rocking on the beach – well, the parking lot next to the beach. Line up : Mr Airplane Man, Atlantic Thrills, Shiny Beasts, 5 SPF4. It's FREE & ALL AGES. it startts at 5PM. The town charges to park for the beach until 4:30. Bonfire on the beach after the show. In memory of our friend Trey Helliwell. More info here on FB
July 1 (Sunday) Today Junior, Milk, Dutch Tulips, Soft Pyramids at Great Scott
July 1 (Sunday) G.G. ALLIN 25th Death Anniversary show with The Murder Junkies, Smoking Triples, Jonee Earthquake, They Hate Us, Malcolm Tent at The Dutch Treat Franconia NH Here's the FB page
July 6 (Friday) Bloodshot Bill, Jittery Jack & Miss Amy Griffin, DJ Easy Ed are at Sally O'Brien's
July 7 (Saturday) Pajama Slave Dancers (reunion) with special guests Trusty Sidekick, Grey Matter (ft. Eric Gaffney), and The Weisstronauts
July 8 (Sunday) Step 13, Genuine Rust, The Martians, Cry Havoc at the Midway for a 4-8PM show
July 11 (Wednesday) The Goddamn Gallows, The Koffin Kats, Viva Le Vox at Alchemy in Provi, RI
July 12 (Thursday) Koffin Kats, The Goddamn Gallows, Viva Le Vox at The Middle East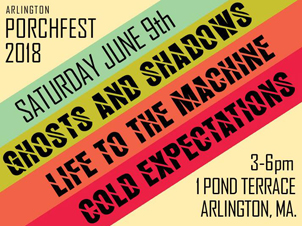 July 12 (Thursday) When Particles Collide, Bad Larry's, Whoopi Sticks, The OK Oks at Opus in Salem
July 13 (Friday) Last Ones and CalCali Band are at Tavern at the end of the world. (Rick must be back from his Grand Tour!)
July 13 (Friday) Fireking, The Grip Weeds, Watts, Modern Day Idols at Thunder Road -get tix here.
July 14 (Saturday) il Mostro, Psychic Dog, The Laces, Jim Healey for a 4-8PM show at the Midway
July 14 (Saturday) Walter Sickert & the Army of Broken Toys, The Men That Will Not Be Blamed For Nothing, Frenchy And The Punk, Radiator King at Once Ballroom
July 14 (Saturday) Revilers, TheVonTraps, LEWD, Pint Killers and Foul Fellows at the Hotel Vernon in Worcester
July 20 (Friday) Crunchtime, Doug MacDonald, Highway Chapel at Sally O'Brien's
July 26 (Thursday) Radium Girls, Thrust Club, Lonely Leesa and the Lost Cowboys, Yes Commander at Once Ballroom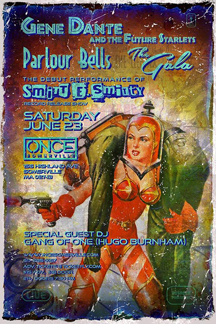 July 27 (Friday) The F.U.'s, Grey Matter, Scare City at Ralph's Rock Diner, Worcester
August 4 (Saturday) Scissorfight, White Dynomite, Northern Skulls, Red Mantis at Once Somerville
August 4 (Saturday) Descendents w/ A Wilhelm Scream & Pavers at State Theatre, Portland, Maine FB page
August 8 (Wednesday) The Blasters come back to ONCE
August 13 (Monday) Agent Orange, Fea, and more at Ralph's Diner in Worcester FB page
August 15 (Wednesday) Agent Orange are at the Brighton Music Hall TIX!
August 16 (Thursday) Agent Orange w/ FEA, Zero Holds at Alchemy in Provi, RI
August 24 (Friday) Lyres, Glider, Pop Gun, Knock Ups at Koto in Salem
August 25 (Saturday) Stop Calling Me Frank, Hi-End, The Stigmatics, The Legendary Cazbats at Club Boho at The Cantab
September 8 (Saturday) Richard Mirsky's CD Release Party at the Midway (night show)
September 9 (Sunday) Slim Cessna's Auto Club and Kid Congo Powers at Once - music starts at 8:30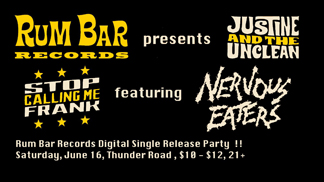 September 11 (Tuesday) Killing Joke on their 40th Anniversary Tour at the Paradise FB page
September 13 (Thursday) Fall-Fest 5 Day 1: featuring The Avengers! also on the bill - Silver Screams, Boot Rot, City Problems and a bunch more bands. It's at Alchemy. Music starts at 8PM Here's the FB page
September 13 (Thursday) Hudson Falcons, Genuine Rust, Sonic Libido and more TBA at This is an ALL AGES Matinee! at Thirsty First: Tavern & Grill, Lowell.
October 12 (Friday) Salem Horror Fest After Party with Diablogato, Gray Bouchard and the Dedications and Petty Morals at Opus in Salem
October 20 (Saturday) Nervous Eaters, Indonesian Junk, Duck & Cover at the Middle East Up
October 27 (Saturday) The Descendents w/ Teenage Bottlerocket at The Palladium in Worcester FB page for tix etc
November 2 (Friday) Roky Erikson at Once. Tix here.
CONTACT US AT....misslynbgn@yahoo.com Send us your gig listings, your news and anything else ya got!! You want your CD reviewed?? Contact us for that too.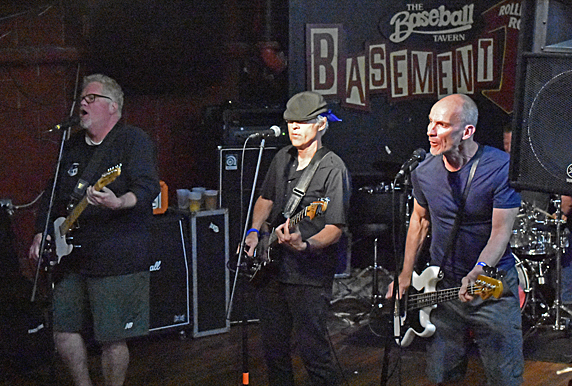 Unnatuaral Axe
Photo:Blowfish
Unnatural Axe
Photo: Blowfish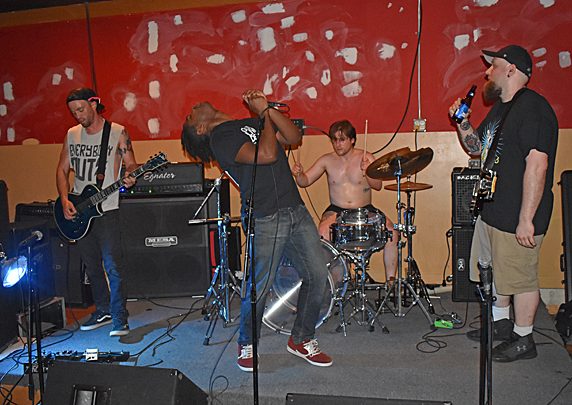 DNZL
Photo:Blowfish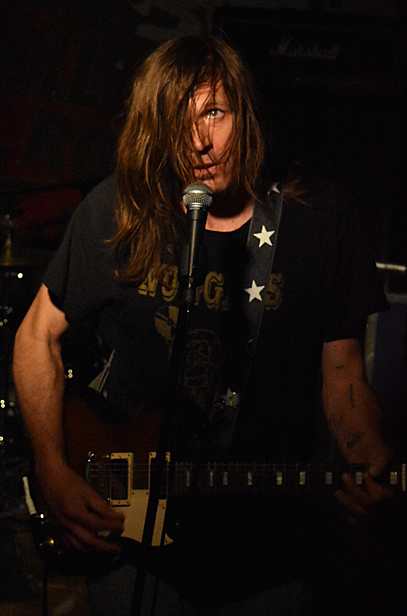 Evan Dando
Photo:Blowfish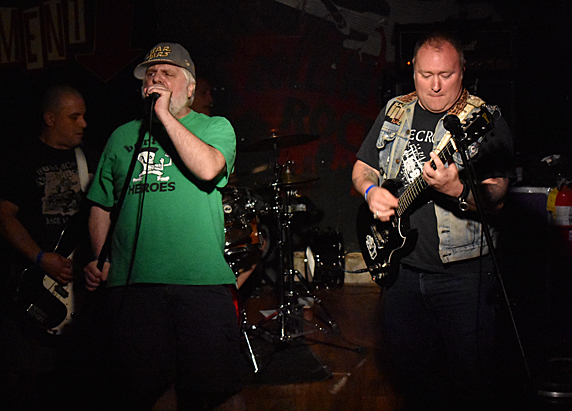 The FU's
Photo:Blowfish