The BGN News Archive
June 15, 2020

Steve Jones of the Sex Pistols has a quarantine recoded song (done in his bathroom) and here's what's notable, it's a slow acoustic love song. It's so unexpected. It's heartfelt and evokes a simpler time in rock history. He posted it on his Instagram page: Would You.

This article; 90% of Independent Music Venues Could Close Due to Covid-19, was whipping around Facebook like wild fire. Holy crap!!!! What if?
If that ever happened or even some of that happened we're thinking its back to the Elk's Club and Veteran's Halls. Those will still be around.

But...here's the good news ...I guess you could say the Mainvest campaign to save Great Scott is a success. In a relatively short time they have raised $173,300.00. The goal is $200,000.00. They are raising thousands every day. Check it out here.

Maybe the start of live shows again?....The 145, Amplifier Heads, The Stigmatics and The Thigh Scrapers have rescheduled a show and are shooting for Sunday matinee on October 11 at The Midway. FB event page

Kilslug is re-releasing some material: "A Curse" (originally a 5 song cassette) , and two singles : "Warlocks, Witches & Demons" and "Autopsy" as 12 inch vinyl on Limited Appeal Records. Here's "A Curse" on YouTube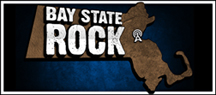 The latest Bay State Rock came out too late to put in the news last week. She started out with a TREE song, always a good thing. The great thing about listening to radio, rather than your own choices at home, is hearing songs you know in a different setting when you don't expect it. Carmelita did that thing for us first with Justine's Black Threads song "You and Me Against You and Me" .... and then "Invite" by Generos. They both sounded super fine in the mix. She also played Adam Sherman's song "Justice Lies" that we checked out last week on the BGN. Listen to Bay State Rock here.

Anngelle Wood went video jock this week on ONCE Virtual Venue. She played videos sent in by locals for a full hour. It's on YouTube now.

On her Boston Emissions show of June 5 Anngelle played a Sheila Devine song called "Melancholy, MA" off a 100 song compilation of various artists called Talk - Action = Zero: A Compilation Benefitting Black Lives Matter. All proceeds from that go to Black Lives Matter. Here it is on Bandcamp

Anngelle also played a Test Meat song from 2019 that we hadn't heard before. It's a cover of Dinosaur Jr's "Don't" from the album Bug. It's two minutes and thirty eight seconds of three chords and yelling, "Why? Why don't You Like Me?". Yes, it's that good!! Listen to it here.

Thanks to a Facebook post by Cal Cali we got on to some YouTube posts that Frank Rowe (filmed by Kathy Chapman) as done during the coronavirus shutdown.

It's just him and his guitar. He does a version of "Nyquil Stinger" with a Danelectro 12-String played through a Pal radio by Tivoli Radio. He also does "Murder Ballad" which was on a compilation a few years ago. Frank was doing regular solo shows at the Tavern at the End of the World, so he was ready for this format. This link will get you to all his videos.

Lenny Lashley did a video stream on stage at the Midway on Saturday. Lenny does the solo thing all the time and it shows. The set flowed and sounded more professional than other efforts out there. His songs have well-crafted lyrics and can stand the scrutiny they get in a solo stream. It was nice seeing an act on the Midway stage even if it was on a screen. Video is here. … This is part of a series called SceneStream live from Midway Cafe. Next one is Saturday June 20 6-7:30 PM with LennyLashley & PennyOutlaw.

We went bonkers for the Trouser Press in the early days of punk. They were still concentrated on mostly English rock but had good taste. They added some punk covergae as the Sex Pistols became big. They've finally posted all the magazines online. They stopped puiblishing the magazine in 1984, they went till they hit 96 issues at the 10 year mark. The last issue had Joey Ramone on the cover. You can read all the issues here and for free.

On the Damned Show this week:

Episode #18 is the next chapter from the Memories of Monty Oxymoron. What a bunch of characters on the British music scene back in the day! Monty talks about the wild performer called Space Toad.

Episode #19 is another by bassist Paul Gray. He plays the bass to "Hit or Miss" from The Black Album, as recorded live on a BBC session for John Peel. It's an opportunity to see how a bass line works to shape a song. The bass line swings on its own too.

Episode #20 has Monty Oxymoron again, this time he plays four minutes of an instrumental on keyboards. It sounds classical and dark/gothic.

In another case of people finding a way to do things in shutdown, we have a new video by Punk Rock Karaoke. We had fun when they played at Church in May of 2015. Currently the Karaoke musicians include: Stan Lee of The Dickies, Greg Hetson of Circle Jerks, Darrin Pfeiffer of Goldfinger, and Randy Bradbury of Pennywise. They cover the Misfits song "Astro Zombies" with Jessica Nesmith, the daughter of the Monkees Mike Nesmith, doing the vocals! We found this on punknews.org. Here you go.....The video is on YouTube

Rum Bar Records has another generous helping of Rum Bar fare with Somebody Out There is Having a Party Vol 2, a free, 33 cut summer sampler. Electraluxx has a garage rocker called "St Marks '96" which is sweet memory of the St. Marks area of NYC. It reminds us of Jane County's "Max's Kansas City".

You get an early peek at Stop Calling Me Frank's new album with live favorite (but they are all live faves with this band) "King Tut's Tomb".

A new one to us was "Vampire" by The Heatwaves from Spain. It's surfy with some high back-up vocals. We love the guitar feedback squeal between 1:11 to 1:21. A real cute ditty.

There's a Swindells song on there too – "Try and Stop Me". It's a hit of soul with plenty of horns.

45 Rally jabs with "Grouchy Fauci". Mark Platt's "Surf in the Rain" is a twist, a dark surf song. It's a chance to check Freeloader (Nat Freedberg) do their version of the Four Season's "Rag Doll". A cut from the latest Hi-End album called "One Day at a Time" is here.

Brian Young played that this week on his Saturday version of Crash Course for the Ravers and it sounded fantastic on the air. He actually featured the sampler with plenty of plays.

The whole compilation is here: Somebody Out There is Having a Party Vol 2

Telamor is another artist that continues his output despite all obstacles nature and man can put in front of him. "Kick It Out" gives us a Mott's "All the Way to Memphis" vibe in spots. Listen on his Bandcamp page.

Stubborn Hearts have just recently released their 7 song ep- Tales from the Red Flag Galaxy. Check it out on Bandcamp.

Color Killer continues to knock out a punk song and a video a week. This week it's a cover of "Hey, Suburbia" by the Screeching Weasels. It's got all the pop punk qualities you want and it's such a good recording, especially during this time with all the restrictions. Listen to the song here. Watch the video here.

There's a cheap buy on Amazon of On Some Faraway Beach: The Life And Times Of Brian Eno. It's only $1.99 for Kindle owners. "On Some Faraway Beach is the first serious, critical examination of the life and times of Brian Eno, from an idiosyncratic childhood to 1960s art school and the sharp end of pop charts around the world." You can buy it here.
---
Dont' forget to check out:
Monday June 15 - SceneStream on TheSpoShow with blindspot, Max Boras, Atomic Basta on Once Virtual Venue here.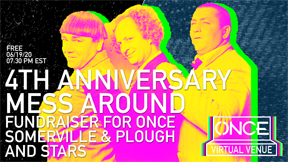 Tuesday June 16 - Punk Rock Aerobics every Tuesday on FB @ 6PM
Friday June 19 - The Messaround's Fourth Anniversary Celebration and its on the Once Virtual Live Performance Venue at 7PM
Friday June 20 Charlie Don't Surf Live from Clash City (an online event) 4:20- 5PM FB page
Friday June 20 - SceneStream live from Midway Cafe with Lenny Lashley and Penny Outlaw 6-7:30 Pm FB page
Friday June 26 Back Porch Carousel 8PM
Wednesday July 29 - Martin Atkins - Creative Entrepreneurship in the time of Crisis: PiL chat on flowers of romance on Once Virtual Venue here.

Gigs possibly, hopefully coming up....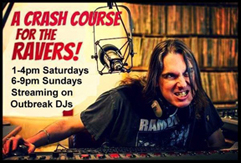 August 1 (Saturday) The McGunks, Pint Killers, Cook Bag, The Degenerates of Punk (reskedged from April) at The Midway 8PM show - FB page
September 26 (Saturday) The Cranktones, Fathoms, Sax Gordon, DJ Easy Ed! for a matinee show at The Midway 3-7PM
October 11 (Sunday) 145, Amplifier Heads, The Stigmatics and The Thigh Scrapers at the Midway - matinee 3-7PM
January 16, 2021 (Saturday) New Date - The Schizophonics, Muck and the Mires at ONCE Lounge Early Show: 5:30 PM – 8 PM
April 29, 2021 (Thursday) Circle Jerks Plus Special Guests at the paradise (this is a rekedged show) FB page
CONTACT US AT....misslynbgn@yahoo.com Send us your gig listings, your anything else ya got!! You want your CD reviewed?? Contact us for that too.
---