The BGN News Archive
June 27, 2011
Well it seems that our pal Johnny Angel (Wendall) has had another birthday...we wish him a excellent birthday month and share this info with you... he has started a Kickstarter Project (go there to check it out see him talk to you via video and contribute to the project!) and will be releasing a CD down the line because of it! Cool, here's a sample of one of his recent songs ...and John tells us: There's no garage or punk rock here, no jokes or spoofs or parodies. That may return at some point in my life, but for now, I have become enamored of my first true love in music, that of American roots music. If you are enamored of Neil, Doug, Gram, Roy, Buck and Alex (as I am), you don't need last names much, but you will need this collection!" So Happy Birthday John and best of luck with your new CD!
And by the way we also want to wish huge happy birthdays to Cam Ackland and Sam Mc Afee!!
So I ran into Jimmy Birmingham at The Paradise this week and yes he still has that damned facial hair but what you'll want to know is that The Real Kids are practicing and planning a gig for early fall...so keep your eyes and ears open for news about that! I asked him how John Felice was, since I have heard rumors about his health but Jimmy says he's doing fine..and that is a great thing to hear!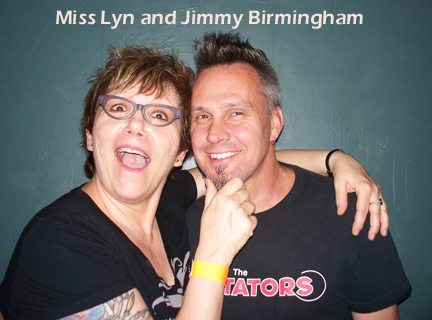 Now as to what is happenin' out there...
Thursday June 30th has Nobunny, Triple Thick and The Tampoffs at Church.... and also on June 30 at the Rosebud are The Port Charles Quintet, Monophonic and the Bees Knees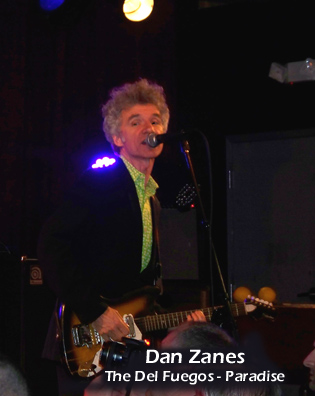 And Friday July 1st at The Midway It's the Idle Barons Summer Ball!!...The Idle Barons, the world's laziest motorcycle group having their semi-annual Idle Barons Ball a year and a half late. As always a heck of a rockin' soiree and here's the line-up: Dirt Mall, AM Stereo, Jay Allen and The Archcriminals and The Tenafly Vipers...
Friday July 15th at Church is another Fredstock event..... ....go out and support this…and hey it's a good show too! Muck and The Mires, The 360s, Black Fortress of Opium and Curious Rituals.....
And well worth a mention and a trip out on a Thursday night it's JJ and Thee Cuban Heels with The Weistronauts and Hillbilly Holiday at Church….on July 21st...
Friday July 15tyh at Obrien's there's a good show with The Acrobrats, Cradle to the Grave, The Scandals and Full Body Anchor....
Saturday , July 16th there is a great show at The Rosebud with Razors in The Night and Tijuana Sweetheart - yeah!!...
The Rosebud does it again with a great show on Friday, Aug 5 - The Port Charles Quintet, Brownboot, Thee Cuban Heels
Frank Rowe....crosses the line to 60 in a celebration at The Midway on August 13th Oh its gonna be a excellent evening.....
And mark your calendars now for the Rock'n'Roll Yard Sale in Union Square Somerville in August on the Sunday, the 21st, And on August 26th another Birthday Bash, this one for Nancy Neon is shaping up and will be at the Cantab Port Charles Quintet and Classic Ruins, more news to come on that one! ...Email us click click click