The BGN News Archive
July 10, 2017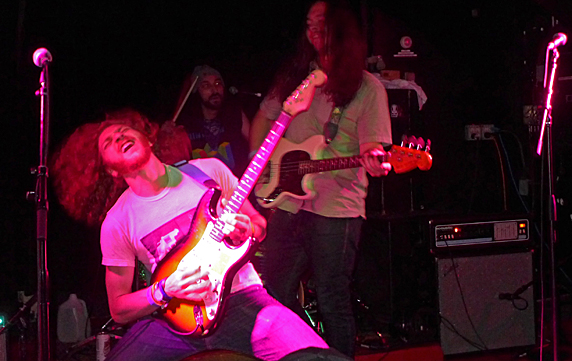 Today Junior
Photo: Blowfish
We went for a dose of psych on Thursday at Great Scott's. The headliners were from Brazil but the openers were locals The Midriffs.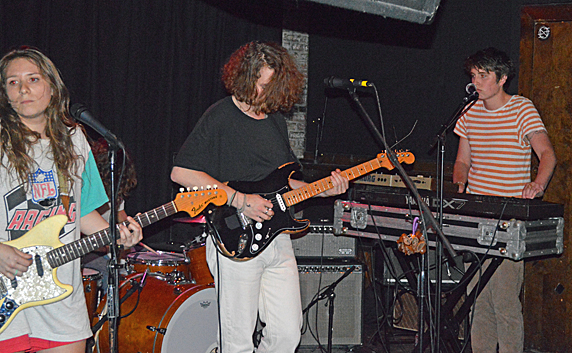 Midriffs
Photo: Blowfish
We've seen them a few times but this time was noticeably different. We only saw one song but that was enough to show their improvement. They've gone from a trio to a five piece. They were playing a long song which had lots of changes of rhythm and dynamics. It was an attention to song that they just didn't have before. The bass was a standout but all members were contributing. It was captivating and we hated to have it end.
It's obviously time to seek out a full set by The Midriffs.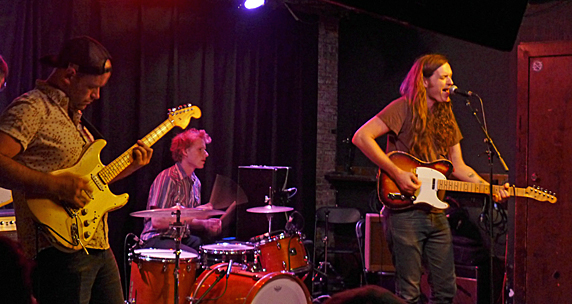 Doug Tuttle
Photo: Blowfish
A lot of what the Midriffs were doing is business as usual for Doug Tuttle. Of all the new local groups doing psych Doug's gotten the most press. He's a polished songwriter and guitarist. He's very self-assured on stage as he effortlessly brings the goods to every show. He's also a good band recruiter. We've seen him with many different line ups and they all were solid and well-rehearsed.
This time he had an extra guitarist to help him. There were some twin leads going on a few times that were highlights. Most songs are mid-tempo and very melodic. The kick with Doug is that in a genre known for long songs he will throw out several short ones that lurch to a sudden stop. It's a nice change up. He leaves his longest song for his final one which is an extended jam that builds up volume and tension; things he doesn't do in his sunshine pop material earlier. It was another typically enjoyable set from Doug.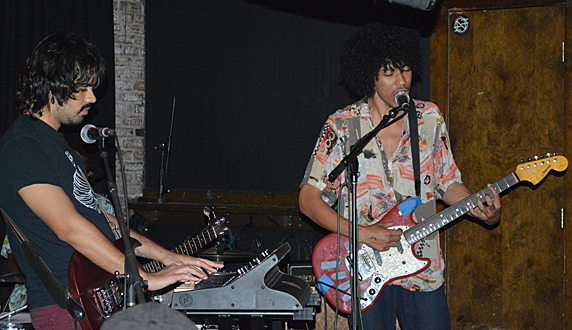 Boogarins
Photo: Blowfish
Great Scott's was half full. The audience gave full attention to the groups but it became obvious that they had come out for The Boogarians from Brazil.
They've been to Boston maybe four times before. The Boogarians had a sense of adventure in their material. They were reaching for something different. In one song they were moving the interval of a tenth around, that was an exotic sound. Things were often held in place with a repeating bass line. They had a small keyboard that supplied some spacey sounds. Often they had an airy sound. You could hear echoes of other older psych groups. There was just a lot going on. One could see the attraction for the devoted fans there.
It was a well put together bill that made for nice unified psych night.

Friday was two newer bands we've given a lot of attention: Black Beach and Today Junior.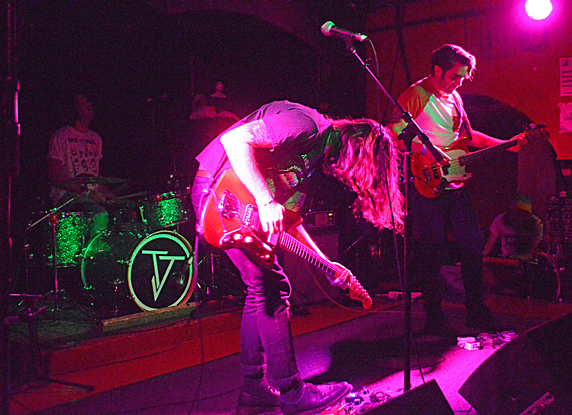 Black Beach
Photo: Blowfish
Black Beach we saw a few weeks ago at Great Scott's. They put in their usual set of unruly psych and surf. Their playing is raw and the songwriting is raw. They do everything with big strokes. If they were a painter they'd be Franz Kline. Like him they are minimalist and they magnify the simple. Their songs are based on a short riff or a rhythmic lurch that they hone in on and imbue with energy and passion. Lyrics they don't care so much about and it doesn't seem to matter, they get it done without them. It was another good set but I've never seen them do a bad one.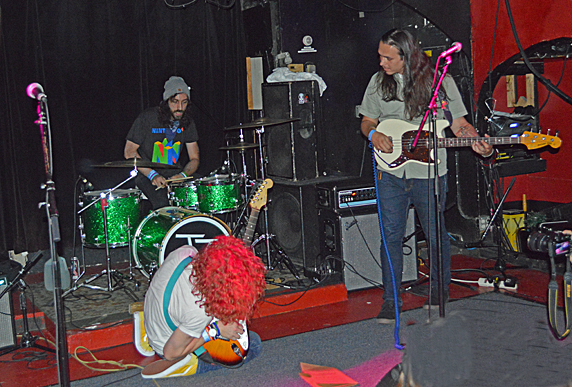 Today Junior
Photo: Blowfish
It was sort of a going away party for Today Junior who were about to take off on a long tour. The Middle East was about two thirds full and the home town crowd gave them a rousing send off. As the group took the stage some in the audience were yelling "Today, junior" the way Adam Sandler did in the movie Billy Madison. The fact that they knew where the group got their name showed that they were real fans.

Today Junior like Back Beach before them were in good form. They have a unique combination of voice and songwriting that evokes a dreamy romanticism although I kinda hate to say that about punk rockers but it's true none the less.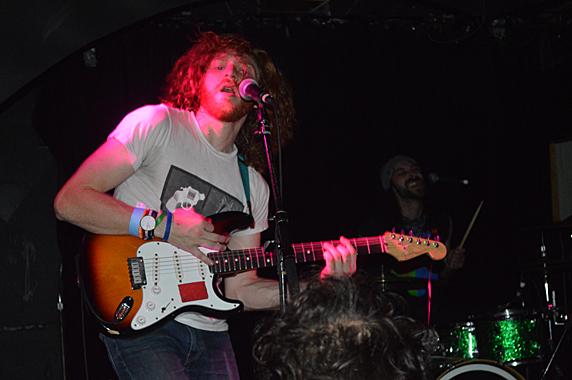 Today Junior
Photo: Blowfish
The first minute of Come of Age off their CD Ride the Surf captures what we're talking about there. The songs are lyric heavy and stacked with chords. It seems like there must be fifty chords per song and some are of esoteric quality. The plethora of chords never stops the flow of the songs which is their genius. The chords will often lead up to one summing up chord that is played with a knowing strum and that chord is warm and cozy. This is very sensual music. The melodies follow the chords and it seems they are written at the same time because they complement each other so closely.

The rhythm section is indispensable in keeping all of this pumped up with the rock. If it was soft sounding it wouldn't be the same. They also regularly rave up sections to inject some excitement. We keep seeing these guys and keep wondering when the rest of the world will wake up and give them their due but, you know, we're telling you!
We wrap up the week with some whimsy. We don't really do whimsy but John Keegan took in a Lawn Chair Drill Team up in the north country, Click the photo below you whimsy lovers.
---
And in other news.....

We've caught some new bands that we continue to follow from the past Boston Fuzzstival. This year it's Sept 28/29/30. The only thing we know now is that the 29th's show will be at Once. It's something to keep an eye on because they sell out.
John Surette of Boys Life and the punk rock opera Tomorrow the World has long standing health problems and has started a GoFundMe page to help with finances. Help out a Boston Rock Legend here and read the nice note from Richie Parsons.
---
Here's some good shows coming up .....

July 13- 16 VIVA EAST Rockabilly Weekender and Custom Car Show in Marlboro, MA check out the info here.
July 13 (Thursday) Tiger Bomb is at Congress Sq Park in Portland, ME 6-9PM
July 14 (Friday) Bim Skala Bim Concert Cruise (Check out FB page for details)
July 14 (Friday) Loser's Circle Tour Kickoff w/ Captain Martini and the Key Stoners & SkyTigers @ UnchARTed in Lowell(FB page for directions etc)
July 15 (Saturday) LYDIA LUNCH Retrovirus, Doomsday Student, (NE) Pats, Peach Ring are at The Elks Lodge on Bishop Allen Dr. Central Square Cambridge- Thank you Boston Hassle!! FB page here.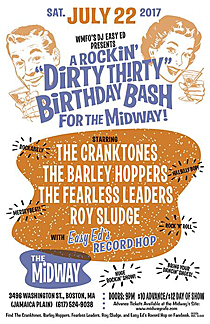 July 15 (Saturday) Devil Music Record Release Show w/ Oneida and A Band Called E at Great Scott
July 15 (Saturday) Charms, Tiger Bomb and The Knock Ups are at the Chit Chat Club in Haverhill MA.
And further out....
July 17 (Monday) Township, The Dents, Love Love and Weather Weapon at The Midway- Night 1 of the Midway Dirty 30.
July 19 – July 30: The Midway's Dirty 30th Anniversary Celebration Spectacular
July 20 (Thursday) Kal Marks, A Deer A Horse (NY), Nice Guys and Zip-Tie Handcuffs at O'Brien's
July 21 (Friday) Stray Bullets, Hobo Chili, Warning Shots and Stop Calling Me Frank at The Midway!! Night 5 of the Midway Dirty 30.
July 21 (Friday) The Alarm, Big City Rockers and Goddamned Draculas are at Once
July 22 (Saturday) DJ Easy Ed Night with The Cranktones, The Barley Hoppers and Fearless Leaders at The Midway!! Night 6 of the Midway Dirty 30.
July 22 (Saturday) Negative Approach, Bloodclot, Opposition Rising, PanzerBastard, Buried Dreams and Ritual Blade at The Hardcore Stadium Bishop Allen Dr Central Sq Cambridge. Show starts at 6PM.
July 22 (Saturday) Mr. Airplane Man returns to town. They'll be at The Lily Pad in Inman Square with Thalia Zedek. FB page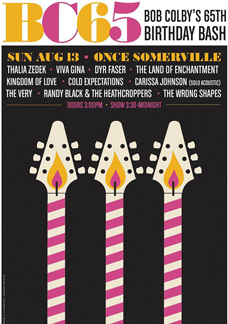 July 26 (Wednesday) Thrust Club, sister, Death Cloud and Double Star are at The Midway
July 27 (Thursday) The Upper Crust, Supersuckers and Salem Wolves at ONCE Ballroom
July 27 (Thursday) Hambone Skinny, Detroit Rebellion and Jon Bach are at The Plough & Stars
July 28 (Friday) The Scandals, Neutrinos, Burning Streets at Dusk in Provi...early show 7-10PM
July 28 (Friday) My Aim Is True turns 40 - A Night of Elvis Costello covers with three SUPER Groups you won't want to miss - members include Anthony Kaczynski, Jonathan Screnci, John Sheeran, Melissa Gibbs, Charles Hansen, Tom Baker, Linda Shore- and more!! At Sally O'Brien's check otu the FB page
July 29 (Saturday) The Scandals, Burning Streets, Michael Kane & TMA and The Lot at The Midway - afternoon 4-8PM show
July 29 (Saturday) The Knock Ups, Endation, Dalton Deschain and Girl On Top at PAs Lounge
July 29 (Saturday) The Electric Queens record release party with pals Creaturos, Beware the Dangers of Ghost Scorpion and Dandy Sherman at The Lilypad Inman Square. 10PM start.
July 29 (Saturday) The Real Kids, Muck & The Mires, Watts and Gene Dante & The Future Starlets night 13 of the Midway Dirty 30!!
July 29 (Saturday) Out in wistah at Ralph's - State of the Union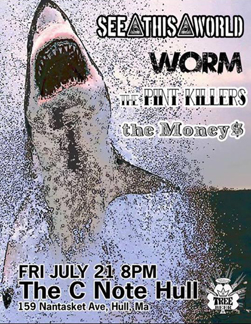 July 30 (Sunday) Fast Times Nervous Eaters, BarRoom Heroes, The Revilers -4-8PM at The Midway!! Night 14 of the Midway Dirty 30. at The Midway
August 5 (Saturday) Brian Young's A Crash Course for the Ravers has Carissa Johnson - on WMFO 91.5 from 1-4PM
August 5 (Saturday) Coffin Lids, Downbeat 5, Other Girls, Bunch of Jerks at Sally O'Brien's
August 5 (Saturday) The Silver Mirrors, Instant Shawarma, The Facc-Tones and The Sound Down Cellar at The Midway
August 5 (Saturday) The Knockups, The Caught Flies, Black Hatch and the Labor Pains are at The Chit Chat Club in Haverhill
August 5 (Saturday) Rancid and The Dropkick Murphys are at the Brockton Fair! 4:30-9Pm check out the FB page
August 6 (Sunday) Loser's Circle's Record Release Show! they are back from their US tour and celebrating their new release on CD and vinyl! at The Midway FB page
August 6 (Sunday) World/Inferno Friendship Society with Diablogato and Stars Like Ours at The Middle East
August 8 (Tuesday) Poptone...which is Daniel Ash and Kevin Haskins from Bauhaus, Tones on Tail and Love and Rockets are at The Paradise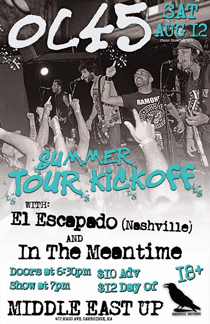 August 12 (Saturday) They're on the road again - OC45 Summer Tour Kickoff! feat. El Escapado, In The Meantime at the Middle East for an early-ish show 6:30 PM - 11:55 PM
August 12 (Saturday) The Modern Voice, Black Helicopter, Wrought Iron Hex, Scuzzy Yeti at The Midway
August 13 (Sunday) Pinkerton Thugs all ages punk show at The Middle East = also on the bill The Warning Shots and Duck and Cover. This is a daytime show- 1-6PM Check the FB page for more info as it is posted.
August 13 (Sunday) - This is Bob Colby's 65th Birthday Extravaganza - it is also he LAST show in Boston!! Viva Gina, DYR FASER, The Land of Enchantment, Kingdom of Love, Cold Expectations, Carissa Johnson (solo acoustic), The Very, Randy Black and the Heathcroppers and The Wrong Shapes. At Once in Somerville and the show runs 3PM until Midnite! FB page
August 18 (Friday) Nick And The Adversaries, Threat Level Burgundy, Troll 2, Julian Wahlberg at O'Brien's (FB page)
August 19 (Saturday) Screw Cart, Musclecah, Broken Toys, Mongorellis at Koto in Salem
August 26 (Saturday) Brian Young's A Crash Course for the Ravers has Casinova in Heat - on WMFO 91.5 from 1-4PM
August 27 (Sunday) It's a Punkcake Pop Up and Punk Rock Flea at Ralph's in Worcester!! With live music by Blood Stained Brindle, The Prozacs, After the Blackout and Barroom Heroes.....AND... lots of incredible artists, crafters, makers, bakers, readers, and vendors setting up tables to sell their wares! Not only that it's Free to attend, open to all ages, and (weather permitting) pet friendly! Check out the FB page for all the details.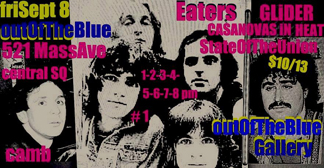 August 27 (Sunday) Stop Calling Me Frank, State of The Union, The New Frustrations, The Only Things at The Midway - afternoon show 4-8PM
August 27 (Sunday) Brian Young's A.C.C.F.T.R. featuring Casanovas in Heat! 91.5 WMFO 1-4PM
September 7 (Thursday) Teenage Bottlerocket, OC45 and MakeWar at The Middle East
September 8 (Friday) The Nervous Eaters and Glider , State of the Union and Casanovas in Heat at Out of the Blue Gallery Central Sq. here's the FB page to get updates.
September 9 (Saturday) The Stigmatics are on A Crash Course for the Ravers on WMFO 91.5 from 1-4PM
September 9 (Saturday) The Gala, Future Carnivores, Stars Like Ours, Courters at O'Brien's
September 10 (Sunday) Somerville Rock'n'Roll Yard Sale Union Square Somerville.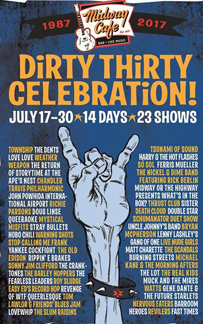 September 10 (Sunday) GBH and The Casualties at The Brighton Music Hall
September 11 (Monday) Roky Erickson at the Brighton Music Hall. WOW!! Get yer tix here.
September 16 (Saturday) Boston vs Tokyo Rock n Roll Showdown with Muck And The Mires, The Fadeaways (from Japan), Mellvins (from Japan), Jittery Jack at O'Brien's Pub
September 16 (Saturday) Chameleons VOX At the Middle East Also on the bill: Soft Kill , Way Out and The Milling Gowns FB Page
September 20 (Wednesday) X doing their 40th Anniversary Tour- at the Brighton Music Hall
September 22 (Friday) The Ataris and The Queers at The Middle East - this is an early show- 6PM -10Pm
September 28 (Thursday) Stiff Little Fingers are doing their 40th Anniversary tour they have Death by Unga Bunga opening for them - at the Brighton Music Hall
October 8 (Sunday) Petty Morals are having a Ballroom Blitz at Once Ballroom with a Flea Market and Art Show -also on the bill Muck & The Mires, The Dazies and Lady Pill (set times and more are on the FB page) It's 2PM- 8PM
November 4 (Saturday) Human Sexual Response at HOB
CONTACT US AT....misslynbgn@yahoo.com -Send us your gig listings, your news and anything else ya got!! You want your CD reviewed?? Contact us for that too.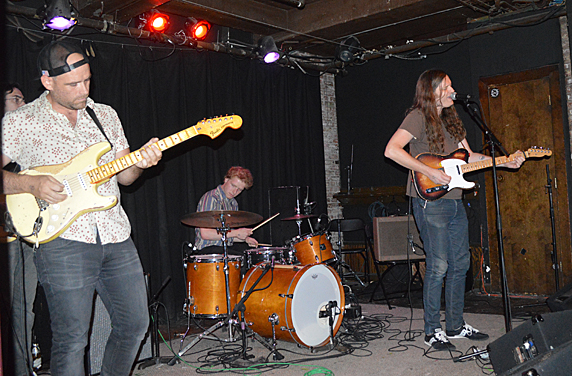 Doug Tuttle
Photo: Blowfish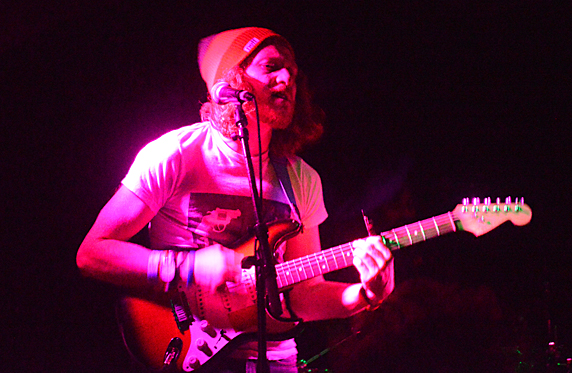 Today Junior
Photo: Blowfish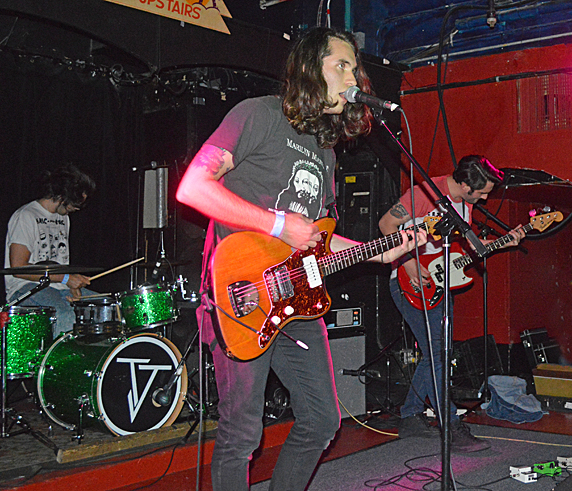 Black Beach
Photo: Blowfish