The BGN News Archive
July 20, 2009
Well let's see...Friday night we went to TT The Bear's to see The Datsuns from New Zealand, they were GREAT!!! The lead singer is just THE cutest thing and they were all really good musicians and their songs were catchy and funny...but of course turns out my favorite song was a Misfits cover and I didn't even know it! (Where Eales Dare) They have 60's and 70's influences and the playing skills to bring it all home. The CD's are well recorded and they have some knockout songs all along.
Now the band before them The Future of The Left, sucked so bad it was pretty sad...the singer screamed like AC/DC more than anything else, the bass player turned up SO loud you just couldn't hear anything else but a badly played bass...except the badly playing drummer doing a shit attempt at his job...but they were awful, we went and sat on the other side of the bar after 3 songs.....
then Saturday I stopped in for a quick hello at Rachel Lee (of the Black Mosettes) Birthday Party. Simon Ritt, (of The Darlings) did a solo acoustic set...he did this really cool song "Ricky Ticky Tavy" which he told me later was a Donovan song! He of course included a Johnny Thunders number in there...Highland Moore did a set , I caught two country tunes and high tailed it outta there....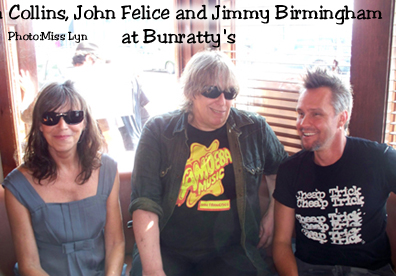 Sunday was The "Boston Gets a Grip" Show at The Wonder Bar (Formerly Bunratty's) ....they had an excellent turn out, lots of motorcycles parked out front and rockers from way back showed up to partAY!! The Bristols sounded pretty damned excellent for their first show in NINE years!!! And of course they look fab too!!...There was talk that John Felice might play a song or two, and though he did stop by the say hello and watch the bands he did not get onstage....what amazed me was how many of us used to all work at Warren , Gorham and Lamont!! Funny! Even Lynne, the Bristols previous drummer was there, she hasn't aged a day I swear and lives in San Fran now but was in town and had to stop by.....it was a fun time for all....
Now, what's comin' up???... Wreckless Eric and Amy Rigby this Tuesday night at TT's in Central Sq Cambridge!!!...
The Crybabies return to the stage at The Midway Café Friday July 31st and they have a new line-up: Artie Sneiderman- Lead vocals, Steve Aquino - Guitar, Danny McCormack - Guitar, background vocals, Kevin Mahoney (from Lucky 57 and Diamond Platinum Rings)on Bass, and Richee Johnson- drums.....don't miss 'em!!
August 1st (Saturday) is the return of The Rock'n'Roll Yard Sale to Union Square Somerville! 3-7pm In Union Square Somerville...
the Somerville Rock & Roll Yard Sale is a free celebration of independent art, live music & other performances and is a showcase of the Somerville Arts & Cultural community. there will be a large number of varied sellers offering great music-related stuff as well as handmade DIY Art & Crafts along with lots of vinyl records & compact discs, silk-screened Posters t-shirts, vintage & locally designed clothing & accessories eyeglasses, jewelry, handmade cards & prints, etc . . . (and there'll be live music as well!!)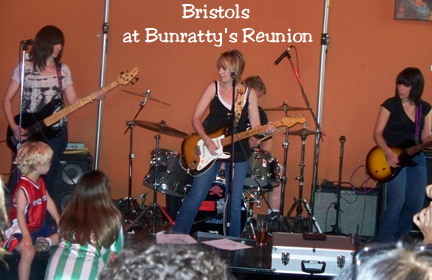 Sunday, August 2, Spitzz are at O'Brien's ....
Thursday August 6th at The Cantab Club Bohemia it's the Frank Strom's Birthday Bash!!!! This party starts early with Corolla DeVille on at 8PM, then Hotrod Fury, , Black Mosettes and the Sprained Ankles
And of course coming up Friday, August 7th, at Church is Faster & Louder that's Richie "Swinging Dick" Parsons - vocals, "Fritz the Boss" Erickson - guitar, Johnny "Top 20" Black - guitar, Lee "The Lawman" Harrington - bass and "Johnny Rock" Lynch - drums
They will play the entire Bloodbrothers album by the Dictators and a few more 'Tators tunes.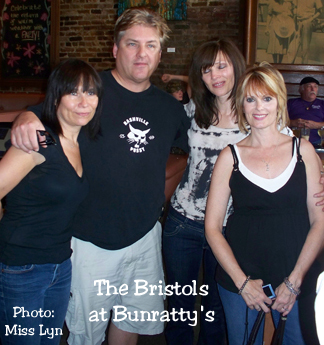 and Saturday, August 8th at O'Brien's in Allston are The Curses, 007 Hundred Club, The Egos and Jay Allen and the Arch-Criminals

And in August, the 21st, At The Middle East UP to be exact it is the return of THE MARVELS!!! (here's their MySpace site) , Along with Dirty Truckers, Vagiant and Pulp 45....that is a most awesome show my friends and only to be equaled by....,
the NEXT night, Saturday August 22nd, at ME Up with the Midnight Creeps, Red Invasion and a couple other bands...OH...I'm at the ME that weekend!!
and to continue excellent music in to the week, on Monday, Aug. 24th, Charlie's Kitchen has The Curses, The Acrobrats and Noble Rot...
and here's some news...Cam Ackland and Dennis McCarthy's new band The Port Charles Quintet do their first show October 17th along with The Last Ones at The Cantab!!!

Ok folks, that's it for this week.....click and write me!.... Lyn