The BGN News Archive
July 28, 2008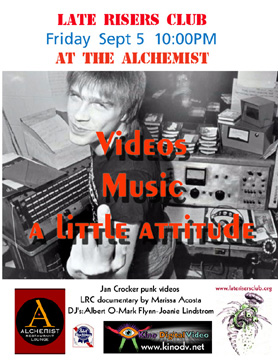 Well, how 'bout this-I ain't got nothin' to say except-..
We're looking forward to this night out on the town: this Tuesday July 29th; Full Blown Aids, Kilslug, Farticus and Nothing But Enemies at Great Scott in Allston …whew!!!…
This Thursday, July 30th, there's an excellent show at Church?!! check it out: b>The Singhs, Bangalore and Black Fortress of Opium
Also this Friday, August 1st at the Abbey we got the Spoilers, Thunderhog, The Tenafly Vipers, and Wild Zero -..
....also this Friday at TT's are The Dollyrots, The Downbeat 5, Cheater Pint and Miskatonic-..
Then on Saturday the 2nd there's the Abbey withThe Victims (from NYC) along with The Curses, Classic Ruins and The Egos
Hey!! Coming up on August 8th is a not to be missed show at Harpers Ferry; Eddie & The Hot Rods (I saw them at the Orpheum in the late 70s! ) so damn!! Turbo AC's cancelled but now you got The Pinkerton Thugs, that's still way cool AND you also get to see Spittz and Death & Taxes!! …great show!
And if you're not in town and happen to be down the Cape Sasquatch & The Sick-a-Billiles are at The Beachcomber Friday August 8th but be happy my friends in Boston coz they are in town on Saturday the 9th at The Middle East Down
And there's stuff we want to mention NOW even though it's in September:
Saturday September 6th is the Somerville Rock and Roll Yard Sale!! It's an outdoor sale In Union Square Somerville, open to sellers of records, art, crafts, vintage items, etc. Vendor cost is only $25 , the hours are 3-7pm (it may run later if people want) and the rain date is the next day, Sunday 7 September…they are still looking for vendors though space is limited so email 'em at: what.cheer.records@gmail.com. And if you don't want to be a vendor well you'll want to be there as a shopper so save the date!!
So there you have it my friends-..
Until next week...see ya-Miss Lyn-and hey, email us!!!! Click and then write!!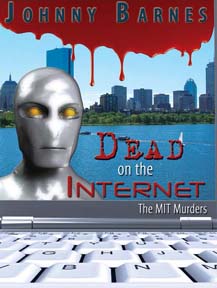 Blowfish says: ....also...there's always more.....Fox Pass is at the Cantab on Saturday August 2 with Rock & Roll Church of Love and Third Rail and Xray Visonaries ....It's hard to keep up with Clara Kebabian she has been sitting in with many groups of a wide variety of styles. but her next gig is this Wednesday on WMFO 91.5FM @ 9pm with a interview & Live Performance with Eksi Ekso on the On The Town With Mikey Dee show and then plays the Middle East Upstairs with Eksi Ekso with Gifts from Enola, Moving Mountains, Eroica.
Rocker turned police man turned author Johnny Barnes has just released his third book called Dead on the Internet. This has a series of murders at MIT. His books are great reads for local rockers because he puts in places and names from the scene. His other books are reviewed here...click. He's moving up in the literary world: his books can be bought at Barnes and Noble or Amazon among other places...also his site at WWW.JOHNNYBARNES.COM.
I happened to be walking down Main Street in Central Square by where The Club used to be and saw a big HOLE. For years the building was there but now its been wiped of the face of the earth. There was talk that the site was contaminated some way and that's why the building stood empty for a few years. After it's years as the Club it was open under the name Nightstage for a while. There were many great shows at The Club including The Ramones and Talking Heads. I loved the set up of that club with the balcony. Back in the day it was either The Rat or The Club that was basically the only places to see punk regularly.