The BGN News Archive
August 3, 2020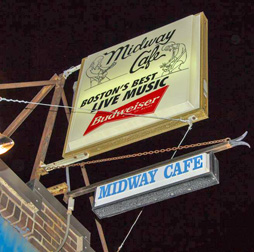 Replay at The Midway is the Midway Cafe's new thing: replays of past performances every Wednesday from 6 to 9pm. It looks like they will play just one or two songs by as many as 14 artists. Sounds like a great idea to us. The schedule they posted goes like this:
8/5 - The Crank-tones, Roy Sludge, Chandler Travis Philharmonic, Eilen Jewell, Ghouls Night Out, The Dusty 45s, Pony, Stump the Undertaker's Organ + more
8/12 - Jaya The Cat, Classic Ruins, TRiPLE THiCK, Death & Taxes, The Prime Movers, Electric Mummy, Nick Curran The One and Only Tribute Page, Jay Allen and The Archcriminals, Mellow Bravo, The Sprained Ankles, Johnny & the Jumper Cables, Guns of Navarone, Gunpowder Gelatine, Surf's Up Spicoli,
8/19 - Lenny Lashley's Gang Of One, The Incredible Casuals, Street Dogs, The Old Firm Casuals, Big Dipper, Koffin Kats, The Old Edison, The Killer Abs, The New Frustrations, The Spoilers, The Arkhams, Al & the Black Cats,
8/26 Sidewalk Driver, Varsity Drag, The Ale Marys, The Robot Knights, Shadwell, Wendi Faren, Chad Raines & The Simple Pleasures, The Motion Sick, Lovewhip, John Powhida International Airport,
Check out the Midway Facebook page to keep a closer track. Have a video you would like to submit? Email TinyOakBooking @ gmail . com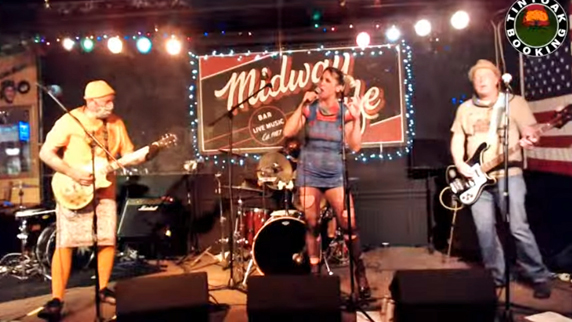 A Bunch of Jerks
There's also the awesome Live streaming from the Midway - A Bunch of Jerks did their Live from the Midway stream last Tuesday. We like the Midway stream because it's the whole band on stage, all amped up and playing like a real gig….that we used to be able experience first hand and close up.
It was welcome to hear the familiar riffs of "70s Euro Minge".
The set was full of tasty licks from Mike Howlett and the antics of super front woman Stabbitha. The rhythm section was tight – this group has been practicing all through the shutdown. Their covers are always a highlight. This show they did Bowies' "Moonage Daydream".
They did what think is one genius piece of work "Rainbow Pitbull Party". Stabbatha half talks/half sings this unique classic and builds up a big head of steam. There's so many highlights in this song. On Bandcamp
They ended the set with their latest "White Girl Wasted" On Bandcamp: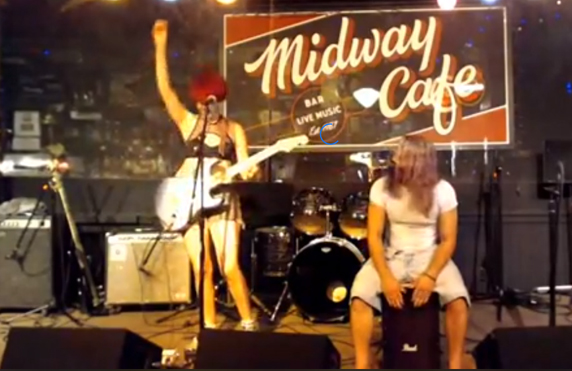 Linnea's Garden
Wednesday Linnea's Garden took the stage. Linnea Herzog has been a constant presence on streaming platforms. Just as the coronavirus hit her new group was ready to play out. The pandemic put a stop to that but Linnea has used every opportunity to spread her new music. As shown on Wednesday she has quality song writing. The music has interesting structures and the words are always pointed and worth examining on their own. At the Midway it was just her and her electric guitar and someone doing some basic beats. We'd love to see the group doing up these songs but this is the world we live in now.
The C Note is trying one last time to raise funds to keep going. It's been home to the Rat Reunion shows for years. For a lot of South Shore rockers it was the only place for punk shows. It was comfortable friendly and had plenty of parking.
They have a GoFundMe page
Michael Weddle, who used to run those Rat Reunion shows is using this coronavirus time to post up a whole parcel of videos with his Climate Change Band.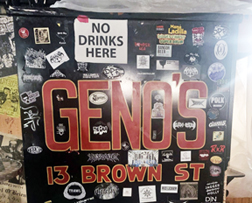 With all the clubs failing, here's a story of one being saved. Portland's famous Geno's was bought by Kate Taylor a Maine native dedicated to keeping the club open and full of music. Geno's started in 1983.
Kate says: "We will not be moving away from the long tradition of Punk Rock that Geno's upholds. National acts, local music and alternative performances will continue to grace the stage. We will also be actively creating new, engaging community events, and invite anyone who would like to utilize our space in the future to contact us."
Good for you Kate and congrats to Portland for keeping Geno's going!! Read more here on Mainer.
And more good news....Ralph's in Worcester is now booking bands for their outdoor patio!! Wanna play? Email: ralphsbooking at gmail.com
On the radio .....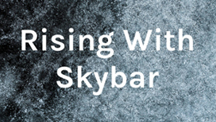 Skybar tried to do his WMFO FM Rising show on Anchor.FM. Anchor.FM took down the two shows he posted citing copyright infringement. So, this week he did a show of him just talking. He told the history of how he got into the Boston Music scene. On his regular show Skybar keeps talk to a minimum. This is the chance to hear his story. We hope Skybar can find the right platform for a full Rising show. Listen here.
We caught Brian Young's Crash Course for the Ravers this Saturday. He played "Eclipse", another Barbarellatones this week. It's a clone/sequel to "Space Oddity". It is clever and well done. It takes the orchestration of the song and extends it and gets more impressive as it goes on. The Barbarellatones have the look and the musical chops to make a mark. During normal times we could search them out, now we hope they can continue to be creative during this shutdown.
Brian followed with Bowie's own "Oh, You Pretty Thing" and Ronson's "Only After Dark". Nice set. Also in the show Eddie and the Hot Rods, Muffs, MOB and the Yum Yum's.
Brian is on OutbbreakDJs on Saturday 1 to 4pm and Sunday 6 to 9pm.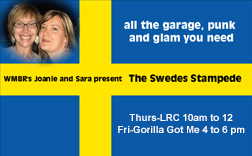 Here's a radio date to mark: on August 20 and 21 Joanie and Sara J revisit their Swede Stampede theme show they did in November of 2007. Joanie starts the onslaught of Swede on her 10 to noon Late Risers Club Show on Thursday 8/20 and Sara J continues on her Gorilla Got Me show on Friday 8/21. They do all the hard work by getting all the tunes lined up, you just listen and enjoy.
Carmelita posted another Bay State Rock show. You can access here. We loved that she played "Shark Attack" By Doug MacDonald Band The song came out a few years ago but it's a perfect summer fun tune. Here it is on Bandcamp.
The band now has a Greatest Hits album with "Shark Attack" on it and is the place to get up to speed on this rocking duo. On Bandcamp.
---
Things to watch......
We have Boston's own Punk Rock Aerobics with Hilken Mancini....faithfully every week: Tuesdays this August 8/4, 8/11, 8/18 and 8/25. And Hilken has started Punk Rock Aerobics for KIDS!! A brilliant idea given today's issues. - Every Thursday in August.
We also found emkfit's EMO, Punk and Rock Aerobics, It's a 30 minute exercise video that pumps Emo and punk music to inspire you. They have Dashboard Confessional, Good Charlotte, Green Day, Fall Out Boy and others.
Back in 1979, Melodye Buskin was the singer for the band called Phobia. They were cutting edge punk at the time. The band was tight and delivered their twisty, jerky yet poppy songs. If the music didn't get you then, Melodye's striking presence on stage did. We started thinking of Phobia because Melodye posted a video of the song "All Wound Up". The video (first one below) shows what a strong front person Melodye was. (Check it out here)
The songs recorded on their single, 'What Will You Do?'/'All Wound Up' , were written by Bill Norcott and it was produced by Joe Count Viglione. The second video above is another rarity, the recording of "Pretend You're Not Crazy" which never made vinyl. The third video above is a version of "Riding On You" from a 1979 show at the Club.
the first video below is a YouTube video (only a recording really) of Phobia doing an entire 45 minute set at The Club . The second video below is a band rehearsal where they played "Meth Death"
Phobia lasted maybe two years tops, but it seemed to us at the time that they were obvious pickings for some large label, but that never happened. We're listing all these vids because there was so little Phobia material out there for years that we want to get all we could in one place to show up this great Boston band.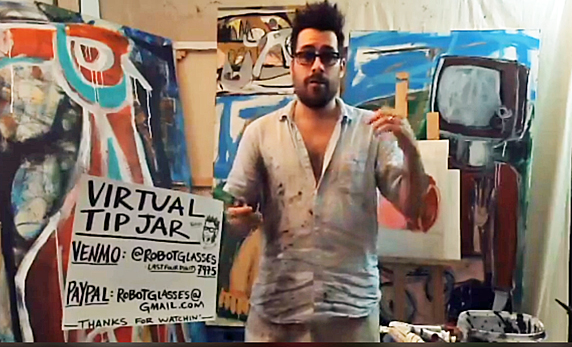 Dug McCormack
Back to the present....Outside his guitar playing in Psychic Dog, Dug McCormack's artwork has been featured on countless gig posters and CD covers through the years. Lately he's taken to doing some live stream artwork. Very simply he sets up a camera as he paints a picture.
He explains what he's doing…sometimes. Other times he's riffing on what's going on in the scene while "Mack the Knife" by Santo and Johnny is playing in the background. He's got personality to burn. It's all unusual and unexpected. He's somehow calming amidst the eclectic soundtrack and the busy studio – a punk Bob Ross for our current crazy world. Catch him on his Facebook page.
Once debuted their ONCE SOUNDSTAGE with a Launch Party on 7/30/20. This one hour showcase explained the project. Once has opened their stage and recording capabilities to artists for hire. That way an artist can present themselves in a more professional way to the public. It can be used for any presentation, be it musical, spoken or social gathering (like a wedding). It's Once's way of trying to make money during this shutdown with all the equipment they have at hand.
Down the street from Once is the Somerville Armory. There's been a lot of occasions to go there between art, spoken word and music shows. They are struggling like all the other venues. On 7/30/20 the Armory had a 10 year Anniversary Gala and Fundraiser. You can watch the virtual 10th anniversary show and there is a button to donate AND they have an online auction with some pretty cool stuff like Tiki Glasses, Petsi Pies and tons of other gift cards, persnal training sessions and lots more.
The Armory goes back a long way. Billy Connors remembers playing there back in the sixties for his first paying gig when he played: "Mona", "I Can't Explain" and "Inside Looking Out".
Things to read.....
---
In September Mach Bell will release an audio version of his book Once A Rocker, Always A Rocker. Narrating will be Mach and Earthquake Morton with guest spots by DJ Carter Alan and Joe Perry himself. For now the book is available on Amazon.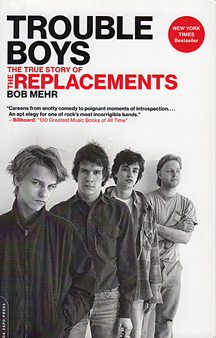 We just finished reading 2016's Trouble Boys: The True Story of the Replacements by Bob Mehr. The Replacements were a big attraction in Boston right from the beginning. To quote the book : "In Boston they would be passionately embraced from the first by a core of rabid fans."

They mention Julie Farman who booked the "dingy 300 capacity club" They also name check Lilli Dennison who managed The Del Fuegos. The Del Fuegos and the Replacements "sort of fell in love. So did the Rat's audience. The Replacements would make Boston a second home, often flopping there for days in a row. " Also name checked was Doug Simmons and Julie Panebianco then of the Phoenix. David Minehan gets his name mentioned twice as part of the later band.

There are a few photo by Wayne Viens.

Later the blowback from the alternative music community from the Del Fuegos' Miller Beer commercial was a caution for the Replacements.

We remember when they shot that Miller Beer commercial at the Paradise. They invited people to be extras. We just stood around for hours as some serious extras were up front hand pumping and jumping around as the Del Fuegoes played the same song over and over. On the way out we got $5.00 and for good measure a tremendous headache from breathing the constantly spewing fog machine air.

The Damned Show

The Damned Show Episode #30 is an interesting one by bassist Paul. He was a member of Eddie and the Hot Rods in 1977 when they had the hit "Do Anything You Wanna Do". In this video he talks a bit about the song and then plays the bass along with the recording.

The Damned Show Episode #32 – is another of Monty's Melodies. This time it's Part 4 - "The Dog" instrumental.

It seems like Captain Sensible has a side project called The Sensible Gray Cells. This is their Facebook page They have a new album coming out in November of 2020 called Get Back Into the World.
---
Coming up.....
Online/Live Streaming stuff: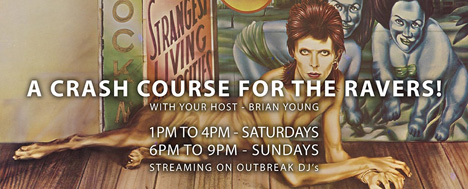 Sunday August 2: Once Virtual Venue with Let's Get Critical with Special Guest Matt Lambert Eventbrite Facebook Live, 5p
Wednesday August 5 - at 8 PM (Rescheduled time) Martin Atkins - PiL chat on flowers of romance - Creative Entrepreneurship in the Time of Crisis on Once VV.
Gigs possibly, hopefully coming up....
October 11 (Sunday) 145, Amplifier Heads, The Stigmatics and The Thigh Scrapers at the Midway - matinee 3-7PM
October 28, (Wednesday) Einstürzende Neubauten - The Year of the Rat Tour - The Wilbur Theater Facebook Page
Thursday December 17 -7-9:30PM - Talkin' to Dracula and his Crew: Goth subculture and horror, a lecture - Miskatonic Institute of Horror Studies Brooklyn NY FB page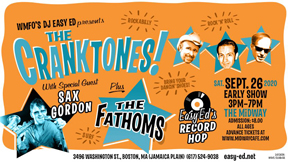 January 16, 2021 (Saturday) New Date - The Schizophonics, Muck and the Mires at ONCE Lounge Early Show: 5:30 PM – 8 PM
February 17, 2021 (Saturday) Rescheduled - Swans w/ Anna von Hausswolff at the Paradise
April 19, 2021 (Monday) Rescheduled - Dead Can Dance at The Wang Theater
April 29, 2021 (Thursday) Circle Jerks Plus Special Guests at the paradise (this is a rekedged show) FB page
CONTACT US AT....misslynbgn@yahoo.com Send us your gig listings, your anything else ya got!! You want your CD reviewed?? Contact us for that too.
---