The BGN News Archive
August 4, 2008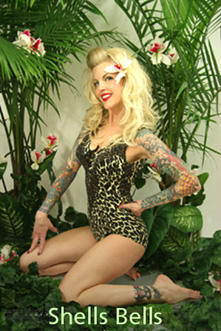 Hey folks there's two things we want you to do …and they are fun so go ahead and do 'em…..
First go to Kitten Koffin Zombies to vote for Shells Bells as December Pin Up Calendar Girl…..she's a winner…..AND she's Lenny Lashley's fabulous wife of 9 years no less!!
OK second thing is go to the Boston Punk Oral History Project and check it out, listen to Katie The Kleaning Lady and Maura ask you for a video with your stories about the old punk scene and then make a video and send it to 'em.
This is such an awesome idea, I wish we had thought of it!! YOU can be a part of the way cool project
This month is a killer month for music here in Boston it's a pretty impressive list of stuff happening....
To start off with, this Wednesday, August 6th, at Great Scott is the great Triple Thick
this Friday August 8th is a not to be missed show at Harpers Ferry; Eddie & The Hot Rods along with The Pinkerton Thugs, Spittz and Death &Taxes!!great show!
And if you're not in town and happen to be down the Cape, Sasquatch & The Sick-a-Billies are at The Beachcomber, Friday August 9th
but be happy my friends in Boston coz they are in town on Saturday the 10 at The Middle East UP (changed from Down, unless I was confused last week which is quite possible!)
But the Abbey has an awesome triple play this week:
Friday the 8th is the Creepy Crawly Video premier and the Coffin Lids, Chocolat (members of Demons Claws and Los Sexareenos),and the Hospital Rats
And on Saturday the 9th its Eric Martin and the Illyrians, St. Helena, Monique Ortiz And the Black Mossettes who are back after a hiatus of a few months
And on Sunday the 10th is a FREE (acoustic) Show with Far From Finished, Mark Lind and the Unloved, Death and Taxes and The Glow
Hey Red Invasion is at TT's Thursday the 14th with Soso Glos and The Have Mercys, excellent!!
...And for those of you that are into a different kinda sound: there's always The Plough & Stars and on this night, Aug 14th there's a great bill of Temper with Black Fortress of Opium
Saturday the 16th has Lyres at The Cantab with the Killer Abs
And of course this is the month of the Unnatural Axe 30th Anniversary Tribute cd record release!!!!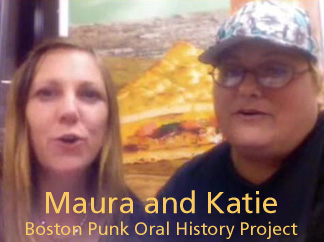 So first gig:
Friday August 22nd at Church with Cheetah Chrome, Willie Loco, The Dogmatics, Miss Chain and The Broken Heels and the New Frustrations,wow!!!
Second gig:
Saturday, August 23rd at the Middle East down with Unnatural Axe, The Queers, The Meatmen, the Nasties and The Sleazies
my suggestion: buy tickets now!
And of course go to the Axe's myspace site to hear the songs!!!

And what a way to end the month…this should be one awesome show:
at TT, The Bear's in Central Sq Cambridge: Sexpod, Thalia Zedek and The Poison Arrows
OK, now on to ...Saturday September 6th:
1) is the Somerville Rock and Roll Yard Sale!! It's an outdoor sale In Union Square Somerville , open to sellers of records, art, crafts, vintage items, etc. Vendor cost is only $25 , the hours are 3-7pm (it may run later if people want)
they are still looking for vendors though space is limited so email 'em if you want to sell stuff . And if you don't want to be a vendor well you'll want to be there as a shopper so save the date!!
2) after that you can go to the Middle East for Magic Christian (members of Blondie, Flaming Groovies, Plimsouls), Muck and The Mires, Parallel Project, Fox Pass
Oh no, I went to Muck's site and saw that the Doreen single is out, that song is so great!! It's gonna stick in my head for a week!! And oh, you can buy it, watch the video etc .. amd for all you record fanatics out there, it is a limited edition, 10 inch vinyl 45 from England, WHEW!!
So there you have it my friends
Until next week, Miss Lyn and hey, email us!!!! Click and