The BGN News Archive
August 5, 2019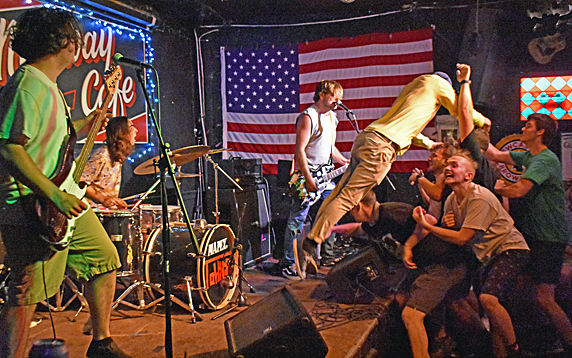 Louzy
Photo: Blowfish
---
The Middle East down was set up nicely for this Joe Harvard memorial. Tables with white tablecloth filled half the room which gave the space a different vibe. There was a decent crowd, people were coming and going all night.
The nature of this night was that you didn't really know who was going to play. In truth it wasn't a show, it was a memorial, so that actually helped put the focus on Joe and memories of him.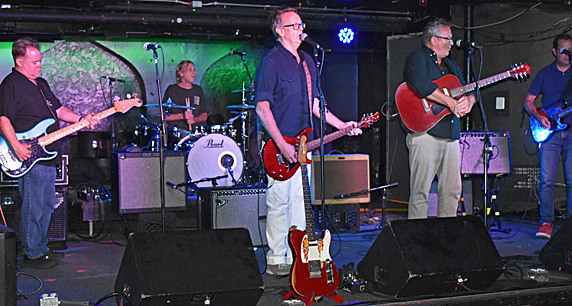 Skeggy Kendal
Photo: Blowfish
It started at 5, with a 10PM (or so) close, we got there around 7pm. Bob Pernice and some others had already played. Skeggy Kendall and group do a set.
In between the sets people offered some recollections of Joe. He left Boston in 2001. There's a whole busy life of art and music and many friends in New Jersey. Some of those people were present. Joe just never stopped being creative and several areas of art. Dub Proof, a reggae band Joe played with occasionally, did a set.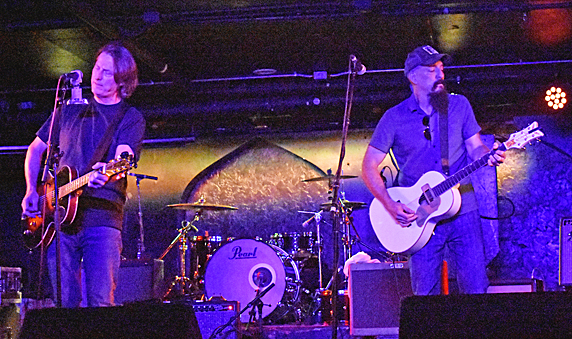 Martin and Fredette
Photo: Blowfish
Martin and Fredette did a few songs including Bowie's "Life on Mars" and Love's "Alone Again Or", both were amazing. Then Kelly Knapp guested with them for a song. Her singing alone is impressive, but then Eric Martin joined in and that was special.
Joe wrote the book The Velvet Underground & Nico in the 33 1/3 series; to mark that there was a band doing Velvet songs.
Joe's band, that often backed him up here in Boston, played a set. Matt Burns was on drums. The single most moving moment of the night was when Joe's son Aidan sang the first song of the set. He has a wonderful voice and he gave the song a lot of emotion but kept it controlled. We have a video of this but it was all about the feeling in the room at that moment. The band went on to play a few songs, one was the 2X4's "Bridgeport Lathe".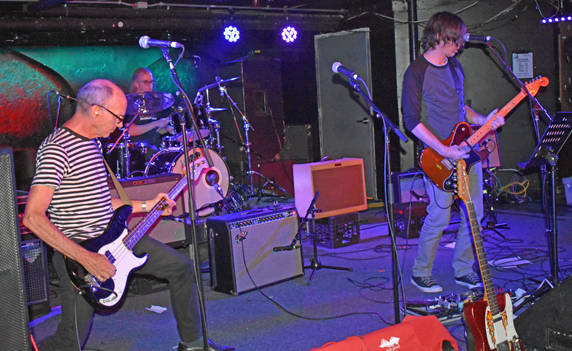 Cock Walkers
Photo: Blowfish
Joe's cover band the Cockwalkers did a few local hits like, "Better Off Dead" and "My Baby's Book". Matt Burns was drumming again with them. Joe Fagan joined them to sing "Mass Ave".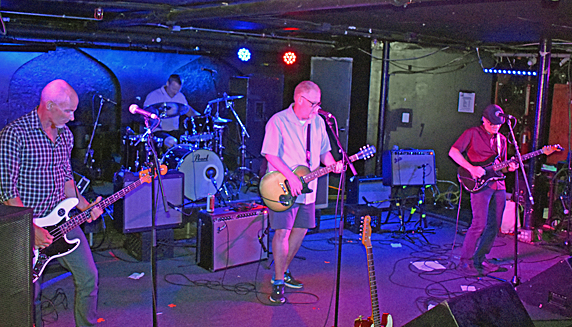 Unnatural Axe
Photo: Blowfish
We didn't know Unnatural Axe were scheduled to play but there they were. They closed out the night with a four song set and an encore. Some of the songs were: "Summertime", "Tonight We Rock" and "Three Chord Rock".
Joe's red Fender guitar, that was so identified with him, was at the front of the stage during the whole night. The world lost a force to be reckoned with when Joe Harvard left us. We like to think Joe was there on stage for the night too!!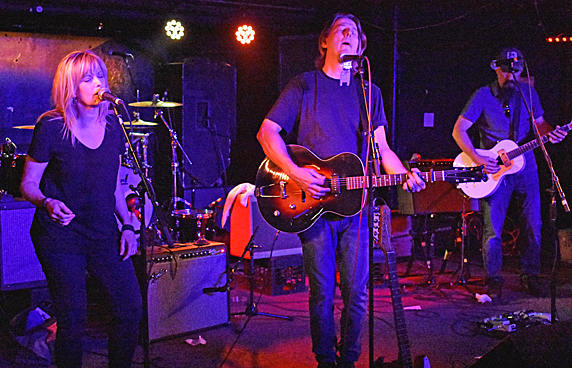 Kelly Knapp with Martin and Fredette
Photo: Blowfish
For those that didn't know Joe Harvard, here is a sampling of some of his accomplishments (from his Amazon bio):
Co-founder of Fort Apache Recording (1985), Helldorado Productions (originators of Music at the Middle East Restaurant, Cambridge) (1988), NYC's Tribal Soundz , & Asbury's Cranial Mass Productions, winner of the WFNX/Boston Phoenix Best Local Producer title and NYC's prestigious Moth StorySLAM Championship, his NJ accolades include Asbury Music Awards for Top Americana Band, Top Multi-Instrumentalist and Top Avant-Garde Act. Founder of Media Center @ Ballard in unused Church office to provide free music lessons, DIY production classes and instruments to youngsters in need. Founder of gARTen @ 713 Cookman in disused lot as volunteer-operated, outdoor "trash art" gallery. Opened gARTen to the public weekends, with full black-light capabilities. Critically acclaimed black-light show at art629 Gallery, Asbury Park.
Joe's list of session credits includes playing on LP's with Dinosaur, Jr., Throwing Muses, the Pernice Brothers, and Grammy winning country artist James Otto, contributing any one of a host of instruments such as lap steel, timbura, tanbur, cumbus, bazouki, acoustic / electric guitar and bass. Joe has also contributed production and engineering for Treat Her Right, Morphine, Connells, Breeders, Tanya Donelly/Belly, Gwar, Neats, Turbines, Peter Halsapple & Syd Straw, Goober & the Peas, and Big Hunk O' Cheese among many others. Harvard's 1985 – '93 tenure as principal owner of Fort Apache was marked by countless pioneering indie and alternative releases, including the Pixies, Bosstones, Buffalo Tom, Lemonheads, Mission of Burma, Blake Babies/Julianna Hatfield, and numerous others. This is a good article on the Fort:
http://consequenceofsound.net/2016/07/how-bostons-fort-apache-studio-captured-the-sound-of-an-era/
And here is Joe's highly entertaining Facebook page: https://www.facebook.com/joeharvardartandmusic/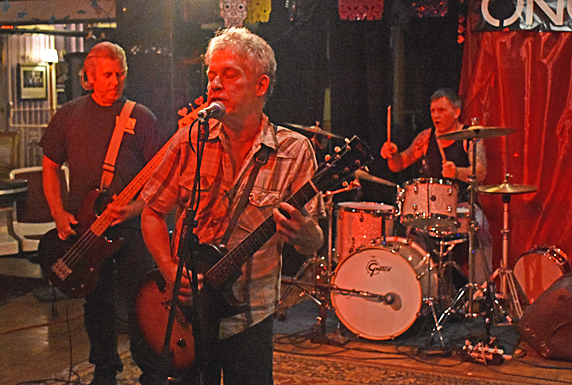 Classic Ruins
Photo: Blowfish
Thursday the Chet's documentary Chet's Last Call: A Story of Rock & Redemption played the Brattle Theater. It was followed by an after party at Once Lounge. When we got to Once Classic Ruins were playing their last song. We saw them last week but still would have loved to hear a few songs.
Kenne Highland was the MC, sort of on and off as other people jumped up to the mic too.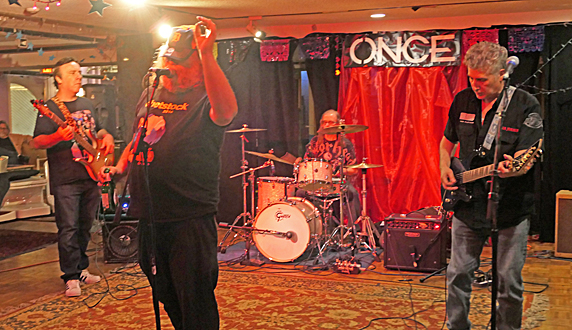 Hoplessly Obscure
Photo: Blowfish
Kenne was on stage for The Hopelessly Obscure. The core was Kenne Gizmo and Kenny Kaiser who both have a long history. Kenne introduced "Jailbait Janet" by saying they played that song in August of 1977 at Cantones. We'll do the math – that's 42 years ago. He played that the same weekend he married Miss Lyn. So, who did he think was really the "best girl on the planet"?
They played "Twin Cities of the Mind" (video above) which is one mood spinning psychedelic song. Kaiser threaded sinuous guitar lines though out. They did "She's My Best Bet", "Win By Elimination". Matt Burns who we just saw last Sunday was playing drums and keeping things tasteful. Mick Quirk was on bass and added his song "No Rest Till Geno's" which sounds like a Gizmo song and should be recorded. The whole set as a result seemed very tidy; which is not the way one usually describes any effort by Kenne Highland!!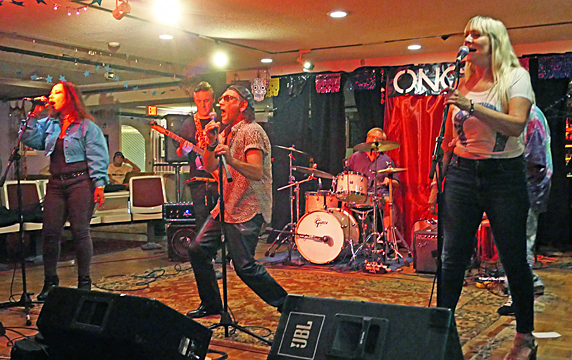 Cal Cali
Photo: Blowfish
Next up was a Cal Cali outfit that had a switch up in the fact that Cal was upfront singing and someone else was drumming. He has good moves up there, who knew? He took on a meaty song with "Positively 4th Street" by Dylan and did a good job. The band next played "Younger Than Yesterday" by Dylan, this time with the help of Sara Billingsley and Linda Viens.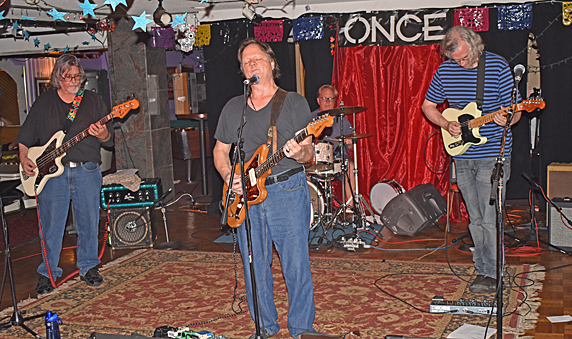 Randy Black
Photo: Blowfish
Randy Black who did lots of shows at Chet's began his set with the first song he played there called "Stick Man". Randy had a new line up with this group. It was Clark Goodpaster: drums, George Hall: guitar, John Phister: bass. George and John were in Asa Brebner's band so they covered his "Roses I Never Bought". Video below.
Linda Vien's guested for a few vocals. Sometimes it seems like every group in town wants to have Linda add vocals and who can blame them? She shined on "Femme Fatale". Video below.
Randy Black
Photo: Blowfish
There were times when George Hall was soloing that seemed like you had slipstreamed in time somehow. He got your attention with some pseudo country style bending that spun off from the song and chords, and led outside with just enough melodicism to make sense. When he ended you snaped out of it and shook your head in awe. He got a hearty applause every time. It was nice to hear the applause because you had to wonder, "was it me, or was that amazing?".
We liked Randy with this line up, but then he's good every which way. His song craft is superior.
Saturday we hit the Midway early show. It was a lineup of bands we didn't know and we're the adventurous type so off we went. Of course we checked before that they were rocking enough by listening to some music online.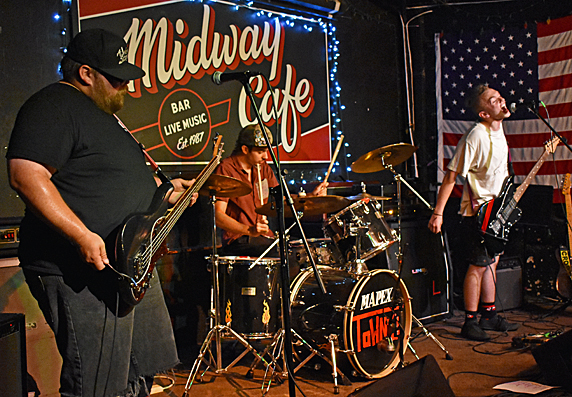 Down Boy
Photo: Blowfish
Down Boy were on when we got there. They are a young band, but in this case they had their 'older' uncle filling in on bass. The lead singer seemed very young but played guitar fluently, a real talent there. His voice had the gravel and bite of a much older person. We were mightily impressed with him and the band. They played punk and then got punkier with some hardcore...and one pseudo ska song.
They're from Vermont. We hope they come down to MA every now and then. They only have one song posted on Bandcamp called "Only One" which they did perform at the Midway. Video above. It's very encouraging to see the next generation getting punky like this.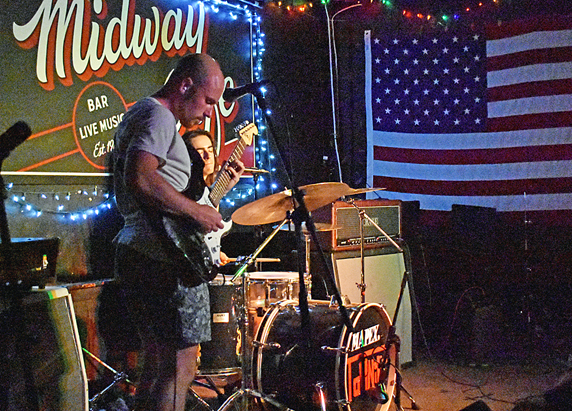 Doom Beach
Photo: Blowfish
Doom Beach are a duo from Connecticut. When they were setting up we could see two huge Marshall style amps with huge heads but only one guitarist on stage. Turns out he plays through both!! The idea was to be loud and boy that was loud, surprisingly loud. Frankly we never got over the loudness.
The drummer was excellent and again loud. Have we mentioned the loudness? The drummer was actually the drummer for the next band Louzy too. Their album was posted just in April of 2019 on Bandcamp We get more out of that than the live show because of the..... _ _ _ _ness.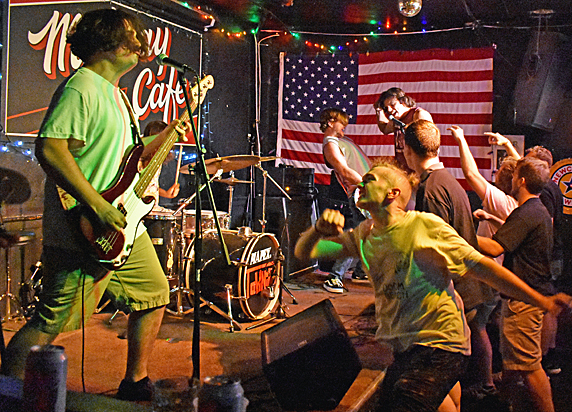 Louzy
Photo: Blowfish
Louzy just played that show with The Chats from Australia that everyone was talking about. They played punk with a little pop in it, but not much. Overall they seemed to have a slacker side to them. There's some Nirvana attitude there too.
The show was crazy with the audience moshing and fist pumping from the get go. A lot of audiences want to get close to the band, this crowd was in their faces the whole time. At times they were pouring over the edge of the stage from all the errant running around on the floor. There were less than 40 people all told in the club but they were all fans and loving the set.
Ryan the lead singer was a focus of attention. Often he would lean over the side of the stage with his head engulfed in the arms of those up close and then maybe jumping into the crowd and ending up on the floor playing. There was a whole heightened buzz going on that was fueled by the music and band attitude. That was one wild set. Louzy is a band to see!!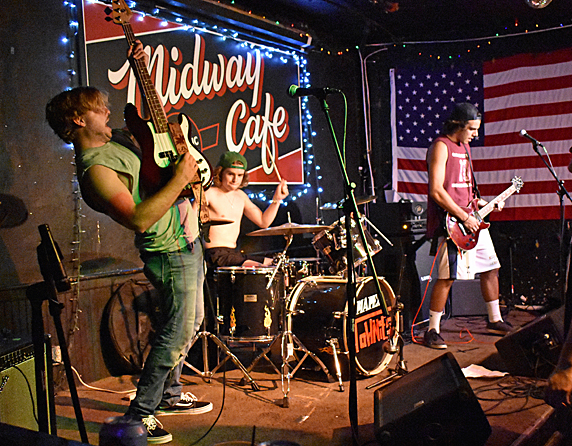 Louzy
Photo: Blowfish
After them it was Townies who had Ryan from Louzy playing bass. Townies were in the same ballpark as Louzy but were much tighter. The guitarist had a sharper drill to his power chords.
The audience was in much the same mode, moshing up a storm. It was all wild fun until….this happened....
Ryan, who was all hyped up even from the Louzy set, got up on the partition on the side of the stage and played bass up there. He then took a big flying leap off of the partition to the stage. Big mistake. He hit the floor the wrong way. He was lying on the ground and for a minute there was a few people on top of him in a pig pile. When that cleared it was obvious he was hurt. Some helped him up as other were putting his bass back on him when he made it plain that no, he was hurt.



The Rise....
Photo: Blowfish




...and Fall
Photo: Blowfish
Two guys lifted him off the stage and to outside and we assume to the hospital. It seemed to us that something was broken or dislocated or worse. On Sunday in Facebook someone from the Townies said he was doing well and will be alright. Thankfully.
That put a damper on things for us. As we left, the band seemed like they were going to keep playing, though we can't imagine how or why.
And that my friends, is a week of punk.
Click Here for more band photos.
---
And in other news.....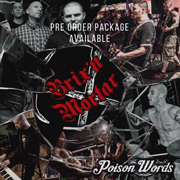 There's a 'pre order package' for the Brix'n Mortor upcoming CD called Poison Words. It includes the CD+download, T-shirt, buttons and patch. And when you go to Bandcamp check out the song "Wasted" . This is going to be one great CD.
The I Want You have a video for the song "Tack Hammer" and it all seems a little unhinged. And we mean that in a good way. Check it out here
Baltimore is rat infested? Hey, The Rat was rat infested. It didn't bother us punks. Baltimore had a punk scene too. There is an exhibition on it now. Looks pretty cool: Baltimore Forgotten Punk Scene.
The 2019 New England Music Awards Ballot is out. They cast a wide net. There's a few places where they have bands we cover. Actor/Observer is up for Hard Rock/Metal Act of the Year. Blindspot racks up for Album of the Year and Rock Act of the Year. Brad Marino's C'Mon C'Mon C'Mon qualifies for Song of the Year. Producer of the Year includes Brian Charles. Carissa Johnson & the Cure-Alls doubles up with Live Act of the Year and Rock Act of the Year. If you want to vote go here VOTE
On Spotify Scott Harding created a list of 200 songs that outline the history of punk…The History of Punk in Chronilogical Order. And indeed it's a real nice set of music. You can listen on the site. It's 11 hours long!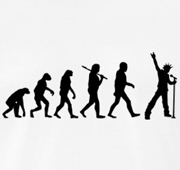 Harding says: "this list is an evolution of punk as best as I can do with the bands on Spotify. The order is by year the band started. No, not EVERY punk band will be listed here because that would be impossible for me to do, but I think I did a good job. It is in chronological order by year the band formed starting with bands that may not be punk but had influence on the first punk bands." HA!! and they add: "No, I will not add bands like Blink 182 on this list as I am constructing this list by my own personal beliefs of what makes a band punk." OK!!! Here's an article about the list as well.
It's fifteen years after Elliot Smith's death and his 50th birthday would be this August. The 2014 documentary about the life and music of Smith; Heaven Adores You is at the Brattle on August 8. There will be some live music from Doug Tuttle and Mary Lou Lord. Brattle Calendar Tix etc
Here's an interview with Buzzcock's Steve Diggle on Please Kill Me. He talks about about the origins of punk in Manchester, the band's working-class roots, the need to be genuine, his friend and partner, the late Pete Shelley, friendships with Kurt Cobain, Eddie Vedder, and Joe Strummer. Oh yes, and George Orwell.
And lastly.....Get a record coffee table!! They are $169.00. For $20.00 more they will customize the record to a photo you send them! Here you go!!
---
Here's some good shows coming up this week.....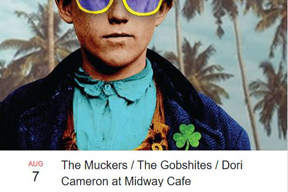 August 7 (Wednesday) The Muckers, The Gobshites, Dori Cameron at the Midway
August 8 (Thursday) Elliot Smith doc Heaven Adores You at The Brattle.
August 8 (Thursday) Green Piece, Sorry w/ slo-anne & The Callouts at The Hong Kong
August 8 (Thursday) Otto Records present 145 & The Thigh Scrapers at The Plough & Stars
August 8 (Thursday) Cranston Dean & Coffin Salesman at the Square Root in Roslindale!
August 9 (Friday) Butterscott, The Rockmores, & The Bind at The Square Root in Roslindale
August 9 (Friday) Hambone Skinny, MOTO, Hi-End, Baluchitherium at Club Bohemia
August 9 (Friday) Captain Providence, Askew and Rum Bar Records presents... Justine and the Unclean, Nat Freedberg, and the return of the legendary Dogmatics at Askew in Providence RI FB Page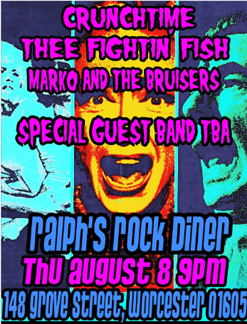 August 10 (Saturday) Punk matinee at the Midway with The Ear Bleeds, Lewd, Moose Knuckle, Flashback - 3-7Pm
August 10 (Saturday) might as werll just stay at the Midway coz next up is Von Traps, SEE THIS WORLD, Pint Killers, Right Brigade for the night time show!!
August 10 (Saturday) Cal Cali Band do an early show 5-7PM at Union Tavern in Union Sq Somerville. (previously PA's)
August 10 (Saturday) Billy Connors Project, 61 Ghosts, Little Billy Lost at The Square Root in Roslindale
August 10 (Saturday) No Small Children, PowerSlut, and The Knock Ups, at Once
August 10 (Saturday) Muck And The Mires, Watts, The Electric Mess, and A Bunch of Jerks at Sally O'Brien's
August 10 (Saturday) Randy Black, will be on WMMM radio from Salem State University. He'll play a 30minute set from 2:30 to 3:00. It's part of "Live Acoustic Day" and there will be many performers throughout the day. WMMM is 91.7 and is also streaming on the web.
August 11 (Sunday) CJ Ramone, Dog Party (CA.), COB, Duck & Cover at Maggie's in Quincy 7-11PM FB page
And further out there is.....
August 14 (Wednesday) GLiDER live on Heavy Leather Topless Dance Party ! scat-tv FB page for links
August 14 (Wednesday) Deke Dickerson, Bloodshot Bill, Jittery Jack, DJ Easy Ed at Once FB Page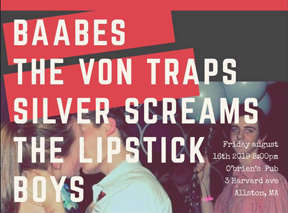 August 15 (Thursday) 1.4.5., Crunchtime , Glider, Sara & The Scalliwags at The Jungle Union Sq Somerville.
August 15 (Thursday) The Queers, Stubborn Hearts, Meat Depressed, The Parkwoods at Alchemy in Provi RI
August 15 (Thursday) Coffin Salesman, Cuidado, Sunsinger, PCP (On Tour From CO) at Opus Underground Salem.
August 16 (Friday) Cocked N' Loaded, Hey Zeus, Scissorfight at Great Scott
August 16 (Friday) Baabes, The Von Traps, Silver Screams, Lipstick Boys at O'Brien's Pub
August 17 (Saturday) Stop Calling Me Frank, Muck and the Mires, The Dirty Truckers Boat Party! 3:30- 7PM FB page for info and tix
August 18 (Sunday) Possum, Martin/Morell/Fredette, The Chelsea Curve, Tsunami of Sound matinee 3-7 show at the Midway
August 18 (Sunday) Muck and the Mires live "On Stage with Mantis" 6-7PM streamed live at https://youtube.com/mantiskhiralla/live
August 19 (Monday) Coffin Salesman, blindspot, Radio Compass, Motel Black at Charlie's Kitchen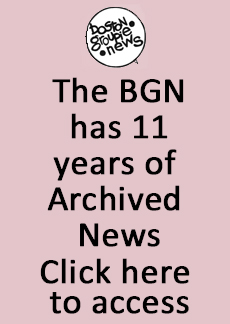 August 22 (Thursday) OC45, El Escapado, The Runouts, Sick Minds are at O'Brien's
August 23 (Friday) Barstoll Preachers, The Raging Nathans, Art Thieves, Loser's Circle at O'Brien's
August 24 (Saturday) Waiver Wire, Bernie's Garage, Happy Just To See You, Extract 3-7 matinee show at the Midway
August 24 (Saturday) The Humanoids, Bossnova, Oxblood Forge, Renegade Cartel night show at The MIdway
August 24 (Saturday) The Legends of Punk returns to Clash City with Warthog, Charlie Don't Surf and No Future at Maggy's in Quincy FB page
August 28 (Wednesday) Social Distortion & Flogging Molly at the Rockland Trust Bank Pavillion FB Page
August 29 (Thursday) Death Pesos, Zip-Tie Handcuffs, Sundrifter, Jessica Rabbit Syndrome at O'Brien's
August 31 (Saturday) A Crash Course For The Ravers LIVE Saturdays 1pm to 4pm at WMFO and transmits on 91.5FM Medford. This week we have RICHARD MIRSKY!
August 31 (Saturday) Time & Place, PowerSlut, The Daylilies, Lonely Leesa & The Lost Cowboys at The Jungle - Music starts at 8PM
August 31 (Saturday) Fk the Str8 Parade w/ When Particles Collide, Salem Wolves, Big Nothing at OBrien's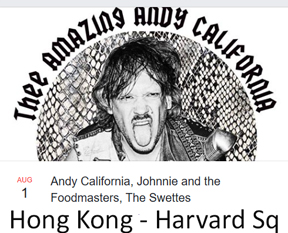 September 1 (Sunday) A Bunch of Jerks, Crunchtime, Zulu Lulu, The Black Souls - 3-7PM matinee at the Midway
September 5 (Thursday) The Vibrators are at O'Brien's Tix here.
September 6 (Friday) Muck & the Mires, Jittery Jack & Amy Griffin, Bad Larrys at Sally O'Brien's
September 7 (Saturday) Mick Lawless & Reckless Hearts,Tsunami of Sound, Gene Dante & Future Starlets at The Square Root Roslindale.
September 7 (Saturday) Buddy Hally Birthday Bash - Performing two sets of Buddy Holly's music: Evan Shore (Muck and the Mires) - guitar, John Sheeran (Township, Firekinf) - bass, Scott Pittman (Sugarblood Jinx, The Shods…) -drums, and guests Kevin Patey (Jittery Jack), Terry O'Malley (Stop Calling Me Frank) and more TBA! 10PM at The Plough.
September 8 (Sunday) Somerville Rock And Roll Yard Sale - Union Square - 11 AM – 5 PM FB page for more info
September 8 (Sunday) Private Instigators, Color Killer, Jonee Earthquake Band, The Degenerates of Punk 3-7PM show at The Midway
September 8 (Sunday) Vinnie Earnshaw Memorial featuring Greg Allen's Fringe Religion, Heidi Nirk Band, Neal Vitullo and the Vipers, Bob Angell, All Star Jam featuring Duke Robillard, Tim Taylor, BickerSins at The Met in Pawtucket RI. FB Page for info etc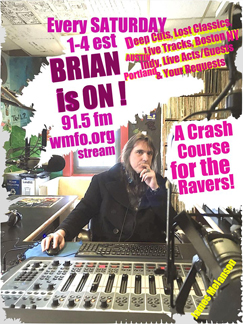 September 9 (Monday) The Subhumans w/ FEA and Savageheads at Once Ballroom
September 12 (Thursday) Fireking, Hi-End, Radium Girls at The Jungle
September 13 (Friday) Screw Cart, Doug MacDonald Band, State of the Union at The Jungle
September 14 (Saturday) The Cotones, Kid Gulliver, Why Try?, Mosaic Mirrors at The Jungle
September 14 (Saturday) Punks for Pets!! with Stubborn Hearts, The Essays, Mike Donovan, Sex Coffee, Artist Jackie featuring BeatCo.ViaMental, Panzerchocolate, The Hangovers at The News Cafe in Providence RI FB page
September 19 (Friday) Baabes, Fur Purse, North By North (Chicago), Sadie Vada at O'Brien's
September 20 (Friday) Priors, Black Beach, Far Corners, Andy California at the Midway
September 21 (Saturday) PRIORS, Black Beach, Far Corners, and Andy California 8PM show at The Midway
September 21 (Saturday) Lyres and Glider at Once (TIX)
September 26 (Thursday) Ritualists (NYC), GLiDER, Sara & the Scaliwags, Lily Black at O'Brien's
September 26 (Thursday) The Runouts, Thee Fightin Fish, Muck and the Mires, Seawolf at The Jungle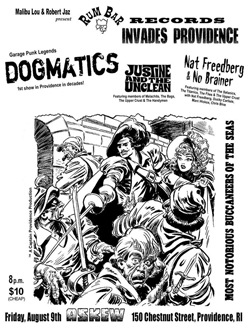 September 26 (Thursday) Mick Lawless & Reckless Hearts,Tsunami of Sound, Gene Dante & Future Starlets at The Square Root.
September 28 & 29 (Sat & Sun) The Boston Local Music Fest 10AM-6PM both days at Government Center. Check website for updated listings. They say: "There will be a variety of musical genres represented, as well as artists and artisans, food trucks, a beer garden, and a community of people supporting, experiencing, and celebrating our local music culture." We'll see.
October 1 (Tuesday) Agnostic Front w/Prong at Brighton Music Hall
October 4 (Friday) Cold Expectations, M.O.T.O., Little Billy Lost at The Jungle
October 5 (Saturday) Mudhoney, Pissed Jeans at Brighton Music Hall 6PM doors.
October 6 (Sunday) The Sinister Six, Martin / Morell / Fredette and TRiPLE THiCK - 3-7PM show at The Midway
October 10 (Thursday) Kid Gulliver, State of the Union and The Chelsea Curve at The Jungle
October 11 (Friday) Sister Suzie (from the UK) Jittery Jack & Amy Griffin at O'Brien's
October 12 (Saturday) Lyres, Tiger Bomb, Glider at Sun Tiki Studios 375 Forest Avenue, Portland, Maine 04101 FB page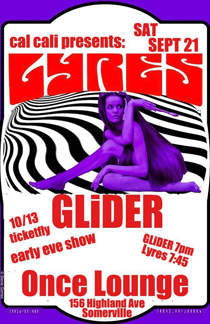 October 19 (Saturday) A Crash Course for the Ravers has Richard Mirsky - 1-4PM WMFO 91.5 FM

October 19 (Saturday) Avenir (French punk rock) at the News Cafe in Provi RI - check out their bandcamp page ..and here's the FB page for the show & tix etc!!!

October 20 (Sunday) Stiff Little Fingers, The Avengers at Brighton Music Hall doors 7PM

October 20 (Sunday) The Vivian Girls are at Once

October 23 (Wednesday) Flipper with David Yow (Jesus Lizard) "40th Anniversary Show" at The MIddle East Down

October 23 (Wednesday) 999, The Clap, Vixen 77 at The Fire Philly PA FB Page

October 25 (Friday) Flamin' Groovies, Richard Lloyd Group, Tiger Bomb at ONCE

October 25 (Friday) 999, The Clap,the Parasitix, The Transmission Now at the Catasauqua American Legion 215 PA FB page

October 26 (Saturday) The Fleshtones, GLiDER, Muck & the Mires with Baabes opening at Once Ballroom

October 26 (Saturday) 999, The Clap, The Bobby Lees, Blank Spots at Coney Island Baby in NYC FB page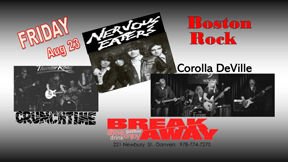 October 29 (Tuesday) 999 & The Clap at Randy Now's Man Cave 134 Farnsworth Ave, Bordentown, New Jersey 08505 FB page
November 9 (Saturday) The Von Traps, Salem Wolves, blindspot, Jakals at Opus in Salem
November 21 (Thursday) Robert Gordon with special guest Chris Spedding at Once
January 10 (Friday) The Mercy Case, Bystander, blindspot, Foxes at Koto Salem
March 28 (Saturday)The Zulus at The Paradise
CONTACT US AT....misslynbgn@yahoo.com Send us your gig listings, your news and anything else ya got!! You want your CD reviewed?? Contact us for that too.

Unnatural Ace
Photo: Blowfish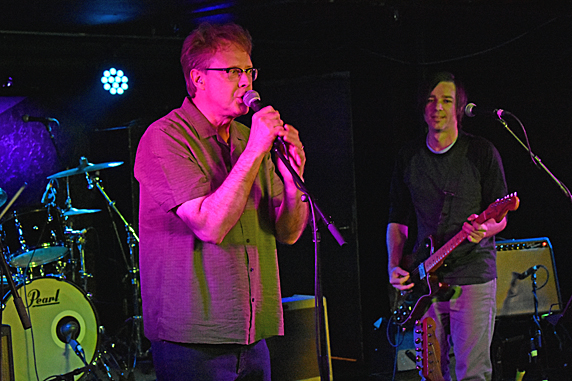 Joe Fagan with the Cockwalkers
Photo: Blowfish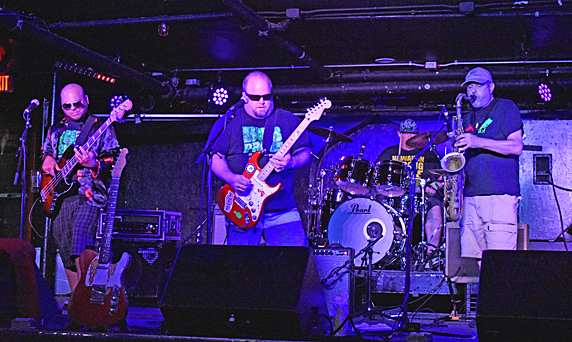 Dub Proof
Photo: Blowfish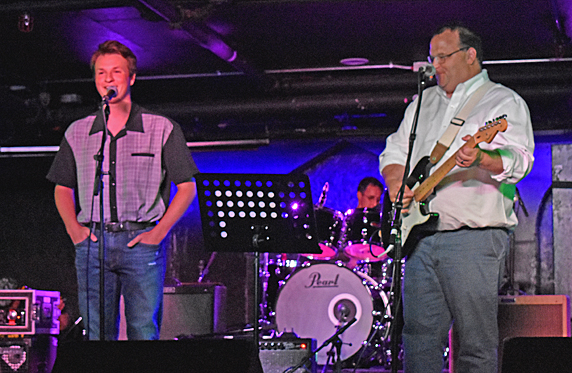 Aidan and Joe's Band
Photo: Blowfish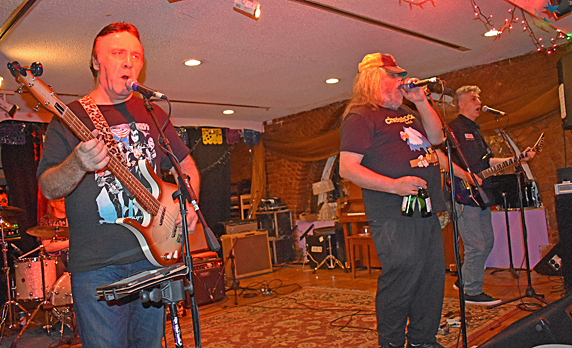 Hopelessly Obscure
Photo: Blowfish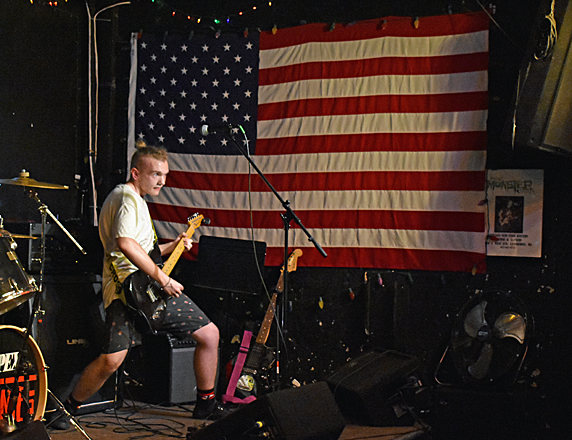 Down Boy
Photo: Blowfish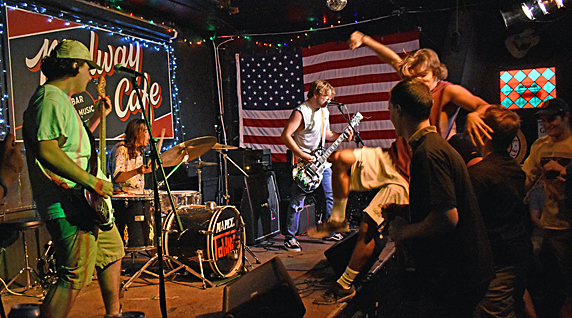 Louzy
Photo: Blowfish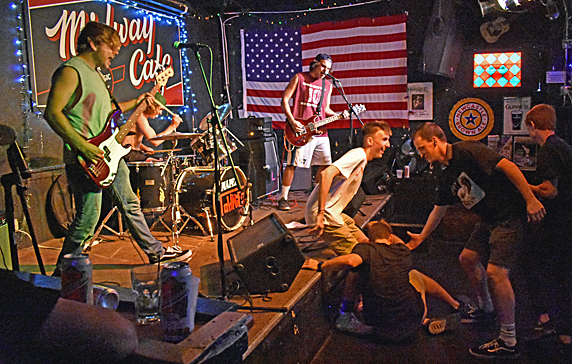 Townies
Photo: Blowfish