The BGN News Archive
August 10, 2009
Friday night we went over to Church to catch what they are calling "Album Night' bands being The Jam, Cheap Trick and The Dictators. What a fun night and it made me proud to realize that we do have some excellent musicians here in Boston! YEAH!! CLICK HERE for a page of pictures of the CHEAP TRICK/DICTATORS gig.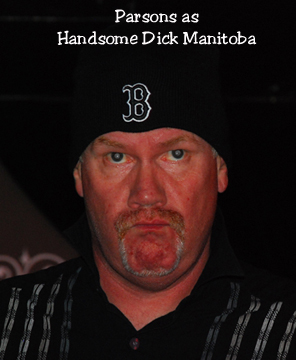 I spoke to Tim Downie who now books Church, and he says he's trying to get some fun nights put together so people can come out and have a blast. Well not only does he have the right idea he is doing it!! For example:
this Friday night August 14th Church got Mung, The McGunks, Blood Vessels and Drago
and then this Saturday August 15th it's gonna be a hell of a night ....at 4PM until dusk there's Hot Rod and Motorcycle Rally and a barbeque outside of Church then the music starts and there are a bunch of great bands like : 5 Point, Wicked Whiskey, Doggfight, American Pulverizer and The Konks and if all that isn't enough there' will be a photo show on the walls to view as well with pics from Nicole Tammaro Mike Byrne and Barry Crowell and you'd think this would cost a bunch buit its only 8 bucks!!
And This Wednesday at Middle East Up is a excellent punk show with Chronic Sickl, Mouth Sewn Shut, Razors In The Night, and Nothing But Enemies
Tuesday August 18th at The Middle East up is The Konks, Daily Void , The Tampoffs, and The Hospital Rats
And of course what I am waiting for: on August, the 21st, At The Middle East UP to be exact it is the return of THE MARVELS!!! (here's their MySpace site) ,I'M PSYCHED!!!! Also on the bill are Dirty Truckers, Vagiant and Pulp 45....that is a most awesome show my friends and only to be equaled by....,
the NEXT afternoon, starting at 1PM on Saturday August 22nd, at ME Up with the Midnight Creeps, Red Invasion , Refuse Resist and a couple other bands...OH...I'm at the ME that weekend!! The air conditioning had better be working!
also August 22nd later in the evening is Nancy Neon's Birthday Bash just down the street at The Cantab with The Varmints, Psycho Daisies and The Classic Ruins.....
YAY Happy Birthday Nancy!!!!!!!!!!!!!
And I'm glad to see someone is still tryiong to get giid music into Union Square Somerville...keep an eye open for stuff at Precinct...Friday August 28th for example is The Gentlemen, Watts and Phil Aiken Army
and to continue excellent music in to the week, on Monday, Aug. 24th, Charlie's Kitchen has The Curses, The Acrobrats and Noble Rot... And for September on Sunday the 20th you can look forward to an awesome afternoon at Harper's Ferry with The Ducky Boys, Everybody Out!, Confront and The Have Nots.....yeah!!
Ok folks, that's it for this week.....click and write me!.... Lyn