The BGN News Archive
August 16, 2010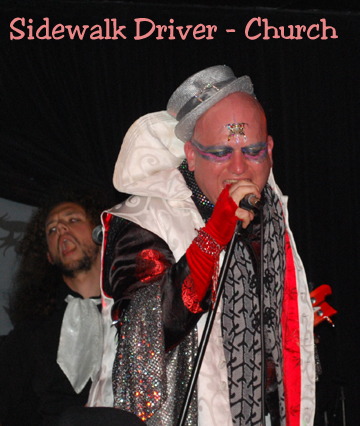 Couldn't let a fantastic bill like Gene Dante and the Future Starlets and Sidewalk Driver. go by without going to check them out. It was great of course. Gene Dante is such a sexy super star type and I am always in awe of Tad from Sidewalk Driver. He brings out the seamstress in my and next thing you know I'm thinking about the fab clothes I'd love to sew up for him!! He certainly has a fashion sense all his own....both he and Gene have killer great voices and fabulous bands ....check out this double bill next time you see it listed!!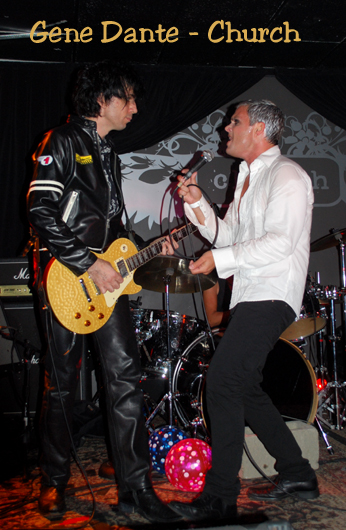 BLOWFISH SAYS:
With the weather taking a break from the sub-tropical it seemed like a good chance to do an outside thing on Saturday in Providence. It was called the Foo Fest, a celebration of 25 years of AS220 (the Providence art collective). It was a nicely done and comfortable street fair. It was much smaller than say the Central Square Fair and I liked that. There was a five dollar entrance fee also. The music was eclectic. I saw Route 44 a hard to define group with a great sax player and a female singer with a powerful and inspiring voice. I also caught Example: None a duo who does Ed Moose Savage-style singing poetry rants.
There was an Anarchist book sale there which put an edge into the affair. There were some good food vendors from the area including a grilled pizza place and one featuring fine barbecued meat 'sliders' two for $5.
The Fest went from 1am to 1pm. The whole affair was a model on how to pull something like this off. AS220 is a unique entity for Providence good luck to them in the future.
... so this weekend we got Mondo Generator, Roadsaw, Cocked N' Loaded and Cult 45 Friday, August 20 at Middle East Upstairs
Saturday, August 21 is a big Nancy Neon Birthday Bash, at the Cantab with Ramone5 (former members of The Ramoniacs), Sticky Business - A Bubble Gum Tribute, The Arch McDonald Quintet and the Port Charles Quintet (this is their first gig with new guitarist Greg Allen girls ya gotta check out this new Greg...he is CUTE!!!
also on the 21st is a great show at The Rosebud: 5-Point and Brownboot...
And don't forget...the show at Club Lido in Revere on Sunday August 29th at 2PM.
In celebration of the film: xxx ALL AGES xxx and it is also a Gallery East Reunion!
Boston pioneer hardcore punk bands DYS, Jerry's Kids, Gang Green and FUs will perform with New York City's Antidote and guests for a monumental reunion show …AND the show will be featured in the film xxx ALL AGES xxx.
And remember that Bandwidth TV episode #50 featuring Razors in the Night will be showing all of August on Cambridge Community Television (CCTV) Ch 10 Cambridge and on public access stations in Boston, Somerville, Brookline, Belmont and Malden. You can also watch the full episode here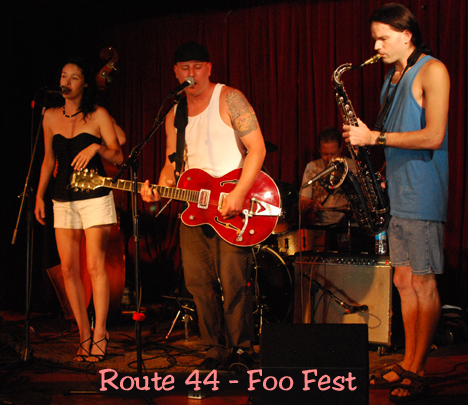 Lastly but not leastly ...., if haven't yet donated $$$ for Joe Coughlintohelp him out with all his frightful hospital bills you can do it!! Just go to Paypal and click on "Send Money" (this link takes you there) you fill in Joe's email which is:
joeradio (at) ix (dot) netcom (dot) com
(put the symbols in for the words in parenthesis, you know the drill) And just like magic Joe will get the dough....don't be embarrassed if you just want to send like 10 or 20, that will definitely help too, it all adds up my friends!! And Joe says Thank You VERY Much!!!
OK, that's it....

.....you can email us at: Miss Lyn email......