The BGN News Archive
August 17, 2009
I want to apologize for not mentioning a couple things last week...I was a little distracted....
First
RIP Willie Deville!!!!!
Man I simply wore out that first Mink DeVille album back in the day and kept playing it for years after. I loved Willie Deville because his sound wasn't like anything else out there like him ..he was thought of as Punk and certainly was in his way but his music was inspired but such a cool mix of stuff...I have looked at several mentions of his death on line and no one seems to mention his Hispanic influences...to me he was like "Mr Spanish Harlem punk cool" throw in lots of '50's inspiration and blues and shake it up. Yeah and my always favorite song was
"Mixed Up Shook Up Shook Up Girl" And I'm not surprised he was still big over in Europe...he was too cool ......I saw him last time he played at the Middle East down and he was still truly amazing. RIP Willie Deville!!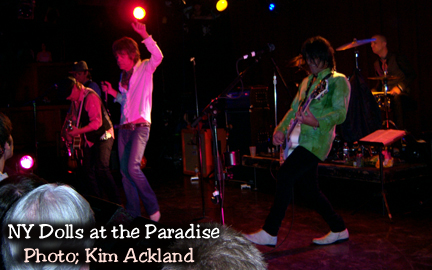 Also I wanted to share with you all a link to the Boston Gets a Grip site ...
where there are lots of photos and videos from the reunion and CD release party also The Boston Gets a Grip cds are at Newbury Comics and Looney Tunes And since we are talking about the past......
And it's the 40th Anniversary of Woodstock..I only mention it because, yes there are those of us that wanted to go to or actually did go to Woodstock ....40 years ago....my parents wouldn't let me, I was too young but Ed Moose Savage went and he talks about it with the Worcester Telegraph check it out here...
Now here's some stuff from the past that has my giant stamp of approval!!!
Vids from Jan Crocker and KINOTV;
"Hey all... Got three new videos posted on the KINODV website. The montly feature is La Peste from the DVD project I'm working on. Check out "Please Love Sex"
In the Archive Portal I posted up a nice clip from The Jam peforming "Going Underground" filmed in Newcastle in 1980
Last and cetainly least. If your in need of a hoot or visual laxative, check out the Fabulous Billygoons with a smellier peformance of "Five Against One" & "G-spot" forced on the shirtless masses at Spit circa 1983. The horror....." (Hey Jan, you BIlly Goons were FUN!!!-ed.)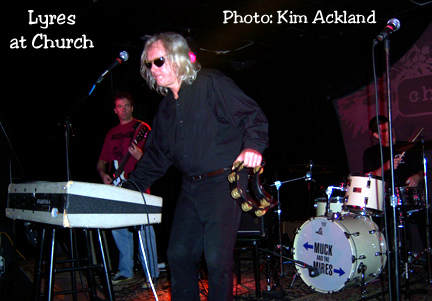 We got some good stuff coming up this week my friends...... Tuesday August 18th at The Middle East up is The Konks, Daily Void , The Tampoffs, and The Hospital Rats
And of course what I am waiting for: on August, the 21st, At The Middle East UP to be exact it is the return of THE MARVELS!!! (here's their MySpace site) ,I'M PSYCHED!!!! Also on the bill are Dirty Truckers, Vagiant and Pulp 45....that is a most awesome show my friends and only to be equaled by....,
the NEXT afternoon, starting at 1PM on Saturday August 22nd, at ME Up with the Midnight Creeps, Red Invasion , Refuse Resist and a couple other bands...OH...I'm at the ME that weekend!! The air conditioning had better be working!
also on August 22nd later in the evening is Nancy Neon's Birthday Bash just down the street at The Cantab with The Varmints, Psycho Daisies and The Classic Ruins.....
YAY Happy Birthday Nancy!!!!!!!!!!!!!
And I'm glad to see someone is still trying to get good music into Union Square Somerville...keep an eye open for stuff at Precinct...Friday August 28th for example is The Gentlemen, Watts and Phil Aiken Army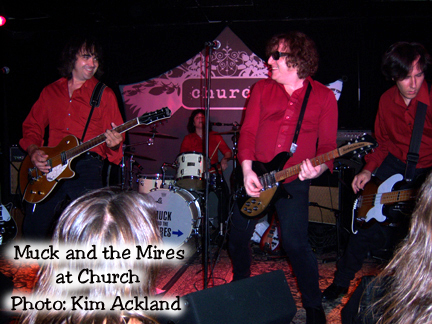 and to continue excellent music in to the week, on Monday, Aug. 24th, Charlie's Kitchen has The Curses, The Acrobrats and Noble Rot... And for September on Sunday the 20th you can look forward to an awesome afternoon at Harper's Ferry with The Ducky Boys, Everybody Out!, Confront and The Have Nots.....yeah!!
Ok folks, that's it for this week.....click and write me!.... Lyn