The BGN News Archive
August 17, 2020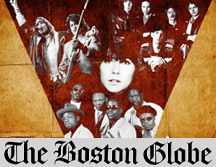 The Boston Globe had an article questioning why Boston doesn't have any big national acts like it used to. They are referring to Aerosmith, Pixies, Cars, NKOTB and New Edition. Then there were all those second tier alternative acts.
The writer, David Scharfenberg, basically contributes the downfall to the rise of rent and general expense of living in the city and the end of radio, especially WBCN, and alternative press (Phoenix).
We don't know about non-rock acts but the lack of local national rock acts coming up could be that rock is not represented at the top of the music charts. All major music acts are basically non-rock and the support for rock has disappeared as a result. We see this lack of upward movement all the time in the local scene. It's no mystery and we think it's pretty obvious. If there was a Taylor Swift or a Beyonce type around somewhere maybe they'd go national. That is what's out there now, not rock.

If you can get through the Globe's paywall, the article is here Or you can catch it on the BGN Facebook page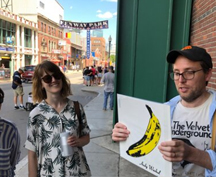 Another interesting note in the article was the mention of Soundscape Tours. We didn't even know this existed! It's a guided tour of some Boston Rock and Roll sites that starts at Nuggets in Kenmore Square and goes through the Fenway area and Back Bay. They say this: "Guided by a local musician, explore Boston's rock and roll past, present (and future), on a walking tour…. Visit the sites of legendary venues like the Rat, Storyville, and the Boston Tea Party- The Velvet Underground's favorite place to play in the whole country! Learn how pioneering DJs, producers, and educators sparked a revolution in how music was transmitted, recorded and taught. And trace Boston's impact on the careers of iconic artists like B.B King, Joan Baez, Bob Dylan, Springsteen, New Edition, Nirvana, the Pixies, Radiohead, Peter Wolf, Van Morrison, Jonathan Richman and more." Well there you have it. They've stopped during this shutdown but there's more info on the website if you want to know for the future: Soundscape Tours
And here is a very good article on NPR: How Live Music Is Coping, And What The Near Future Will Bring...."Without federal intervention, as many as 90% of indie music venues could disappear, according to the National Independent Venue Association (NIVA). To that end, the newly formed advocacy organization is lobbying hard for legislation like the Restart Act or Save Our Stages Act, which would provide large-scale financial assistance to these endangered institutions. For venues, the clock is ticking. If Congress doesn't pass one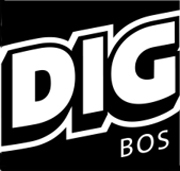 of the music industry aid bills circulating in its halls before the legislature's August recess, NIVA fears it may be too late."
...and they talk about The Complicated Promise of Socially-Distant Concerts. read the article here How Live Music Is Coping
The Dig Magazine has a new logo and will now print a bi-weekly edition that will be put in the old Dig magazine boxes, just like before the pandemic. The Dig has continued their commitment to local politics in their content. They also put the new print version online this week.
---
Things to see and watch......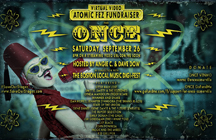 Coming up in September is the The Virtual Video Atomic Fez Fundraiser for Once in Somerville. It's a a virtual video performance by fourteen of New England's best artists and bands including Little Billy Lost, Smitt E. Smitty & The Feztones, Lynda Mandolyn (Tiger Bomb), Dan Kopko, Jennifer D'Angora, State of The Union, Gene Dante, Emily Doran (The Gala), Jim Gerdeman (The I Want You), John Powhida, Muck and The Mires, Kid Gulliver, Lily Black.
It's headed up by the always energized Smitt E. Smitty. who we cornered for some Q & A on the event and on Smitty. Here is a link to the full interview.
Here's an excerpt:
BGN: How are you doing with this non-interactive shut down?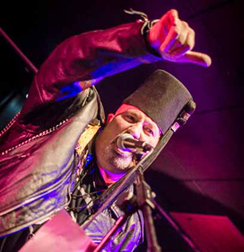 Smitt E: Man Oh Man, it has been rough. We had two major events canceled due to this horrible virus. We were supposed to do "The Boston All-Star Rock FEZ-tival at Once in Somerville on 6/20/2020, AND "The Detroit All-Star Rock FEZ-tival" in Detroit on 8/01/2020. The Detroit event was going to coincide with a special limited vinyl release of a band I played in back in 1980 called L-Seven, on Third Man Records (Jack White's label). The limited vinyl edition did get released at the end of July, but no live event to celebrate it.
BGN: Many are finding it hard to get motivated in this new situation. Do you have that problem?
Smitt E: We are so very lucky. Motivation is not a problem.
BGN: You are originally from Detroit and have your rock and roll years there first there? What would you say is the difference between the Detroit scene and the Boston Scene?
Smitt E: So let me first talk about what Boston and Detroit have in common. GREAT local musicians, artists, and bands! Some of the best in the world. Passion for music abounds.
BGN: This is actually an occasion to talk about the "Virtual Video Atomic Fez Fundraiser for Once in Somerville". Like all the shows you do, you bump it up by having 14 acts? Will all these acts be on the Once stage? And perform in sequence? Or are some going to be filmed before hand? Or will it be via Zoom?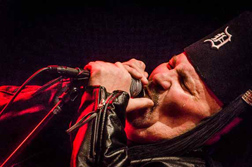 Smitt E: After postponing our event at Once two times, we just decided a virtual video showcase was the best route. I'm a video guy, so it made perfect sense. We'll have crazy fun with it and help raise much needed funds for a truly wonderful venue and all the beautiful people that work there. We are so very happy to do this.
All the bands are responsible for their music video submission. We will edit all the performances together in one final piece. We will then do a time released video on YouTube and Facebook on Saturday, September 26, @ 8PM. (URL links for the video to come.) Once's "GoFundMe" page is at www.gofundme.com/f/support-for-once-somerville ). Once's Venmo link is venmo @oncesomerville. This "Virtual Video Atomic Fez Fundraiser for Once" is the first of this kind for us. We would love to do more. Let's first raise much needed funds for Once with this event. Maybe we can do one of these for all our cherished local venues.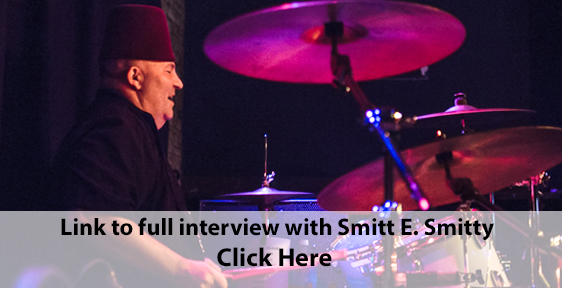 ---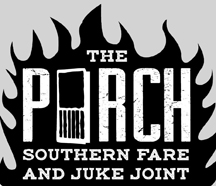 HEY!!! it's a couple LIVE shows coming up folks!!
Hambone Skinny on The Patio at The Porch Southern Fare & Juke Joint in Medford. Friday August 21st. 7-9PM. You have to make dinner reservations to attend.
Diablogato will be playing responsibly socially distanced show in the parking lot of Dusk (Provi, RI) on Saturday, August 29th at 8PM. There are specific safety guidelines to adhere to...but hey it's LIVE! Here's the FB page. with info and guidelines for attendence.
---
Virtual.......
We tried to check out the Poolside Mess-Around. We're not sure if we caught everything. We caught Justine Couvault and Tom Baker doing 15 minutes. The covered "Dead Flowers" and the summer vacation song "Dead Skunk" the Loudon Wainwright oddball hit. Justine sang "Be Your Own Reason". Boy do we miss Justin and the Unclean.
| | | | |
| --- | --- | --- | --- |
| Baker & Justine | Stop Calling Me Frank | Jack & Miss Amy | |
Finally we catch Stop Calling Me Frank. They did "Every Time I See Her", and " I Did It Just to Annoy You" Then it was a new song about a man whose woman is romantic at home but won't go near him in public. It's called "My Babe is So Socially Distant". They made us laugh with a pandemic joke!
The final set we saw was Jittery Jack and Miss Amy. It's almost too cruel to see via streaming! ... We want that whole rockabilly live experience again! Sigh.......
well you can catch the videos from this Mess Around here.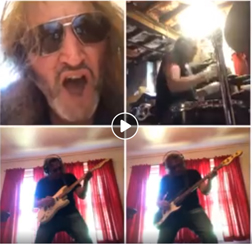 Ok, things are bad. Stuck hiding out from a potential deadly disease. You need a perk up? We got it, it's Jim Janota's latest home video. He split-screens four of himself – on bass, guitar, drums and singing as he introduces a song thusly: "Alright rockers, one of these days you are gonna wake up, you're gonna look in the mirror, and you're gonna say to yourself, " How did I get here? I used to be a rocker and now I'm old?" You know what? You ain't old, you're OLD SCHOOL!"
But you have to hear HIM say that to have it really hit home. He then plays a hilarious song that talks up the pre-punk 70's old school rock when Kiss Alive was "all the rage". You need this, admit it. Go for it HERE!!! Or just go to Jim's Facebook page
And a mere worldwide pandemic is nothing more than grist for the mill for the industrious and indestructible Muck and the Mires. They are taking things in hand and singing about coping with romantic troubles by having a "Zoom Breakup". They make a Zoom breakup sound new, exciting and even rockin' fun! Only this band could fashion this. We love that walking bass line in the verse, if the singing doesn't hook you then you will be drawn in by that bass. One listen and the chorus was stuck on our heads! Listen and buy it on Rumbar Records: Zoom Breakup.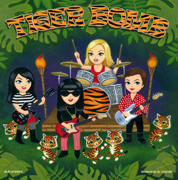 And there's yet another level to be aware of .... the video is made to look like the old Zoom PBS show that was shot here in Boston and featured Tommy White of Unnatural Axe. Watch the video here.
Tiger Bomb are primo garage, they are another group we miss seeing at the clubs. They also were a reason to make a Portland, ME trip to catch them in their home town. They just put out a new video for the song "Constellations" from their album Uproar. Right now you can see the video on Facebook: Constellation. They have four selections from Uproar on Bandcamp.
Brian Young was interviewed and talks about The Thigh Scrapers with IMD. They embed the song "On the Radio" which is the Thigh Scrapers knock out tune, and we embed it below.
Anngelle Wood tried a few times to schedule this year's Rumble. In an effort for some continuity she is having a two day (8/29 and 8/30) virtual Rock n Roll Rumble Takeover. One day will be a show of videos from previous Rumble acts and then a day of some acts streaming a set. Those acts will be When Particles Collide, John Powhida and Luxury Deathtrap. More info and tix on the Rock n Roll Rumble Takeover FB page.
On Sunday August 23rd Once is streaming another "Let's Get Critical" with an interview with critic Jim Sullivan ex of the Globe & JJ Gonson. Jim has seen it all through the years and has inside stories on every major act in the punk era. And its Free!! Sign up for the event on the Once page.
The Magic Room is up and running with virtual events! Here's the Magic Room FB page for more info.
On the radio.......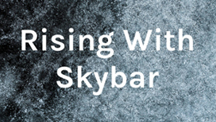 Skybar of the Rising show on WMFO has posted his second AnchorFm podcast while he waits for restrictions to lift at the station. He keeps it just talking again. He tells a story about a Dropkick Murphy show and then some appreciation for labels like Rum Bar and State Line Records. Access the podcast on the AnchorFM site
And ..... Sara and Joanie are prepping for their Swede Stampede on August 20 and 21. The last one was in November of 2007. Joanie starts the onslaught of Swede on her 10 to noon Late Risers Club Show on Thursday 8/20 and Sara J continues on her Gorilla Got Me show on Friday 8/21. They do all the hard work by getting all the tunes lined up, you just listen and enjoy.
On August 30, 2020 from 10-12 PM WZBC 90.3 FM Pulse Beat hosted by Rav will be doing a Patricia Pelland Tribute Show curated by Allen Esser. He will play some of her favorite tunes. Post punk at its best for sure! WZBC stream worldwide. L:isten here - WZBC Patricia passed away from Covid-19 in June. You can read about it here.
Boston Hassle has an interview with DJ Dinos who's done WHRB's Record Hospital show for 20 years now! He loves local bands and all kinds of eclectic music....he tells how he came to Boston and how he got on the show...among a lot of other musings. " ...this is supposed to be the station's punk rock department, but I think the term is meant to include also many kinds of music that do not fit neatly–in terms of the sound–into what punk is supposed to be, if you think of punk rock narrowly; namely, as a category that applies strictly to the sound that characterizes some British bands from 1977. There are many other records that do not fall under this category but are so unconventional that, in spirit, at least, they are also punk." It's a great interview - you can read it here.

Weekly Damned mention:

The Damned have a new EP, The Rockfield Files, coming out in September. It's four tracks left over from their Evil Spirits album. There's not too much info on it, but here's a little ... from Blabbermouth.
Here's a video of "Keep Them Alive" from the EP which is from the perspective "of a bee going about its business" we need to keep them alive!!

CDs/ Music.............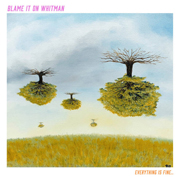 Blame it on Whitman released the album Everything is Fine, in July. We just became of aware of it. We've seen them live a few times. They are a young band that has the talent to shape their energetic attack. They're very much a modern band with indie, emo, ska, punk and hardcore elements all mixed up in there.
The lyrics have what seem to be personal revelations that add emotional weight to the songs. There's a lot of heartbreak logged in over the songs. They describe the album as: "12 songs cataloging the heartbreak, the loneliness, the lows, the highs, the part where you get better but then the inevitable happens and you end up right back where you started again." "Stranger Things" has a throwback fifties progression and "Asshole" has a ska beat that adds variety the mix.
Blame It On Whitman might have fallen between the cracks in their slow push out into public. It would be a shame for this album to get lost in this unsettling time. Here is Everything is Fine on Bandcamp.
Rum Bar Records released "Somewhere Man", another Laissez Fairs song. This one is totally psych. It will trigger any latent light show left over in your head. Listen here Somewhere Man.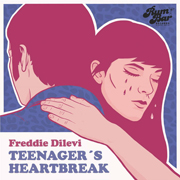 We talked up Freddie Dilevi when Rum Bar released their teaser single "Teenager's Heartbreak". That song introduced us to the amazing vocal performance that transformed a normal rocker into something special. As it turns out the album is that song times 12! Every song is that VOICE taking you for a ride. The voice is a sixties throwback to the likes of Jay Black of Jay and the Americans.
I got hooked on that soaring full-throated timbre and by cut five I was drunk on the end of the melody line melismas. I was hungry for the next one and there were never enough. The group backs everything up with very capable punk pop. They do the job of giving that traditional voice an appealing modern setting.
Freddie Dilevi are very much their own thing. There's nothing to compare them to really. We're lucky to even know about this Spanish group, it's only the world wide fishing expedition by Rum Bar that gets these groups attention here. Listen here and pre-order the CD on RumBar.
Other stuff......
Hey bands dying to play live....Ralph's in Worcester is now booking bands for their outdoor patio!! Wanna play? Email: ralphsbooking at gmail.com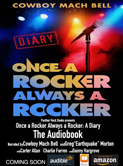 In September Mach Bell will release an audio version of his book Once A Rocker, Always A Rocker. Narrating will be Mach and Earthquake Morton with guest spots by DJ Carter Alan and Joe Perry himself. For now the book is available on Amazon.
Don't foget - Replay at The Midway - replays of past performances every Wednesday from 6 to 9pm. It looks like they will play just one or two songs by as many as 14 artists. Sounds like a great idea to us. The schedule is listed below. Check out the Midway Facebook page to keep a closer track. Have a video you would like to submit? Email TinyOakBooking @ gmail . com
Coming up.....
Online/Live Streaming stuff: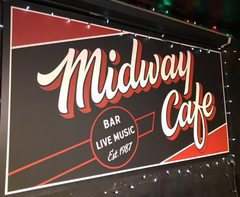 Wednesday 8/19 - 6-9PM -Replay at The Midway with Lenny Lashley's Gang Of One, The Incredible Casuals, Street Dogs, The Old Firm Casuals, Big Dipper, Koffin Kats, The Old Edison, The Killer Abs, The New Frustrations, The Spoilers, The Arkhams, Al & the Black Cats. This is a virtual event.
Friday 8/21 - 7-9PM - Hambone Skinny on The Patio at The Porch Southern Fare & Juke Joint in Medford. Friday August 21st. 7-9PM. You have to make dinner reservations to attend. This is a LIVE event. The Porch Website for tickets. The FB event page.
Wednesday 8/26 - 6-9PM -Replay at The Midway with Sidewalk Driver, Varsity Drag, The Ale Marys, The Robot Knights, Shadwell, Wendi Faren, Chad Raines & The Simple Pleasures, The Motion Sick, Lovewhip, John Powhida International Airport. This is a virtual event.
Thursday 8/27 Free Live Green Day concert from Fenway. 5:30 Pm Register here This is a virtual event.
Saturday August 29 8PM Diablogato will be playingin the parking lot of Dusk (Provi, RI) on Saturday, August 29th at 8PM. There are specific safety guidelines to adhere to...but hey it's LIVE! Here's the FB page. with info and guidelines for attendence. This is a live event.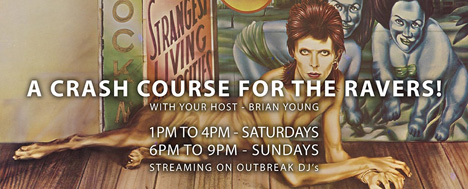 Saturday September 27th 8-10 PM - Atomic Fez Fundraiser for Once in Somerville. It's a A virtual video performance by fourteen of New England's best artists and bands including Little Billy Lost, Smitt E. Smitty & The Feztones, Lynda Mandolyn (Tiger Bomb), Dan Kopko, Jennifer D'Angora, State of The Union, Gene Dante, Emily Doran (The Gala), Jim Gerdeman (The I Want You), John Powhida, Muck and The Mires, Kid Gulliver, Lily Black...FB PAGE!!
October 28, (Wednesday) Einstürzende Neubauten - The Year of the Rat Tour - The Wilbur Theater Facebook Page
Thursday December 17 -7-9:30PM - Talkin' to Dracula and his Crew: Goth subculture and horror, a lecture - Miskatonic Institute of Horror Studies Brooklyn NY FB page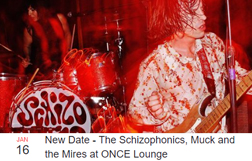 January 16, 2021 (Saturday) New Date - The Schizophonics, Muck and the Mires at ONCE Lounge Early Show: 5:30 PM – 8 PM
February 17, 2021 (Saturday) Rescheduled - Swans w/ Anna von Hausswolff at the Paradise
April 19, 2021 (Monday) Rescheduled - Dead Can Dance at The Wang Theater
April 29, 2021 (Thursday) Circle Jerks Plus Special Guests at the paradise (this is a rescheduled show) FB page
CONTACT US AT....misslynbgn@yahoo.com Send us your gig listings, your anything else ya got!! You want your CD reviewed?? Contact us for that too.
---