The BGN News Archive
August 19, 2019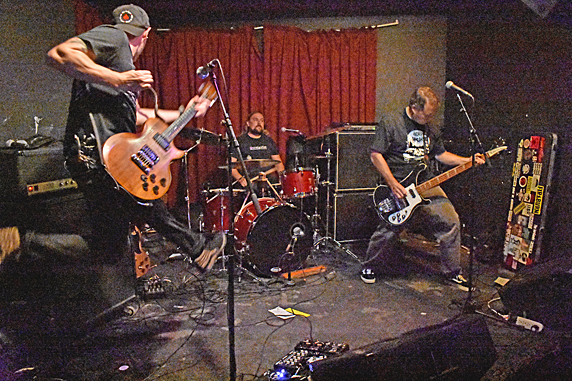 Silver Screams
Photo: Blowfish
---
Last Sunday 8/11 CJ Ramone was at Maggy's Lounge in Quincy. Everyone was wondering how that happened, including us. CJ had Darkbuster Lenny Lashley in his band. We've seen Lenny at Maggy's before when Grade 2 played there. So, that was at least one connection/reason this show was at Maggy's.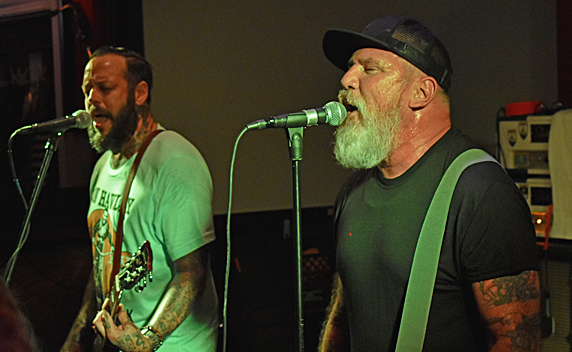 Lenny Lashley and CJ Ramone
Photo: Blowfish
No one we talked to knew what CJ Ramone would sound like so that question was hanging. Turned out he gave a show that had everyone jumping, singing along and getting a real Ramones fix. The show was listed as being from 7 to 11 pm and there were three other bands. Duck and Cover must have gone on right away because by the time we got there at 8 they were done and the next band was starting.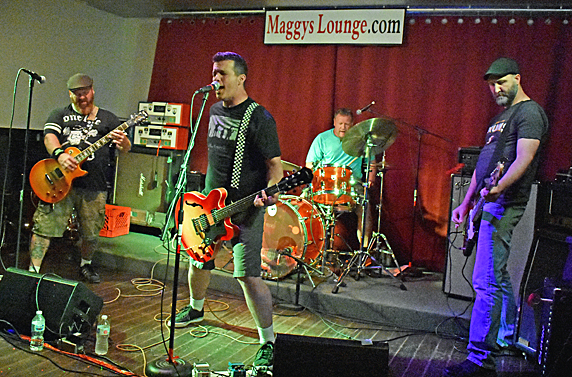 C.O.B.
Photo: Blowfish
C.O.B. which stands for Chad's Other Band were also releasing their first album this show. They are garage punk with some Irish influence like Dropkick Murphy's. They had a set that would fit in anywhere and impress. They were focused and slamming it out. There were some memorable songs. There's one video of them below and this is another video.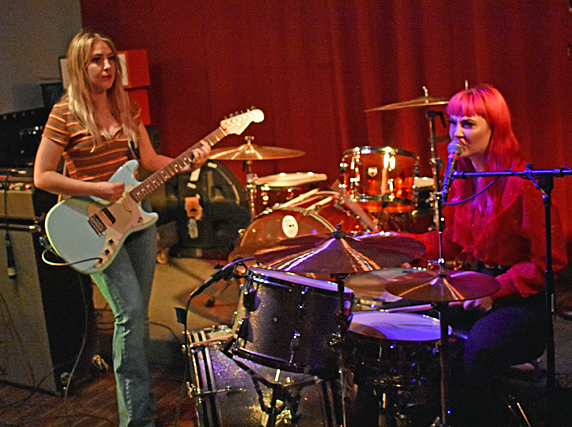 Dog Party
Photo: Blowfish
Then it was a duo from California called Dog Party. They seemed young but have been a band since 2009 and opened for Green Day for a whole tour. They were opening for CJ Ramone for his whole tour also. One was dressed like she was a member of the Brady Bunch the other had deep red hair and sort of a western look via the Cramps.
The guitarist went out of two big Fender amps. They played a few genres. They did some low key pop punk and stuck some surf in there. They covered X's "Los Angeles" and did a worthy job (video above). They were hard not to like and that was a difficult spot to fill, where there were people just wanting to get to CJ's set. Here's one more video of them.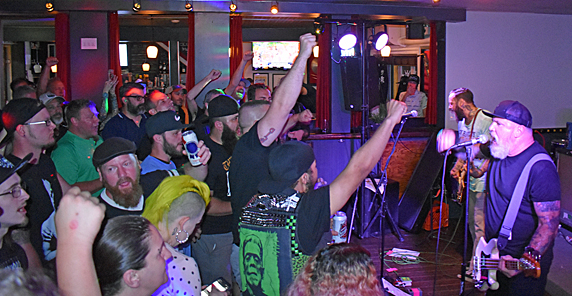 CJ Ramone
Photo: Blowfish
By the time CJ Ramone started to play the club was full. The crowd was primed with high expectations and CJ did not disappoint. He started with "Bonzo Goes To Bitburg". They didn't try to recreate the Ramones and truthfully that would have been useless. They did have the energy and CJ really does have the Ramones sound and influences in him and that gave everything an authentic Ramones buzz.
He played a LOT of Ramones songs making it a very long set. It was all met with cheers and fist pumping. This was as close a Ramones experience one can have these days. Not to mention that this was in a small club on the South Shore. It was all reasons to go nuts as you would want.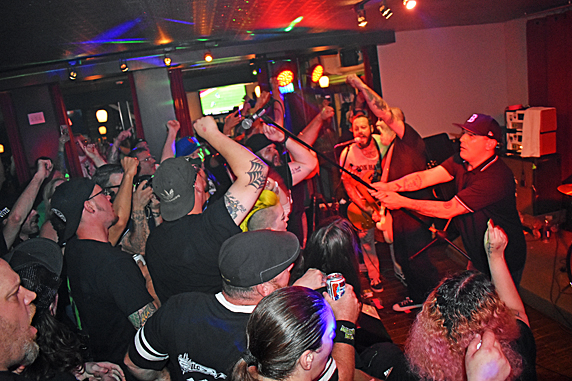 CJ Ramone
Photo: Blowfish
Lenny Lashley, on guitar, was doing a lot of heavy lifting and was up for the job. He had a wonderful weaving line in "I Wanna Be Your Boyfriend". In the original it's buried in the mix having it prominent gave the song another level of interest.
The extra bonus was the few original songs CJ played along with some covers which in cluded one Johnny Cash song and "Crawling From the Wreckage". His first original was "Stand Up" which was the first time you had confirmation that CJ is not just living off the Ramones fame, he has songs of his own. Another original that impressed was "Blue Skies". Both of those are available on the main page of CJ's website http://cjramone.com/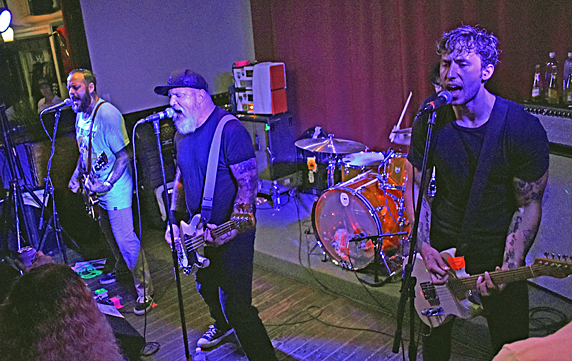 CJ Ramone
Photo: Blowfish
Ramones songs covered included; "I Wanna Be Sedated", "Sheana Is a Punk Rocker", "Pinhead", "Rockaway Beach", "Comando", "Gimme Gimme Shock Treatment", "KKK Took My Baby Away", "Blitzkrieg Bop" and "Endless Vacation". He actually ended with a non-Ramones song! It was R.A.M.O.NE.S .by Motorhead.
We only saw a few of the Boston regulars. It seemed to be locals for the most part. We were just thrilled with this show. Maggy's Lounge really scored with this booking – to which we say, "Thank you, may I have another?"
Friday's show at O'Brien's was so good it's like we booked it ourselves: The Von Trapps, Silver Screams, Baabes and Lipstick Boys.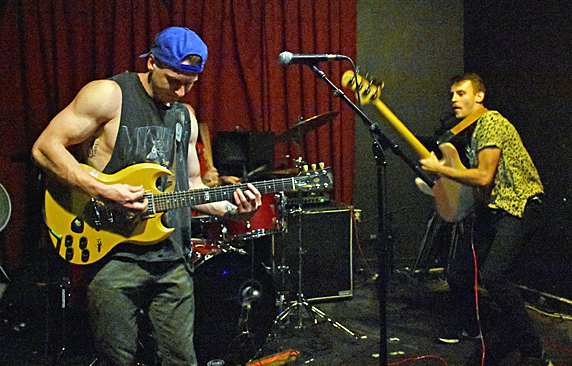 The Lipstick Boys
Photo: Blowfish
We saw openers the Lipstick Boys at the Jungle in June. We liked their all-out punk set but that didn't prepare us for the energetic output we got on Friday. Maybe it was the intimate O'Brien's setting, maybe they thought they had to up their game with the other bands on the bill, in any case it was a marked difference.
They started with "Sonic Reducer" that made us get off our chairs and get up front to soak it up. Video below. The set never slacked off and as it turned out the full-bore output never stopped the whole night right through all four bands. The whole idea of a change of pace or dynamics was just out the window. Everything was fast and loud, all the time.
You could hear the songs in The Lipstick Boys set but they got lost a bit in the fury but that just makes us want to familiarize ourselves with the material now for the next time. On stage it was Brian the bass player who was putting on a show. You just never see someone flinging the bass around like this guy. He could barely contain himself up there.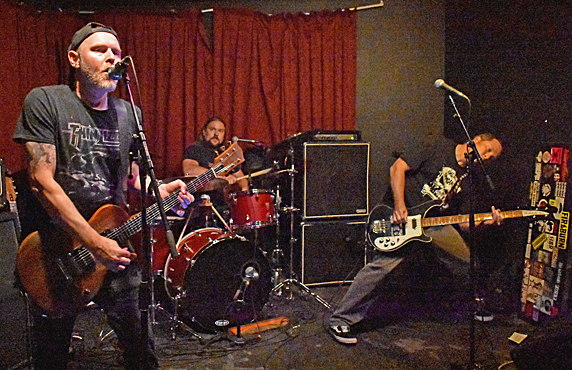 Silver Screams
Photo: Blowfish
We've seen Silver Screams enough times to know that there would be no let down from The Lipstick Boys. Sure enough they added even more hardness into the blast. You could feel the bass vibrating the floor. We love that they get super hard sound without getting metal. Niff made the guitar hit like a sledgehammer and bore like a drill. The lyrics obviously have lots of meaning for him and he sang them like his life depended on you understanding them.
Amidst all the songs "Alive in the Afterlife", from their last EP, stuck out. Check out their Bandcamp page.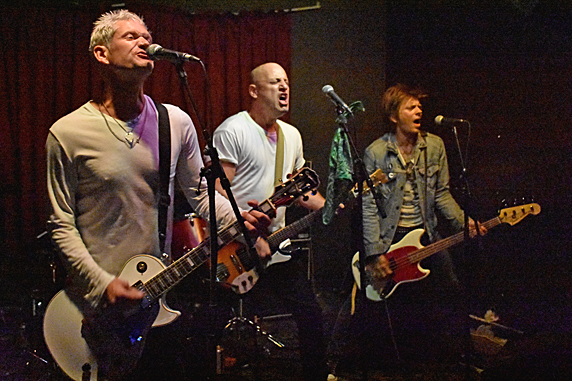 Von Traps
Photo: Blowfish
The volume level did not drop for The Von Traps but they added a frenzied punk spirit to the mix. It's that punk sound and feeling that people have experienced in their live shows that spread the reputation of the band.
The other very noticeable thing about the band is the way the three guitarists line up in a row and sing. It's a visual wall making a wall of sound. And some of those choruses they sing in unison just knock you out. They know how to write for that trick. The set was one big party time. They make sure you have fun and get caught up in the show.
They did a cover of the Pleasure Seekers' (Suzi Quatro's 60s Detroit group) "What a Way to Die" where they ramped up the intensity to the point where it seemed like a real life and death proposition. We love seeing a band like this keeping punk alive!!
Baabes
Photo: Blowfish
Baabes remind us of The Gala, in that they often play the last set of the night and that means you can't leave because they are going to do some wild shit and you have to see it. And that was the case, in a night that had so much already, Baabes added their dirty garage music and over the top antics.
Singer Jason is all over the stage ... and floor. He's invading people's space with no regard. He puts together James Brown feet and Mick Jagger posing while paying full attention to the content of the lyrics. It's a performance you don't forget. We cannot help but wonder, how didn't they advance in the Rumble this year?! We checked and they were up against Set Fire who did win the Rumble in the end. You could say that explains it ... but not to us.
Baabes have the coolest fuzz riffing tunes anywhere. You can hear some of that on their Bandcamp page. In the end they did the near impossible by topping off a night with three other band rocking like crazy.
One of their not to miss upcoming gigs is at Once with the Fleshtones, Muck and the Mires and Glider on October 10. You have to see this band!!!
Click Here for more band photos.
---
And in other news.....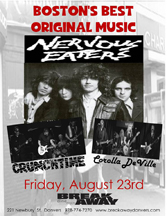 There is a Nervous Eaters/Crunchtime/Corolla DeVille show happening at The Breakaway in Danvers on 8/23. This is a chance to let the owners see that local rock acts can draw a crowd so there could be more of these shows. That's another reason to go. They say the club is a good one too.
Did you know the The Jungle in Union Square has live band cycling sessions?? In fact The Jungle is the only place to enjoy a live band cycling class. Check out a video here. Earlier this week the Washington Post reported that the billionaire owner of one of the biggest cycling companies is hosting a fundraiser for the current president. So for the rest of this month The Jungle will donate 100% of revenue from cycling to the Unify or Die Fund, which will go to the eventual Democratic nominee to help them become the next president. It's only $10 for live band cycling, and they will give customers a $10 gift card* to use at the bar after cycling or another day. The Jungle making a $10 matching donation per ticket for the rest of this month is not going to add up to much, but while you use your gift card at the bar, you can make friends and help build a community that can make a big difference. Chck out The Jungle Calendar for cycling sessions.
This is a little different too ... and we like it: Punk the Capitol – DC Punk a documentary will be shown at the Middle East on Saturday September 24 at 2 pm. Check out the FB page.
Rock and roll legend and Icon Genya Ravan (radio host on Little Steven's Underground Garage, producer of the Dead Boys young loud and snotty released very well received new CD on Rum Bar Records. She has a brand new single co-written and co-lead vocals with original Blackheart Ricky Byrd.
This ripping rock n roll single that got every bit of stones swagger and dead boys punk attitude with some great lead guitar work.
---
Here's some good shows coming up this week.....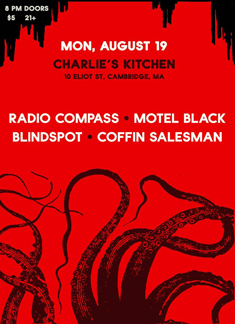 August 19 (Monday) Coffin Salesman, blindspot, Radio Compass, Motel Black at Charlie's Kitchen
August 22 (Thursday) OC45, El Escapado, The Runouts, Sick Minds are at O'Brien's
August 23 (Friday) Barstool Preachers, The Raging Nathans, Art Thieves, Loser's Circle at O'Brien's
August 23 (Friday) Diablogato Record Release also with Screamin Rebel Angels, The Knock Ups at Opus in Salem
August 24 (Saturday) Brian Young's a Crash Course for the Ravers on WMFO will be featuring Doug MacDonald Band 1-4PM 91.5 FM
August 24 (Saturday) Waiver Wire, Bernie's Garage, Happy Just To See You, Extract 3-7 matinee show at the Midway
August 24 (Saturday) The Humanoids, Bossnova, Oxblood Forge, Renegade Cartel night show at The MIdway
August 24 (Saturday) Frank Rowe is doing a solo set at Club Bohemia
August 24 (Saturday) The Legends of Punk returns to Clash City with Warthog, Charlie Don't Surf and No Future at Maggy's in Quincy FB page
And further out there is.....
August 28 (Wednesday) Social Distortion & Flogging Molly at the Rockland Trust Bank Pavillion FB Page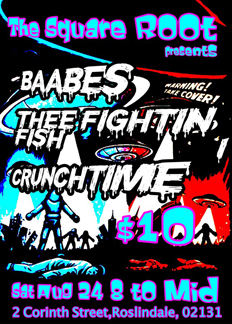 August 29 (Thursday) Death Pesos, Zip-Tie Handcuffs, Sundrifter, Jessica Rabbit Syndrome at O'Brien's
August 31 (Saturday) A Crash Course For The Ravers LIVE Saturdays 1pm to 4pm at WMFO and transmits on 91.5FM Medford. This week we have RICHARD MIRSKY!
August 31 (Saturday) Time & Place, PowerSlut, The Daylilies, Lonely Leesa & The Lost Cowboys at The Jungle - Music starts at 8PM
August 31 (Saturday) Fk the Str8 Parade w/ When Particles Collide, Salem Wolves, Big Nothing at OBrien's
September 1 (Sunday) A Bunch of Jerks, Crunchtime, Zulu Lulu, The Black Souls - 3-7PM matinee at the Midway
September 2 (Monday) Great Scott's annual Labor Day BBQ! Beer, food, friends and ROCK 'N' ROLL! Grilling starts at 3pm! The music kicks off at 8:30pm with DNZL , Skytigers, Brix'n Mortar and Motel Black! Hey also - Brix'n Mortar will have copies of their long awaited EP "Poison Words" available!
September 3 (Tuesday) Rock and Roll Trivia with Erin and Brett - at City Winery 7:30-10:30 FB page
September 4 (Wednesday) Zip Tie Handcuffs, Birdgangs, The Dirty Pennies at O'Brien's
September 5 (Thursday) The Vibrators are at O'Brien's with Battle March, Sticker Shock, Duck And Cover Tix here.
September 6 (Friday) The Kock Ups, Smell The Only Humans The Deep State at O'Brien's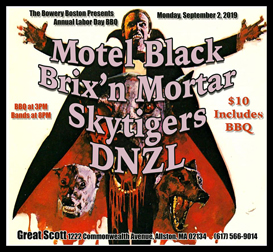 September 6 (Friday) Muck & the Mires, Jittery Jack & Amy Griffin, Bad Larrys at Sally O'Brien's
September 7 (Saturday) Mick Lawless & Reckless Hearts, Tsunami of Sound, Gene Dante & Future Starlets at The Square Root Roslindale.
September 7 (Saturday) Buddy Hally Birthday Bash - Performing two sets of Buddy Holly's music: Evan Shore (Muck and the Mires) - guitar, John Sheeran (Township, Firekinf) - bass, Scott Pittman (Sugarblood Jinx, The Shods…) -drums, and guests Kevin Patey (Jittery Jack), Terry O'Malley (Stop Calling Me Frank) and more TBA! 10PM at The Plough.
September 8 (Sunday) Somerville Rock And Roll Yard Sale - Union Square - 11 AM – 5 PM FB page for more info
September 8 (Sunday) Private Instigators, Color Killer, Jonee Earthquake Band, The Degenerates of Punk 3-7PM show at The Midway
September 8 (Sunday) Vinnie Earnshaw Memorial featuring Greg Allen's Fringe Religion, Heidi Nirk Band, Neal Vitullo and the Vipers, Bob Angell, All Star Jam featuring Duke Robillard, Tim Taylor, BickerSins at The Met in Pawtucket RI. FB Page for info etc
September 9 (Monday) The Subhumans w/ FEA and Savageheads at Once Ballroom
September 12 (Thursday) Fireking, Hi-End, Radium Girls at The Jungle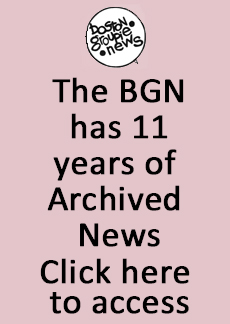 September 13 (Friday) Screw Cart, Doug MacDonald Band, State of the Union at The Jungle
September 14 (Saturday) The Cotones, Kid Gulliver, Why Try?, Mosaic Mirrors at The Jungle
September 14 (Saturday) Punks for Pets!! with Stubborn Hearts, The Essays, Mike Donovan, Sex Coffee, Artist Jackie featuring BeatCo.ViaMental, Panzerchocolate, The Hangovers at The News Cafe in Providence RI FB page
September 19 (Thursday) Baabes, Fur Purse, North By North (Chicago), Sadie Vada at O'Brien's
September 19 (Thursday) Some Kind Of Nightmare with Skytigers, The Natty D's, DNZL at Opus in Salem
September 20 (Friday) Priors, Black Beach, Far Corners, Andy California at the Midway
September 21 (Saturday) Lyres and Glider at Once (TIX)
September 26 (Thursday) Ritualists (NYC), GLiDER, Sara & the Scaliwags, Lily Black at O'Brien's
September 26 (Thursday) The Runouts, Thee Fightin Fish, Muck and the Mires, Seawolf at The Jungle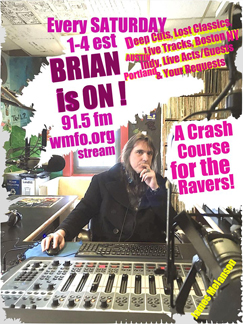 September 26 (Thursday) Mick Lawless & Reckless Hearts,Tsunami of Sound, Gene Dante & Future Starlets at The Square Root.
September 28 & 29 (Sat & Sun) The Boston Local Music Fest 10AM-6PM both days at Government Center. Check website for updated listings. They say: "There will be a variety of musical genres represented, as well as artists and artisans, food trucks, a beer garden, and a community of people supporting, experiencing, and celebrating our local music culture." We'll see.
October 1 (Tuesday) Agnostic Front w/Prong at Brighton Music Hall
October 4 (Friday) Cold Expectations, M.O.T.O., Little Billy Lost at The Jungle
October 5 (Saturday) Mudhoney, Pissed Jeans at Brighton Music Hall 6PM doors.
October 6 (Sunday) The Sinister Six, Martin / Morell / Fredette and TRiPLE THiCK - 3-7PM show at The Midway
October 10 (Thursday) Kid Gulliver, State of the Union and The Chelsea Curve at The Jungle
October 11 (Friday) Sister Suzie (from the UK) Jittery Jack & Amy Griffin at O'Brien's
October 12 (Saturday) Lyres, Tiger Bomb, Glider at Sun Tiki Studios 375 Forest Avenue, Portland, Maine 04101 FB page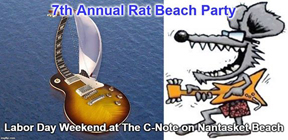 October 19 (Saturday) A Crash Course for the Ravers has Richard Mirsky - 1-4PM WMFO 91.5 FM

October 19 (Saturday) Avenir (French punk rock) at the News Cafe in Provi RI - check out their bandcamp page ..and here's the FB page for the show & tix etc!!!

October 19 (Saturday) Cactus Attack, Black Leather Lagoon, Tarantula Bros, Nick the Barbarian at Opus in salem

October 20 (Sunday) Stiff Little Fingers, The Avengers at Brighton Music Hall doors 7PM

October 20 (Sunday) The Vivian Girls are at Once

October 23 (Wednesday) Flipper with David Yow (Jesus Lizard) "40th Anniversary Show" at The MIddle East Down

October 23 (Wednesday) 999, The Clap, Vixen 77 at The Fire Philly PA FB Page

October 25 (Friday) Flamin' Groovies, Richard Lloyd Group, Tiger Bomb at ONCE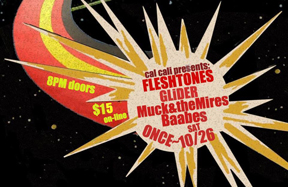 October 25 (Friday) 999, The Clap, the Parasitix, The Transmission Now at the Catasauqua American Legion 215 PA FB page
October 26 (Saturday) The Fleshtones, GLiDER, Muck & the Mires at Once Ballroom
October 26 (Saturday) 999, The Clap, The Bobby Lees, Blank Spots at Coney Island Baby in NYC FB page
October 29 (Tuesday) 999 & The Clap at Randy Now's Man Cave 134 Farnsworth Ave, Bordentown, New Jersey 08505 FB page
November 8 (Friday) Muck & The Mires, The Gotham Rockets, Tiger Bomb, Gene Dante at Alchemy in Providence RI FB page.
November 19 (Saturday) The Von Traps, Salem Wolves, blindspot, Jakals at Opus in Salem
November 21 (Thursday) Robert Gordon with special guest Chris Spedding at Once
December 21 (Saturday) MOTO, The Thigh Scrapers, The Thirsty Pirates (NYC), The Montgomerys at The Midway for a Matinee Show 3-7:30PM
January 10 (Friday) The Mercy Case, Bystander, blindspot, Foxes at Koto Salem
March 28 (Saturday)The Zulus at The Paradise
CONTACT US AT....misslynbgn@yahoo.com Send us your gig listings, your news and anything else ya got!! You want your CD reviewed?? Contact us for that too.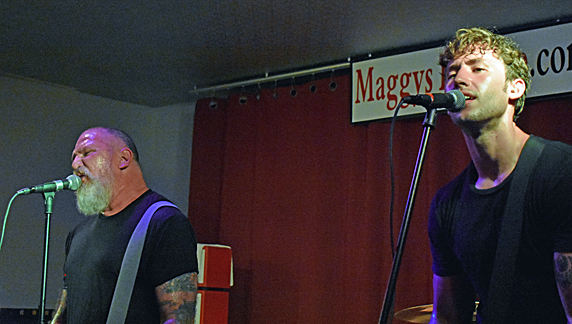 CJ Ramone
Photo: Blowfish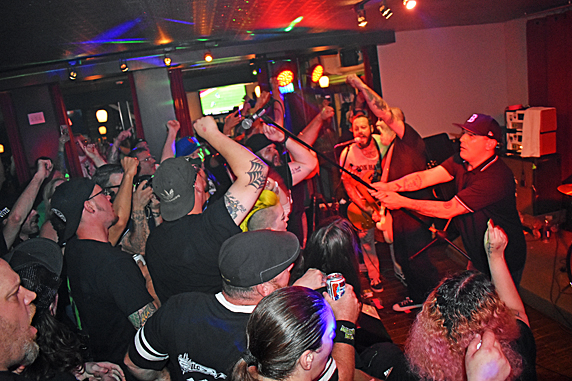 CJ Ramone
Photo: Blowfish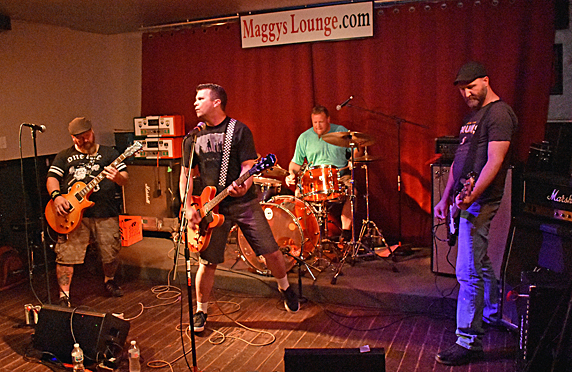 C.O.B.
Photo: Blowfish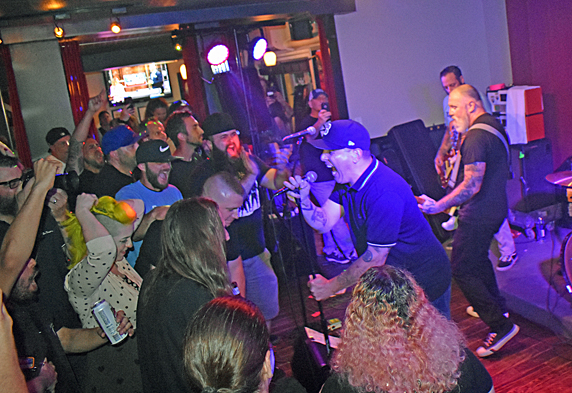 CJ Ramone
Photo: Blowfish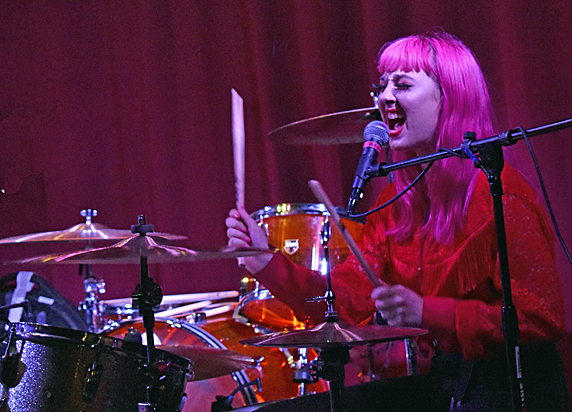 Dog Party
Photo: Blowfish

Baabes
Photo: Blowfish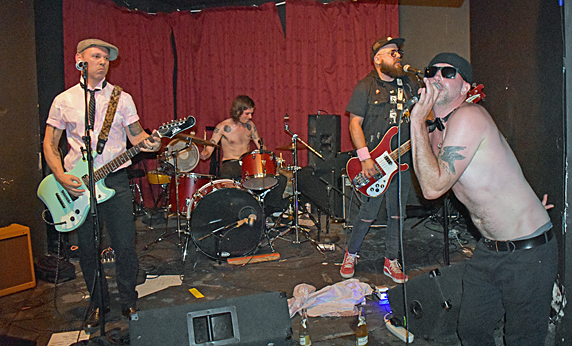 Baabes
Photo: Blowfish
Skybar and Joanie
Photo: Blowfish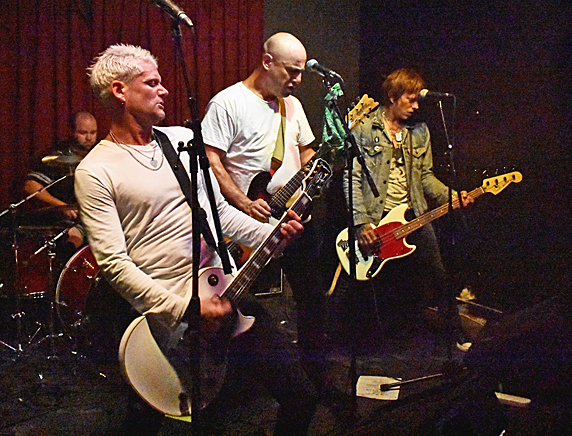 Von Traps
Photo: Blowfish