The BGN News Archive
August 27, 2018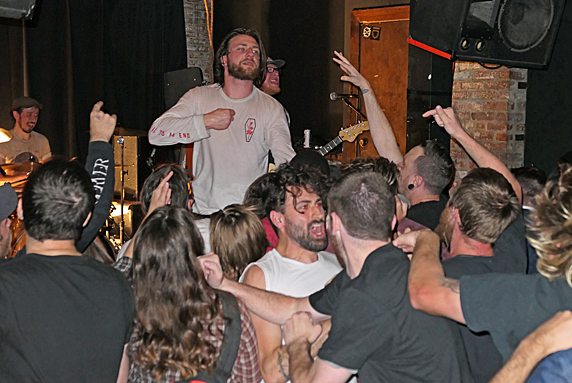 Actor|Observer
Photo:Blowfish
---
We like to inform you of a variety of local bands, but we also like to see our favorites, so we indulged ourselves by going to the Actor|Observer show at Great Scotts. There were two new bands for us to check out.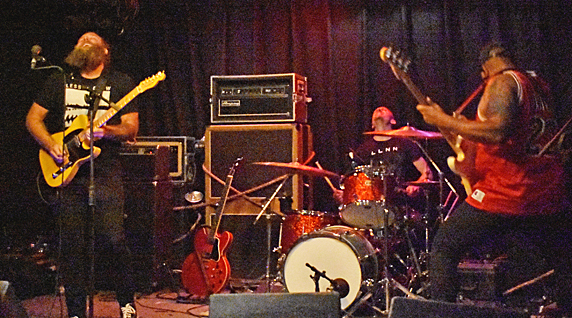 Long Time
Photo:Blowfish
First up was Long Time; they're a local band. They had a new sound but old influences. We thought we could detect blues, soul and metal in their loud attack. The most successful tune to us was one that locked into a short bass groove which did not change for the whole song and made you move in sync. We were a happy prisoner of that groove till it ended.
They have their own voice and they captured it very well on their recordings. We like the song "The River", which has a haunting quality to it, the best. Check it out on Bandcamp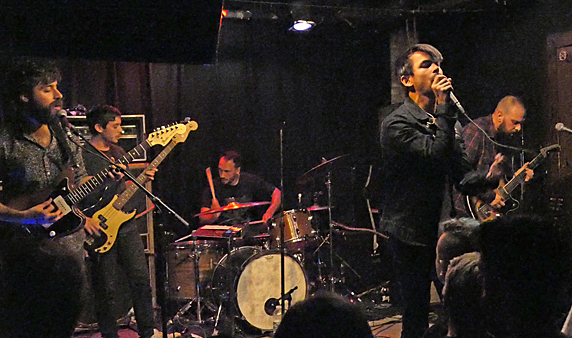 Gatherers
Photo:Blowfish
The Gatherers, from New Jersey, are close friends with Actor|Observer; they're also very close musically. They obviously have all the same influences and inclinations. The lead singer was a focus as he emoted. He was an appealing front person. The videos on their website successfully transmit what they do on stage.
The club was about three fourths full during the night and when Actor|Observer took the stage everyone came forward to the stage. These were obvious fans and some were rabid fans which came out as the set progressed. It's great to see a local band get a good fan base. That's been missing, at least for bands we follow.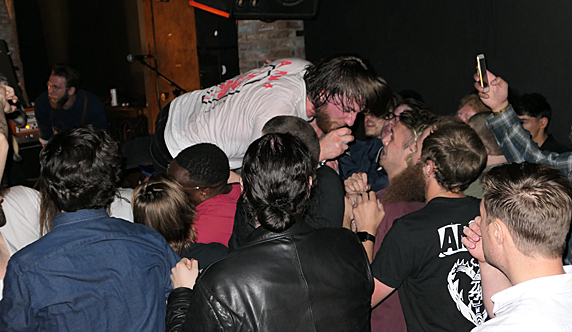 Actor|Observer
Photo:Blowfish
This was Actor|Observer's CD release party too and the band played the CD in order as a set. They've changed a guitarist in the last year so their sound is slightly different. The sound at Great Scott's (for the whole evening) was less deafening than usual which we liked.
It took no time at all for the band to suck us into their world of emotional upheaval. Greg, on vocals, digs deep and fuels his performance with high emotions. Greg spent a lot of attention on the audience. He sings right to people if he can, often jumping off the stage into the crowd and yelling in people's faces, "I'm looking for you… I'm looking for you". Try to remain remote or detached when someone is doing that to you. The band is pounding it out most of the time. There are moments where it gets quiet with textured guitar work but you knew as it was happening that it was just the eye of the hurricane and the roar would come back soon enough.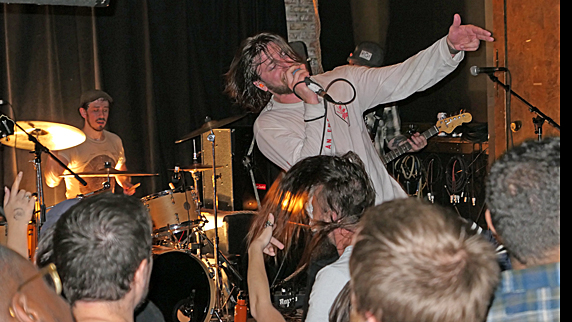 Actor|Observer
Photo:Blowfish
Greg has often hinted about his battle with depression. This show he gave a bigger glimpse into his experience. Many people are dealing with this or people they know are dealing with it and it is very valuable to get someone to talk about it on stage. It will promote understanding and help remove the stigma. This is much needed now.
This personal struggle was in the music and gave it much of its power. The audience got more and more frenzied as the set went on. When it ended they demanded an encore and they got it.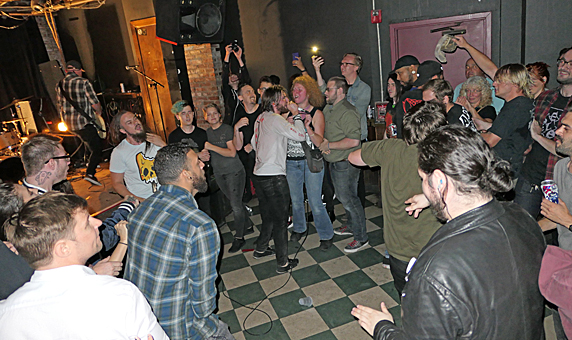 Actor|Observer
Photo:Blowfish
The band did two more songs and things got even crazier. There wasn't as much moshing as just jumping around releasing pent up excitement. They ended up giving Greg some crowd surfing and when the last note was sounded they lifted the guitarist up too.
Like every other show by A|O we leave feeling drained from the demands of the music. We still think...and are hoping...they should get some more attention and a higher profile on the scene.
Saturday we decided to do that early day thing and hit the Midway 4pm show. It was an interesting four band line up.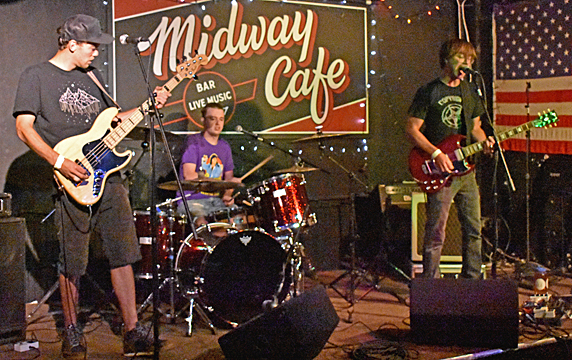 Grand
Photo:Blowfish
The first band, brought to the bill by Silver Screams, was Grand. They are from northern Vermont. They gave us one of those moments we crave: discovering a new band we love. They played an irresistible garage pop rock. They reminded us of a lot of seventies power pop groups. They even brought the Rubinoos to mind but they're not as refined. Grand have that garage rock base. Talking to Aaron later he check marked Big Star and Cheap Trick.
The first song got our attention, the second did the same and by the third we were won over completely. The third song was "Good Times" and is on their Bandcamp page.
The songs stayed away from obvious progressions, often by throwing in an outlier chord that helped give the melody its catchy twist. It was often breezy and fun songs but they threw in a song on suicide called "I Can't Feel Anything" that was serious and hard hitting. The beginning had some soft chords as the vocals were sung away from the microphone, giving the idea of isolation before the song crashed in. That was a creative change up. We wished they were a local band so we could catch them again soon!! But we'll keep an eye out for them.
The Rockin Bob Punk Band was originally scheduled but had to back out. Bob Cenci did show up to give support to the day anyway.
EVERT
Photo:Blowfish
To replace them EVERT stepped in. This was a chance to finally see scenester Joe Packard do his thing. Drumming in the group was Matt Burns and on lead guitar and vocals was Jim Alger.
The music drew from the early seventies. They brought Grand Funk and Bloodrock to mind. It's been a long time since we thought of those bands. They are so seventies that when they sang about war we figured it was the Vietnam war.
We've seen Matt in so many bands and know he can handle anything from punk to soul. He seemed to be at home with the style. He complained of a stiff arm but he was all over the drum set in every song. His playing actually was able to accommodate Joe Packard's bass which is a miracle because Joe's playing was astonishing.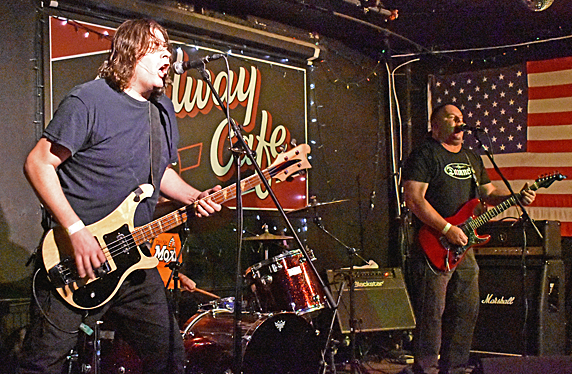 EVERT
Photo:Blowfish
We've seen busy bass players (like Carl Biancucci) but nothing compares to Joe. He gave a non-stop machine gun barrage of notes. It was so unrelenting that it became the point. He used a pick until he wanted to add even more notes and then played with multi fingers. He's like the Alvin Lee of bass players!! He had a nice round tone and he played smoothly which made it very palatable. This guy must do a lot of woodshedding to be able to play like that! He's a phenom!!!
The songs were all in that Grand Funk mode except for two that had a country influence. Matt said later they do that to show they have other things that they can do and it did prove that. With the well written songs and singing it was a very enjoyable and intense set.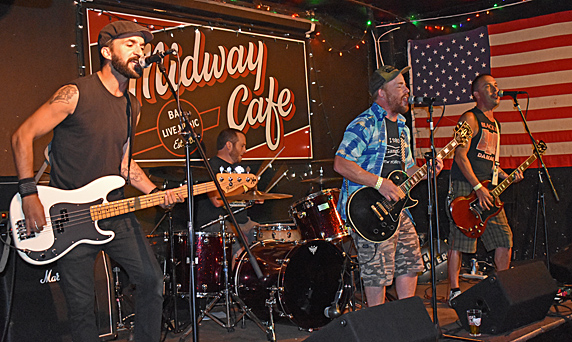 Black Cheers
Photo:Blowfish
The Black Cheers have Chris Brat from Duck and Cover on guitar and Chris brings some of that Duck & Cover feeling with him. The group's music however is simpler. They hit it hard and fast, often not stopping between songs. And if they do stop it's a few sharp and funny comments by lead man Dan. There were a few interchanges between him and Joe Packard that kept things lively. It's unabashed punk which we can't seem to get enough of these days. It's almost a relief to get a solid hour set like this.
The drummer had a snare sound for the ages. It cut through everything and led the way. They translate well in the studio. It's all on their Bandcamp page.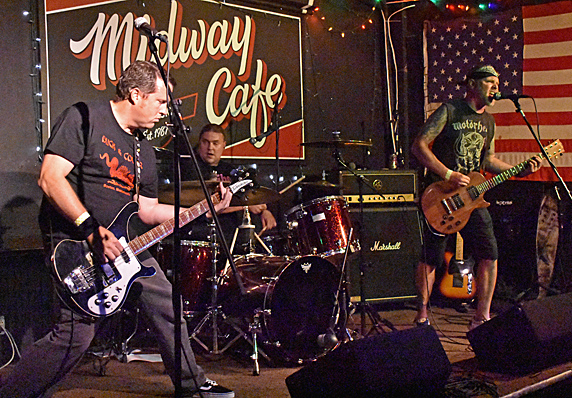 Silver Screams
Photo:Blowfish
It was left to Silver Screams to top off the show. What they brought to the table was intensity. They are deadly serious and all the playing reflects that. Niff mostly screamed the vocals. It seemed like he was trying to get as much passion into them as possible. He was unremittent. He never gave you a second to rest from the urgency of the lyrics. The music behind all that was an angry roar. Their song "The Evidence" seemed to mirror the current political situation even though it was written about a previous administration.
Silver Screams have doubled in power since we first saw them at Great Scotts in 2016. They have had some high profile shows lately too. They also just released a three song EP. We expect some more success from them upcoming.
More band photos below the show listings
---
And in other news ....
This week we found out that the Mickey Bliss and his Club Bohemia are being forced out of the Cantab. The Cantab itself is ongoing; it's just the downstairs Club Bohemia that will close. There is an online petition to keep the Club Boho going. GO HERE TO SIGN IT!!! There they state: "Mickey Bliss, a staunch supporter of the local arts, is being pushed out by new management. I want to repay Mickey for all the years he's supported Boston music by talking up for him."
Before its home at The Cantab, Club Bohemia was housed at the Kirkland Café for 14 years.We hope Mickey will find another club...IF he wants to. We will be watching this situation. Right now the final day will be Saturday September 1. We have been on the Club Boho mailing list for many many years and received a letter annoucing the close. We share that with you here.
Since Springa was in town for the C Note show he went on Bay State Rock with Carmelita on Sunday. For a guy based in Chicago these days he knows more about what going on in Boston than most locals. Like this new museum that is going to be in a stairwell in the Middle East? He says it going to be all about Tang! Records. Hear him talking about it here…..
Springa on Bay State Rock
And remember it's Bay State Rock on Sunday nights from 11pm to 1am on WAAF 107.3 FM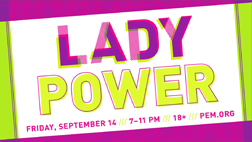 Petty Morals have a cool show coming up at the Peabody Essex Museum of all places onSept 14. "Inspired by the empowering stories featured in 'Empresses of China's Forbidden City', we are throwing an after-hours party for all those who support, love and self-identify as women! Jam out to music by the Petty Morals, bust out your best moves during our Lady Power Dance Hour with DJ Andrea Stamas, and check out our women-only rap slam hosted by Oompa, a nationally known black, queer poet and rapper." Here's the FB page . We love it when the rock gets into fine art museums. The PEM is FREE to Salem residents and college students with an ID.
Mikke Worm continues his South Shore booking with a show in Kingston at the Pinz on Sept. 21. Pinz looks like an amusement center with a bar area. On the bill is Crimespree, Worm, Straight Eights and The Woods. FB page
Nat Freedburg has been working on putting together a Bandcamp page with music from every band he's been in. It's up and running now.
The 6th annual Boston Fuzzstival is taking place from Sept 27-29 at venues in Cambridge and Somerville. Fuzzstival is a celebration of local and regional music. This year's Fuzzstival lineup includes Lina Tullgren, The Monsieurs, Rick from Pile, Oompa, Bong Wish, Carinae, Lady Pills and so many more! The ONCE Somerville and Lilypad lineups have been announce with more to come! Follow Illegally Blind on Facebook for the latest info and your first chance to buy tickets.
Hassle Fest 10 / Boston's Underground Music & Art Festival Nov 9 and 10 All ages is music from the fringes. You can catch people doing acts that defy convention and that would be the point. This year the venues are Brighton Music Hall (10th ONLY), Lilypad, Studio 550, Green Street Studios, Hardcore Stadium & more TBA.The Gories are the name group that is headlining but the groups that sticks out to us areMinibeast, we love those guys, and Andy California who fits this fest like a glove. There's a ton of bands- find allt he info here: HassleFest
---
Here's some good shows coming up this week.....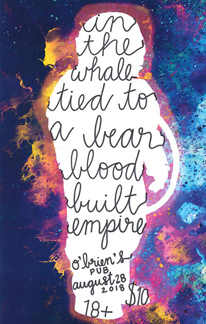 August 28 (Tuesday) In The Whale, Tied To A Bear, Blood Built Empire at O'Brien's Pub
August 29 (Wednesday) FAVL (from Italy), Brix N' Mortar, The Martians, Union Boys at Opus in Salem
August 30th to September 2nd 6th Annual Rat Beach Party The C-Note on Nantasket Beach! More info to come later!!
August 31 (Friday) Battery Bridge, Elle Zee, Corrola DeVille, Screw Cart and Fat Randy at Club Bohemia
August 31 (Friday) Petty Morals & When Particles Collide at The Plough
August 31 (Friday) MATB, After The Blackout, Time Out Timmy, Color Killer, Cook Bag at Beatnik's in Worcester
September 1 (Saturday) Club Boho's LAST show!!! Featuring Mad Painter and Bad Angle.
September 1 (Saturday) Keytar Bear (all healed up from his motocycle accident) with Tsunami of Sound, A Bunch of Jerks and Last Ones at Sally O'Brien's
September 2 (Sunday) Banshee, Funeral Cone, Feedbag, Time Out Timmy, Sewer Buddies day show 4PM- at The Midway
September 2 (Sunday) Ajda the Turkish Queen Band and American Echoes at Atwood's -10Pm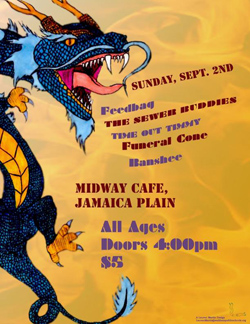 September 2 (Sunday) Beware the Dangers of Ghost Scorpion!, Le Yikes Surf Club, Little Troublemakers, Black Beach at O'Brien's
And further out we have...
September 4 (Tuesday) Evil Engines, Gasko, State Of The Union at O'Brien's
September 4 (Tuesday) The False Pretenses - A Tribute to The Pretenders (on Chrissie Hynde's Birthday) at Plough & Stars, Cambridge. Feathuring: Andrea Gillis, Chris Cote, Melissa Gibbs, Charles Hansen, John Sheeran, Jim Janota. 9PM start
September 8 (Saturday) Color Killer will be on A Crash Course for the Ravers WMFO 91.5 1-4PM FB page
September 8 (Saturday) Mobina Galore, New Warden, Stray Bullets, Lucky United, MOTO at The Midway - 4-8PM early show
September 8 (Saturday) Richard Mirsky's CD Release Party at the Midway (night show)
September 8 (Saturday) The Queers on a boat!! doing the Rock On! Concert Cruise FB page for tix etc
September 8 (Saturday) Muck and The Mires debut music from their new release Muckus Maximus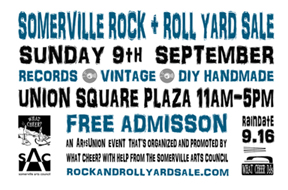 September 9 (Sunday) Somerville Rock + Roll Yard Sale 11AM-5PM Union Square Somerville. Check out their website for vendors and musicians.
September 9 (Sunday) The Queers, The Prozacs, CityState, Color Killer, Wretched Hive at the Waterfront Tavern Holyoke MA FB page doors at 7Pm
September 9 (Sunday) Punks For Pets 2018 w Special Guest Mobina Galore at The News Cafe Pawtucket RI FB page
September 10 (Monday) Aneurysm, Tongue Party, Knock Over City, Forktie at O'Brien's
September 11 (Tuesday) Killing Joke on their 40th Anniversary Tour at the Paradise FB page
September 11 (Tuesday) Cheetah Chrome's new "Dead Boys", The Ghost Wolves, Midnight Creeps, The Worried at Alchemy in Provi RI. The Midnight Creeps!!! so glad they are back!!!
September 12 (Wednesday) Cheetah Chrome's new "Dead Boys", The Ghost Wolves - added to the bill- The Nervous Eaters and the reformed Red Invasion!! at Sonia. This is one of only two shows Red Invasion will be doing. FB page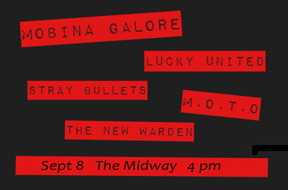 September 12 (Wednesday) Mongorellis, Order 66, Circus Battalion @ PA's Lounge
September 13 (Thursday) MC50 presents Kick Out The Jams - The 50th Anniversary Tour - whoa!! This is Wayne Kramer celebrating the 50th Anniversary of the MC5...with special guests!! At the Paradise. FB page
September 13 (Thursday) Carinae, Stuyedeyed, Zip-Tie Handcuffs at O'Brien's
September 13 (Thursday) Randy Black & The Heathcroppers and The Emily Grogan band are at Tavern at the End of the World
September 13 (Thursday) Fall-Fest 5 Day 1: featuring The Avengers! also on the bill - Silver Screams, Boot Rot, City Problems and a bunch more bands. It's at Alchemy. Music starts at 8PM Here's the FB page
September 13 (Thursday) Hudson Falcons, Genuine Rust, Sonic Libido and more TBA at This is an ALL AGES Matinee! at Thirsty First: Tavern & Grill, Lowell.
September 14 (Friday) Illegally Blind presents: Way Out, Russian Baths, Black Beach, House of Harm at O'Brien's
September 14 (Friday) Ten Dollar Mistake, Cold Expectations, The Melatonins at the Tavern at the End of the World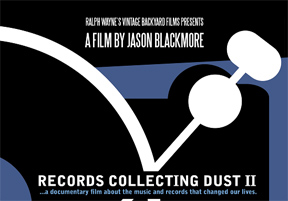 September 14 (Friday) Records Collecting Dust II Film Premiere at Regent Theatre in Arlington: it "focuses on the East Coast cities of Boston, New York and Washington DC, and includes in depth interviews with twenty eight highly influential people from the 1980's hardcore punk rock music scene." Including- Bob Cenci (jerry's kids) and John Sox (The FU's) as well as Ian MacKaye of Minor Threat/Fugazi, John Joseph of Cro-Mags, Dave Smalley of DYS/Dag Nasty, Amy Pickering of Dischord Records, John Sox of FU's, Walter Schreifels of Gorilla Biscuits/Quicksand, Roger Miret of Agnostic Front and Clif Croce of The Freeze." FB page
September 15 (Saturday) State of the Union will be on Brian Young's A Crash Course for the Ravers on WMFO 91.5 1-4PM
September 15 (Saturday) The Hideout, In The Meantime, DNZL at O'Brien's
September 15 (Saturday) Stars Like Ours, Sidewalk Driver, Gene Dante & TFS at KOTO Salem.
September 16 (Sunday) Black Market Flea by Boston Hassle & Ignore Rock n Roll Heroes - we went in June and it is awesome!!Lots of great vendors. Check it out folks!! 12-6PM FB page for info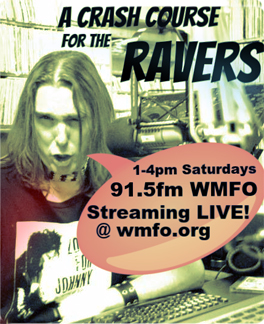 September 16 (Sunday) LOCAL Focus: a celebration and sale of boston rock photography And Bob Colby's Goodbye Party and Rock Extravaganza, 20+ of Boston's music photographers, spanning four decades of Boston music photography, will each display two prints in the Ballroom at ONCE. 2pm - 10pm FB event page
September 18 (Tuesday) ALL AGES MATINEE- 1-6PM : Hudson Falcons, Genuine Rust, Sonic Libido, Losers Circle at the Thirsty First Tavern in Lowell.
September 20 (Thursday) Richie Parsons plays before Queeraoke - that's 8-9:30 - at the Midway
September 21 (Friday) Thalia Zedek Band album release party with special guests Sleepyhead at The Midway
September 21 (Friday) Punk Night with Crimespree, The Straight Eights, Worm, The Woods at Pinz - Kingston FB page for info and direction
September 22 (Saturday) The Knock Ups, Titans of Industry, Sweetcreem, MIDI Myers at The Midway
September 22 (Saturday) The Dogmatics, The Dents, HEAP at Cafe Nine in New Haven CT
September 23 (Sunday) The McGunks, Quiggs, Port City Saints, The Martians do a Sunday day show at the Midway 4PM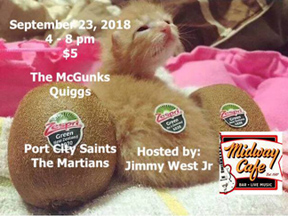 September 23 (Sunday) FEAR Plus Special Guests at the Middle East Down- Tix are $25...but maybe you'll want to shell out $125 for a meet and greet and early entry.
September 28 (Friday) Thee Fightin' Fish, Graneros, Jakals at Opus in Salem
September 28 (Friday) State of the Union's CD release party at the Midway with The Gala, Gene Dante and The Hi-End. We heard some of that material and it is awesome!!! FB event page
September 28 (Friday) Have Nots, Lenny Lashley's Gang of One, Cuidado, Blood Stained Brindle at The Middle East Up
September 28 (Friday) Stop Calling Me Frank, Soraia, Hambone Skinny & The Connection at Sally O'Brien's
September 28 (Friday) When Particles Collilde, Dirty Dottys, Bloom at O'Brien's
September 28 (Friday) Shiny Beasts, Tiger Bomb at the Plough
September 29 (Saturday) Kermit's Finger, New Frustrations, More Beer Please, Instamatics 4-8PM At the Midway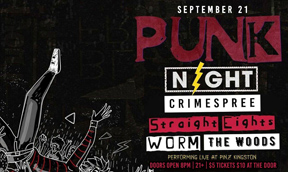 October 1 (Monday) Major Stars *tour kickoff* Chris Brokaw Rock Band & Bong Wish at Charlie's Kitchen
October 5 (Friday) Kid Gulliver, The Hi-End, The Stigmatics at The Jeanie Johnston Pub in JP
October 8 (Monday) Loser's Circle, Coffin Salesman, Voice of Addiction, Cook Bag at Charlie's Kitchen
October 12 (Friday) Salem Horror Fest After Party with Diablogato, Gray Bouchard and the Dedications and Petty Morals at Opus in Salem
October 14 (Sunday) Punkcake's Halloween Market with lots of cool vendors and music by The Evil Streaks, The Demon Seeds, Coffin Salesman at Ralph's Diner 12-5PM FB page for more info
October 14 (Sunday) Jagger Holly, MATB, The Prozacs, Mongorellis, Color Killer at Beatnik's in Worcester.
October 15 (Monday) Jagger Holly, Mongorellis, The Prozacs, Jimmy Jacked, Color Killer at Opus Salem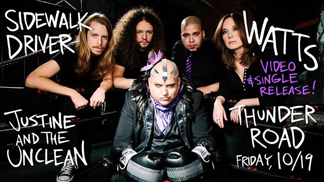 October 15 (Monday)- October 18- Thursday Jonathan Richman at the Middle East Up.
October 17 (Wednesday) The Damned are back and at The Paradise.
October 18 (Thursday) The Proletariat, Savageheads, Silver Screams at Sonia
October 18 (Thursday) Sidewalk Driver, Watts, Justine and the Unclean at Thunder Road
October 20 (Saturday) Nervous Eaters, Indonesian Junk, Duck & Cover at the Middle East Up
October 20 (Saturday) Stop Calling Me Frank, Crunchtime, The Jiblantos and The Black Souls at The Midway for a 4PM matinee.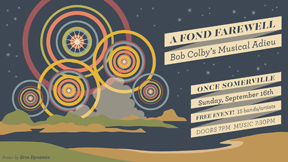 October 27 (Saturday) Lyres, GLiDER, the modifierS at The Middle East Up- Early show doors at 6:30PM
October 27 (Saturday) The Descendents w/ Teenage Bottlerocket at The Palladium in Worcester FB page for tix etc
November 2 (Friday) Roky Erikson at Once. Tix here.
November 17 (Saturday) Post Punk 1977-87 Cover Night at Sally O'Brien's - 3 super groups will be covering songs from 1977-87. (punk, new wave, synth pop etc)
The groups are: Chuck Ferreira, Josh Pickering & friends, Duncan Wilder Johnson & friends, and Anthony Kaczynski & friends. FB event page
December 1 (Saturday) the second and final Red Invasion show - with Funeral Cone and Brix N' Mortar and one more TBA. @ The Middle East Upstairs
CONTACT US AT....misslynbgn@yahoo.com Send us your gig listings, your news and anything else ya got!! You want your CD reviewed?? Contact us for that too.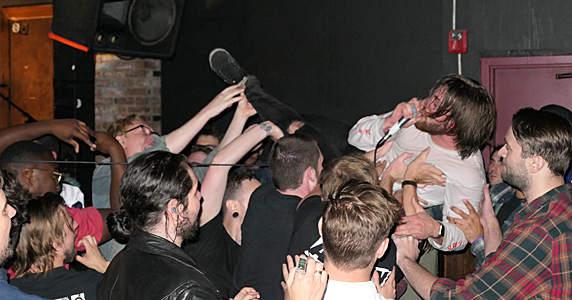 Actor|Observer
Photo:Blowfish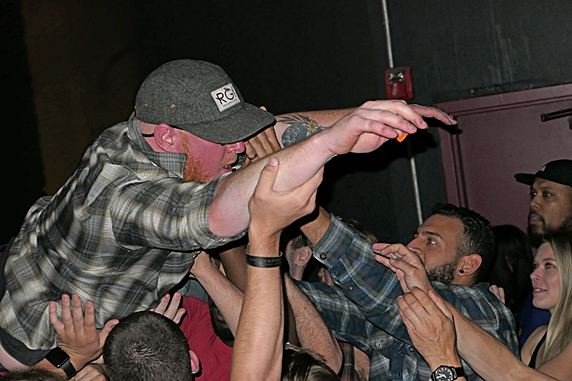 Actor|Observer
Photo:Blowfish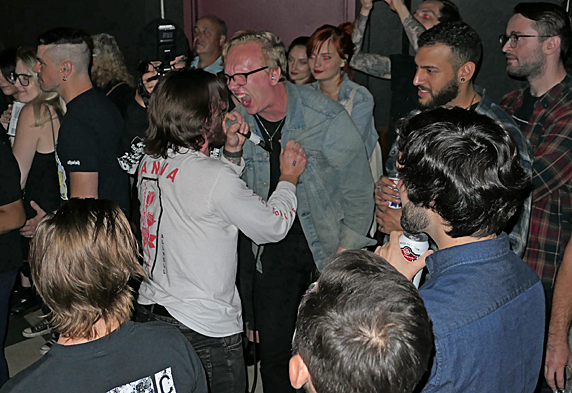 Actor|Observer
Photo: Blowfish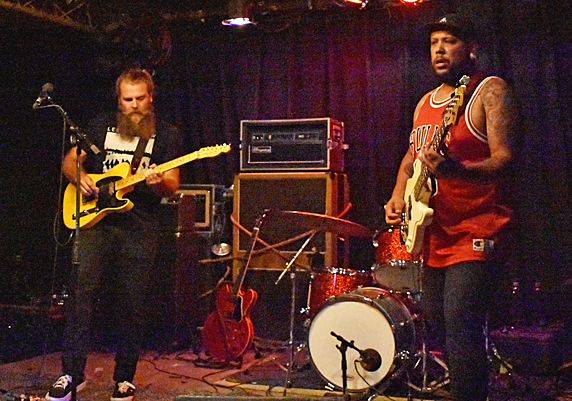 Long Time
Photo:Blowfish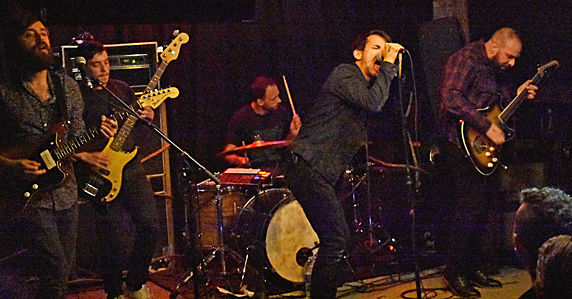 Gatherer
Photo:Blowfish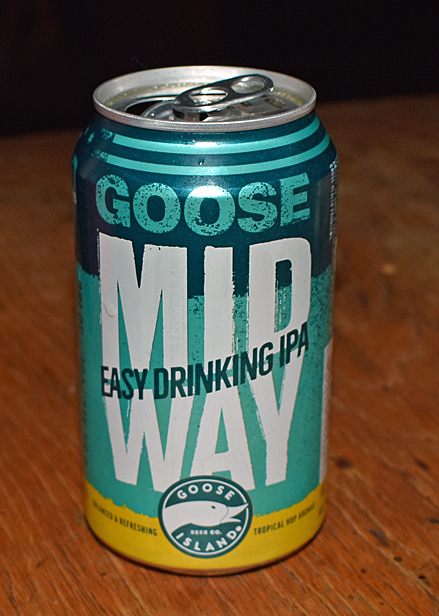 They serve Midway beer at the Midway!
Photo:Blowfish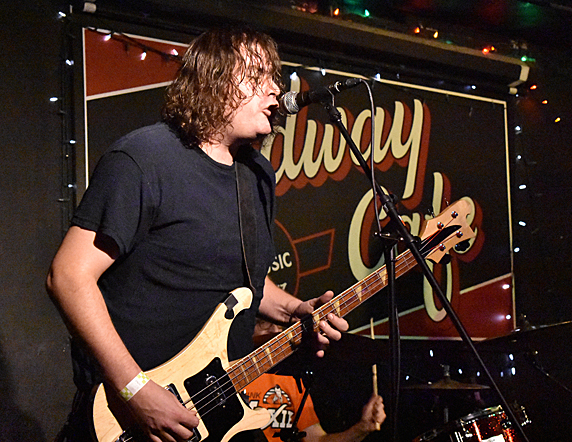 Everet
Photo:Blowfish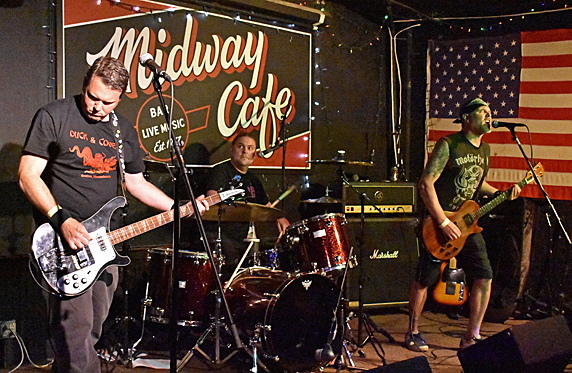 Silver Screams
Photo:Blowfish