The BGN News Archive
September 2, 2019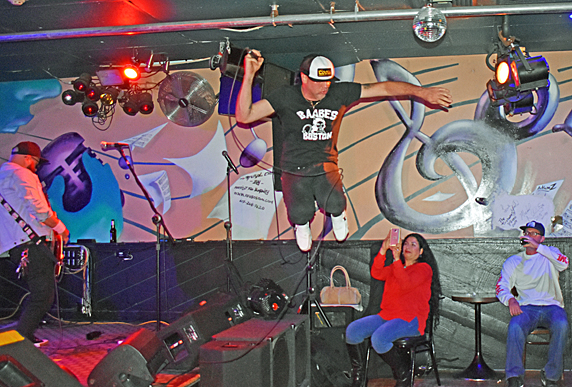 Baabes
Photo: Blowfish
---
The line-up on Thursday at O'Brien's was hard to resist and we didn't. It was Sundrifter, Death Pesos and Zip-Tie Handcuffs. We missed the openers The Jessica Rabbit Syndrome.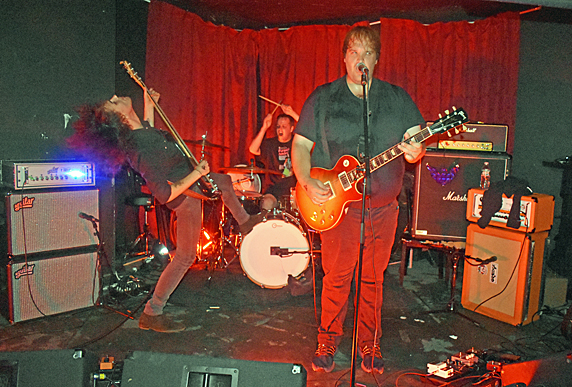 Sundrifter
Photo: Blowfish
For Sundrifter the stage was low lit and drenched in red lights. That was a perfect setting for their haunting dessert rock. We're still not over that first time we saw them in 2017. They play a stoner rock that's familiar, but lead singer Craig sings melodies that are based on Middle Eastern scales. His voice was clear and it soared above the roar below. The melodies didn't resolve in a few bars but weaved their way around for a good length of time. This went through the whole set.
The guitar was often ultra-distorted and provided a buzzing wash as the bass player and drummer provided a defined rhythmic base you could hold on to. The bass player had a five string bass and knew when to play freely or stick to a hypnotic repeating figure.
We wonder what happened when they made that creative leap to get to that sound. We feel like there should be other people out there that are awed by Sundrifter. Carmelita, who knows how to find good music, played a song from them earlier in the week on her Bay State Rock show. More attention is warranted.
Listen to "Lightworker" from their Bandcamp page to hear what they sound like.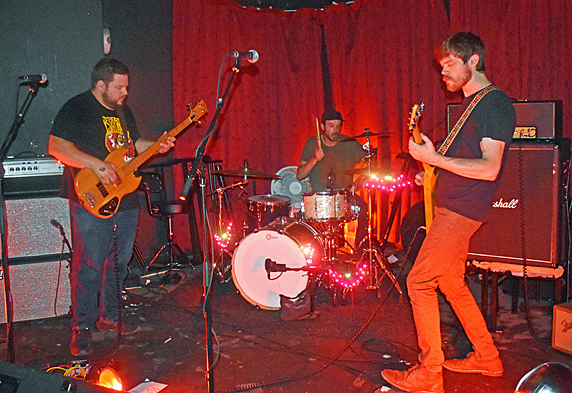 Death Pesos
Photo: Blowfish
Death Pesos also played a version of stoner rock. They double downed on it with some monster riffs, and those riffs are fast and snappy and hard to resist. An example of this was their song "Madam Sorceress" The overall sound reminded us of Blue Cheer and other heavy duty groups of the 70's era. Another common thing they had with Sundrifter is the notable vocals. Larry has a more traditional voice but it's clear and in a higher register than one usually hears in hard rock. You could even hear the words clearly through the din.
They began the set with "Couch Glue" which seems, ironically, to criticize the stoner lifestyle. They ended with "The Edge" the song about the 1997 Alex Baldwin movie of the same name.
With the stage still dark with red lights and the club about a hundred sweaty degrees, for some reason, it was only left to Zip-Tie to do their thing.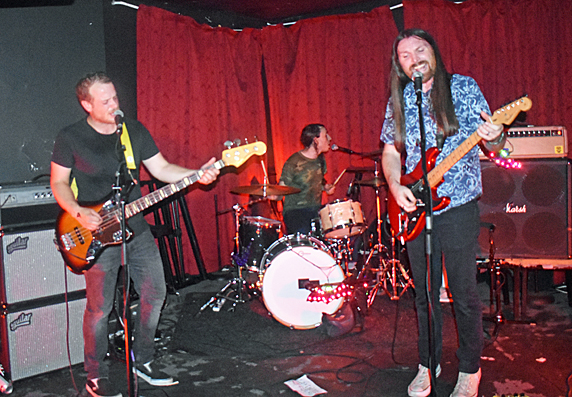 Zip-Tie Handcuffs
Photo: Blowfish
Zip Tie Handcuffs is another group that has fashioned their own unique sound. This was a night for distinctive vocalists and Zip-Tie often had three voices ringing out. Again they tended to be in a higher register.
They do their tricks, like stopping suddenly in the middle of a song for a length of time that seems too long but then back to the song at full volume, or they will reprise the song at the end but in triple time. They seemed to arrange their songs; they play a section differently; the chords would be choppy or voiced to make it distinct. They are a real thinking person's group. They also stood up to comparison, even after two bands playing powerful sets they still shine.
"Restless Brain", one of their new songs off Warm Shadows stands out because it sounds more traditional than the rest. Video of that below.
Saturday it was down to Hull for the 7th Annual Rat Beach Party. It was an all weekend affair with 39 bands, then another 7 on Friday September 6. As far as we know that makes it the biggest roundup of bands in NE this summer.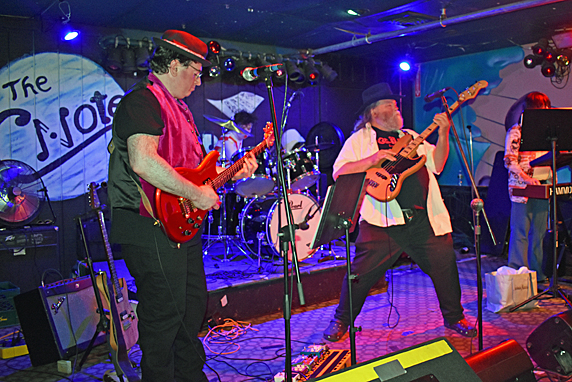 Mad Painter
Photo: Blowfish
We saw six bands starting with Mad Painter. This was one of three bands that has Kenne Highland playing in them. Mad Painter played early 70s arena rock. With its heavy organ sound it seemed a lot like Deep Purple but other groups came to mind too, like Bloodrock and Iron Butterfly. They do it spot on. If they could go back in time to the seventies they would be a big draw at the post Woodstock festivals. Now, they let you wallow in the retro sounds.
Kenne Highland has found another creative outlet on the bass. He plays a lot of notes using his fingers and ads some neck long slides that were perfect for Mad Painter. The drummer, Flynn Young, has a big drum sound. It sounded like he had an array of tom toms but he just had the normal amount, he just had the technique to make it sound like more. When the group played "Soldier Boy" he mimicked some machine gun fire. The organ player had Jon Lord of Deep Purple's tone down pat. It was fun right down to the heavy metal falsetto yelps.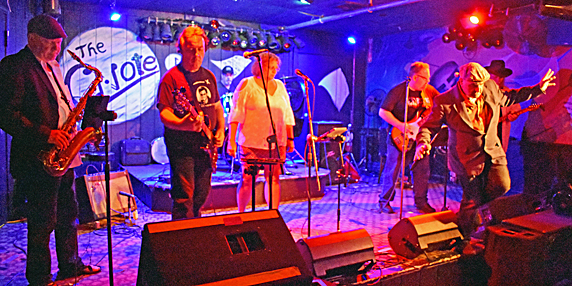 Love and Flame
Photo: Blowfish
The Count Joe Viglione has used the Rat Beach Party to get his band Love and Flame back in action. He's played all seven shows. We love hearing his Velvet Underground covers. This year he did Sweet Jane and White Light, White Heat. In White Light he released some horror screams and then stood stock still under a light as if he was transfixed.
He began the set with his first single from so long ago – "Saltwater Summers". A sweet song with a fifties influence. He let Lady Caroline sing a few songs and then Mike Quirk did another Velvet song, "Foggy Notion". John Keegan added a lot with his sax. At this point it would seem empty without it.
The Rat Beach Party has been all about bands like the Count's who had played the Rat, but things are changing. Michael Weddle has added many young bands and in the future will open up the show to all bands. It makes sense at this point where they have proved they can line up over 40 bands and make it work without a glitch.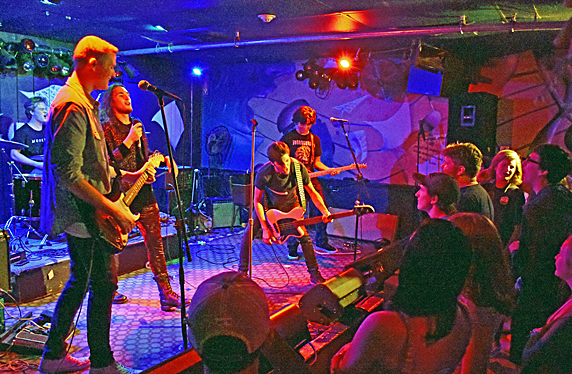 The Fringe
Photo: Blowfish
One of those young bands is The Fringe who were playing the next set. Michael brought them to our attention last year. The Fringe are a high school band from Norwell. They have a lot going on. Even before they started playing a flood of young fans lined the front of the stage and there was real anticipation in the air. The band was on the stage but singer Bobby Curtin waited off stage and made a dramatic entrance. Right there shows you that they are thinking beyond just playing the notes. They are thinking of the show and how to make it memorable. The band seems to have it all; musicianship, stagecraft, songwriting and creativity.
Most of the songs are covers but their originals are just as good ... and better. They also make it a habit of putting in an oldie or two. We've seen them cover "Blueberry Hill" this time they did the Beatles' "I Saw Her Standing There". Later they did My Chemical Romance song "Vampire Money" and in the middle of that inserted "Johnny B. Goode". They have a song where the whole band sits on the floor and the whole audience at the C Note in front of the stage went down to the floor with them. That was a cool moment that showed the dedicated fan base they have.
The Fringe continue to impress. They have some shows coming up on the South Shore that we will post.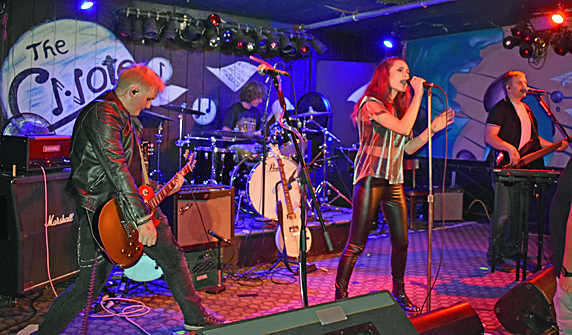 Grenon
Photo: Blowfish
Grenon is another high school band. They managed to win some local battle of the bands and worked their way to Cleveland to the Rock Hall of Fame to become a Youth Band Finalist. They have more of a main stream sound than the bands we cover. That was obviously to their advantage. The lead singer has lots of style and a strong voice. Like The Fringe they worked the stage like pros. You can see their wide appeal.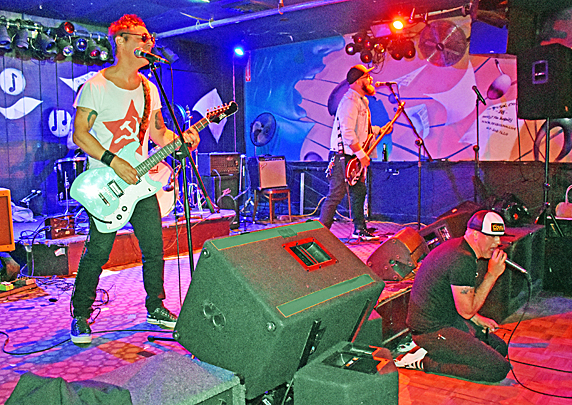 Baabes
Photo: Blowfish
Then it was time to get badass again with Baabes. It's been only a little longer than a year since we saw them debut at the Middle East. Their shows are always a crazy spectacle. At the C Note the audience never got close. That irked lead man Johnny Brainbox who had some funny and acerbic comments about it.
They played their mix of every cheesy garage style from the sixties. The guitar was fuzzed to the max and the riffs bare to the bone. The music may be from the sixties and in truth some of the lyrics but not all of them. There were some pointed barbs that were all from a current outlook. They manipulate the music and its expectations with purpose. That's the point. It pays to hear some of those lyrics.
Then there was the whole persona of Johnny Brainbox. You can tell he's got a dangerous side as he writhes on the floor. He was either trying to keep the worst in or trying to get it out. Either way…you know, watch out. The C Note audience might have been offish but they gain fans every show.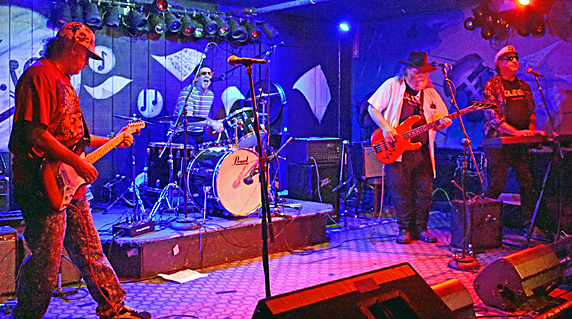 Cal Cali
Photo: Blowfish
Next up was Cal Cali's Glider. Again we had Kenne Highland on bass. It's getting to the point where we recognize his busy playing making a rolling bottom as his style. They played some of the Glider material that has become familiar to us like "Sex Beat", "Out Of Touch" and "Child Abuse" among others. The good news is that the group has been in the studio with Ducky Carlisle and all those songs will finally be in recorded form.
The thing with Cal is that he also does interesting covers. This time he had his keyboard player sing "Psycho" and he put some blood and guts into that vocal. He also gave Kenne a chance to sing one of his hits, "Be More Flamboyant".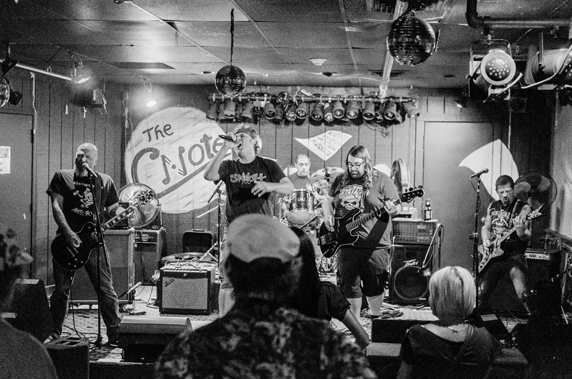 Hardwired
Photo: John Keegan
Picking up where the great Blowie left off John Keegan puts in his two cents: Benevolent dictator Mike Quirk generously cut the set a little short to give late-night locals, HardWired a little more time with the audience. We don't see much of HardWired North of Hull. It's a pity because their snarling mix of metal, punk, and hard rock cut through the fog at the end of a long day. Greg Campia, the singing soundman, leaves his easygoing self at the board and frees his Mr. Hyde doppelganger up to convulse the stage and bark at the moon. The band is tight. The rhythm section unassuming but propulsive. Nabil Ghosn gets the seventh player on the second guitar. Gunslinger Steve Patricelli strangles that Dime V with the best of them.
That was six bands and enough for one day for us. The Rat Beach Party is also a used to raise money for South Shore music programs. Michael Weddle has made this big weekend look easy to do and we know it isn't. We also give him lots of credit for building up this event to include new young bands. Michael is a thinking man. He has a long history on the music scene and in local and national politics. He's a child of the 60s that still making a difference now.
Click Here for more band photos.
---
And in other news.....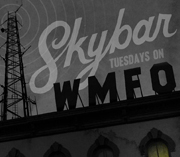 The Runouts who we just saw last week, will be Skybar's quests this Tuesday on his Rising show on WMBR 8 to 9 pm.
Poison Words by Brix'N'Mortar is out on Bandcamp....you'll want to get this!! The tattooed and shirt-eschewing boys of Brix 'n Mortar released their epic debut EP on August 13, 2019. Check it out if you dont have it yet.
We've been foaming at the mouth in anticipation of the new Dogmatics record on Rum Bar. They released their version of "Sumertime" by the Unnatural Axe. Now they have released a second song called "She's the One". It moves like a Buddy Holly song and has a tasty twangy solo.
---
Here's some good shows coming up this week.....

September 3 (Tuesday) Rock and Roll Trivia with Erin and Brett - at City Winery 7:30-10:30 FB page
September 4 (Wednesday) Zip Tie Handcuffs, Birdgangs, The Dirty Pennies at O'Brien's
September 5 (Thursday) The Vibrators are at O'Brien's with Battle March, Sticker Shock, Duck And Cover Tix here.
September 6 (Friday) The Kock Ups, Smell The Only Humans The Deep State at O'Brien's
September 6 (Friday) Muck & the Mires, Jittery Jack & Amy Griffin, Bad Larrys at Sally O'Brien's
September 7 (Saturday) Mick Lawless & Reckless Hearts,Tsunami of Sound, Gene Dante & Future Starlets at The Square Root Roslindale.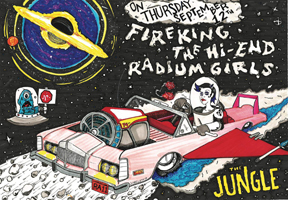 September 7 (Saturday) Buddy Holly Birthday Bash - Performing two sets of Buddy Holly's music: Evan Shore (Muck and the Mires) - guitar, John Sheeran (Township, Firekinf) - bass, Scott Pittman (Sugarblood Jinx, The Shods…) -drums, and guests Kevin Patey (Jittery Jack), Terry O'Malley (Stop Calling Me Frank) and more TBA! 10PM at The Plough.
September 8 (Sunday) Somerville Rock And Roll Yard Sale - Union Square - 11 AM – 5 PM FB page for more info
September 8 (Sunday) Private Instigators, Color Killer, Jonee Earthquake Band, The Degenerates of Punk 3-7PM show at The Midway
September 8 (Sunday) Vinnie Earnshaw Memorial featuring Greg Allen's Fringe Religion, Heidi Nirk Band, Neal Vitullo and the Vipers, Bob Angell, All Star Jam featuring Duke Robillard, Tim Taylor, BickerSins at The Met in Pawtucket RI. FB Page for info etc
And further out there is.....
September 9 (Monday) The Subhumans w/ FEA and Savageheads at Once Ballroom
September 12 (Thursday) Fireking, Hi-End, Radium Girls at The Jungle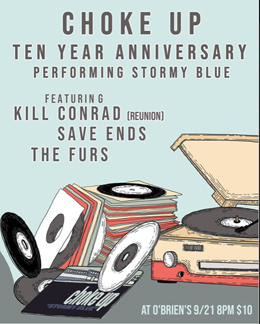 September 13 (Friday) Screw Cart, Doug MacDonald Band, State of the Union at The Jungle
September 14 (Saturday) A Bunch of Jerks, Near North (VT) and Special Surprise Guests!!! at The Square Root
September 14 (Saturday) The Cotones, Kid Gulliver, Why Try?, Mosaic Mirrors at The Jungle
September 14 (Saturday) Punks for Pets!! with Stubborn Hearts, The Essays, Mike Donovan, Sex Coffee, Artist Jackie featuring BeatCo.ViaMental, Panzerchocolate, The Hangovers at The News Cafe in Providence RI FB page
September 16 (Monday) Ralph's Diner and Wormtown Ska Presents: The Toasters, Threat Level Burgundy, Sweet Babylon at Ralph's Diner in Worcester.Tickets.
September 19 (Thursday) Baabes, Fur Purse, North By North (Chicago), Sadie Vada at O'Brien's
September 19 (Thursday) Some Kind Of Nightmare with Skytigers, The Natty D's, DNZL at Opus in Salem
September 20 (Friday) Priors, Black Beach, Far Corners, Andy California at the Midway
September 20 (Friday) 138, Popgun, The Vic Morrows, Richie Parsons at Koto Salem
September 21 (Saturday) PRIORS, Black Beach, Far Corners, and Andy California 8PM show at The Midway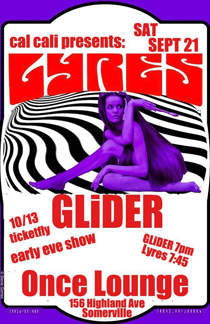 September 21 (Saturday) Lyres and Glider at Once (TIX)
September 26 (Thursday) Ritualists (NYC), GLiDER, Sara & the Scaliwags, Lily Black at O'Brien's
September 26 (Thursday) The Runouts, Thee Fightin Fish, Muck and the Mires, Seawolf at The Jungle
September 26 (Thursday) Mick Lawless & Reckless Hearts,Tsunami of Sound, Gene Dante & Future Starlets at The Square Root.
September 28 (Saturday) Swelltune Records presents: Shake a Leg! with The Rock-A-Sonics, Josh Sorheim, Shaun Young & Sean Mencher, Jittery Jack & Amy Griffin, The BopThrills, The Soapbox Saints, plus The Swelltune Jamboree and DJ Easy Ed! It's an all day affair at The Porch Southern Fare & Juke Joint In Medford, MA FB page
September 28 & 29 (Sat & Sun) The Boston Local Music Fest 10AM-6PM both days at Government Center. Check website for updated listings. They say: "There will be a variety of musical genres represented, as well as artists and artisans, food trucks, a beer garden, and a community of people supporting, experiencing, and celebrating our local music culture." We'll see.
October 1 (Tuesday) Agnostic Front w/Prong at Brighton Music Hall
October 3 (Thursday) The Bind, The Legendary Cazbats, The Tsunami of Sound at The Jungle. 9-11:30 PM adv $6 door $10.
October 4 (Friday) Cold Expectations, M.O.T.O., Little Billy Lost at The Jungle
October 5 (Saturday) Mudhoney, Pissed Jeans at Brighton Music Hall 6PM doors.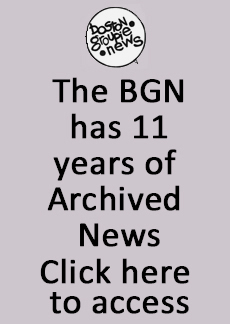 October 5 (Saturday) Elvis Room 20: The Queers are at AS Art Space in Portland, NH. FB page for info
October 6 (Sunday) The Sinister Six, Martin / Morell / Fredette and TRiPLE THiCK - 3-7PM show at The Midway
October 7 (Monday) Hambone Skinny, Indonesian Junk, Baabes at Charlie's Kitchen
October 10 (Thursday) Kid Gulliver, State of the Union and The Chelsea Curve at The Jungle
October 10 (Thursday) Dick Pics, Guilloteenagers, Big Mermaid, Thee Fightin' Fish at Club Bohemia
October 11 (Friday) Sister Suzie (from the UK) Jittery Jack & Amy Griffin at O'Brien's
October 12 (Saturday) Lyres, Tiger Bomb, Glider at Sun Tiki Studios 375 Forest Avenue, Portland, Maine 04101 FB page
October 13 (Sunday) The Legendary Cazbats Psychedelic 60's Dance Party at the Jungle 6-8:30 PM
October 18 (Friday) Marianne Toilet & The Runs, Corner Soul, Smitty E Smitty and the Feztones, The Melatonins are at Koto Salem.
October 19 (Saturday) A Crash Course for the Ravers has Richard Mirsky - 1-4PM WMFO 91.5 FM
October 19 (Saturday) Avenir (French punk rock) at the News Cafe in Provi RI - check out their bandcamp page ..and here's the FB page for the show & tix etc!!!
October 19 (Saturday) Cactus Attack, Black Leather Lagoon, Tarantula Bros, Nick the Barbarian at Opus in salem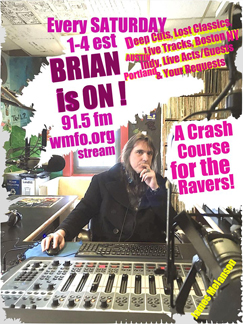 October 20 (Sunday) Stiff Little Fingers, The Avengers at Brighton Music Hall doors 7PM

October 20 (Sunday) The Vivian Girls are at Once

October 23 (Wednesday) Flipper with David Yow (Jesus Lizard) "40th Anniversary Show" at The MIddle East Down

October 23 (Wednesday) 999, The Clap, Vixen 77 at The Fire Philly PA FB Page

October 25 (Friday) Flamin' Groovies, Richard Lloyd Group, Tiger Bomb at ONCE

October 25 (Friday) 999, The Clap, the Parasitix, The Transmission Now at the Catasauqua American Legion 215 PA FB page

October 26 (Saturday) The Fleshtones, GLiDER, Muck & the Mires, Baabes at Once Ballroom

October 26 (Saturday) Stop Calling Me Frank, Dogmatics, New Frustrations, The Grommets at the New World TAvern Plymouth MA - FB page for info

October 26 (Saturday) 999, The Clap, The Bobby Lees, Blank Spots at Coney Island Baby in NYC FB page

October 29 (Tuesday) 999 & The Clap at Randy Now's Man Cave 134 Farnsworth Ave, Bordentown, New Jersey 08505 FB page

November 1 (Friday) Change Today (Joe Wood era TSOL), Covered In Bees & Tiger Bomb at Gino's in Portland ME FB Page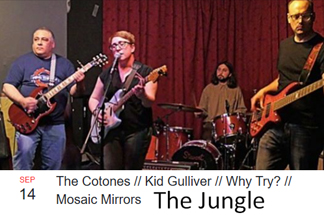 November 2 (Saturday) Gene Dante & The Future Starlets, Cold Expectations (record release) and The Chelsea Curve! at Sally O'Brien's
November 8 (Friday) Muck & The Mires, The Gotham Rockets, Tiger Bomb, Gene Dante at Alchemy in Providence RI FB page.
November 9 (Saturday) The Von Traps, Salem Wolves, blindspot, Jakals at Opus in Salem
November 9 (Saturday) Change Today: Joe Wood era TSOL at Ralph's Rock Diner Worcester.
November 16 (Saturday) Brian Young's a Crash Course for the Ravers is featuring Greg Allen's Fringe Religion. 1-4PM WMFO 91.5 FM at http://www.wmfo.org/popout_player.php?bitrate=256
November 16 (Saturday) International Pop Overthrow at Union Tavern...check FB page for info as it comes.
November 21 (Thursday) Robert Gordon with special guest Chris Spedding and Diablogato at Once
December 21 (Saturday) MOTO, The Thigh Scrapers, The Thirsty Pirates (NYC) , The Montgomerys at The Midway for a Matinee Show 3-7:30PM
January 10 (Friday) The Mercy Case, Bystander, blindspot, Foxes at Koto Salem
January 18 (Saturay) Barrence Whitfield & The Savages, Muck and the Mires at The Middle East FB page and tickets
March 28 (Saturday)The Zulus at The Paradise
CONTACT US AT....misslynbgn@yahoo.com Send us your gig listings, your news and anything else ya got!! You want your CD reviewed?? Contact us for that too.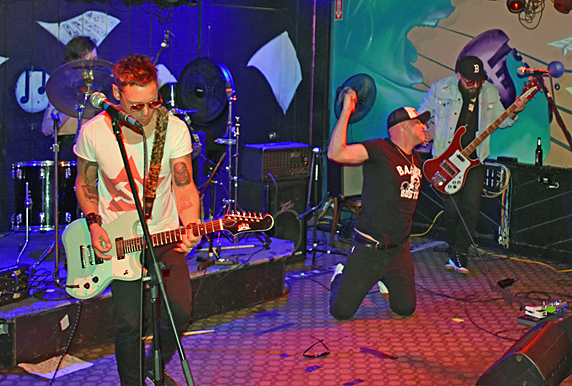 Baabes
Photo: Blowfish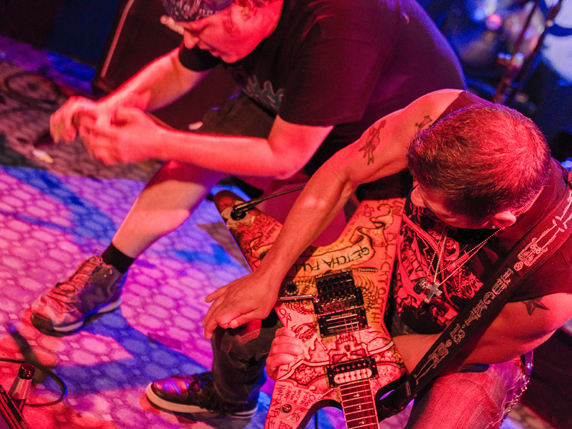 HardWired
Photo: John Keegan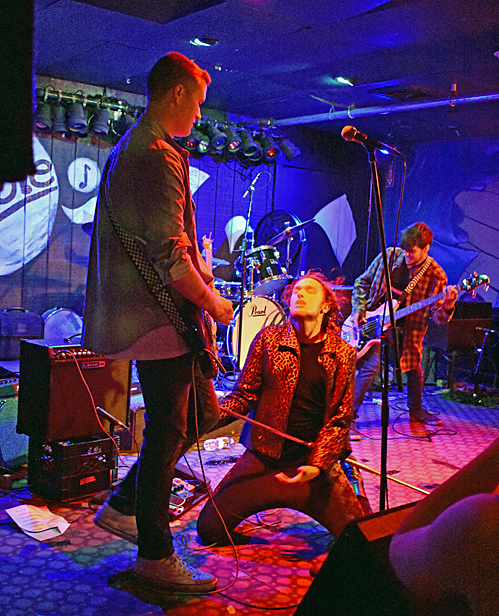 Fringe
Photo: Blowfish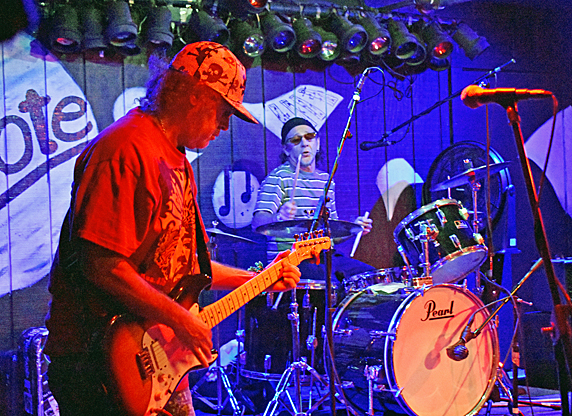 Glider
Photo: Blowfish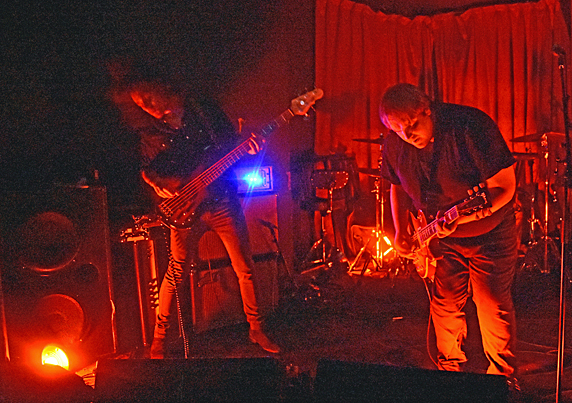 Sundrifter
Photo: Blowfish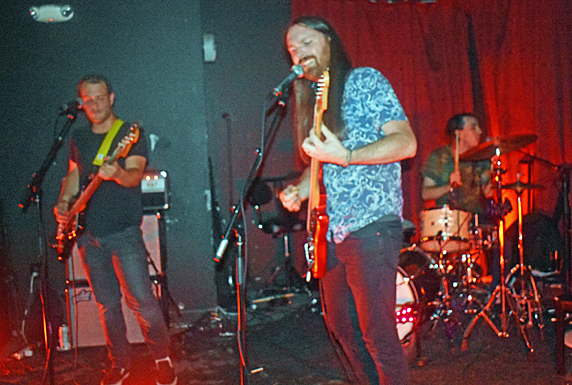 Zip -Tie Handcuffs
Photo: Blowfish