The BGN News Archive
October 4, 2010



On Saturday a night of 60's inspired music at the Rosebud.
Joanie Lindstrom's photos via iphone.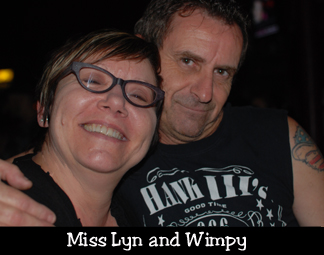 We went out this weekend to try and find some music to enjoy...ahem, no such luck. We figured 'Cantab, Port Charles Quintet is there at midnight." So we walk in and can just tell things aren't right....and band called "Free Parking" was on stage....we decided they were college students who are influenced by things other than rock...maybe like pop done by people who can't play or sing....it was excruciating to say the least...we ran out fast. So then what to do?? The bill at Great Scott's looked pretty good: we saw Lenny Lashley's name....well it was an alt-country night and I am sorry but that crap is the shit we hated so much we all started punk rocks bands back in the 70s damn it!! But since the people in these bands are younger they didn't live through the horrid musically desolate early 70's so they think this is cool....I can't wait for someone to rebel against it....soon I hope. Though, I must admit, it was much more bearable than the Cantab because these musicians were musicians and good ones at that, the quality of the music was excellent....just not to our tastes: Cory Branan, Drag The River.
And I ran into Wimpy Rutherford who told us he is heading out on a long tour with The Queers.
That day we also heard that the nearby club Harper's Ferry will be closing soon. We saw a few good shows there and the room was nice but the booking policy was inexplicable.
Rayboy is one great drummer and every thing that comes out of his Butta Beat studio is first class rockin'. Now he combines the two by having his new band recorded in his studio. This is got to be good, and check the line up... Billy Connors...(The Boize) guitar/vocals, Scott Baerenwald...(Robin Lane, Reddy Teddy) bass/vocals, Ray Fernandes...(The Atlantics, Primary Colors) drums/vocals, John Le Blanc...(The Boize) guitar. The name of the group is Cadillac Heart. The recorded efforts will be out soon along with some gigs.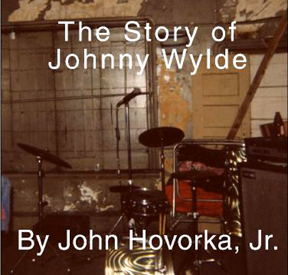 OK, so what is happening out there? It is October, Fall, let's hope things start swingin'...
Well this weekend there's some good stuff: Friday, 10/8 at The Rosebud is the Secret Hearts CD Release Show along with , The Konks and Wicked Whiskey on the bill - sounds great!
Then Saturday Oct 8th has a lot to offer...but you could actually fit it ALL in...There 's an awesome Rock'n'Roll Flea Market Noon- 5PM out in Worcester at Ralph's Diner! be forewarned that there'll be good stuff there; I know Carl Biancucci is thinning out his collection and he has a table!! There'll be loads of excellent stuff for buying and swapping!
John Hovorka is having his book reading party at the Plough and Stars on Saturday the 9th 4-6PM. The Story of Johnny Wylde is a fictional novel about making rock in the 80's, he writes what he knows. He's going to have different people reading sections...that could be interesting. ..other Boston punk writers here........
later in the evening your best bet is probably to head over to the Rosebud in Davis Square. They have Sidewalk Driver, Township and Watts playing…that's a very good line up I must say!!
and this looks like an interesting evening: at The Plough, Wednesday Oct 13th Elias, guitarist for 66 Breakout and Triple Thick playing a couple sets with Kurt from The Konks- starts at 10:30.

don't forget: LAST RAT CD Release by the Hoods live at the Rat in 1992; the show is at the Paradise on October 24. And per the 'Hoods : "10/24 is the 18th anniversary of the actual LAST RAT show and our first headlining set in Boston since 2008. Expect a lengthy set and some possible surprise guests. Hoods set time is 10:30ish. Also on the bill are the Crocodiles, Golden Triangle and Dirty Beaches." You can get the CD at Newbury Comics N.E. locations as well as The Last Rat site and tickets for the CD Release are available at the Paradise site...
Steve Wynn performs The Dream Syndicate's Medicine Show LP on October 15 at Church..... ......
And start thinking about your costume for Halloween my friends coz it'll be here before you know it....Nancy Neon is having her annual ultra spooky Halloween Bash at the Cantab with Spitzz , Coffins Lids and The Varmints on Saturday October 30th.....
contact us via email here click click click