The BGN News Archive
October 26, 2020
This corona virus quarantine has put the brakes on the Boston rock scene. Most groups just came to a grinding halt but there are some that have worked every angle and found ways to advance their music anyway.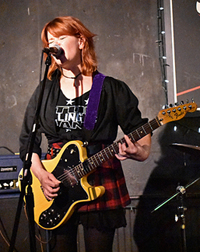 In that last group would be Justin Covault of Justine and the Unclean. With the regular Mess Around streams, promoting her own releases and her work with the WhistleStop Review she has been a presence on the web.
The latest scoop is that she's starting her own label! Yes, and it will launch mid-November. She was inspired by Lou Masdorf of Rum Bar Records who has proven that no small pandemic can stop the flow of rock and roll to the masses. Justine already has a few bands signed up ... including a legendary Boston rock band, that will surprise everyone! There will be a virtual launch party on Nov 21 hosted by ONCE virtual venue.
When others look back on this time they will wonder, what we did and how we got through this period. The answer will be people like Justine, who worked to bring music to us no matter the circumstances. After seven months of shutdown with no letup in site Justine is starting a new and challenging endeavor! Awesome work Justine!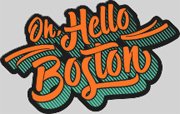 Simone Berk was interviewed on Oh, Hello Boston, an online radio station, started up by Sooz. They play all local Boston music. Check out Oh Hello Boston!!
Simone Berk has also plowed on during this quarantine with more than a few projects going on. The interview was broken up with music samples. All of Simone's recordings are well written songs and productions that are standing the test of time. l.
We spent some time listening to the Oh, Hello Boston programing and it was impressive. We just want the rock here at BGN but they play a wider range and it exposed us to some different acts that we could appreciate. They are on 24/7 so at any time hit Oh Hello Boston.
John Keegan made it over to The Fenway to the Phil N Phlash Photo Show: A Photo Retrospective of the Fenway/Kenmore music scene in the early '80s, curated by Duane Lucia (Gallery East).
"There's nothing like a photograph that tells a good story, leads you into another world, and makes you wish you were there. Whether you were part of the scene or just punk curious, Phlash's shots will help you smell the sweat, feel your feet stick to the floor, and remember a crazy kiss or the sole of some kid's size 13 Doc Martins."
"The photos are spread throughout the main rectangle of the TimeOut Market space. They run down two sides, gallery style, with 24 additional front and back shots hanging two to a row over the food court tables."
"Phlash was in the right place at the right time and he brought his A-game eye and talent to the party. He set the style bar for much of the small club rock photography that continues to this day. The man has panache to spare. Don't miss the show!!"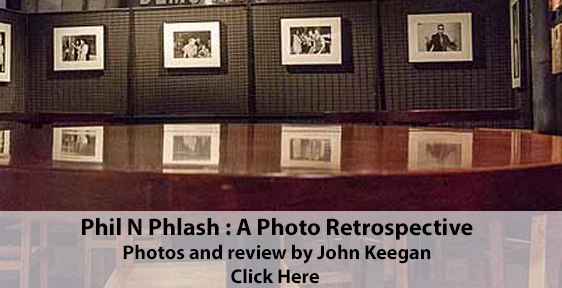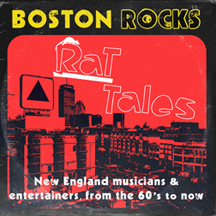 The people at The Boston Beat podcast site have set up a separate site for Boston Punk called "Rat Tales – Boston Rock Stories" There are new interviews with JJ Rassler, Unnatural Axe members Richie Parsons & Tom White and a 2 part interview with Frank Rowe.
They're also doing a segment called "Tavern Tales - Open Mic" where musicians can come in to the studio in Medford and do acoustic sets. Frank Rowe has already done that.
It's video and audio taped. The audio goes on the podcast site and the video is run on the public access station that can be streamed from anywhere. If anyone wants to be on the show they can email Lenny Scolletta at lennys09 at verizon.net and he'll set up a booking. All Boston music fans from the 1960's on should hit the Boston Beat page
We just listened to their Jon Macey interview. Jon was part of the early punk scene with his band Fox Pas, and helped create it actually! In his interview he gives a very clear explanation of what was going in the mid-seventies that led to the Boston Punk scene. It's a must listen for anyone who wasn't around and wants an authoritative take on how we all got started in this punk rock life. Listen here!!
| | |
| --- | --- |
| A Bunch of Jerks | |
Halloween night has a frightful two show line up.
First it's A Bunch of Jerks haunting up some horror sounds with their live stream starting at 7pm.
Here's the Facebook page for that: https://www.facebook.com/events/1039760756477375
Then at 8pm Once presents what they say is, "The Dark Art of BENTMEN, an all-new, career-spanning retrospective".
You know the Bentmen never waited for Halloween to dress up, so one imagines what they have lined up. This Once show is streaming free but you need to register beforehand.
Register at Eventbrite: https://www.eventbrite.com/e/bentmen-x-ovv-tickets-125230635201
Patti Smith has cropped up in a few places lately. Some of it has to do with her new book Year of the Monkey. She's on Marc Morone's podcast WTF, hosted by Pitchfork. You can listen to the Patti interview here. It's an hour and a half long and the conversation gets deep. Well done!!
Patti also sang "People Have the Power" on the street in Midtown Manhattan. It was her way to make sure people get out and VOTE!!! Watch Patti here. And yeah, please VOTE!!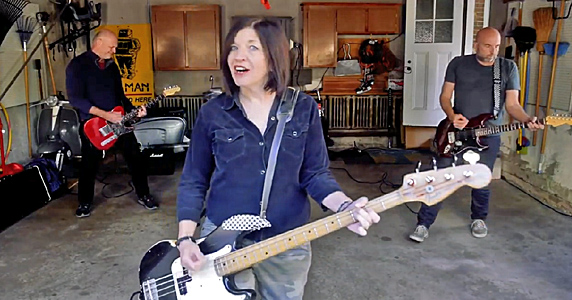 Garagecast #7
Episode #7 of Linda Bean Pardee's Garagecast has Linda joined by Tim Gillis and Will Shelton doing "Promises" by The Buzzcocks. Like all the Garagecast vids the song a good pick and the group does it justice. This is a great series!! You can watch Linda's Garagecast here!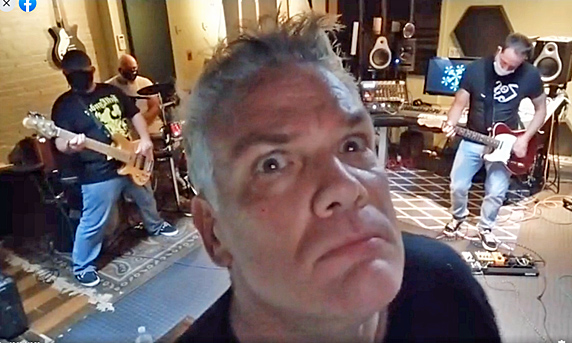 Screwcart
Screwcart put in a very satisfying cranked up set on Saturday. We know it's hard to play loud on a live stream and make it sound right so when it works for a band like Screwcart where the power is part of their thing we really soak it up. The video can be seen here: Facebook
They did three songs. They started with "Second Skin". Then they did their most well-known song "Cheese Wheel" which is a sorted tale if you've heard the explanation.
Then they did their latest and very topical "Mask Shamer" which delves into some of the Covid shenanigans we are all going through.
"Mask Shamer" on Spotify
Muck and the Mires continue to light up our life with music and vids. Now they have a new video on their song "Six O'Clock Baby". It's a Halloween themed cartoon.
Yes it's true!! The Damned are reforming their original, classic line-up of vocalist Dave Vanian, guitarist Brian James, bassist Captain Sensible and drummer Rat Scabies for four UK shows next year. The legendary British punk quartet, who released their debut single New Rose 44 years ago on October 22, 1976, will play four headline dates in London, Birmingham, Glasgow and Manchester in July 2021. You can read about it here. And in case you have not read it you can check out our 1977 interview with the original Damned here.
CDs/Music.......
Richie Parsons posted a new song that's a departure from his pop material of the last few years. "Sin's a Good Man's Brother" has a 70s metal sound to it. If he is trying to prove he can play anything ... then he is doing that! You must give it a listen: On Bandcamp.
Kurt Baker has posted his whole new album called After Party on Bandcamp. That's a reason for all pop fans to celebrate. It's 12 pop classics in a row. Kurt has Palmer and Rodger from The Connection in this line up.
Videos.....Watch & Listen.....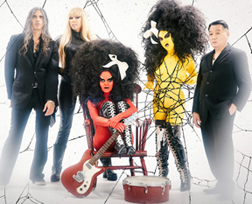 WHOA!!! Do you remember The Voluptuous Horror of Karen Black??? They played The Rat several times in the '80's. They are BACK!!! They're doing a Halloween Live Stream from The Bowery Electric on October 27th ... Special guests include Lydia Lunch, M.Lamar, CHRISTEENE, and Bob Gruen. THAT should be a show to see!! Check out more and buy tix here.
and in case you missed it last week ..... Jayne County has just recorded a new song "I Don't Fit In Anywhere" with AM Taylor. They also released a hilarious but rockin' video! Watch the video here. Stream the single here. Jayne says: "'I Don't Fit In Anywhere' is both a protest song and a chant for individuality! It's a song that I have written with Am Taylor that expresses a modern attitude toward one's self and the world around. Out of all the guitarists I have worked with, I have to say that Am Taylor is the best in translating my ideas." Jayne has been rocking for decades and had some great shows at The Rat and The Middle East.
Read....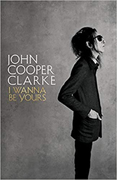 John Cooper Clarke had his streaming book release of I Wanna Be Yours on Thursday. You can get the Kindle version of I Wanna Be Yours on Amazon.
Watch a vid of Dr. Clarke performing his poem I Wanna Be Yours.
Coming up.....
Virtual/ Streaming/Online Events.....
Dont forget to check out Linda Bean Pardee's Linda Garagecast every week.
Tuesday October 27, 8- 11PM - The Voluptuous Horror of Karen Black Halloween Special: Livestream from the Bowery Electric. FB page here. Tix on EventBrite.
Wednesday October 28 thru Nov. 29, 4- 9PM - Phenway Phlashback (A Phil N Phlash Boston Punk Photography Retrospective) is open at Time Out Market FB page
Wednesday October 28 6-8PM - Replay at the Midway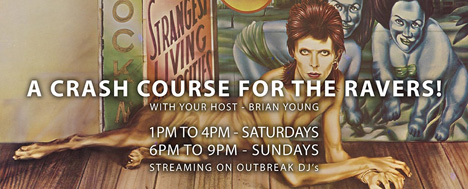 Thursday October 29, 7:30-9PM - Walter Sickert & the Army of Broken Toys Halloween Happening at the Museum of Science ...special one-night-only virtual Halloween Happening! Kick off your spooky season with a digital edition of our annual evening of music, masquerade, and mayhem. FB event page
Saturday October 31, 7-8 PM - A Bunch of Jerks haunting up some horror sounds with their live stream starting at 7pm. FB event page for streaming.
Saturday October 31, 8PM-10PM - The Dark Art of BENTMEN, an all-new, career-spanning retrospective" on Once Virtual Venue 8-10PM. You know the Bentmen never waited for Halloween to dress up, so we can opnly imagine what they have lined up!! It's FREE but you need to register beforehand. FB page. Register at Eventbrite
Saturday October 31, 9PM-1AM - The ManRay 15 Year Halloween Virtual Reunion on Twitch and Zoom... FB event page.
In Person shows.....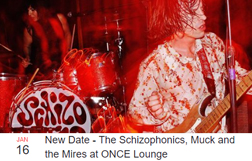 Thursday December 17 -7-9:30PM - Talkin' to Dracula and his Crew: Goth subculture and horror, a lecture - Miskatonic Institute of Horror Studies Brooklyn NY FB page
January 16, 2021 (Saturday) New Date - The Schizophonics, Muck and the Mires at ONCE Lounge Early Show: 5:30 PM – 8 PM
February 17, 2021 (Saturday) Rescheduled - Swans w/ Anna von Hausswolff at the Paradise
April 19, 2021 (Monday) Rescheduled - Dead Can Dance at The Wang Theater
April 29, 2021 (Thursday) Circle Jerks Plus Special Guests at the paradise (this is a reskedged show) FB page
CONTACT US AT....misslynbgn@yahoo.com Send us your gig listings, your anything else ya got!! You want your CD reviewed?? Contact us for that too.
---