The BGN News Archive
November 25, 2019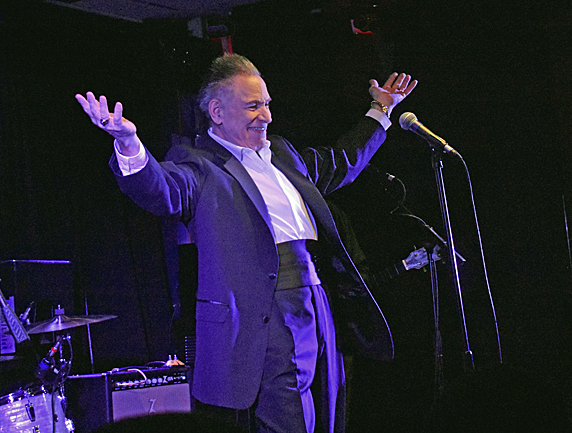 Robert Gordon at Once
Photo: Blowfish
---
We just had to see Robert Gordon at Once especially with Chris Spedding playing guitar. Gordon drew a crowd that filled about 2/3 of Once.
Diablogato opened. They were a good choice. They represent some of what rockabilly has become. Diablogato takes rockablilly as the base and adds punk, soul and garage psych. They're voodoo swampy with the devil showing up in the lyrics now and then.

Diablogoto
Photo: John Keegan
Visually they were tatted up and then they had the bass player sitting on top of his standup bass or whipping it around. At the drums was the Jessie Meyer with the arms of steel. The vocals and the guitar were echoed up to give a full exciting sound. Listen to Blasphemy on their website to hear all those qualities.
All of that was in contrast to Gordon's set. Gordon and Spedding kept everything simple and cool.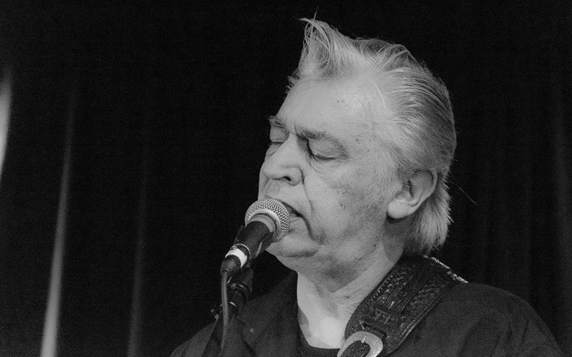 Chris Spedding
Photo: John Keegan
Spedding started the set with a few songs. He did "Wild in the Streets" and "Motor Biking". (We have a video of 1.4.5. playing a cover of "Motor Biking" last year.) He also played "Guitar Jamboree" where he imitated guitar heroes like Hendrix, Beck and Page. Chris' voice was on the flat side. He did need Robert's exceptional voice to make things click.
Gordon had on a snappy suit, complete with a cummerbund, and with a bright white shirt. There are stories of him being drunk on stage in these later years but now he's sober and has stopped smoking, both on doctors' orders. Seems he had a heart operation a few years ago. At 72 he seemed in good shape and good voice. He had a sophisticated air to go along with the spiffy suit. He was in a good mood the whole show and did a lot of bantering between songs.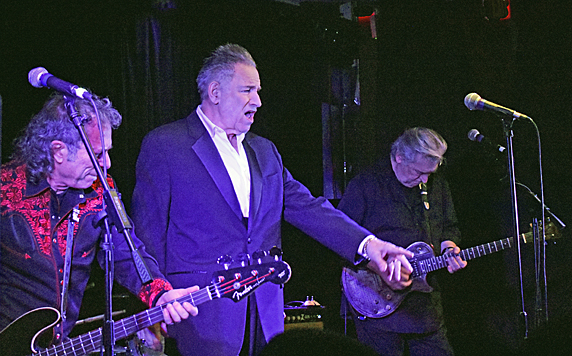 Robert Gordon
Photo: Blowfish
All the songs were in a comfortable groove and a moderate pace. He didn't do things like "Red Hot" or "Rockabilly Boogie" that are livelier. It was all very old school rockabilly, closer to the country origins rather than the rock side.
Chris Spedding always played the right thing all the time. He has that gift. He didn't play fast. His tone was round and midrange. His best feature was a crystal clean picking style and perfect timing. His accompaniment seemed sparse yet never deficient. He also knows every riff any guitar player ever played.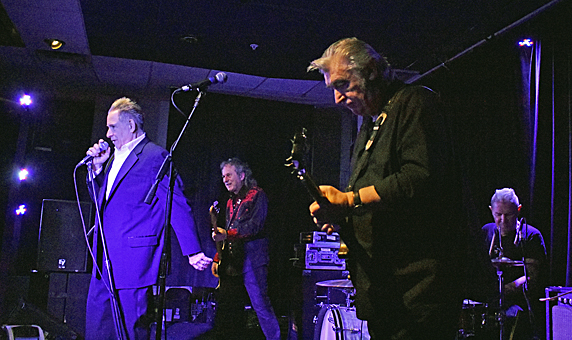 Robert Gordon
Photo: Blowfish
They began with "The Way I Walk" and they did "Fire" the song Bruce Springsteen wrote for him and other written by Iggy Pop. We never knew of that one. He also did "Someday, Someway" by Marshall Crenshaw. There was 1963s "I'm Leaving It Up To You" and Warren Smith's "Red Cadillac and a Black Moustache" .
Near the end of the set he played "Suspicion" (1964 hit) by Terry Stafford. The audiences spontaneously kicked in and sang the falsetto backup in the chorus. That was a nice moment.
A lot of the set seemed like it was transporting you to pre Beatles rock. His version of "So Sad" by the Everly Brothers which came out in 1960 did that particularly. That was one of the best things we loved about this set. Gordon and Spedding can take you back to an earlier America.
They ended the set by covering "Heart Full of Soul" by the Yardbirds. That seemed so wrong. Where did that choice come in? In any case that was it.
Part of the whole show was the devoted audience. Many like us have followed Gordon since 1977. We posted on FB, a photo of Robert Gordon when he was in Tuff Darts and played The Club in 1977. Click For PHOTO. Some of the people we talked to had seen Gordon many times at the Paradise and other clubs through the years (and decades!). People were yelling out requests and Robert played a few. He had a huge set list. Click for PHOTO. For a while we were all in Robert Gordon's world.
Then it was into the Women of Rum Bar nigh. at O'Brien's on Friday. We missed Lily Black. We keep hearing good things about them and will see them soon. It was A Bunch of Jerks that hit the stage next. They are still in the glow of their new Rum Bar release Anguish as a Second Language.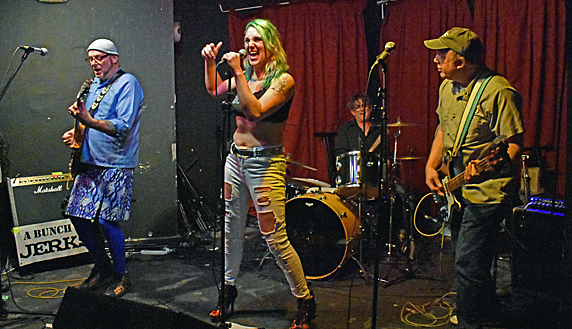 A Bunch of Jerks
Photo: Blowfish
The club was about ¾ full and the crowd was into it. Live A Bunch of Jerks were in constant motion. Stabbatha the singer was an attention grabber, her movements were on the theatrical side and she was super expressive while singing with some classic snotty punk vocalizing. Mike Howlett on guitar was emphasizing lyrics beside her. There was a lot to take in.
The band is rehearsed to the max. The twists and turns of the songs - and there are many - are all nailed down. Mike's guitar had a thick glam tone. He hit some riffs, like the one at the beginning of the video below, in a way that was reminiscent of Mick Ronson. Mike can play fast and flashy but he keeps that to a few solos, mostly he's pumping chords and supporting riffs to drive the song itself.
Then they did the song that we love most of their album: "Rainbow Pitbull Party". It comes across like "Institutionalized" by Suicidal Tendencies. Stabby roamed in the audience as she ranted her anti Pitbull shaming rhetoric. She ruled during the whole set but in this song she had lyrics that were a springboard for an amazing performance. This is something everyone should get out to hear.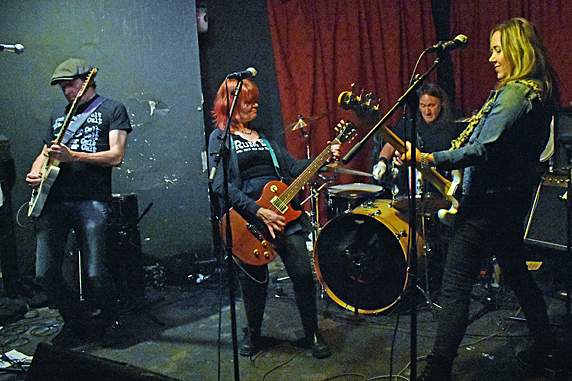 Justine and the Unclean
Photo: Blowfish
We last saw Justine and the Unclean at The Jungle in July. In retrospect we don't think the sound was optimal in that show. At O'Brien's the sound was fine and the group sounded like they were on fire. They were loaded for bear.
Every song is memorable and you get that wave of recognition as they start. Now, they have a few new ones. One was short and punky sounding with an insane solo by Charles Hansen. We got one on a video below. The've been in Woolly Mammoth recording so we expect a new album at some point.
Jim Janota wore white gloves and was being ribbed for looking like a doctor. Jim does this thing where at any point of a song he will kick up a fusillade of explosive slams that surely are registering at the Weston Seismic Observatory There's a wild randomness about them. What must it be like to hear that behind you when you are in the band? It must feel like you're going to get run over by a bus. We thought we saw Janet smiling during one of the outbreaks. It was such a satisfying set that our jones was satiated…for a while.
Then there was that moment, that happens regularly now, when Jay Allen gets down on the floor to get that photo with the right perspective!? Click for PHOTO.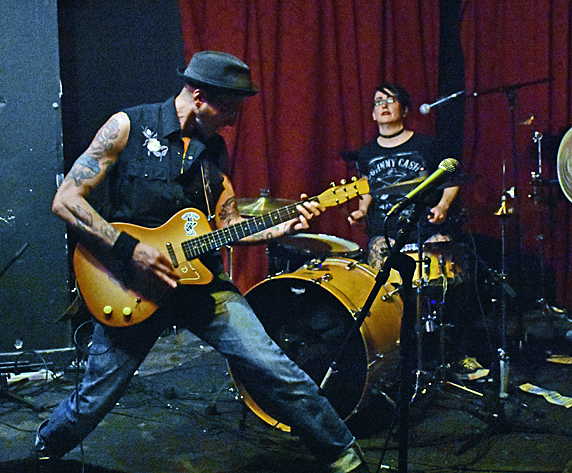 Hambone Skinny
Photo: Blowfish
It was up to Mike and Steph of Hambone Skinny to wrap up the night. We love the fact that in a punk rock scene Hambone Skinny has cut their own path. They cook up that bayou blues like no one else. Mike's slide work and Steph's simple but insistent beat are rock solid dependable and the base for the swampy Voodoo atmosphere.
Mentions of the devil are prevalent in the Hambone songbook. Like "The Devil Took My Baby" which they did. There's a lot of talk of Judgement Day, hellfire and retribution. All that talk gets you into that state of mind outside your usual place. It's a bit haunting and sticks with you.
This whole weekend had tons of shows we wanted to hit. In the end you just have to pick one. For Saturday we chose Duck & Cover and The Von Traps at Maggy's Lounge in Quincy.
Maggy's Lounge and Pete's Grill, which are close to each other, don't have regular punk shows but have had some noteworthy now and then. Maggy's had that CJ Ramone show and Pete's a great Nervous Eaters one.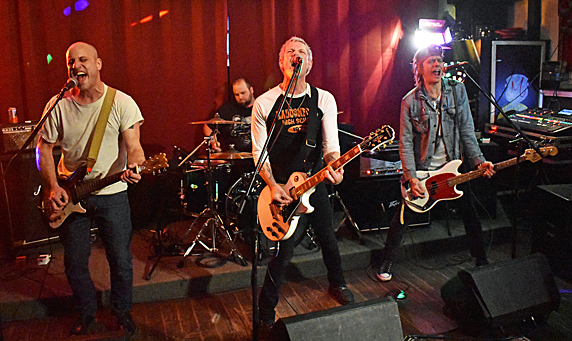 The Von Traps
Photo: Blowfish
We saw The Von Traps just two weeks ago but they are one of those groups that we see as often as we can. We like to keep up cover a variety of bands on the BGN but that goes out the window when there's a group that punks out like The Von Traps! They did a similar set to The Jungle set but the sound was more direct and balanced at this show. "Witch City" is their song about their home town, Salem. It's a compelling combination of crunching power chords and arpeggiated chord sections.
"Johnny Was an Indian" really hit hard this time. Like the whole set it was Skippy's intense singing that electrified the material and boosted it to another level. This guy was born to be in a punk band. That's true of the whole band. They are tight musically and in their single minded drive to make the band successful.
They have their debut CD being pressed up now!! We can't wait for that and then they have enough new material for a follow up soon enough. They played one of the new songs at Maggy's and it was a killer.
See them next on December 7 at Once at the Scrooges show.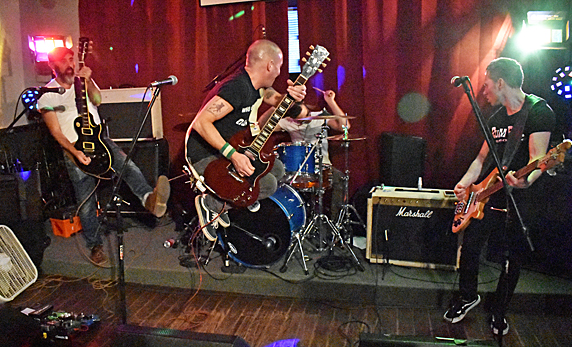 Duck & Cover
Photo: Blowfish
Earlier on Saturday Brian Young played "Dead to Rights" by Duck & Cover on Crash Course for the Ravers; that got us primed. We love the way the melody rides on chords in the chorus and then the drum work on the transitions is fantastic.
Over the course of the last few years Duck & Cover has built a showcase set based on their superior song writing and arrangements. That's what we heard at Maggy's.
We don't think there's anyone that can match the amount of tasty fills Dan the guitarist provides in a set. He began with a clean stinging tone that made all the hooks count. Half of his riffs were single Buzzcock-like fills but he used all sort of other methods. The Duck & Cover songwriting has variations and change ups in hte songs, and Dan was there with a stunning guitar gem for each. As usual the rhythm section is super tight and then there's Chris Brat's vocals.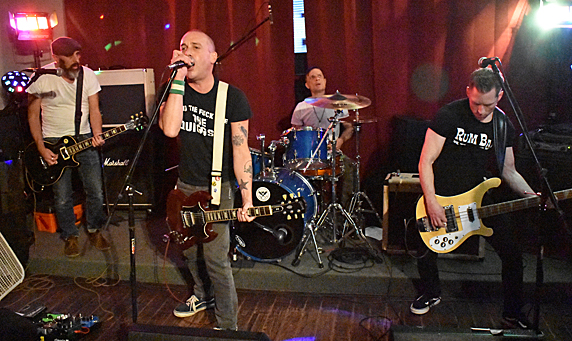 Duck & Cover
Photo: Blowfish
They ended with "Stand Corrected" which deserves to be the set closer and that's saying something since it followed a set full of finely crafted songs.
Click Here for more band photos.
---
And in other news .....
Stop Calling Me Frank have been recording at the New Alliance studios in Union Square. One of their last sessions is on Nov 30. No thirty year hiatus can slow this band down now.
---
Mark you calendar for:
This saturday- Nov 30 - Mark Lind and the Unloved at Great Scott.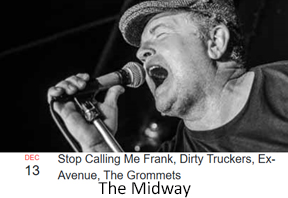 Stop Calling Me Frank is having, what is now a yearly thing, their Christmas show at the Midway on Dec 13. The cool think about SCMF is that they don't just cover Christmas songs, they actually have a whole bunch of original Christmas songs. Like Santa Buy Me A Beer Hopefully they will all end up recorded at some point. The Midway Christmas show includes: Dirty Truckers (new album soon) , Ex-Avenue , The Grommets (old school punk).
Friday Jan 3 Oh The Humanity!, Loser's Circle, Tensor, Rage//Quit at O'Brien's
Saturday January 11- Lyres (record release party) Middle East Up -early show at 6:30.
Bikini Kill are playing the Wang Theater on May 14, 2020. We didn't know they were at that level. Good for them!! Tix.
---
Alternative Christmas shopping....there's a TON of markets happening this year with offerings from local artisans & businesses ...support your local non corporate people!!!!......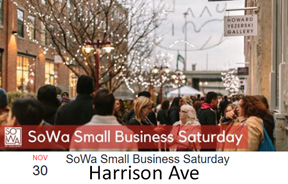 Sunday November 17 - Boston Women's Holiday Market - Warehouse XI - Sanborne Crt Somerville (right next to the Jungle) FB page
Sat & Sun November 23 & 24 - Brookline Arts Center Artist Marketplace Local Artists vend their wares.....FB page
Saturday Nov. 30 - Etsy Makers of Boston at Bow Market Union Sq Somerville. 9AM-5PM FB page
Saturday Nov. 30 - SoWa Small Business Saturday Harrison Ave 11AM- 4PM FB page
Sat & Sun Dec 7 & 8 - Stompbox Pedal Party and Vintage clothing SALE! at 40 South St JP - All clothes 20% off - treats & drinks too!! FB page.
Sunday December 8 - Brain Market Flea at the Cambridge Community Center - 12 -6PM FB page
Sunday December 8 - Holiday Buzz Markets, 2 floors and over 40 vendors each! Come check out local folks with handmade, craft, vintage and fine art @ Once Somerville - starts at 11AM - FB page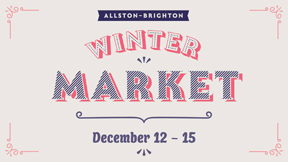 Friday December 13 - Union Square Holiday Market - Warehouse XI @ 6Pm - FB page
Saturday Dec. 14 - Boston Hassle Xmas Flea - 12-6PM Elks Lodge Bishop Allen Dr Central Sq Cambridge FB page
Saturday Dec. 14 - JP Holiday Flea 2019 - First Church in Jamaica Plain Unitarian Universalist, 6 Eliot St, FB page
Dec 12-15 (Thurs - Sunday) Allston-Brighton Winter Market FB page
Saturday Dec. 14 - Cambridge Holiday Market - 11Am- 5PM @ Saint Paul AME Church Bishop Allen Dr Cambridge FB page
Sunday December 22 - Holiday Buzz Markets, 2 floors and over 40 vendors each! Come check out local folks with handmade, craft, vintage and fine art @ Once Somerville - starts at 11AM - FB page
---
Here's some good shows coming up this week.....
And further out there is.....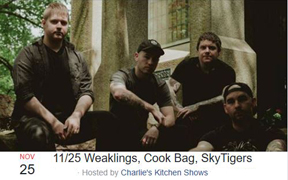 November 25 (Monday) Weaklings, Cook Bag, SkyTigers at Charlie's Kitchen
November 30 (Saturday) Mark Lind & The Unloved with Bryan McPherson and M. Kane & The Morning Afters at Great Scott. FB page
November 30 (Saturday) State of the Union and Jowwow at Key West, Free Show North Adams, MA
December 4 (Wednesday) Thurston Moore Group at Once
December 7 (Saturday) Triple B Records presents: American Hardcore Fest 2019 with Magnitude, Wild Side, One Step Closer, Restraining Order, Method of Doubt, Anxious, Big Mack, Field Agent- All Ages, $25Advance / $30Day of Show, the Middle East *NOTE* 12:00PM Doors- this is an early show!! FB page.
December 7 (Saturday) The Scrooges, Brix'n Mortar, NICE GUYS, The Von Traps at ONCE Ballroom FB page
December 7 (Saturday) 3rd Annual Tunes for Tots Benefit with Loser's Circle, The Bad Reminders, and more! at The Midway - a matinee show 3-7PM
December 13 (Friday) Merry Friday the 13th Rockin' Bob Punk Band at Koto Salem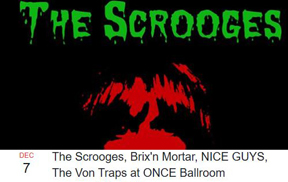 December 13 (Friday) Stop Calling Me Frank, The Dirty Truckers, Ex-Avenue, The Grommets at The Midway
December 14 (Saturday) Baabes, The Von Traps, The Hi-End, The Stigmatics at the Midway Matinee Show 3-7Pm
December 15 (Sunday) Thrash N Bang's 8th Annual Punk Pizza Party! with The Neighborhood Shit, Fast Times, The Ratz, The Hangovers at The Midway 3PM matinee - ony $5!!! and free pizza.
December 16 (Monday) We Are Space Horses, The Zygote Theory, Rawstrum, Kevin Madden Band at The Jungle
December 18 (Wednesday) Randy Black & The Heathcroppers Plough & Stars Residency 6-8 pm
December 20 (Friday) Instamatics, Radium Girls, Thee Fightin' Fish, Johnny No Graves at The Jungle
December 21 (Saturday) MOTO, The Thigh Scrapers, The Thirsty Pirates (NYC) , The Montgomerys at The Midway for a Matinee Show 3-7:30PM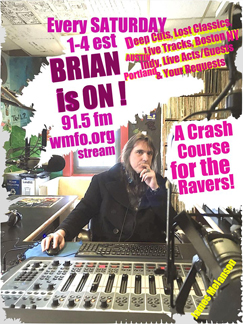 December 21 (Saturday) A Rum Bar Holiday Spectacular with Jay Allen & the Archcriminals, A Bunch of Jerks, Hambone Skinny, and The Black Souls at The Midway
December 21 (Saturday) Mother Iron Horse, Tied to a Bear, Von Traps, Skytigers at Opus in Salem
December 30 (Monday) The Last Rebuilder New Year's Eve Party at Charlie's Kitchen with Save Ends, Sorry and 1 special guest to be announced
January 3 (Friday) Oh The Humanity!, Loser's Circle, Tensor, Rage//Quit at O'Brien's
January 4 (Saturday) Handsome, Four Point Restraints, T and the Wrecks, Micah Howeson at The Jungle
January 10 (Friday) Nomad Stones, Labor Hex, Chrome Over Brass at Opus Underground Salem
January 10 (Friday) The Mercy Case, Bystander, blindspot, Foxes at Koto Salem
January 11 (Saturday) Lyres (record release party) Middle East Up -early show at 6:30.
January 11 (Saturday) WhistleStop Rock Festival at Askew in Providence- this is the first Whistle Stop - Featuring: Heather Rose In Clover, The Knock Ups, The Chelsea Curve, PowerSlut, Kid Gulliver, The Cold Expectations, Justine and the Unclean
January 15 (Wednesday) Randy Black & The Heathcroppers Plough & Stars Residency 6-8 pm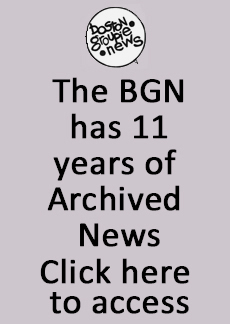 January 18 (Saturday) Triple Thick, Crunchtime, 1.4.5., Butterscott at The Midway 3-7PM matinee
January 18 (Saturday) Barrence Whitfield & The Savages, Muck and the Mires at The Middle East FB page and tickets
January 19 (Sunday) Stoploss, Secret Spirit, F.U.'s, more TBA at The Thirsty First Tavern Lowell FB page
February 1 (Saturday) Stop Calling Me Frank,Greg Allen's Fringe Religion,Tsunami of Sound at The Square Root Roslindale
February 16 (Sunday) Stop Calling Me Frank, State of the Union, The New Frustrations, The Steamies at The Midway - matinee 3-7PM
March 28 (Saturday) The Zulus at The Paradise
CONTACT US AT....misslynbgn@yahoo.com Send us your gig listings, your nnything else ya got!! You want your CD reviewed?? Contact us for that too.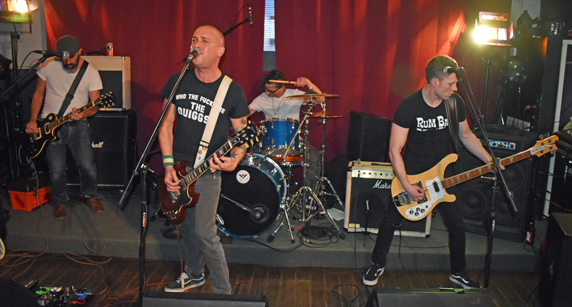 Duck & Cover
Photo: Blowfish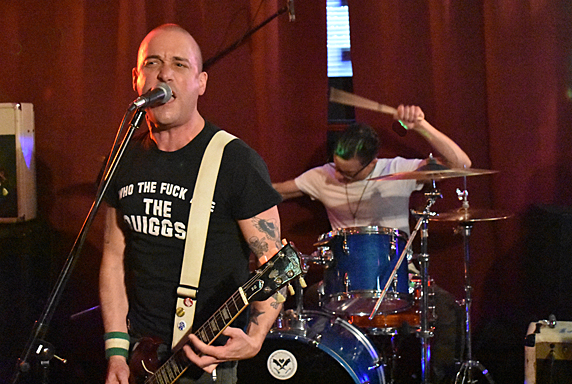 Duck & Cover
Photo: Blowfish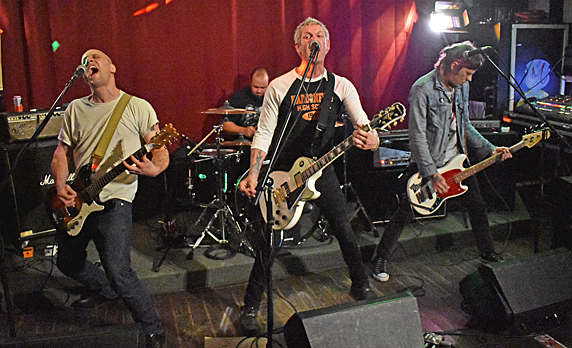 The Von Traps
Photo: Blowfish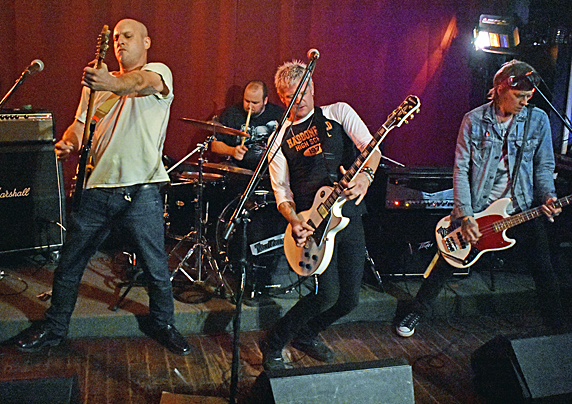 The Von Traps
Photo: Blowfish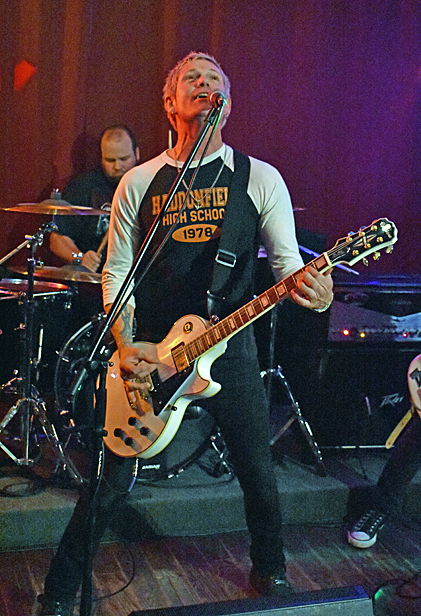 Brian - Von Traps
Photo: Blowfish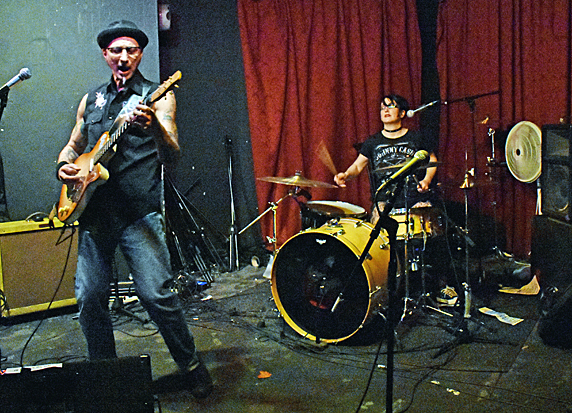 Hambone Skinny
Photo: Blowfish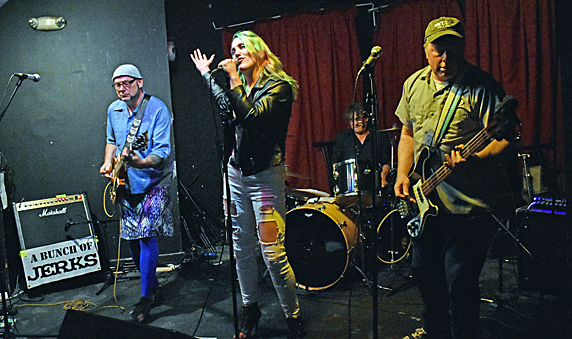 A Bunch of Jerks
Photo: Blowfish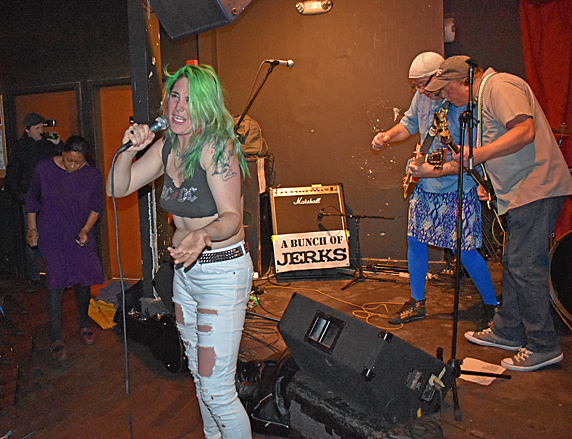 A Bunch of Jerks
Photo: Blowfish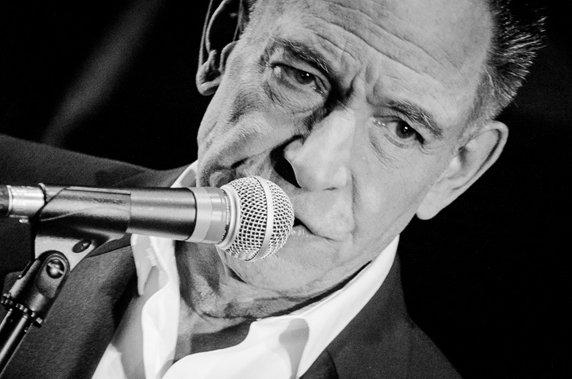 Robert Gordon
Photo: John Keegan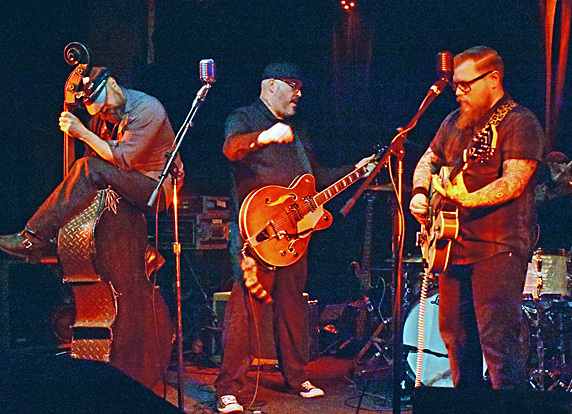 Diablogato
Photo: Blowfish

Hambone Skinny
Photo: Blowfish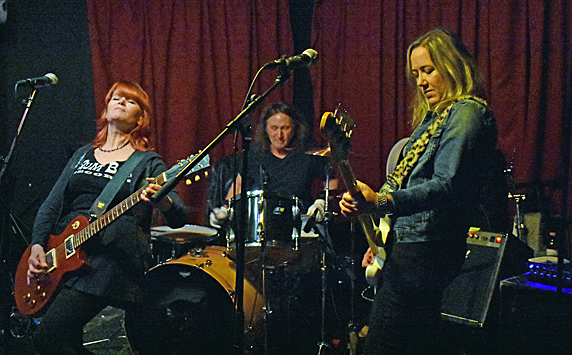 Justine and the Unclean
Photo: Blowfish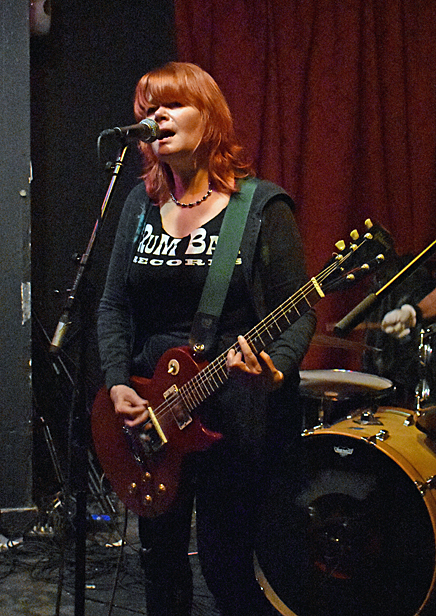 Justine and the Unclean.
Photo: Blowfish