The set was one of those pin-you-against-the-wall and go sets. SET LIST They did What Love Is and Ten Seconds Over Tokyo. The first encore was Final Solution (video of Final Solution) and that was as epic as you would wish. The final song was Sonic Reducer. Video of Sonic Reducer
In the end it was not just a peek into rock history but a powerful and rocking good show. This was their last show in the U.S. leg of their tour. They're now touring Europe.

This past weekend had mucho going on. We just had to pick. We went to the comfortable Once at Cuisine en Locale. They called the show the Pre-Christmas Punk Pop Party which had five bands. We missed Sprained Ankles who we like a lot. We'll catch 'em soon.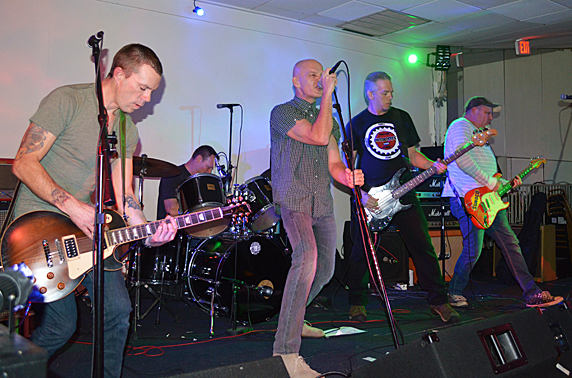 Stranglehold
We were greeted by Stranglehold just about to start their set. They've been doing the same thing on and off since 1982 and that is catchy punk. The songwriting is simple but they always manage to have that one phrase or lick that sticks with you.
The drummer sounded like rolling thunder. You could see where he got some of his technique when they covered the Who's Substitute. Either of the guitarists would have been sufficient but with the two it was primo. The lead singer was belting it out. On some of the choruses he wraps his voice around a repeated phrase and drives it home.
I think I like Stranglehold even more now then back in the day. Back then they were one of many but now the straight up punk bands are getting sparser. They wanted to do this gig to get their chops for the upcoming Mighty Bosstones punk oriented Throwdown show they are doing on Dec 28th. (see below in gig oistings)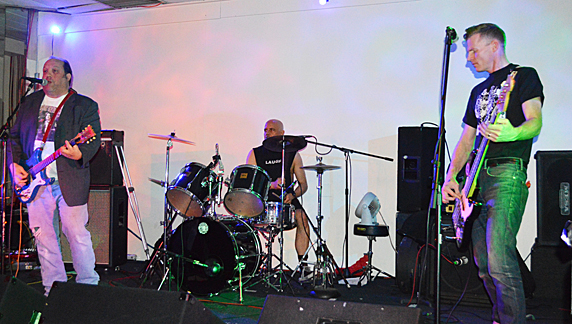 Jay Allen and the Archcriminals
The same goes with Jay Allen and the Archcriminals. You can always count on Jay to deliver a fast punky set. With him it pays to listen to the lyrics because they are acerbic, sarcastic and funny. The Archcriminals seem to do it all effortlessly. Even when the drummer Larry Litagot had a problem and couldn't play, Jay and the bass player just played the first two songs. No big deal.
With Jay you have cover songs you know, cover songs you don't know, and originals that sound like cover songs. He started with a song that I'm sure was his but nope it was a cover. The metaphor for a broken heart was Gerry Cheevers… (I Feel Like) (Gerry) Cheevers (Stitch Marks On My Heart) by the very cool Chixdiggit, a Canadian group who's played Boston a few times and Jay did see them every time.
The Archcriminals have a new album on Rum Bar Records They played Chopped Liver from that is representative of his style.
We've seen Jay lots of times and every time it's very cool. He's one of the people that makes the Boston scene a nice place and a musician that keeps it going. As an additional note Jay was walking with a crutch -we asked him why - Jay was so excited about playing with the Sprained Ankles that he indeed sprained his ankle!!! He did play without it however.
We caught an odd and unintended effect of the lights on Jay Allen. They caused a psychedelic backdrop. You can see it to the left of Jay in this video.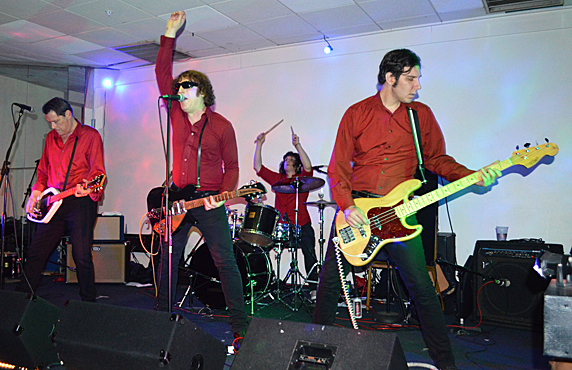 Muck and the Mires
Then it was Muck the Machine, taking over. We saw them twice in a week just two weeks ago. Would that be enough? No, you never can have too much Muck and the Mires. They proved then that they have two complete sets of songs. This night they combined the two and it was a hook laden festival.
Every time you hear Muck you can't believe how lucky you are to have this around all the time. That was the feeling for the whole night. We caught three sets full of well-crafted material by veteran musicians that cranked it out. The friendly scene added to that.
The next day Cuisine en Locale was having the Punk Rock Fleamarket, it has officially moved from TT's to Once. There was also the Boston Hassle Black Market. The scene is thriving at the moment. We LUV it!!
In other news.....
We talked to Chris from Duck and Cover this weekend. They had a good year and some rewards from the Rock and Roll Rumble. Now the song Knock 'em Down is included on the latest Rock Band 4 game by Harmonix and that's opening up a whole new fan base. They are getting more attention on social media, emails from fans across the world (some asking for the chords to the song) and hits on the videos for it. Those are examples on how to get attention in the busy music world. He's looking forward to a great show coming up soon at Opus in Salem on the 21st (see listings below)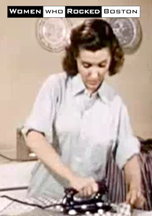 Andrew Szava-Kovats never sleeps. He's released a book from his documentary Women Who Rocked Boston which he released just two weeks ago. There's extra material in the book - including a playable reprinting of the Clubland game the BGN published in 1982. The book is available at Amazon.com Purchase here!
And don't forget the Documentary! (You can purchase the DVD here!) It's a portrait of women who helped shape the Boston Rock Music Scene, from the 1970s to the 1990s. Includes Live clips from the Bristols, Jen Trynin, Tracy Bonham, Juliana Hatfield and more... Miss Lyn is in there of course as well as some of our faves: Laurel Blanchard from Lou Miami, Lilith , Misscarriage editor and bass player Carmen Wiseman, the great Jane Hudson of Jeff & Jane/Rentals, the active again Melodye Buskin of Phobia/Lou Miami and the beautiful and articulate Linda Viens.
Here's some good shows coming up this week.....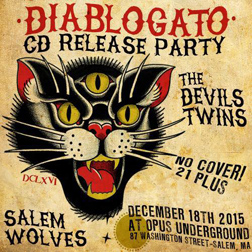 December 16 (Wednesday) at Once Lounge in Somerville there's a festive night of music and merriment. They are collecting unwrapped gifts for children currently in foster care. They're looking for range from toys, books, art supplies, sporting goods, electronics, personal care items, clothing, coats, gloves, hats, and gift cards. Please enjoy the bands and bring a gift: Walter Sickert & the Army of Broken Toys, Lemon Merchant Allstars, Goddamn Glenn and His Red Cup Ensemble, Parlour Bells, Johnny Blazes and the Pretty Boys, The Static Dynamic, Los Texicanos, Axemunkee and The Knock Ups
December 17 (Thursday) Mr. Airplane Man is playing at The Plough and Stars
December 18 (Friday) The Downbeat 5 are opening for Tim Gearan at Atwood's.
December 18 (Friday) The Rationales, When Particles Collide, The Static Dynamic and Stars Like Ours are at Great Scott
December 18 (Friday) Diablogato's CD Release Party at Opus Underground Salem also on the bill The Devil's Twins and Salem Wolves - and its FREE!
December 19 (Saturday) A Crash Course For The Ravers featuring DiabloGato. That's 1-4PM WMFO 95.1 on your radio dial.
December 19 (Saturday) There's a "Rockin' Winter Party" at O'Brien's with Jittery Jack, Diablogato and Easy Ed's Record Hop between sets.
December 19 (Saturday) The Figgs and The Upper Crust are at Great Scott
December 20 (Sunday) It's Thrash 'n' Bang s 5th Annual Holiday Party at The Midway with The Pity Whores, Fast Time, Honest John, Lucky United, Bad Movies and Unlisted!! Also FREE pizza. Only $5. Starts at 4PM!!
And out in the the future we have.....
December 21 (Monday) Chanticlear, Duck and Cover, Quiggs, Oh The Humanity and The Offwhites are at Opus Underground in Salem. (FB Page)
December 22 (Tuesday) Duke Levine is playing at Atwood's and Wayne Viens is celebrating his birthday there!! Happy Bday WAYNE!!!
This year the Might Mighty Bosstones have decided their shows should feature all old school Boston garage and punk bands!! This is a AWESOME and most wonderful idea!! Here are the line ups:
December 26 (Saturday) Hometown Throw Down with the Mighty Mighty Bosstones, The Neighborhoods and The Upper Crust at the House of Blues
December 27 (Sunday) Hometown Throw Down with the Mighty Mighty Bosstones, The Real Kids and The Queers at the House of Blues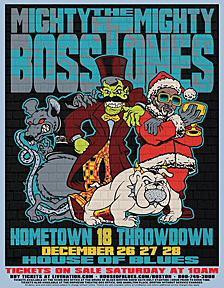 December 28 (Monday) Hometown Throw Down with the Mighty Mighty Bosstones, The Outlets and Stranglehold at the House of Blues
December 28 (Monday) Shiny Beasts, Dippin' Sauce and Classic Ruins are at The Midway
December 31 (Thursday) New Year's Eve Party at The Plough and Stars with Today Junior
December 31 (Thursday) New Year's Eve at O'Briens with The Scrooges, Quiggs and Gaskco.
December 31 (Thursday) New Years Eve Celebration with Hallelujah The Hills, The Barbazons and Milk at Great Scott
December 31 (Thursday) At The Midway they are staying true to their QUEERAOKE!!! Women's Dance Night - All are welcome - ring in the new year with The Midway folks!
January 2 (Saturday) The Petty Morals celebrate their newly released EP Marked Women at Great Scott along with The Organ Beats, Watts, and Stars Like Ours
January 2 (Saturday) Tsunami of Sound, Black Souls and Shiny Beasts are at Sally O'Brien's
January 3 (Sunday) Roy Sludge is at State Park in Kendall Square this is a regular evening show.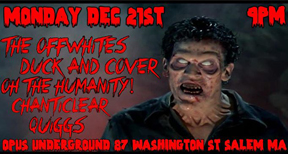 January 7 (Thursday) It's a Book Release Party for Brett Milano's Don't Thank Me All at Once (The Lost Pop Genius of Scott Miller), at Store 54. If you'd like to grab a copy beforehand you can do so here Amazon.com
January 8 (Friday) My Own Worst Enemy, When Particles Collide, Overlake and Gene Dante and The Future Starlets are at the Midway
January 9 (Saturday) Mr Airplane Man and Vapors of Morphine are at Atwood's
January 15(Friday) Thee Sonomatics and The Black Souls are at Beatnik's, Worcester (433 Park Ave)
January 16 (Saturday) The Fathoms, Tsunami of Sound and Richie Parsons at the Midway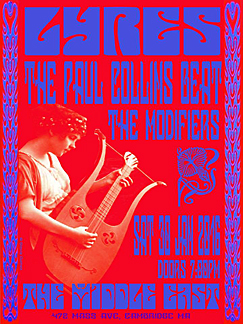 January 16 (Saturday) Roy Sludge is at Sally O'Brien's - this is a 6PM show.
January 16 (Saturday) OC45, Point Blank, Meat Depressed, The FUs at Koto in Salem.
January 22 (Friday) Goddamn Draculas, Red Sky Mary and Watts are at Johnny D's
January 29 (Friday) The Dictators - NATUR - Neutral Nation are at The Parlor Newport, Newport RI (FB page for more info)
January 30 (Saturday) The Dictators - Lenny Lashley's Gang of One - Nick and the Adversaries - Neutral Nation are at Great Scotts
January 30 (Saturday) Lyres, The Paul Collins Beat and the modifierS are at The Middle East Up. BUY TIX here
January 30 (Saturday) Reddy Teddy is playing at a 10 Jam for Ink Jam Tattoo in Arlington . 6-10 PM at the Knights of Columbus, Arlington MA. Check otu the FB page for more info.
February 17 (Wednesday) Poison Idea, Child Bite, The FUs, LIVVER and Profit Margin at The Midway
CONTACT US AT....misslynbgn@yahoo.com - Send us your gig listings, your news and anything else ya got!!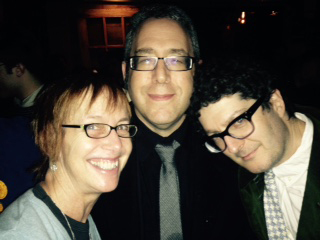 Joanie Lindstrom hit the Matador Christmas Party in NYC.
It's Joanie, Gerard Cosley and Patrick Amory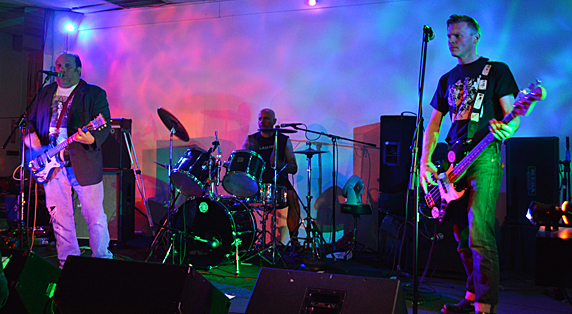 Jay Allen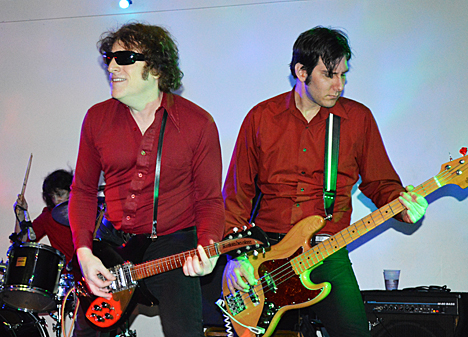 Muck and the Mires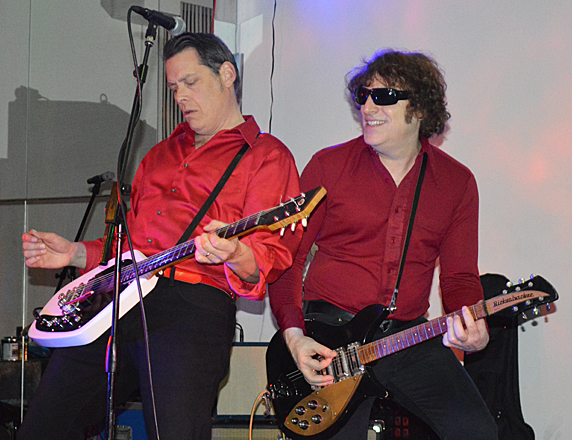 Muck and the Mires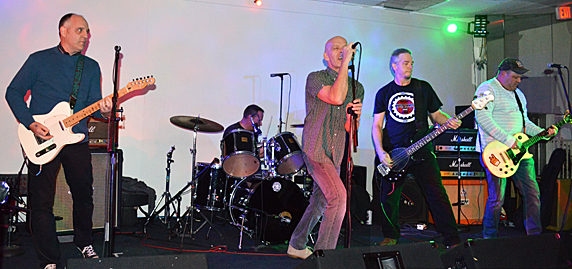 Stranglehold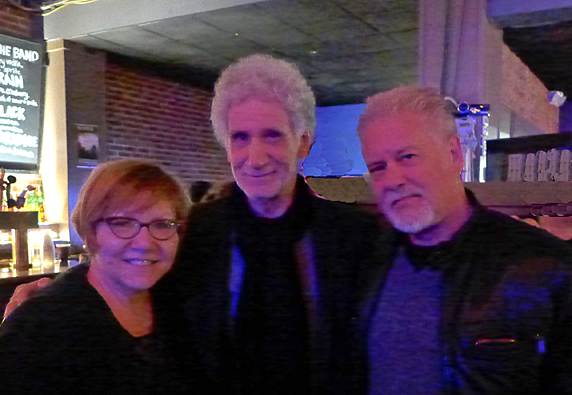 Miss Lyn, David Bieber and Jim Sullivan
at Brighton Music Hall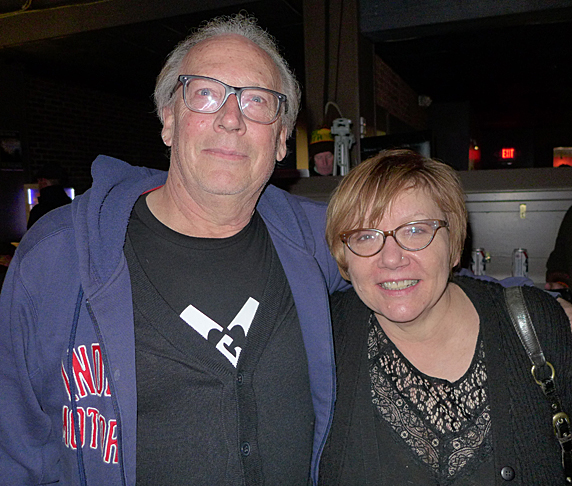 Chris Bell and Miss Lyn
at the RFTT show.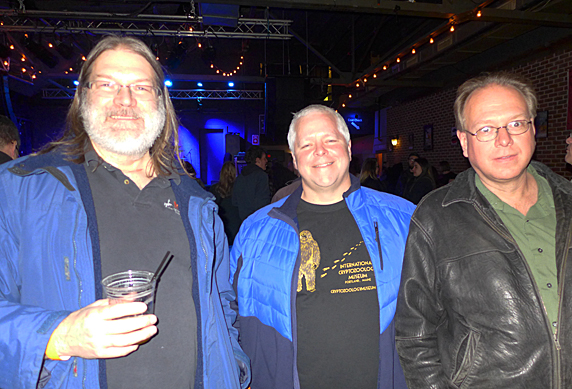 Hohn Hess, Dan and Ernie
at the RFTT show.
Township