The BGN News Archive
December 24, 2018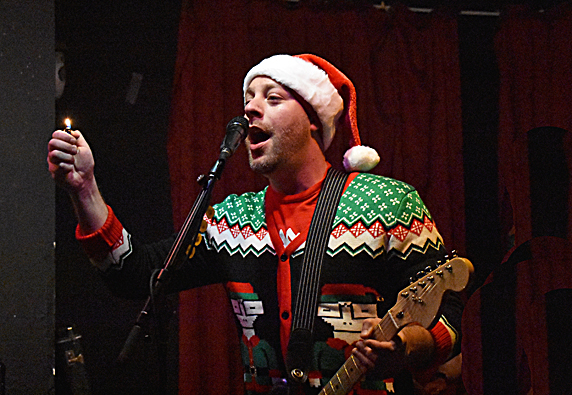 MERRY CHRISTMAS
Steve of In the Meantime
Photo: Blowfish
---
O'Brien's had the weekday rock for us again. Jamie from Loser's Circle set up the Thursday show and he opened in a solo spot. We got there just for one song: "What's So Long About Peace, Love, and Understanding?" Later he said that he did mostly a set of covers with two Loser's Circle songs.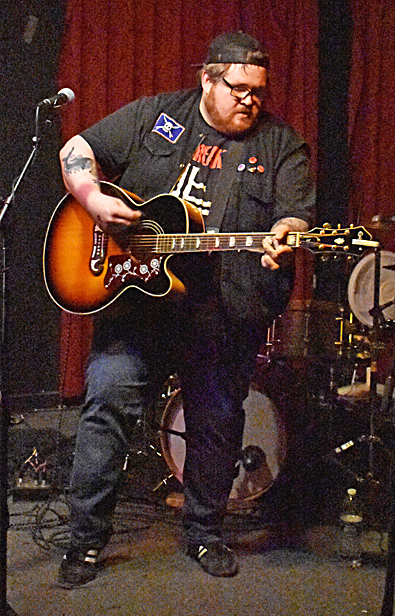 Jamie
Photo: Blowfish
Wolf Tape are from Weymouth. They had a winning combo of punk and more conventional elements. The songs were simple and the melodies were too, but both had just enough hook in them to make it work. The whole set was very enjoyable.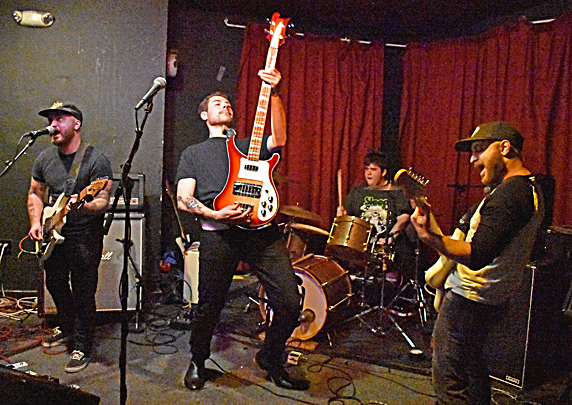 Wolf Tape
Photo: Blowfish
The guitarist had a stunning tone. He said later that he just got a new amp and that tone was there when he plugged in. Their Bandcamp material is recorded roughly but this song called "Product" is a good song. We hope to see this band again in the future.
We also have"Product" on the first video above.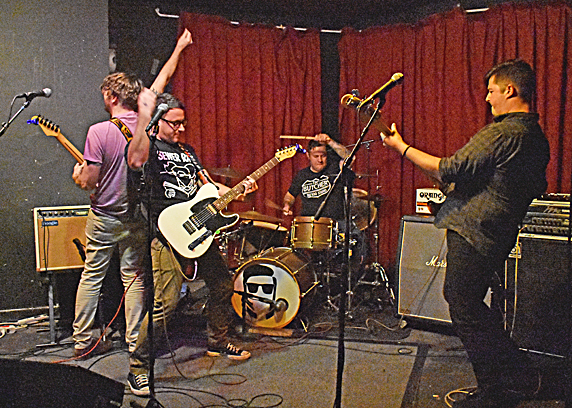 Jeff Two Names and the Born Again
Photo: Blowfish
The next group called Jeff Two Names and the Born Agains are from Savanah. If the name seems a bit odd that's because it reflects the wacky side that the group has. They roared through the set often playing three songs in a row before some funny banter. One thing they did was play four songs in two minutes 16 seconds. All bands should attempt that, it was cool. They were all Ramones type songs with off kilter lyrics about family life. They call themselves a punk dad band.
They did cover one Ramone's song, "Judy Is a Punk" Check out their Bandcamp page.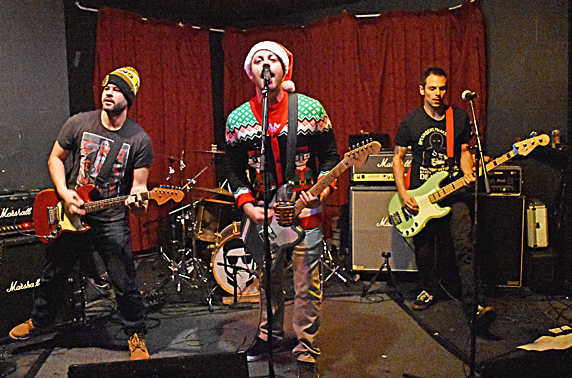 In the Meantime
Photo: Blowfish
We've seen In the Meantime a few times and every time we like them more. Coming after two good bands they distinguished themselves by putting in a super tight set. They do a lot of shows on the road and that does every band good. You could hear the bass hand in glove with the drums. We kept our ears on that bass playing. It was great work. The guitars are arranged for maximum impact. The group is all in sync. It all seems second nature to them whereas other groups struggle in those things.
They ended with a punked up "Frosty the Snowman" which continued to feed our holiday spirts. Lead vocalist Steve had one of those Descendants ugly sweaters. That seems t be a punk holiday tradition now.
Then it was the fourth week in a row for an early Saturday show at the Midway. It was the record release party for Greg Allen and Fringe Religion. They went on right at 4pm. We, being fashionably late, missed it. Damn!! Greg had the drummer who was on the CD release in the band. The thing is he is now living in Arizona. He flew in for the show, and he was wearing a kilt! And Greg's new CD is called Happiness Is On The Way which we love. Read our review of it here. The first song "She's Stoned" is something you have got to hear!!
Classic Ruins
Photo: Blowfish
We caught most of Classic Ruins' set. Frank Rowe introduced a song by linking it to all current social and political problems. It seemed like it would be a new song, but no, it was "Geraldine, (I Need Money)". They had Matt Burns on drums and he has all the Ruins material down pat so it was a good set. And of course there's Carl Biancucci!!
What can you say? The Classic Ruins are one of the mainstays of Boston punk and they still play and sound just like they did originally. They're living history on top of great rock.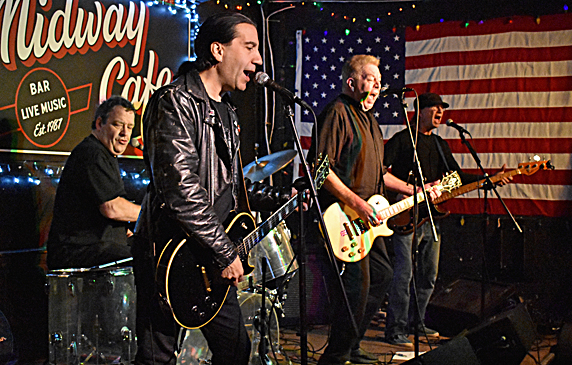 1.4.5.
Photo: Blowfish
Next it was 1.4.5. who also have a long history. We used to follow them back in the mid-eighties. They've reactivated their career in the last few years and are now playing with regularity. Lead man Paul Armstrong was in his usual revved up form. He is dedicated to rocking out. They played rock pop with punk sensibilities. You can see that coming from Paul's first group the Flash Cubes from the seventies.
They had a new humorous song about Boston driver's called "Use Your Blinkah!". We all related to that. That's ready to record too.
They also covered "Motor Biking" by Chris Spedding. That's one of those early punk singles that we love. Video of that above. Paul's got great taste. He also knows how to pick his band, they were all playing on the same energy level. The drummer was Ducky Carlisle. He's a great drummer as well as a Grammy winning engineer. Bob Cat on guitar was another player who traveled (from upper state NY) to play the show. They are like Stop Calling Me Frank in the way that they are getting more attention now than back in the day. We love having them around.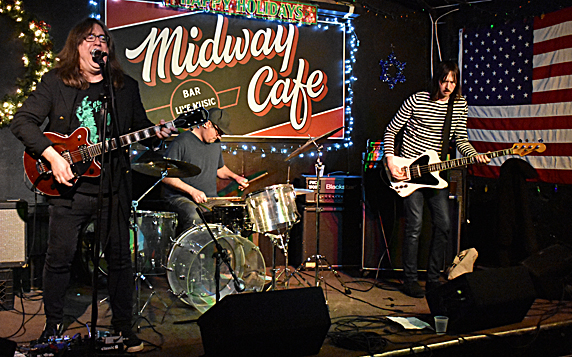 Fireking
Photo: Blowfish

It's been too long since we last saw Fireking. Tony Kaczynski of course is playing all over town on any given week in any number of configurations and guest appearances.

About a third of their set was from that Double Trouble album that introduced many of us to the group. We just go crazy for those songs. The Fireking experience is when the group cranks up and Tony's distinctive voice rides on top. The albums capture that but hearing it live is the thrill. The newer songs are in the same mold and we are waiting on that next album that is overdue for release (we say).

For a while we stood in front of bassist John Sheeran's amp. At that point we could hear the bass distinctly. Sheeran played simple or with added fills depending on the song. Many of the lines sounded like a studio musician's work: clean, tight and well thought out. We've seen John in his other groups like Spitzz and Tom Baker and the Snakes but this was the first time we could pick him out of the mix. Fireking is a trio so it's easier to hear. John was pretty amazing and we can see why groups seek him out.

They ended their set with the usual song ("Dressed for the End of the World"?) that slowly transforms into "Rain" by the Beatles at the end. That's always a stunning moment.

It was the usual upbeat sociable crowd with a lot of friends there, including Richie Parsons, Mike Stewart, members of Crunchtime and Jim Foley. We love these Midway shows!!

Here are some more excellent photos by John Keegan of the Midway show with Greg Allen's Fringe Religion.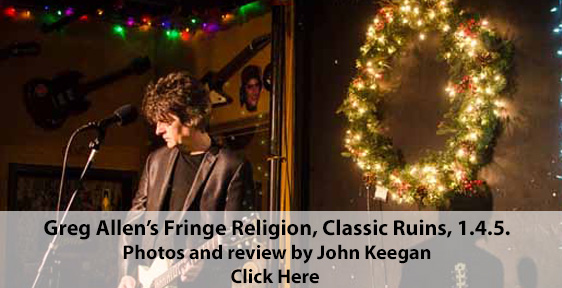 More band photos below the show listings.
---
And in other news.....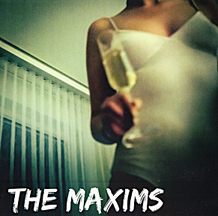 We got The Maxims EP last week when we saw them and got hooked on it for the rest of the week. We played side two which is "Cuban Embargo" and "Heartbeat" repeatedly for an hour at a time. That's no exaggeration. A lot of people are doing the garage psych thing but The Maxims put something extra in there that makes it sound new and exciting as well as appreciating the origins. They have some simple organ lines that are constantly catching the ear even though they seem to be there just for color. They use a Hammond B3 at times which explains the tone, alternating with a Farfisa. Much recommended!!
We have it on out Top Ten along with Greg Allen's new EP.
The Museum of Sex in NYC has a show up now (through Nov 2019) called Punk Lust: Raw Provocation 1971-1985: looks "at the way Punk culture used the language of sexuality-both visually and lyrically-to transgress and defy, whether in the service of political provocation, raw desire, or just to break through the stifling gender norms and social expectations that punks refused to let define them." From the images on the website and the interview with the curator in Please Kill Me it looks worth a trip!!!
Also from Please Kill Me a last minute Punk Rock Gift Guide!!
---
Here's some good shows coming up this week.....
December 28 (Friday) Randy Black and the Heathcroppers, Richie Parsons Band (His record release party!!), Vangelista, Trick Wallace Trio at McGann's FB page for times and directions.
December 29 (Saturday) The McGunks, Scotty Saints & True Believers, Steal Reserve, COB at The Midway for a 4-8PM show.
December 29 (Saturday) time & place, Hambone Skinny, Blame Shifters plus a very special surprise guest at a night show at the Midway
And further out we have...... WHOA and Happy New Year!!
December 31 (Monday) New Year's Eve Bash with Something Sneaky, Native Son and Today Junior at O'Brien's Allston.
December 31 (Monday) New Year's Eve Billy Connors Project, Stop Calling Me Frank and Hambone Skinny at Sally O'Brien's in Somerville.
December 31 (Monday) Michael Kane and The Morning Afters are streaming a live show on Facebook. They'll do live sets at :
10 - 10:45 PM, 11- 11:45 PM and Midnight to 12:15AM. Just go their their FB page to listen.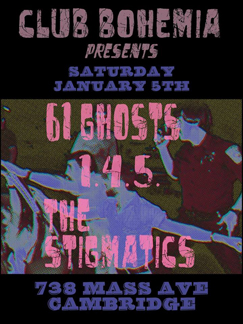 January 4 (Friday) It's tradition! The Annual NYDAY sale at 40 South St Vintage! come and grab a mimosa or a bloody mary and rock out. 50% off ALL THE CLOTHES!!!! 12-4PM FB page for more info
January 4 (Friday) OC45, The Dents, Duck & Cover, Blame It On Whitman at O'Brien's Pub
January 4 (Friday) 61 Ghosts, Little Billy Lost, JonesCreek, Thee Fightin' Fish at Koto Salem
January 4 (Friday) Revilers, Fast Times, The Von Traps, Losers Circle, DNZL down the Cape at the Brewster VFW #9917 6-11PM
January 6 (Sunday) VAULT Punk Fest with Moist Boy, Lenny Lashley, The Pourmen, American War Machine, Total Chaos at Greasy Luck in New Bedford. Starts at 4Pm FB page info
January 11 (Friday) Not A Wasted Night: A Benefit for Chris Doherty of Gang Green at the Paradise. More info to come. Keep an eye on the Facebook page for updates. Tix are $25 and you knwo this is a great cause!! You can buy tix here. Here's a list of performers so far: Slapsdhot, The Dogmatics, The Outlets, Unnatural Axe, White Dynomite, F.U.'s, Springa, Worm
January 11 (Friday) Red Arlington, A Bunch Of Jerks, HIXX and Ski Bunny at O'Brien's in Allston.
January 12 (Saturday) Punk Rock Aerobics - A benefit for Girls Rock Campaign Boston! at ONCE Ballroom Noon to 3PM FB page.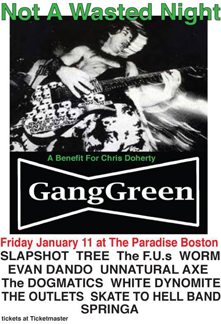 January 12 (Saturday) IL Mostro (CD release) w/ Cortez, Scuzzy Yeti & Wrought Iron Hex at O'Brien's
January 12 (Saturday) Gene Dante And The Future Starlets, The Gala, Tiger Bomb, Smitt E. Smitty at Once Somerville.
January 12 (Saturday) The Joe Zippo Memorial Show at KOTO in Salem. Featuring: Hub City Stompers, Michael Kane & the Morning Afters, Brix'n Mortar, COB and Matt Wall will be playing in between sets.
January 12 (Saturday) Restraining Order, Envision, Antagonize, Brother, Pummel at AS220 Provi RI
January 17 (Thursday) The next Buy Me Boston book event is at the Boston Public Library 6-8 PM Here's the FB page.
January 17 (Thursday) Boston Emissions presents: PowerSlut, Stars Like Ours, Dark Wheels at Once Somerville.
January 18 (Friday) Tsunami of Sound, Keytar Bear, The Chelsea Curve and Little Billy Lost at Sally O'Brien's in Somerville.
January 18 (Friday) The Imposers, The Radiator Rattlers, Tigerman Woah, Graneros at The Worthen Attic in Lowell. <
January 18 (Friday) Billy Connors Project, Stigmatics,Thigh Scrapers at Koto in Salem.
January 19 (Saturday) A Crash Course For The Ravers show has BAABES in to chat and spin tracks. 1pm to 4pm WMFO 91.5FM (http://www.wmfo.org/popout_player.php?bitrate=256)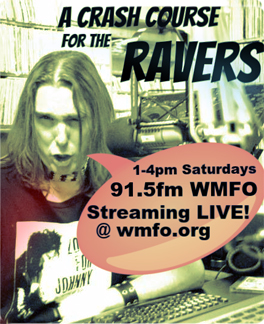 January 19 (Saturday) The Gobshites, Time Out Timmy, Mongorellis, Punk Band, and Jimmy Jacked at the Midway for a 3-7PM show.
January 19 (Saturday) Nat Freedberg, Watts, Justine and the Unclean, Duck & Cover at Once Somerville
January 19 (Saturday) Franklin's Birthday Bash at Hotel Vernon w/ MK & The Morning Afters, Origin Story, Coffin Salesman, Chris Murray and more - only $5!!!
February 1 (Friday) The Cryptics, The FUs, Secret Spirit, Triggered at UnchARTed in Lowell.
February 2 (Saturday) Welch Boys Annual Ron Holbrook Memorial Show - proceeds go to The Pine Street Inn...featuring The Welsh Boys, Ice Cold Killers, Blue Bloods and Rockin' Bob Punk Band...at Great Scott.
February 2 (Saturday) Art Thieves, Bundles, Stolen Wheelchairs, Blatch at the Midway 8PM show
February 8 (Friday) Hey Zeus Record Release & Listening Party (Argonauta Records) with Motherboar, Cocked N Loaded, Labor Hex at Once Somerville.
February 8 (Friday) Murphy's Law at the Middle East
February 16 (Saturday) Stop Calling Me Frank, A Bunch of Jerks, The Knock Ups, and Tsunami of Sound are at The Midway for a matinee show 3-7PM.
February 16 (Saturday) The Chills are at The Middle East Up.
February 19 (Tuesday) Gang Of Four at Once Ballroom!
CONTACT US AT....misslynbgn@yahoo.com Send us your gig listings, your news and anything else ya got!! You want your CD reviewed?? Contact us for that too.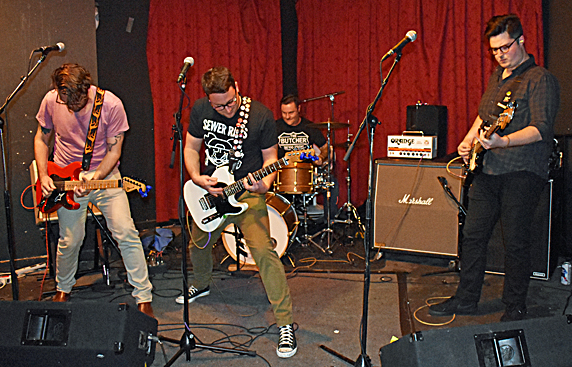 Jeff Two Names and the Born Agains
Photo: Blowfish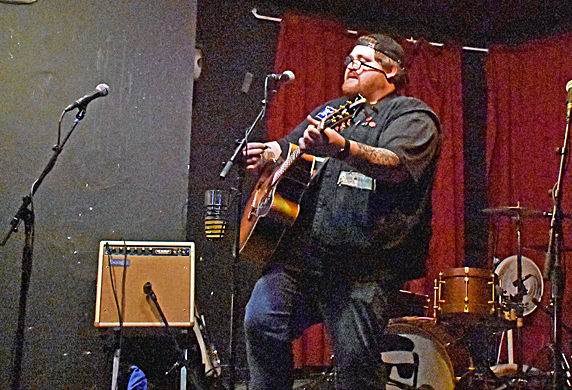 Jamie from Loser's Circle
Photo: Blowfish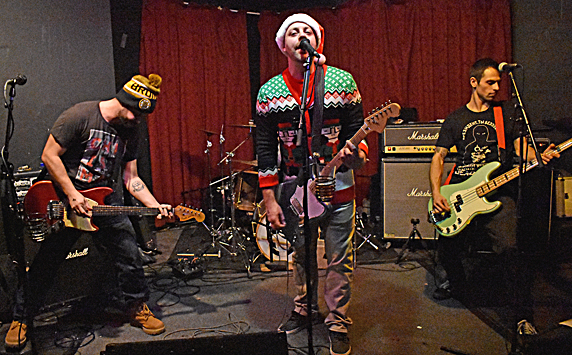 In THe Meantime
Photo: Blowfish
Wolf Tape
Photo: Blowfish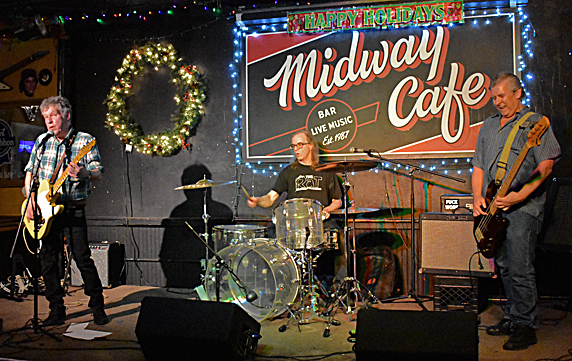 Classic Ruins
Photo: Blowfish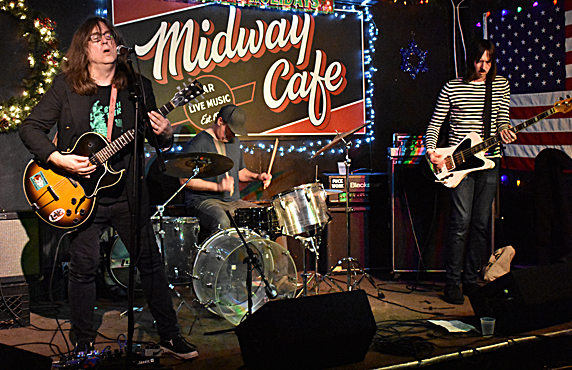 Joe Perry and Santa
Photo: Blowfish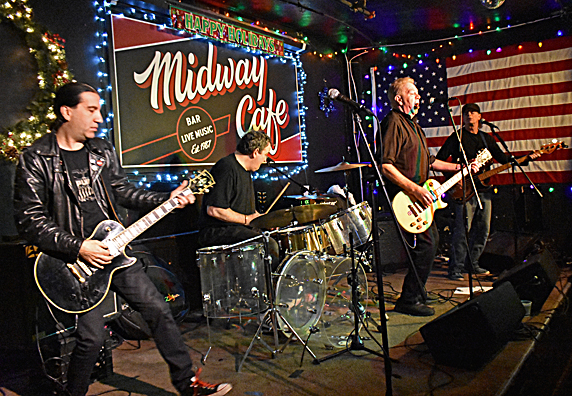 Stop Calling Me Frank
Photo: Blowfish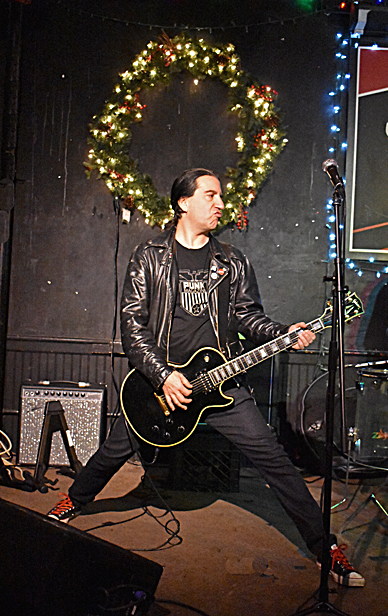 Bob Cat - 1.4.5.
Photo: Blowfish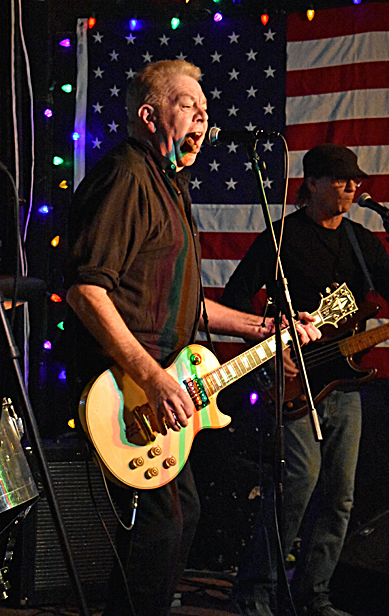 Paul Arnstron - 1.4.5.
Photo: Blowfish