The BGN News Archive
December 28, 2009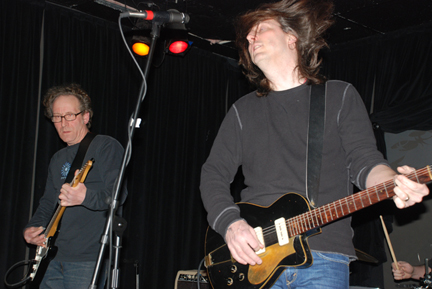 The Neats surprise gig at Church on Tuesday 12/29/2009.
You can see them New Years Eve

.
Hey Happy Holidays to everyone who reads this!!! And everyone else too.
So what's going on out there…let's end the last week of the year by doing it right…this Monday, December 28th there are actually two punk shows one at Charlie's Kitchen with Razors In The Night and Hate & War … and one at The Midway with The Klix, Hate & War, The Cryptics, Calamity and Cutthroat Society….
and the next night there's pretty neat show:, on Tuesday December 29th a tidy little band, will be playing along with The Classic Ruins and Kenny Chambers at Church…you might wanna go…..I will be seeing you there!!
….if you can't make that show though…I am sure fun will be guaranteed at the very special Triple Thick Holiday Show at the Plough & Stars on Tuesday the 29th…
And here it comes…later this week…ugh wow!…New Years Eve…..there's a royal NYE at Church again with The Upper Crust and The Gentlemen……
And get your tix now folks because First Night is loaded with good music all over town!! And just about everyone I know is going to see The Neats reunite in support of the recent reissue of their early recordings on " Neats 1981-84" , and play at the Orpheum along with Buffalo Tom and The Lyres.
And if you didn't get to see them before the holidays…
Monday January 18th JJ Rassler's new band JJ & The Cuban Heels will be at Charlie's Kitchen....
alrighty folks have a wonderful and rockin' holiday!! talk to y a next week email me! Hey do you have any cool NY resolutions???? I got about a ton!