The BGN News Archive
December 28, 2020

Greg Allen has been busy these last few weeks. He's recording his new album, we got him for an interview last week, then he did an interview with Steev Riccardo over at the Twisted Rico podcast. Steev called it a "70s geek fest" where they talked up all the great seventies bands. Greg actually talks up the albums that he logged as his top albums in our interview like MC5, NY Dolls, Stones and Alice Cooper.

Hellminded Records has announced that the next Oh, The Humanity album is coming out in Spring of 2021. To tide us over we listened to our favorite cut on their last album "Roadkill". You can listen to in the link below.

Last week we posted the Juliana Hatfield live stream from Q Division studios. They've been able to keep recording going these last few months. Q Div has been in Somerville for 20 years but they'll be moving in the summer of 2021. Not too far as it turns out, the new address is on Rindge Ave in Cambridge. Here's the story in the Cambridge Day paper.

The Shang Hi Los released their second video this week. "Skipping Records" shows a glam influence. It's got the same appeal as the "Sway" video – and that's a lot of appeal! The video would be an accomplishment at any time but to get it now shows the work ethic of this group.

John Powhida dazzles in so many ways. His raw talent is undeniable. It's no mystery why he and his band won the Rumble in 2011. Faced with a set of his songs and arrangements there would seem to be no other choice. It's hard to beat John at his well-crafted pop.

In his songs the music is like mini symphonies and the lyrics and singing evoke dramas. That's the case with John's latest video "Michael 3 O'Clock". The song is about Michael Quercio of the Three O'Clock, the leaders of the Paisley Underground in the 80s. There are issues there that you can guess from the lyrics.

We would call it a tour de force but that would imply that it's an unusual accomplishment when in fact John reaches these heights all the time. In the group with him are Brett Rosenberg (Rudds), Peter Moore and Chris Anzalone.
Video below.

Muck and the Mires never stop being creative ... and busy. They find inspiration everywhere and anywhere. Their video for "Strange Waves" which is off their latest album – Greetings From Muckingham Palace. The video is a colorful cartoon with simple graphics.
Video above.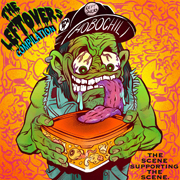 We reviewed the Hobo Chili fundraising album The Leftovers Compilation. With the proceeds so far they just gave the Midway $600.00. What a great job! You can still buy the compilation and the funds will go to the Midway and the Greater Boston Foodbank.

You can still purchase/donate! Go to the Bandcamp page!

Simone Berk has revealed that Kid Gulliver are recording at Zippah Recording Studios with the a rhythm section of Sandy Summer (drums) and Lee Harrington (bass). WHOA!! That's something to look forward to!

We're on a Jonathan Richman jag lately so here's another worth while find. A vid with audio of a 2014 radio show Jonathan guested on called Wax Crackle Pop . It's super focused on the Velvet Underground. Listening to this you can see how Jonathan

worshiped the band and for good reason. In this discussion, really a monolog, Jonathan pinpoints specific things The Velvets did that attracted him. His insights are plentiful and accurate. He plays examples on the guitar. Jonathan also talks about 'seeing' the colors of Velvet songs. Seeing color in music is called Synesthesia.

Jonathan makes an interesting point that the Velvets, and all bands in that era, played with much less volume. There was no such thing as a 100 watt amp till a little later in the sixties. The PA's were only 50 watts. It's a point that's forgotten but is essential if you want to understand an early sixties band. There's so much in this vid, you should get in and listen to all 50 minutes!!

Last week we mentioned Jojo's new album called SA. It's on Bandcamp. Jonathan also has a series of posts called Just a Spark, On Journey from the Dark. it's a series of podcasts done by Jonathan! In Episode 8 he interviews Andy Paley, who got Jonathan his first gig in 1970 opening up for Cat Fish Black (which become Sidewinder) at a college in the Fenway area.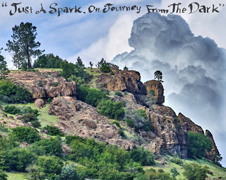 Andy and Jonathan talk about those very first days in Harvard Square. That's very exciting for long time fans like us. They also talk about some 60's rock shows in the area that are revealing in their details.
Jonathan has stopped doing all this for the moment because of the spread of coronavirus. He posted a letter on Bandcamp. (pop up Photo here) that says in part…
"The break is also a "moment of silence": a way of showing respect. …for now, with infection spreading so fast, it feels wrong to meet and record even as careful as we have been. A friend of mine explained to me what the inside of a Covid-19 hospital ward looks like. Let's not put anyone in there."
We latch on to that expression of personal responsibility. We have to be careful until we all get vaccinated. Reinforce your commitment and stay safe!! And with that.....
Iggy Pop released "Dirty Little Virus" a song about Covid -19. You can also buy an Iggy Pop face mask (see above) so you will look like Iggy! Listen to Dirty Little Virus here and get the merch here.
| | |
| --- | --- |
| Simone Berk | The Chelsea Curve |
| Shang Hi Los | Andrea Gillis |
Last Sunday was the Rum Bar Holiday Mess Around 2020. It was jam packed with 19 songs by 19 different artists. Some of the highlights for us were: Cold Expectations with the video for "Coat of Snow" which is a rare bird, a Christmas song of substance. Stop Calling Me Frank managed to get a fun video even those they were all separated for "Some Kind of Christmas"…which indeed was the sort of Christmas we had. The Chelsea Curve did a song that caught us called"All in Time"..
| | |
| --- | --- |
| Stop Calling Me Frank | A Bunch of Jerks |
Simone Berk had a show stopping sad and moody song "Dreaming of a Girl" – Simone does that. Andrea Gillis did "I'm Not Getting Anything for Christmas" (again like our Christmas) and she had her very young son drumming. That kid is a born drummer. If he's that good now – wow, wait and see if sticks with it. A Bunch of Jerks do successful vids all the time in their recording studio and they did it again with "Christmas Baby". They were all decked out in holiday gear and Stabatha was channeling Betty Boop, The Dogmatics did "Sure Don't Feel Like Christmas Time" which is a bona fide holiday classic for all of us.
But they couldn't leave it there they let Jay Allen and the Archcriminals do up "Merry Christmas ( I Fucked Your Snowman)" by the Showcase Showdown. ..and that's a Boston Punk Christmas. All sorts of other stuff in there two so dive in!!
Video below.
Lenny Lashley did another superlative job on his Christmas Gaggle show at the Midway. A lot of bands have gone acoustic to accommodate the live feed restrictions. With Lenny you can hear the difference of someone who is experienced at an acoustic performance. He did a song we have got hooked on called "Judy" (we think that's the title). He comes on at the 1:40 mark. Have a listen.....
Video above.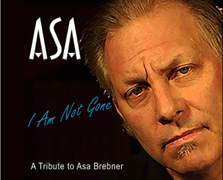 The volume two of I Am Not Gone, the Aca Brebner tribute album is shaping up. Larry Newman the mastermind behind the tribute has the artists lined up. Some of those are: Tony Kaczynski, Justine Covault, Emily Grogan, Kenne Highland Air Force, The Hummingbird Syndicate and The Darlings. There's also Shel Pierce from the Runes from back in the day. Jonathan Paley will cover "Jack's on Drugs" which was not written by Brebner but was a live favorite. We also look forward to Scott Baerenwald doing "Trapped Inside a Teardrop". Other possibilities are Andrea Gillis, Dennis Brennan, and Willie Loco Alexander

The podcast That Record Got Me High had Todd Philips (Bullet LaVolta, Juliana Hatfield Three, Lemonheads) as guest this week. Todd and the two guests examine the many facts of the VS album by Mission of Burma. They ramble a bit but they go on for an hour and a half. Have a listen here.

The Shane MacGowan (Pogues) documentary Crock of Gold- A Few Rounds with Shane MacGowan is out. Johnny Depp is the producer and Julien Temple is director. You can see from the trailer that they subtitle Shane with his heavy brogue.

You can see it on The Brattle Theater's Virtual Screening Room (go here) The cost is only $12.00. "Featuring unseen archival footage from the band and MacGowan's family, as well as animation from legendary illustrator Ralph Steadman, Julien Temple's rollicking love letter spotlights the iconic frontman up to his 60th birthday celebration, where singers, movie stars and rock 'n' roll outlaws gather to celebrate the man and his legacy. ... Immediately prior to the film is a short introduction from producer Johnny Depp. Customers should also stick around after the film for a pre-recorded conversation between Depp and director Julien Temple, exclusive to virtual cinema engagements."

Leslie West, guitarist for Mountain, died this week. Hard to believe but we did see Leslie West at the Rat. For some reason they booked him and for some reason we went. The club was full as we remember.

Coming up.....

Virtual/ Streaming/Online Events.....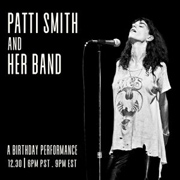 Wednesday December 30- 9PM - Join Patti and her band for a performance on her birthday, December 30th at 6pm PST, 9pm EST. (This is a live only event so be there) Patti Smith on Veeps for tix and watch.
Thursday December 31- 8 PM - Consolation Prize NYE Offering of Silver Linings x OVV- FB event page.
well if we can't have music we have some cool film events.....
Thursday January 14- 8 PM - The Coolidge Corner Cinema hosts Virtual Seminar: Blue Velvet with Beatrice Loayza - FB page.
Saturday January 23- 9-11.30 PM How cool is this?? Watch The Evil Dead with live commentary

by Bruce Campbell!! "Have you ever dreamed of watching your favorite movie with the star from that flick? Now is your chance to hand over the remote control to Bruce Campbell and let him guide you through The Evil Dead like you have never experienced it before. Relive the movie through the eyes of the star - pausing the action to explain scenes, tell unknown stories about the action, or provide funny tidbits of trivia... straight from the source. Bruce Campbell, legend, actor, producer, writer, director, best-selling author…cult hero." FB event page.
CONTACT US AT....misslynbgn@yahoo.com Send us your gig listings, your anything else ya got!! You want your CD reviewed?? Contact us for that too.
---