The BGN News Archive
December 29, 2008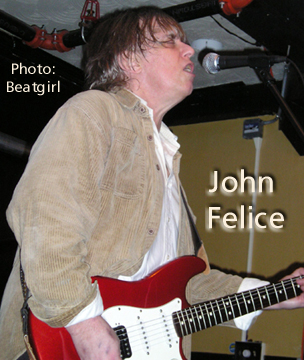 I hope everyone had a fab holiday this past week....
We sent our roving reported BeatGirl out to cover the John Felice Birthday show...looks like Kenne HIghland, Bob Colby and Dick were there along with Artie Freedman taping the show. So we have a couple pics for you from the night...and again happy bday John!!
And now we are coming up on New Year's Eve already...man it goes fast....so the show for this NYE seems to be at Church with Upper Crust, The Konks and Watts... that promises to be a good one, the Axe had to cancel but we hope to see Richie Parsons back on stage soon!!!!
For some other New Year's Eve shows we got:
Harper's Ferry has Waltham with a ton o'friends like the Morgan Knockers, Buzzwater etc....
O'Brien's has With Tomb, 26 Beers and Boarcorpse...
Also Next Friday Jan 2nd Buried in Leather will be at O'Brien's along with Destructathon....
And on Jan 2 there's a good show at The Middle East UP too with The Cretins, The Modifiers, The Wynotts and the Throwaways.....
The Plough & Stars has a NYE Bash with the Bad Art Ensemble

AND be sure to scroll on down below this news for our Abbey Close story with TONS of photos! And the brand new Rick Corraccio Journal Entry; "DMZ Upheaval" with excellent photos and a great story by Rick!!
Talk to you in 2009 my friends.....and email me with some stuff to print....Miss Lyn