The BGN News Archive
December 29, 2014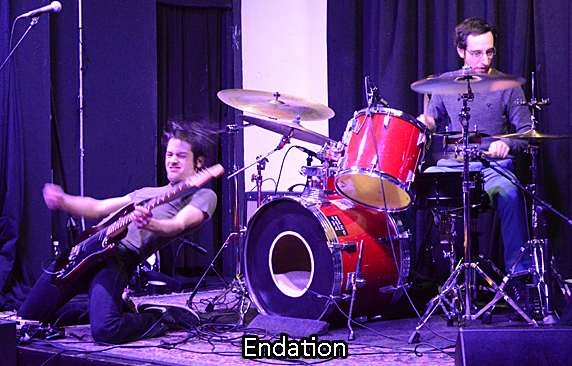 Christmas week was weak in gigs. Saturday was Captain P.J.'s Benefit at Ralph's Diner in Worcester. We didn't go and if you didn't you can still give to help the living legend by giving here (and he does NEED some help!!) . We did get a chance to talk to Kenne Highland after the benefit and he told us it was packed - that's GREAT news!!! Worcester punkers, we like your style. And you can read more about PJ here on Worcester Magazine
We went to the Davis Square Theater to catch Endation. It was a benefit for Last Hope K-9 Rescue It turned out Endation went on last so we saw a lot of the evening which included several comedians who we liked. There were members of the Old School Game Show which does shows regularly at the Davis Theater and are somehow connected to the Punk Rockin' and Pasties Poppin' burlesque ladies at the Midway on Monday nights.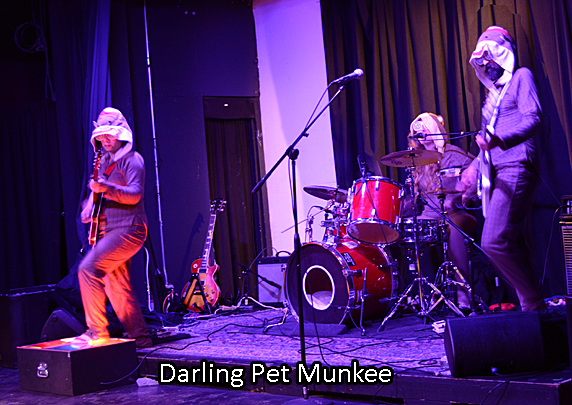 There were two bands, a pop band called the Easy Reasons and Darling Pet Munkee. Darling Pet Munkee has the whole concept of material based on mail order items from the back of comic books. We saw them at their CD release party in 2012. Tonight they were sporting actual X-Ray Specs and said that we looked like an attractive audience from what they could see. They have also added full sock Munkee suits. The darkest song Dracula's Dirt was my fave.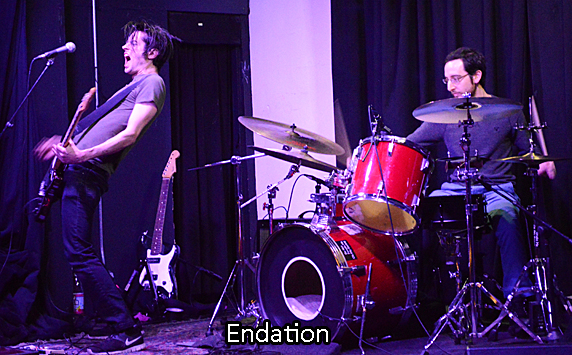 We sat through a lot to catch Endation and they did not disappoint. We saw them first a Radio and then the Midway. There is just two of them, a drummer and a guitarist/vocalist. Even with just two, the music sounds full and loud. Matt's drumming is machine-like. It's busy, regular and clean. The snare hits sound like a pneumatic nail gun.
The guitar which only has four strings puts out a raspy roar that Anthony controls making long and short segments that interlock with the drums which enhances the mechanical feel.
The kicker is the vocals on top. They are anything but mechanical. They are full of human rage and distress. They are delivered by Anthony Connolly with every ounce of energy the human body can put into a vocal. It's that combination that is the Endation trademark. It's what makes them different from everyone else.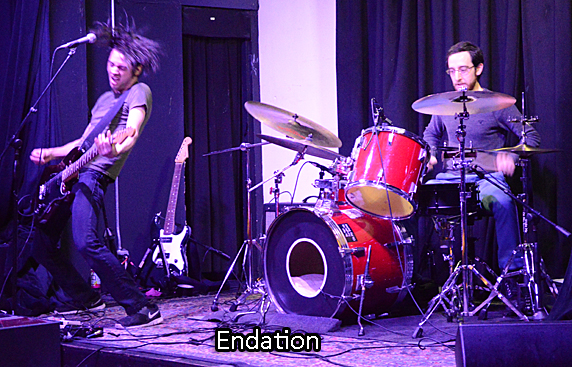 Anthony on stage is bending his body like his hip has a hinge bringing his head from 90 degrees back up to the microphone to unleash a scream. A few times he ends up on the floor. He's going through a catharsis and we are too. When the set is finished I feel more drained than he looks.
I catch a few lyrics and they seem to be emotional statements that are worthy of the stunning vocals.
Ya, we love Endation.
The Theater started with a healthy crowd but the time Endation came on at about 12:20 there were only a handful left but they gave Endation an energetic response. I was so grateful for that. I'd like to see them play in front of a large audience. Here's hoping their day will come.
This is a video of a song from a Midway gig.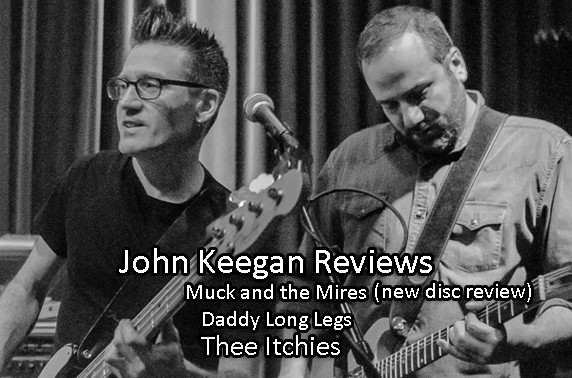 That was our week ...here's some other news...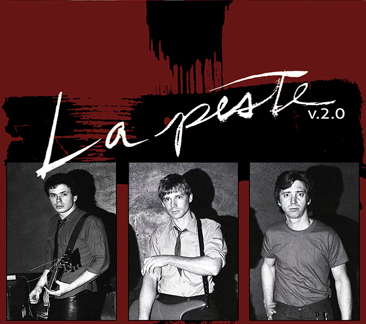 We mentioned this last week but in case you missed it: Jan Crocker is up to his old tricks and has put together, for our viewing and listening pleasure, a new La Peste DVD!!! You can catch a preview of it here. La Peste v.2.0 is now available for pre-orders, it will ship out 7 to 10 days after you order. Details on the DVD content and ordering information can be viewed from this link: La Peste v2.0 DVD!!!
There's lot's of good stuff on this DVD, it features a dynamic live performance filmed at the Bradford Hotel Ballroom where the band opened for the Buzzcocks in 1980. Ten additional videos are included in the Muzak Video and Jukebox Gallery Sections. The DVD contains 16 videos in all, with footage from the Bradford Hotel show and Cantones, along with photos from The Rat, Cantones, and the Peppermint Lounge in NYC. And it's a great selection of songs and performances - WOW!! Order yours now my friends!
Here's a listing upcoming shows we think are pretty damn worthy:
THIS Monday, December 29th There's a Rockin' Midway Dance Party at The Midway brought to you by DJ Easy Ed....this party is a collection of Boston's Coolest DJs spinning all vinyl 45s all night long!! They have Jason Thornton and Stacy Shreffler, DJ Panda, Alex Piandes and Easy Ed
THIS Monday, December 29th Up in Salem at Opus Underground - Things are gonna get weird presents a great show with Ladymob, The Knock Ups, Gene Dante, The Skeleton Beats and Four Point Restraints.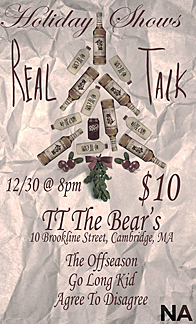 THIS Wednesday, December 31st, New Year's Eve!!! - THE MIDWAY NEW YEAR'S EVE P-A-R-T-Y!!! with Marianne Toilet And The Runs, The Knock Ups, Looker, Fur Purse and Night Slice!!!
THIS Friday, January 2nd- The Barley Hoppers and DJ Easy Ed are at Johnny D's in Davis Sq Somerville.
THIS Friday, January 2nd - Sprained Ankles, Bunch of Jerks and Muck & The Mires are at the Plough
THIS Friday, January 2nd- Sasquatch & The Sick-a-billys, The Radiator Rattlers and Diablogato are up in Salem at Opus Underground
THIS Saturday, January 3rd its special show at the Midway when The Old Edison Burns Out in a Blaze of Glory...yeah they are doing what they figure to be there last show for a very very long time.....their special guests for this special night are The Pity Whores, The Radicals, Jared Hart (of The Scandals), Miketone Graton from Down to the Well. Tix are $8 ahead of time $10 night of the show.
And further out.....
January 9th (Friday) -M.O.T.O. , Jay Allen & The Archcriminals, Hambone Skinny, Classic Ruins and Andy California at The Midway
January 9th (Friday) Roy Sludge nad Johnny Sciascia are out in Worcester at Vincent's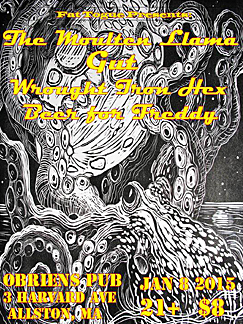 January 10th (Saturday) there's an excellent early show at TT The Bear's with Embrionic (going on at 6PM) Randy Black and the Heathcroppers (on at 7PM) and Litehouse (@8PM)
January 10th (Saturday) Johnny Carlevale & The Rollin' Pins are playing a new place...Terry O'Rielly's Irish Pub, 45 Union Street, Newton, MA...with Carlevale you are guarantied both great Rockabilly and a fun time.
January 11th (Sunday) Spend your early evening (5pm showtime) with the fabulous Roy Sludge Trio at The Midway -only $5!!!
January 12th (Monday) Punk Rock Burlesque at The Midway!!! and on this very night it's their Second Anniversary so there's a special party goin' on!!
January 15th (Thursday) Powerslut, Fur Purse, Hammer and Snake and Axemunkee at O'Brien's
January 17th (Saturday) Watts are at The Midway
January 17th (Saturday) There is a new PUNK ROCK FLEA MARKET...this time on the North Shore in Peabody at Bridge Nine's warehouse...they say, "This year, as Bridge Nine begins to celebrate 20 years, we're opening our warehouse doors and inviting our friends to promote themselves in our 10,000 square foot warehouse in Peabody." It's at 119R Forster St. Check the poster below on this page.
January 24th (Saturday) A great punk hardcore oi matinee show (4-8PM) at The Midway with Rat Trap, Blastmat, Barfight Champs, Pus and Aftermath. this is an all ages show.
January 29th (Thursday) We has a lot of fun at The Late Risers Summer Party playing trivia a year and a half ago. They are going to do it again at The Independent . The BGN team got trampled last time and we're looking to save face this time.
January 30th (Friday) - Here's another Endation gig in town again!! We were blown away by them the last two times we saw them. Here's some info from the last time we got to catch them. So, at O'Brien's we have Bent Knee, Something Like A Monument, Left Hand Does and Endation - dont miss these guys they are amazing!
January 31st (Saturday) there's a killer ALL DAY show at The Midway...Mark Lind presents Boston's Burning 2. So Show One- 4PM All Ages features: The Welch Boys, Hudson Falcons, Burning Streets, Diablogato and Live Nude Girls playing between sets. Show Two - 9PM 21+ features: Stray Bullets, Hudson Falcons, OC45, New Red Scare and Art Thieves. It's $16 for an all day pass or $10 for a single show.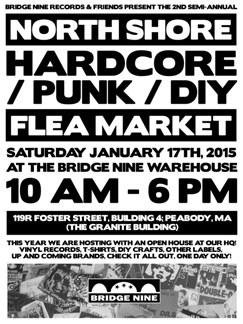 January 31st (Saturday) at Sally O'Brien's conveniently located in fabulous Union Sq Somerville - Muck and the Mires, Tsunami of Sound and The Shambolics.
February 2nd, (Monday) Tigerman Woah!, Cactus Attack and the Radiator Rattlers are at Opus Underground in Salem, MA
February 7 (Saturday)- The Middle East has The Drax (Goddamn Draculas) Record Release Show along with Aquanutz, Township, Planetoid, and Party Bois
February 13th (Friday)- Nice Friday the thirteenth show!!: The Cretins, Duck and Cover, Scrapes, and The Quins are at The Middle East Up this is a LeaguePodcast show
February 13th (Friday)- Tim Catz' 50th Birthday Party featuring White Dynomite, The Humanoids, Muck And The Mires, Worshipper and DJ sets by DJ Slim Jim at Great Scott's

February 16th (Monday)- Thee Icepicks (from Portland, ME), The Egos, The Boglins, & Tsunami Of Sound! are at Opus Underground in Salem, MA
February 20th (Friday) It's the Second Annual Lux Lives celebration of all thing Lux Interior and the Cramps!! at The Midway, who better to play this night than The Evil Streaks, Thee Icepicks and The Skeleton Beats...along with Kogar the Swinging Ape.
February 23rd (Monday) -The Ungraded, Quiggs, Duck & Cover and The Runouts are at Opus Underground in Salem, MA
March 8th (Sunday) Mark your calendars! Gail Corcoran is putting on an all ages show at the Midway Cafe featuring... The Sheckies, The FUs, Jimmy Jacked, and Jagger Holly (members of the Hollywood Blondes and The Johnie 3!) And she's having a bakesale too!
March 28th (Saturday) - Township is at the Midway.
May 22 (Friday)- You have been warned - Book the flight now: Sleep Chamber!! Doing their only show in 34 years in Tel Aviv, Israel at UTC+02. Not only is this their first show in 34 years - its their LAST SHOW ever.
and of course The New England Shake-Up! September 25,26,27th 2015! Keep yourself updated at their FB page
CONTACT US AT…….misslynbgn @ yahoo.con Send us your gig listings, your news and anything else ya got!!