International Pop Overthrow
November 20, 2009
at Church.
International Pop Overthrow is run by David Bash. He has done these all over the US and Europe. Not only do you get a quality line up of pop groups but they also have a set every half hour so a typical night has 8 groups. Nice.
I wanted to see almost every band on this night but I have a horrible thing I go to called WORK that prevents me from accomplishing that. I had missed the Bittersweets, a combo of Fox Pass and Stomper band members, and got there as Pastiche was just playing their last song. When I walked in every eye and ear was glued to the stage and people were raving about the set all night. They started with Psycho Blonde and did some other old favorites.
Fox Pass played their most upbeat numbers including Front Page Girl a real winner from their new CD just out.
Fireking had members from Figures on a Beach. The drummer was a hoot dressed like a Shriner with a fez on.
1.4.5 is an old favorite of mine. They never got much attention back in the day when they played straight ahead rock. Paul Armstrong also played in Flash Cubes a fabulous band from the late seventies that has played the Pop Overthrow; tonight they where one member short and sounding loose and raw. They still gave that thrill when Paul would jump to the front and blast out a short lead.
Then the big surprise of the night - The Big City Rockers., they contain Fred Pineau and Tom Hauck of the Atlantics. They promised to play a few Atlantics' songs but as it turned out it was ALL Atlantics' songs and indeed seemed like they were trying to bring back the Altantics' experience with this line up. I hope they play more gigs because you have to hear this. The lead singer carried the vocal load, no problem and had a big stage presence to boot. They had two gorgeous women doing back up vocals. Fred and Tom brought back the old sound. It was all note perfect and had a huge sound. It all seemed a bit bigger than life.
Next up, the Stompers who brought their patented party time feeling with them. Sal invited everyone to sing the last song and the stage filled up for a rousing ending.
At this point people had seen seven pop acts in a row now they were going to see The Varmints who no one thinks is pop, including David Bash. The crowd (and it was a good crowd all night, many staying right to the end) was with the Varmints however and the banged out a great set. Billy Borgioli is the main driving force and he has a good band behind him. I was expecting songs from his first CD but he has all new material, all good too.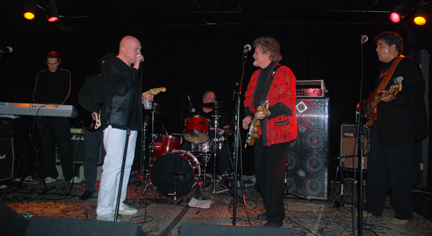 Pastiche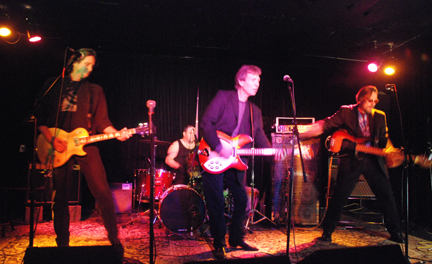 Fox Pass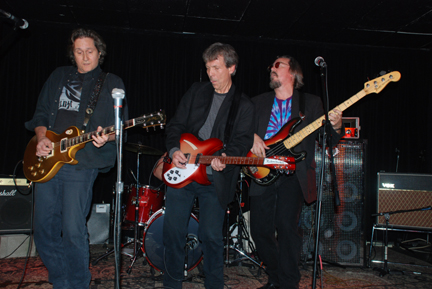 Fox Pass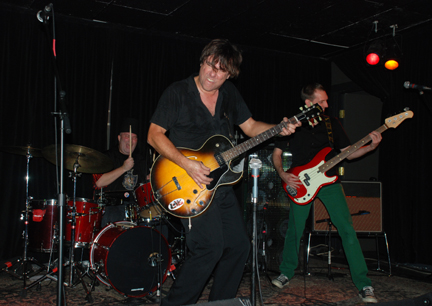 Fireking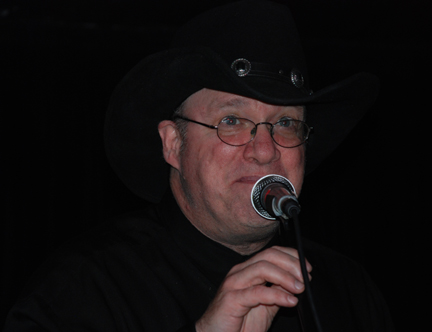 David Bash who runs the Pop Overthrow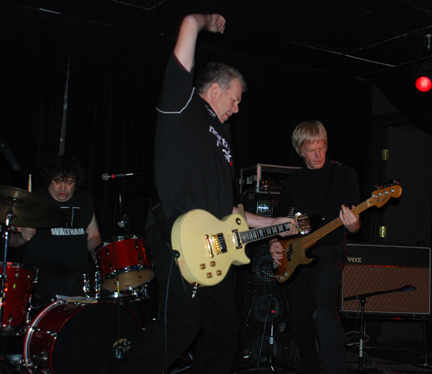 1.4.5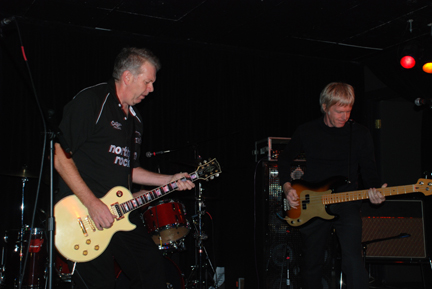 1.4.5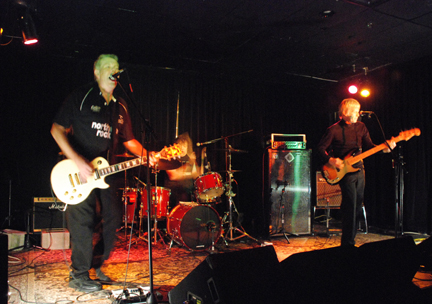 1.4.5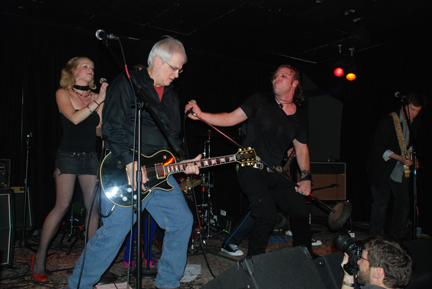 Big City Rockers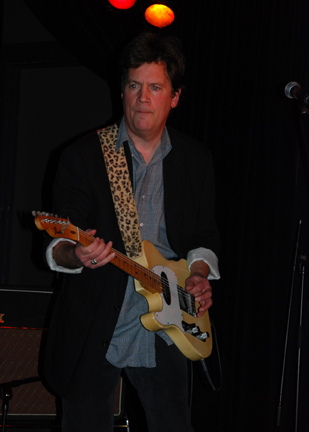 Big City Rockers - Tom Hauck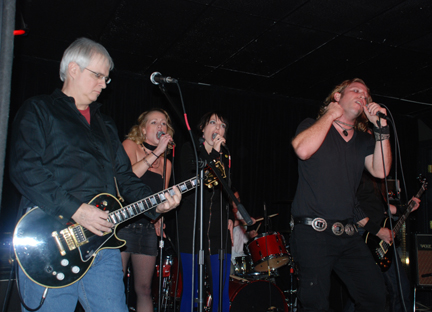 Big City Rockers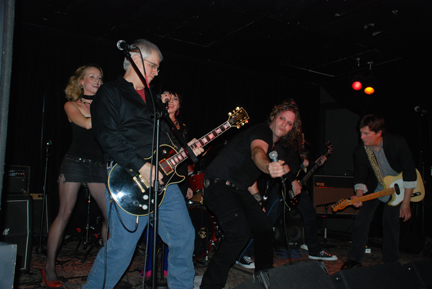 Big City Rockers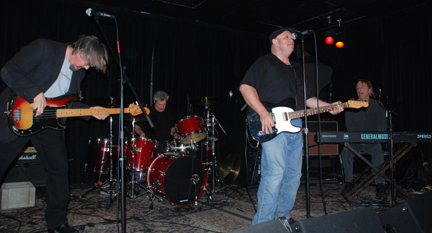 Stompers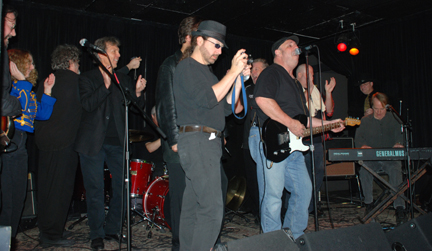 Stompers with the big chorus.

Varmints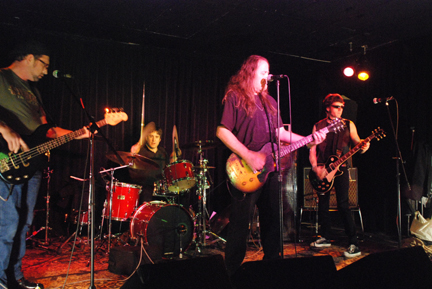 Varmints.
---
home | interviews | photos | features |BGN issue list | reviews
links | contact us
Copyright © 2009 Paul Lovell. All rights reserved.