Dex Romweber Duo
and Reverend Payton's Big Damn Band
Review and photos by John Keegan
Johnny D's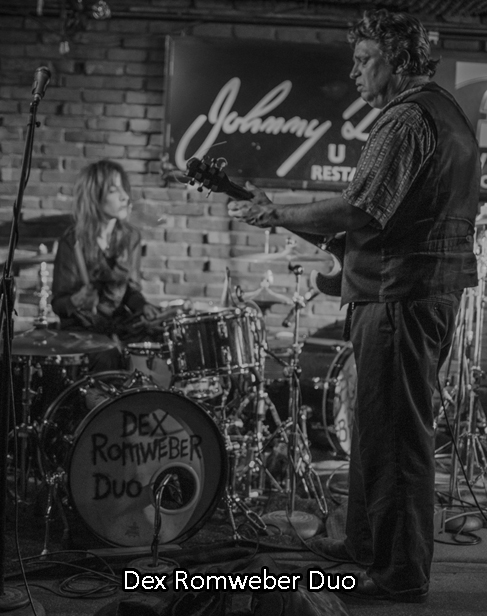 You know you're itchy for some tuneage when you find yourself at Johnny D's on a Tuesday night. Dex Romweber Duo was in town. Not exactly a household name? In his psychobilly band Flat Duo Jets, Dex wrote the blueprint for all things Black Keys, White Stripes, Lightning Bolt and, last week's acclaimed locals, Endation. His sister Sarah keeps the big beat going in DRD. Dex keeps it simple, a big, deep country rockabilly voice, a no-name amp and a dreaded Silvertone. Johnny D's had a near full house and a respectable number of them hit the floor to shake a leg. Dex isn't a big talker. At one point he mentioned that he "wasn't sure who he was". Was it the existential lament of an aging rocker experiencing a dark night of the rock or a throwaway line in a ramble about dreary Hartford? In either case, music therapy was in session.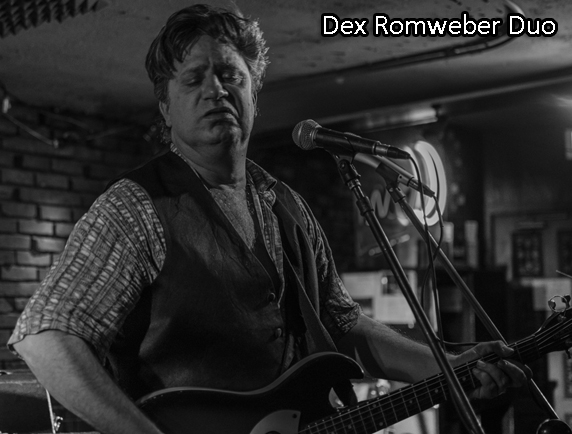 The band hit on an eclectic variety of beats and moods for a drum guitar duo. Sarah had a solid, fine touch especially on the tango, bossa, dirty slow blues, boogie and a bongofied, tongue in cheek, spoken word beatnik beat. Both Dex's rumble of a voice and dirty toned guitar bleated and moaned, hollered, cracked and roared. How does a onetime psycho rocker find out who he is, get out of Hartford and rock through those becalmed 50's? Ask Dex.
Their most recent disc is called Is That You in the Blue?
It was Dex who got me out on a Tuesday night but it was Reverend Payton's Big Damn Band that kept me out past curfew. Drums, washboard, and assorted guitars - cigar box included. The Reverend wasted no time before exhorting the congregation. He called all sinners to rise up out of the pews and come to the dancin' alter for sanctification. We rose up and joined that bemused, reckless, wild drummer. We joined that bent nickel tipped red gloved washboard clicker clacker with her head arched back and her closed eyes looking up to heaven. We joined the bug eyed Reverend on the rock and rollicking path to salvation. Yes we have sinned. Yes we wanted redemption. Make us dance and sweat and speak in tongues. And then that gal lit the washboard on fire.
The Reverend Payton's Big Damn Band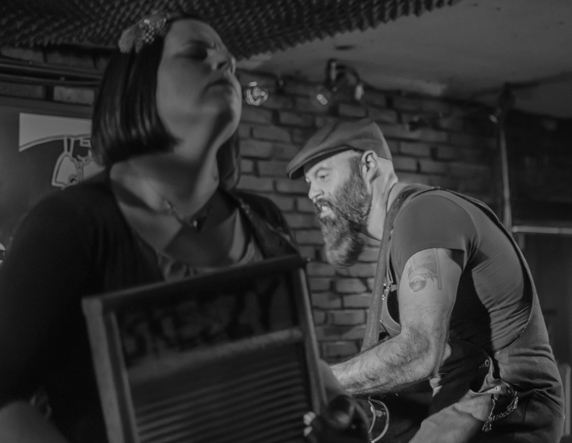 Photo: John Keegan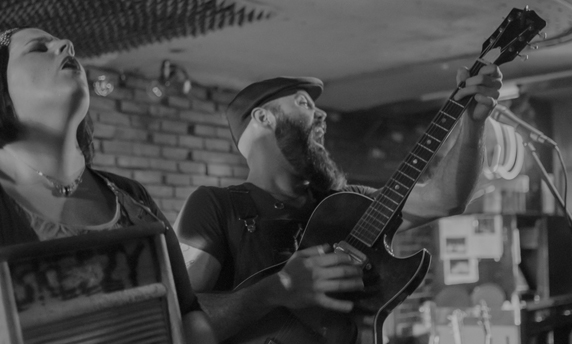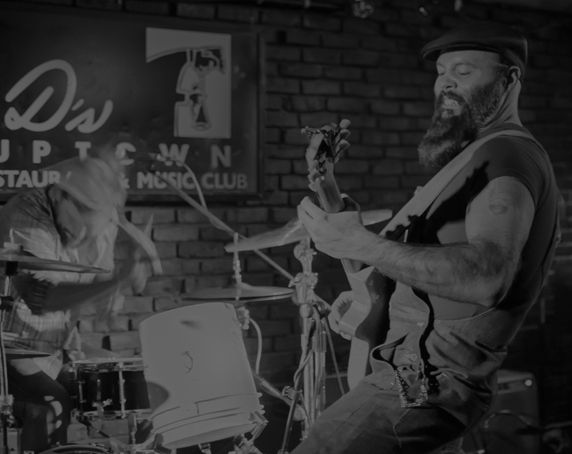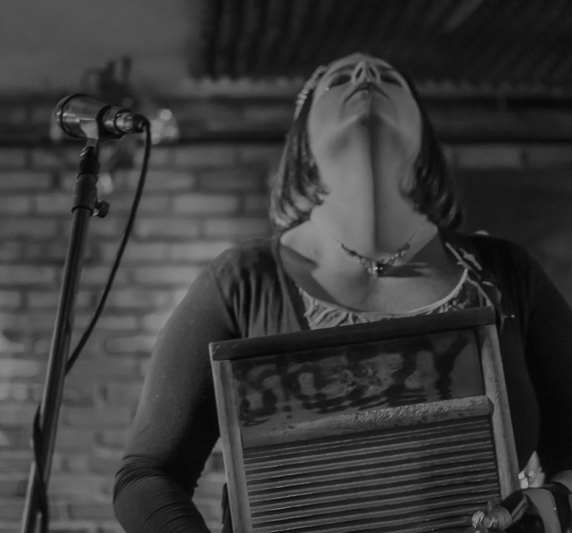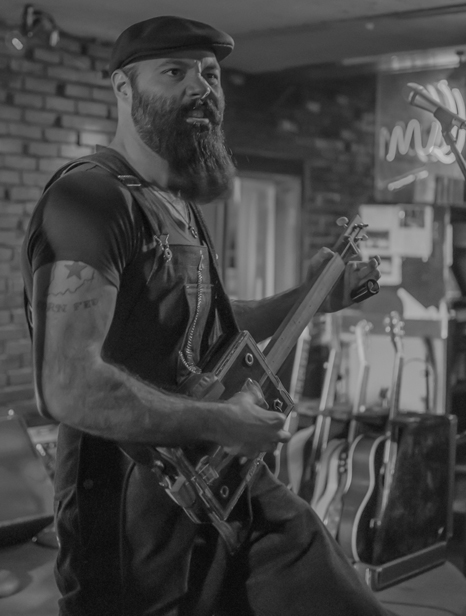 ---
home | interviews | photos | features |BGN issue list | reviews
links | contact us
Copyright © 2014 John Keegan. All rights reserved.