Galaxy Cake, Happy Little Clouds,
American Ocelot and Kingshot
The Jungle, Somerville, MA
April 14, 2023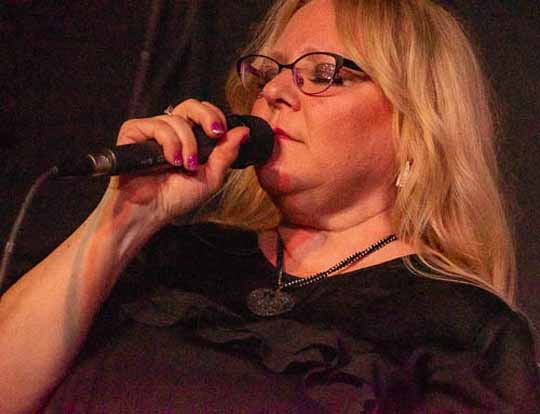 Joanie Lynch - American Ocelot
Even with Chelsea Curve's much anticipated big Rumble night (yes, they won!) the shows at The Jungle and Sally O's in Union Square are jumping. A handful of intrepid rockers made the scene at both joints. The Captain covered Sally's so I'll stick with The Jungle.

Galaxy Cake, Happy Little Clouds, American Ocelot and Kingshot pulled in a crowd. Holly Cantor got plenty of love from her friends. Rah, rah ziss, boom, bah for pulling together a cool band, the bass and the snazzy out fit. It was more or less first gigs for Galazy Cake and American Ocelot. Kudos to Joanie Lynch and Sara Billingsley for pulling rock vets Kevin James (lead guitar), and Charlie Sullivan (bass) into the fold to give a shine to the songs. It will be cool to hear where both bands go.
Happy Little Clouds bring the experience. Jac Mestel's vocals are assertive, clear-eyed and catchy in there assessment of interpersonal politics. The rhythm section had a tight aggressive edge that propelled the tunes forward. Reminded me that it's good to check out a band's tunes pre-show!
Kingshot are an outlier on the bill. They are a talented group of instrumentalists. The vocals dip in and out of the melodic emo continuum. They pick and choose their twists with a flare for a hook and a hint of shinny pop. I dug them most when they broke out their prog metal alter ego. Great solos all around.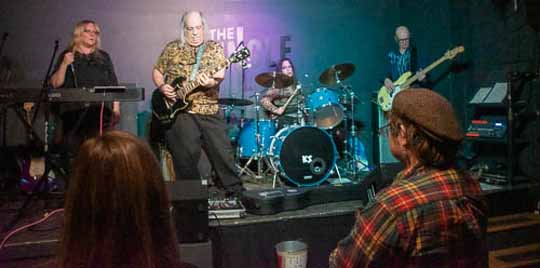 American Ocelot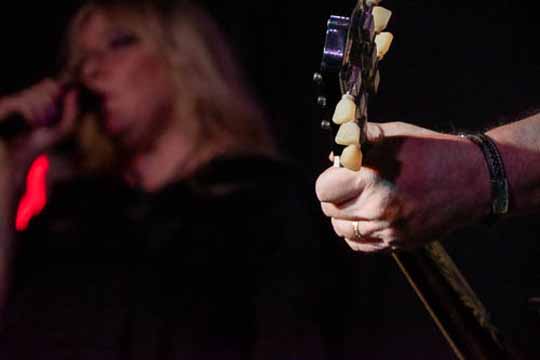 Joanie Lynch - American Ocelot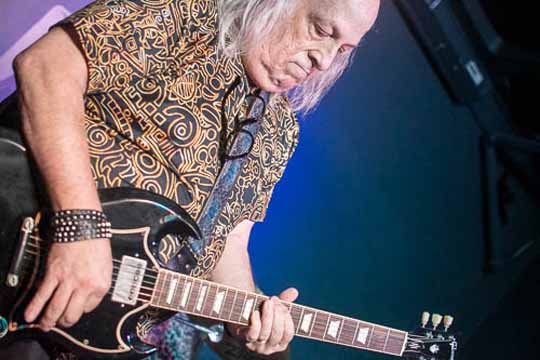 Keven James - American Ocelot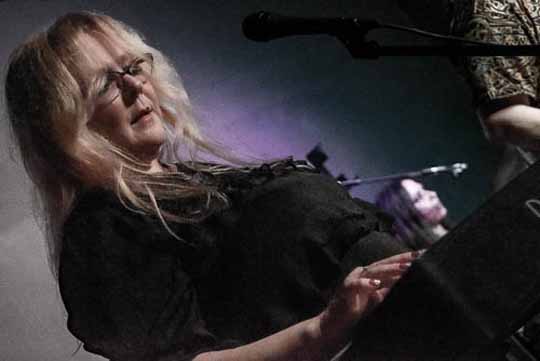 Joanie Lynch - American Ocelot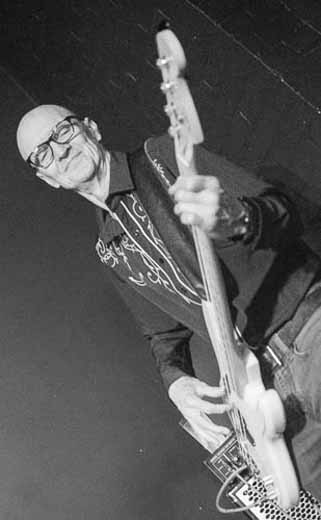 Charlie Sullivan - American Ocelot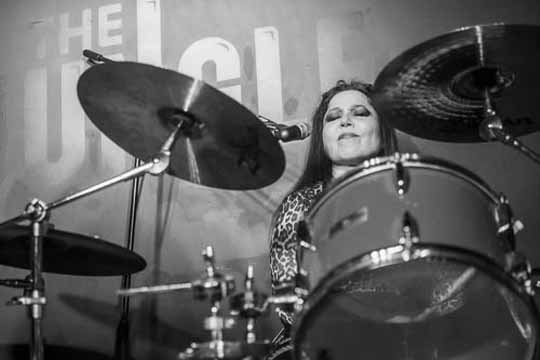 Sarah Billingsley - American Ocelot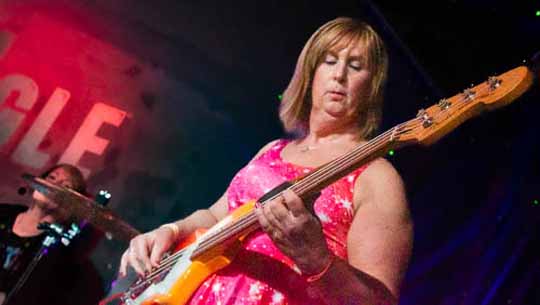 Holly Cantor - Galazy Cake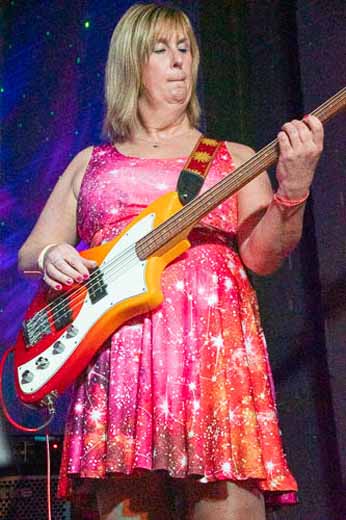 Holly Cantor - Galazy Cake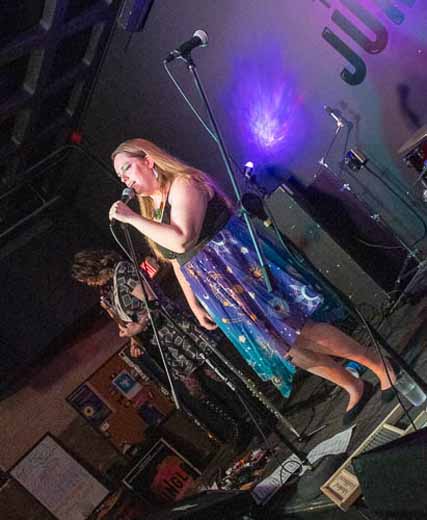 Meredith Bee - Galazy Cake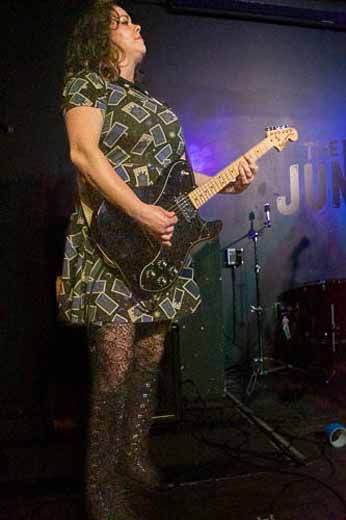 Molly Murnane - Galazy Cake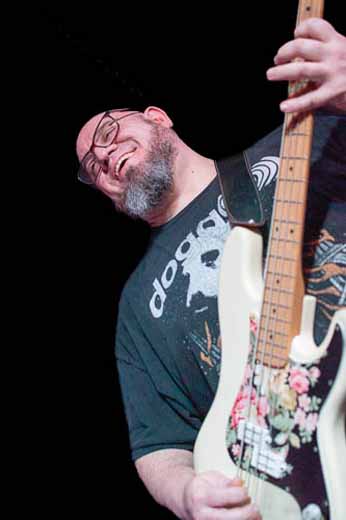 Derek Bergstrom - Happy Little Clouds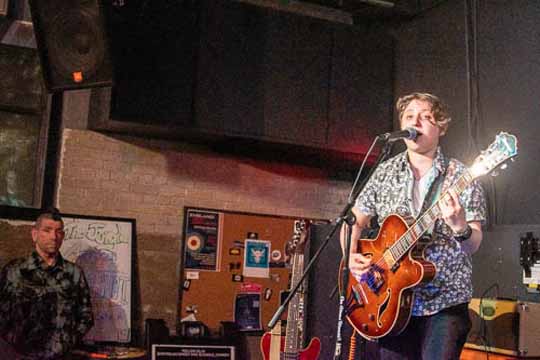 Jac Mestel - Happy Little Clouds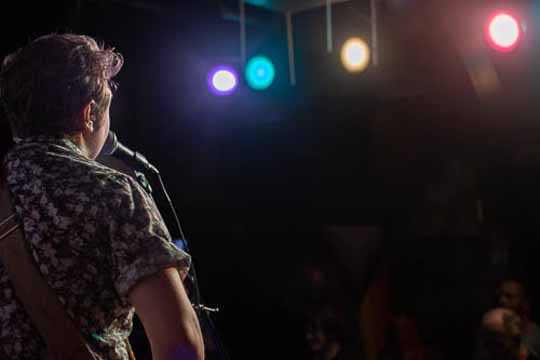 Jac Mestel - Happy Little Clouds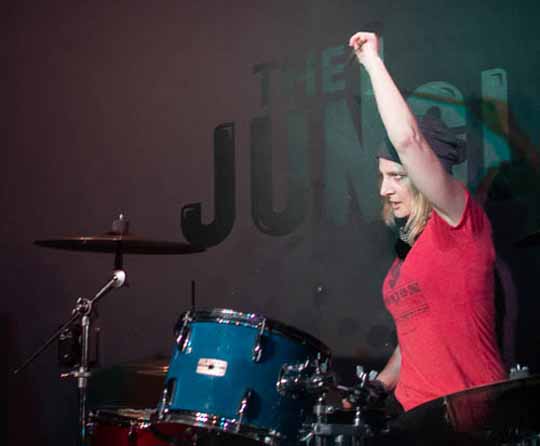 Jess Townsend - Happy Little Clouds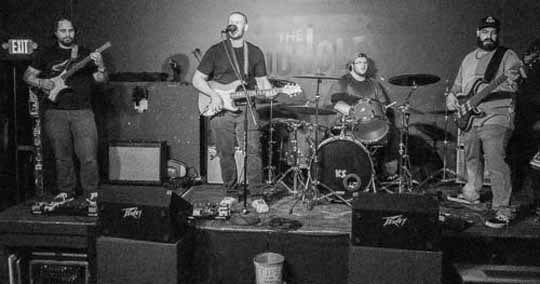 Kingshot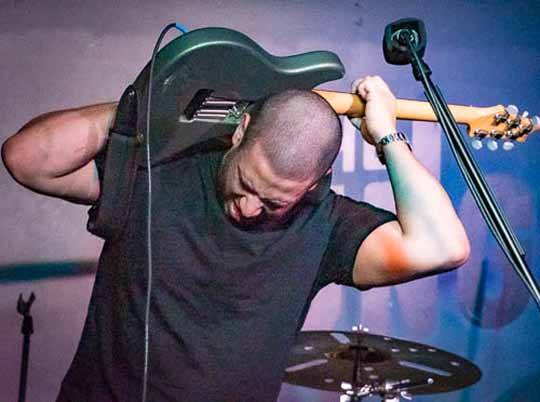 Charlie Costa - kingshot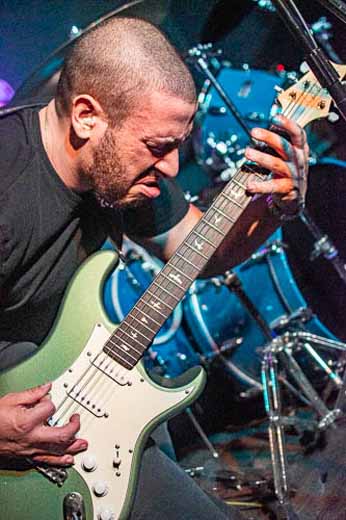 Charlie Costa - Kingshot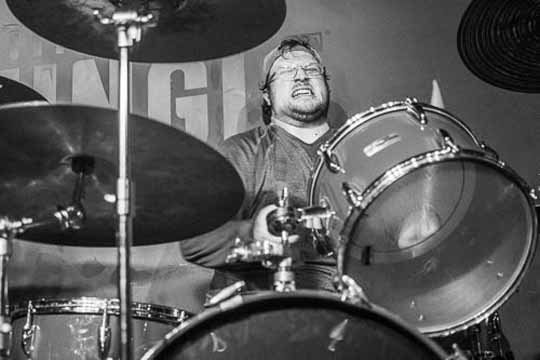 Nick Brozak - Kingshot