Boston Rock Opera
Stardust to Blackstar: The Lives of David Bowie
Once, Cambridge, MA
August 6, 2016
Great to see and hear BRO shake off their sleepy head and hit the stage again. Stardust to Blackstar was a sizzling way to come home. The shiny silver suit was a perfect fit for Mick Mondo. He and the band ripped through the glamorous, love the alien flash and trash story of everybody's favorite starman. Once was sold out and the room was swirling.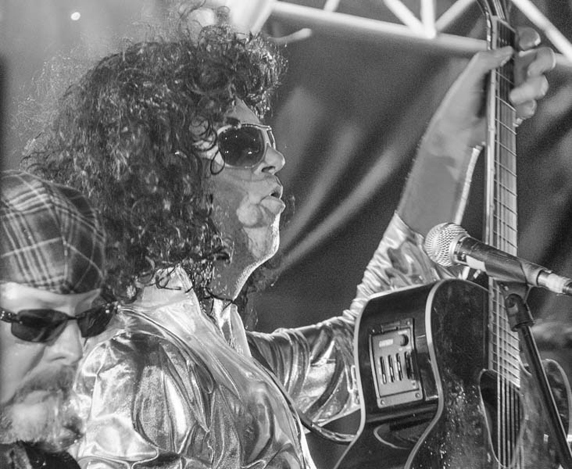 Mick Mondo
With that much talent involved and Ziggy as the framework BRO couldn't miss. The challenges presented by Blackstar are a different story. Bowie's art rock eulogy is introspective, melancholic, nuanced, verbose, and musically complex. It is definitely not a go-to Saturday night party record.
So much for that theory.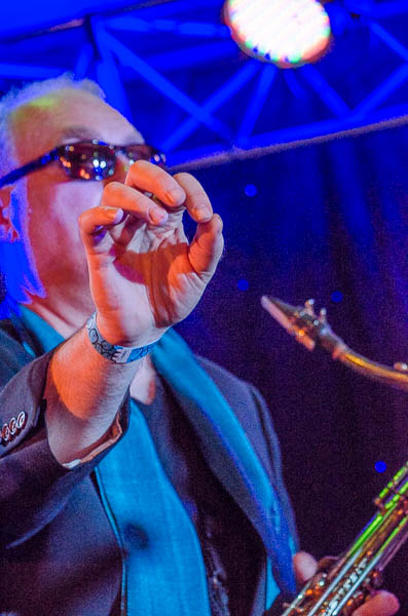 Russ Gershon
Either/Orchestras' Russ Gershon and crew brought a brilliantly arranged version of Blackstar to the Once stage. He brought the fractured drums 'n bass element forward, and live, it created a propulsion that moved head, heart and ass. In addition to Bowie, the choir is one of Blackstar's two keys.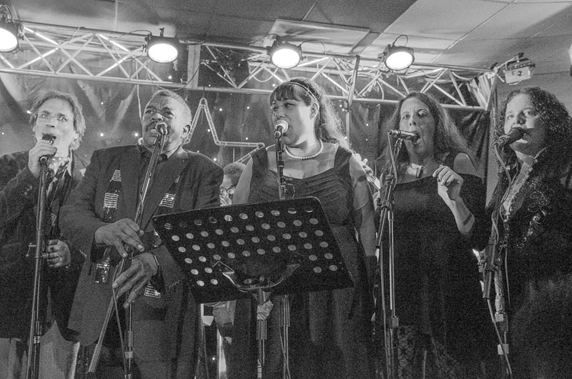 CMoon Mullins, Ron Murphy, Erica Mantone, Jenna Markard and Susan Barnaby
C. Moon Mullins, Ron Murphy, Erica Mantone, Jenna Markard, and Susan Barnaby brought shifting parts to life. They whispered, they emphasized the changes, they added the tension and release. Unison and harmony were tight, drifting or hard. Beautiful.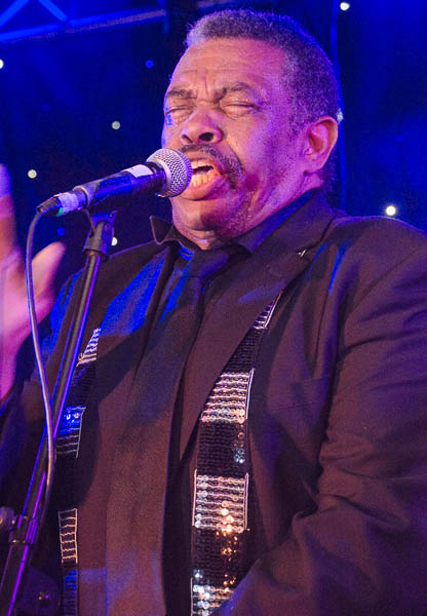 Ron Murphy
The cherry picked guest vocalist fell deep into the songs. Ron Murphy stepped out of the choir and brought the depth of voice to pull off Blackstar and the wheezing, lilting Lazarus. Gene Dante added the groovy Bowie swagger to 'Tis a pity She Was a Whore. Tyra Penn kept Sue's waking dream narrative dark in contrast with the propulsive beat. Peter Moore brought the method to Girl Loves Me. Where the fuck did Monday go indeed. Linda Viens had the clear sad undertone to Dollar Days. After a night of superb, in the pocket guitar, Albino Mbie's sweet tenor was perfect for the wistful I Can't Give Everything Away. Russ took the vocals for a couple of welcome add on's in What In the World and the always steamy Stay.
Albino Mbie
The band was fantastic. Gershon said something that implied they had been working together on Blackstar for a little over a month.
On Drums - Jacques Smith Jr
On Bass - Greg Loughman
On Guitar - Albino Mbie
On Keys - Phil Aiken, Paul Schultheis
And on Woodwinds - Melanie Howell Brooks, Russ Gershon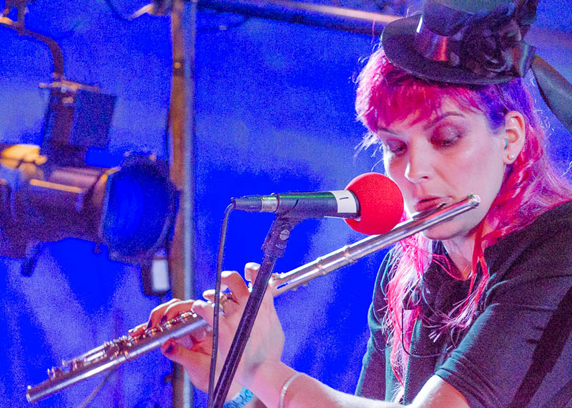 Melanie Howell Brooks
The horns are the second key element that defines the tonality of Blackstar. Gershon and Melanie Howell Brooks were everywhere. Pretty one minute, running apart and together, hot solos, big baritone, light flute and free blowing that took it all downtown.
Albino Mbie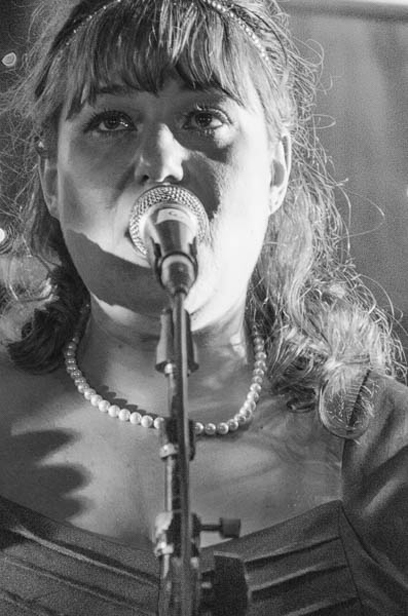 Erica Mantone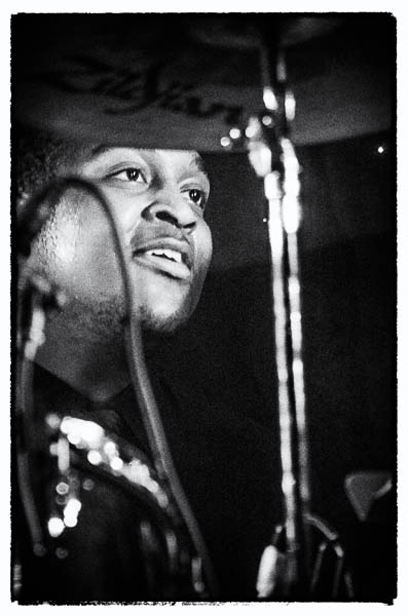 Jacques Smith Jr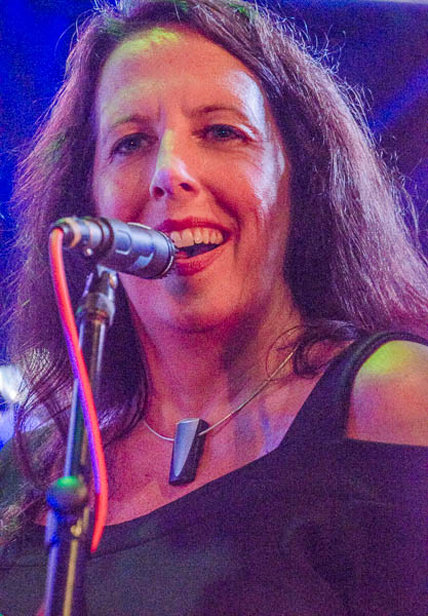 Jenna Markard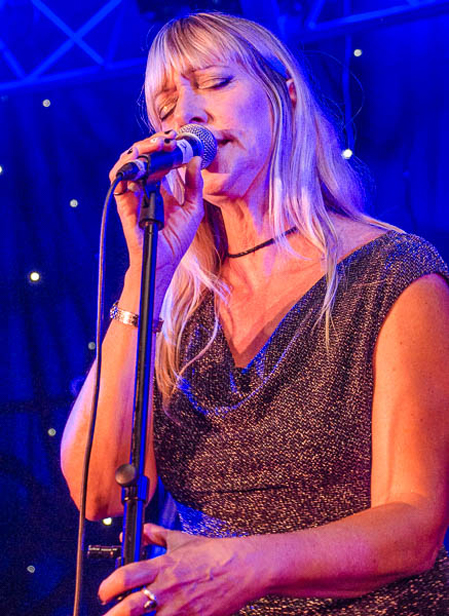 Linda Viens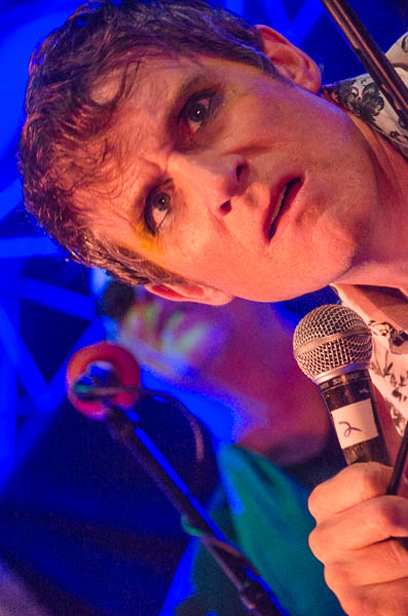 Peter Moore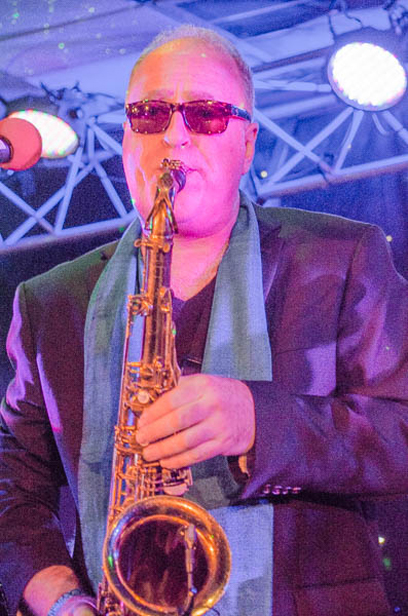 RG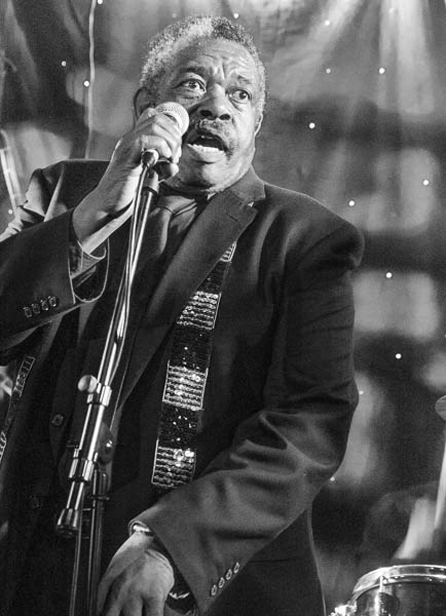 Ron Murphy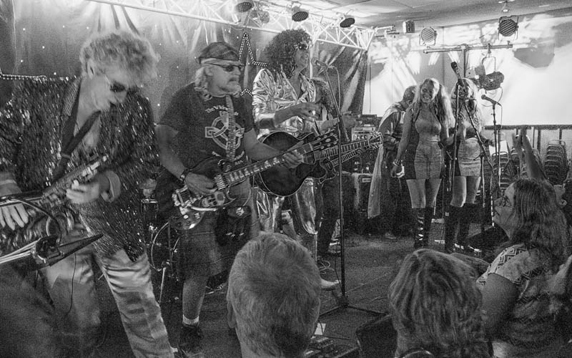 BROZiggy Band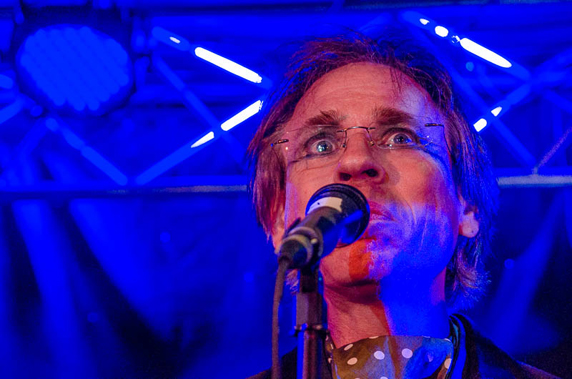 C Moon Mullins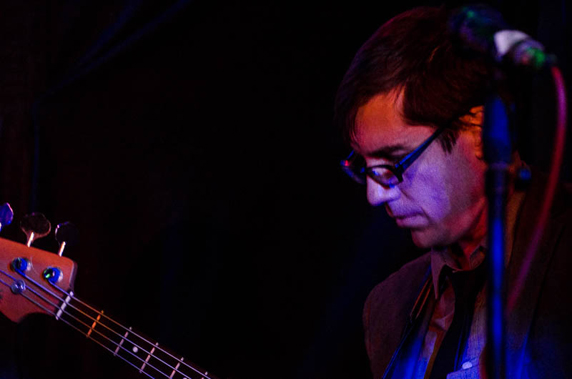 Greg Loughman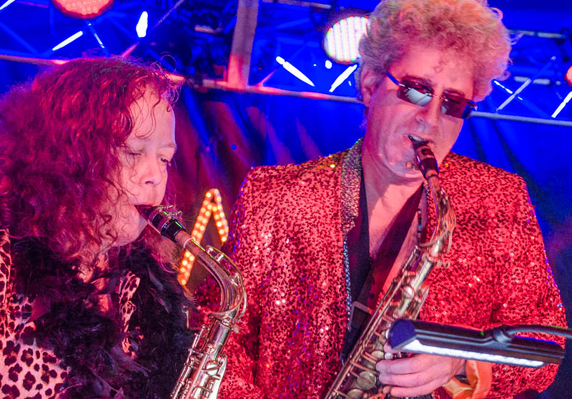 Ken Field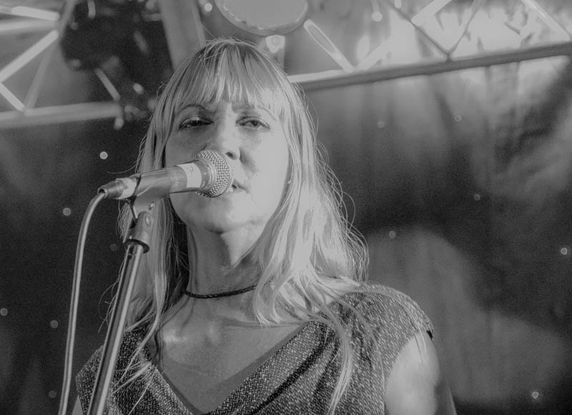 Linda Viens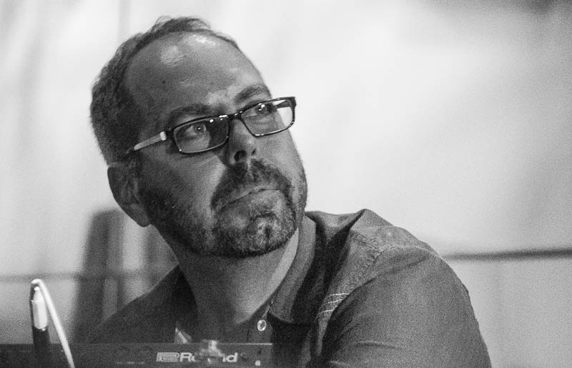 Paul Schultheis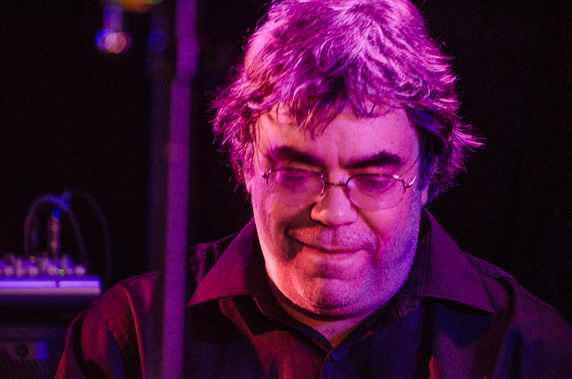 Phil Aiken
Russ and Gene Dante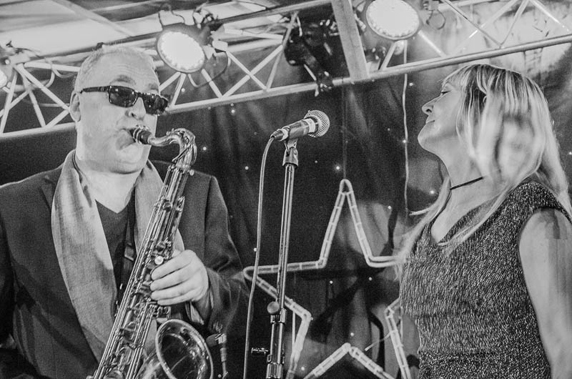 Russ and Linda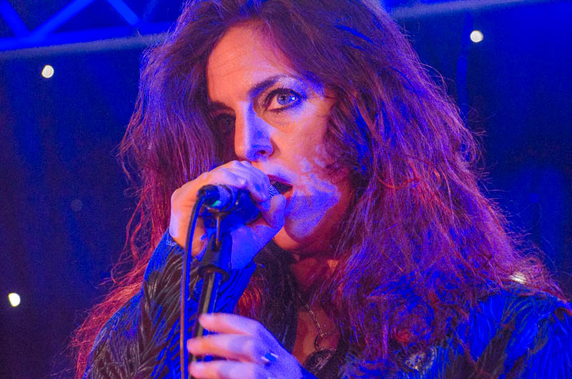 Tyra Penn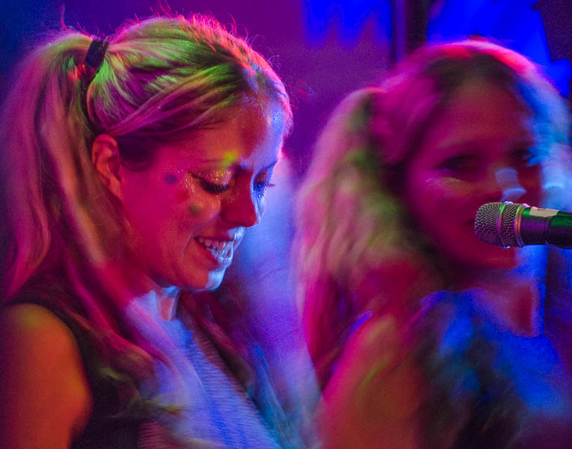 Ziggy Blackstar