Late Risers Club
Trivia Questions
July 14, 2016
1. Which artist is youngest?
A. Greg Graffin/Bad Religion (1964)
B. Henry Rollins/Black Flag (1961)
C. Ian MacKaye/Minor Threat (1962)
D. Milo Aukerman/Descendents (1963)
2. In what city did a riot occur during a Metallica and Guns n Roses show?
Montreal
3. In the Damned song "New Rose", what line follows "I got a feeling inside of me, It's kind of strange like a stormy sea, I don't know why, I don't know why....
I guess these things have got to be
4. Which record came out last?
A. Iron Maiden - s/t '80
B. B-52's - s/t '79
C. Duran Duran - s/t '81
D. The Pretenders - s/t '80
5. Who played Joan Jett in the 2010 Runaways movie?
Kristin Stewart
Bonus Who played Cherie Currie?
Dakota Fanning
6. Which band did NOT appear on "Decline of Western Civilization"?
A. Circle Jerks
B. Catholic Discipline
C. The Weirdos
D. The Germs
7. What was David Johansen's other persona in the '80s?'
Buster Poindexter
8. How old will LRC be next year?
40
9. Which 60's band sang Time of the Season?
The Zombies
10. Presented by Smuttynose: What town is the original home of Ronnie James Dio and also the former home of Smuttynose Brewing?
A. Portland, ME
B. Portsmouth, NH
C. Lowell, MA
D. San Pedro, CA
11. What band did Glenn Matlock form after getting booted from the Sex Pistols?
Rich Kids
12. Which Seattle band is the precursor to Pearl Jam?
A. The U Men
B. The Melvins
C. Screaming Trees
D. Mother Love Bone
13. Who sings the song "Anything Anything"?
A. The Pop
B. Down by Law
C. Dramarama
D. Romeo Void
14. We all know the band Husker Du, what does the Danish phrase Hüsker Dü mean?
Do you remember
15. Which old Boston band included members who'd go on to the Cars and Talking Heads?
Modern Lovers
16. What hotel has the Rat suite?
Commonwealth
bonus - What hotel has Cantones flyers in the lobby?
Verb
17. What band is not from the Midwest?
A. Zero Boys
B. Jody Foster's Army
C. Die Kreuzen
D. Naked Raygun
18. Who was the guitarist on Metallica's debut album Kill Em All?
A. K.K. Downing
B. Dave Mustaine
C. Scott Ian
D. Kirk Hammett

Bonus Who was the bass player?

Cliff Burton
19. What is the most famous age for rock star death?
27
20. Penelope Houston was the vocalist for what group:
A. The Plasmatics
B. The Avengers
C. X Ray Spex
D. The Motels
21. What did they save in Unnatural Axe's most famous song?
Hitler's brain
Match the given name to the rock name:
1. Jeff Connolly
2. Paul Cafaro
3. Douglas Colvin
4. Jack Kelly
5. Erick Purkhiser
6. Robert Deal
7. Bruce Johannsen
8. Paul Hewson
9. Reginald Dwight
10. David Lett

A. Lux Interior
B. Bono
C. Dave Vanian
D. Mick Mars
E. Blag Dahlia
F. Elton John
G. Monoman
H. CC Deville
I. Dee Dee Ramone
J. Choke

1 G
2 E
3 I
4 J
5 A
6 D
7 H
8 B
9 F
10 C
You had to ID the Band and the Song that was playied.
Song #1 The Damned - Smash it Up
Song #2 Van Halen - Ain't Talkin Bout Love
Song #3 Real Kids - Reggae Reggae
You had to ID the PHOTOS below......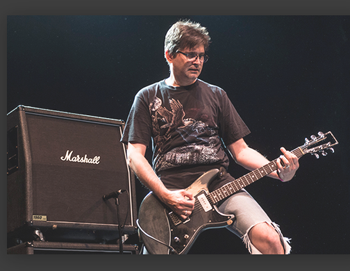 Steve Albini - Big Black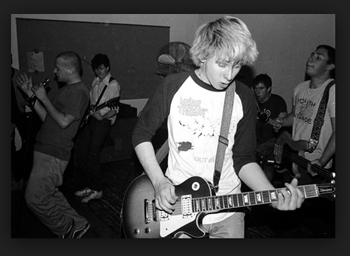 Brian Baker - Minor Threat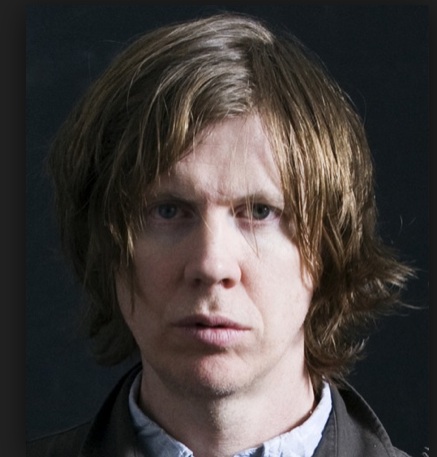 Thurston Moore - Sonic Youth
Fay Fife - Rezillos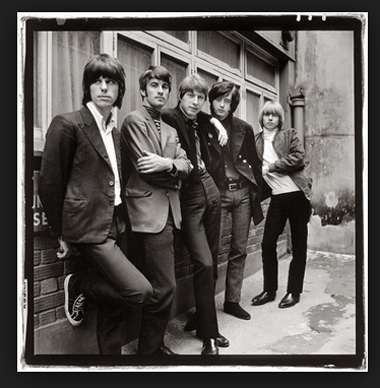 Yardbirds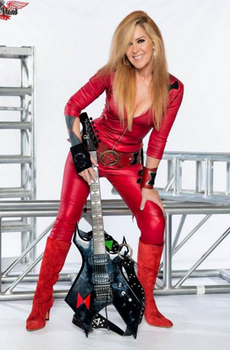 Lita Ford