The BGN News Archive
January 28, 2013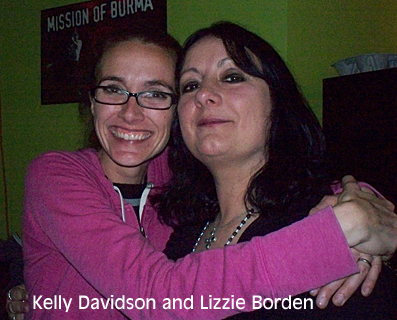 We went to check out former Phoenix and Weekly Dig photographer Kelly Davidson's photo show Rock Parents at Q Division this past weekend. The place was hoppin' with loads of people there to check out the photos and enjoy the bands. We unfortunately missed Mary Lou Lord but we did get to check out Apple Betty. Bob Colby was there and told us that he's finally found his calling: booking bands. He said he feels like he was born to do it...so maybe we'll be seeing more than just Second Thursdays at The Rosebud from Bob.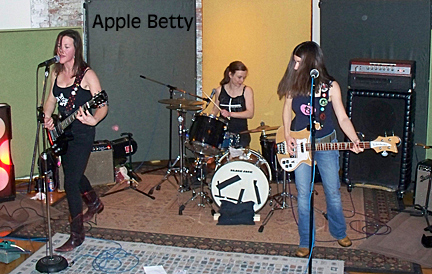 There's a new Beachcombovers video out on You Tube... and as they say: "Boston's Greatest Kitesurfing Band "The Beachcombovers" have just released their latest composition. "KITEMARE" was produced by award-winning filmmaker Juan Tomas' Blanco on location in South Boston, Massachusetts USA. This movie will expose the world to Southie's extreme kitesurfing scene and is destined to join the ranks of Hollywood's top grossing productions filmed in South Boston like "Good Will Hunting", "The Departed" and "Southie Rules".".....so you gotta check it out: Kitemare!!!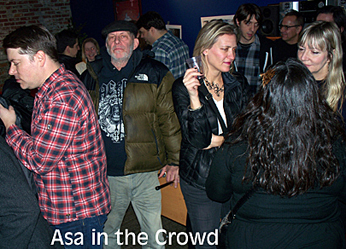 And there's new news from Peter Rinning about the Live at the Rat CD: "The mastering and digitizing of the original master tapes music is all done. Jim has a copy and gave it 2 thumbs up!. We are about 85% done on the artwork. (everything has to be scanned in and re-typed!). The artwork will be proofed by the end of next week and any revisions will be made. Once Jim signs off on the artwork we will send the new masters and artwork to the pressing plant and printers." - CAN'T WAIT!!!
We have the next instalment of Rick Coraccio's epic saga The Lyres Chronicles:The story of a Lyre Retyre Part II Fantastic photos.
Upper Crust this Thursday, January 31st at Precinct in Union Square Somerville!!
There's some great stuff happening this weekend:
Friday night we got The Dirty Truckers and John Powhida's International Airport are at Johnny D's in Davis Square
There is a Manray Reunion Show at the Brighton Music Hall also.
Saturday Feb 2 is a very very busy night...what to do (be like Eric Law and go to everything that's happening that night I guess!)
At the Cantab: Randy Black and the Heathcroppers (they go on at 11) are there along with Emily Grogan, Engine Judy and blues dude Jeremy Walker, that Randy Black tell us has a voice Beefheart meets Waits, closes out the night.
At the Independent in Union Square Somerville: Lux Lives... a celebration of the life of Lux Interior. Its at The Independent in Union Square and is being organized and DJ'd by "Kogar Theswingingape" (or you may know him as Tim Beckwith from Thee Monkey Butlers). It's 10PM -2AM: "Lux Lives is a celebration of the life of Lux Interior who passed away 4 years ago on February 4th 2009. For the past 3 years some great folks across the pond have been holding annual Lux Lives events where fans get together and see bands, listen to music, and basically celebrate everything Cramps." So he'll be playing Cramps tunes and as many of Lux and Ivy Favorite's 45's as he can!! Sounds like a great night of awesome music!
At The Plough: its Muck and The Mires - all night!! Yup just Muck - two big sets starting at 10:30.
At the Middle East down: It's Big Dipper with Chris Collingswood (Fountains of Wayne) and The Zambonis
This is a Big Dipper article in the Patriot Ledger.
At The Middle East Up: The 360's, Cradle to the Grave and The Black Cheers
O'Briens is having the happy occasion of Weirdo Records 4th birthday. Congrats to the world weirdest and best. They have: Horse Lords, Guerilla Toss, Funeral Cone, and Deleuzer . Long live Weirdo!
WOW!!
Friday Feb 8 The Neighborhoods are at The Met in Pawtucket, RI...for only $15....
And I can't think of a better way to celebrate Valentine's Day than with a Thalia Zedek show...she's at the Plough on Monday the 14th also on the bill is the LUV day appropriate Love Up Time.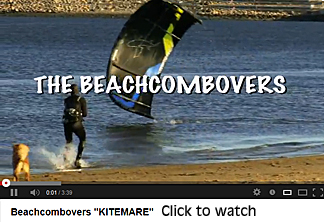 Oh no!!! Billy Joel Night at Radio???? OK that's a trip back in time I may not want to take...but check out the line-ups for the evening…definitely makes it worth showing up:
Heart Attack Ack Ack Ack: featuring Julie Two Times, Kevin Pickering, Josh Pickering, Mel Lederman. Only The Bad Die Old featuring Baker, Brookhouse, Lynch from Dirty Truckers, John Sheeran from Township, Linda Shore from Muck and the Mires, and Alan Levesque then there's The Brinkleys: featuring Kerri-Ann Richard, Jay Frigoletto, Anngelle Wood, Paul Gallo, Mark Dantini, and Seager Tennis and The Root Beer Raggers: featuring members of the Alrighters and the Larkin Brigade. This all happens on Friday March 1st...so mark your calendars up for that one!!
Dead Kennedys are at Middle East Down on Monday March 11- what a great show- also on the bill are The Welsh Boys, The Cryptics and Burning Streets.
And Bob Colby's got a good one on his Second Thursday at The Rosebud on March 14th with Classic Ruins, Corin Ashley and Moose and the Mudbugs
And speaking of Corin Ashley, he has a project up on Pledge Music to get his new CD out...please go check the link out!
For all you Gizmos fans...Gulcher Records is releasing a two volume set of various bands doing Gizmos songs...Volume one is songs by the Original Gizmos Ken Highland, Eddie Flowers, Ted Niemiec, and Rich Coffee. Those are some excellent and classic songs!! Its at the Gulcher Store... check out the cover!! See if you can figure out which one is Kenne Highland.
EMAIL US AT......misslynbgn@yahoo.com