The BGN News Archive
February 1, 2021
Shocking news when we heard that Tontileo Lipshitz (Gail) died this week. She was one of the original Boston punks. So many referred to her as My Queen!! If you were on the scene you knew her.
Tontileo was involved in many early punk projects; the early fashion shows at the Architectural Center, she was on the cover of the first Subway News, she performed with the Billy Goons. and was in various local music videos, here's "Billygoon Party Rap". Photographers were drawn to her, she had iconic style. She also has a great singing voice, she was an artist ...we are all most of us familiar with her Kenmore Square Citgo Sign painting ... and was a master at crochet.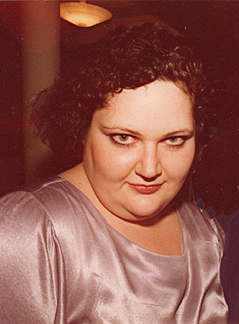 She had personality to burn, wherever she was, was a party. She was a habituate of Cantone's from the very beginning and loved punk music from the get go. She loved The Inflictors, Willie Loco, The Billygoons, Lou Miami and especially the Freeze.
She was part and parcel of that whole scene in the mid-seventies, a group with driven people, party people, creative people and so many odd characters. Even in that rich mix she stood out. She was fun to be near and to talk to. She had lots of opinions and plenty of barbs to pass out.
She was wheelchair bound in recent years but did get to the Willie Loco 70th Birthday Party in 2013 and she held court at the Human Sexual Response concert at the House of Blues in 2017. See the video above to see why they called her the Queen.
Tonti did tried to get to Chetstock, the Chets Last Call filming at Once in 2016 but couldn't arrange it. She came up with the idea of doing that film and was a major factor in raising the $9000 for it.
Her obituary.
Now we just have the memories....
---
Linnea's Garden is having a video release party for their new EP Nowhere Friday Nights on Red on Red on the Once Virtual Venue platform on March 5 a Friday. Facebook event page.
| | | |
| --- | --- | --- |
| Richie Parsons and Elisa | Tony Kaczynski | |
Live streams seem to be dying down a bit, at least for the music we care about. It was nice to see Richie Parsons playing the Midway live stream again. he performed with Elisa Birdseye on viola. Elisa adds so much in this context. You can see where the viola casts more musical weight than a violin. Subtle but noticeable.
Richie did some of his later hits: When Fall Begins, Rainy Day, Blue Sands, Love Letter, Winter's Dream, When You're Dancing, Mix Tape. He ended with covers; Mick Ronson's "This is for You", "She's All I Need" by Thalia Zedek song. "Everybody Knows" by Willie Loco.
Anthony Kaczynski was up next. It takes about three seconds to fall under the spell of his voice. It's all there in "Just Like Sunday" off Double Trouble…the voice/song combo identifies him. Later "Into the Sun" did the same thing. He played the new Fireking song "Today" that is signaling the release of that new Fireking album soon.
He played "You Won't Know Me" from the next Asa Brebner tribute album.
Anthony ended with some covers. The first was Love's "Andmoreagain" that worked out nicely with his voice in the acoustic setting . Then it was "I Am Waiting" by the Rolling Stones from Aftermath and ended with "All American Made" by Margo Price.
The Midway live stream video can be seen on their Facebook page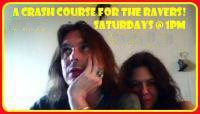 Kenne Highland's been in the studio, a lot lately. His new band is Kenne Highland's Airforce. Their new song "Dead Boston Clubs" sounded mighty fine on Crash Course for the Ravers this Saturday. It worked great with the Cheap Trick song after. Kenne sings about Cantone's and the Underground but all the clubs are dead at the moment.
Crash Course for the Ravers is Saturdays from 1 to 4 pm You can listen here.

Skybar played "Winter" by the Jacklights this last week on his Rising show (Tuesday 8 – 9pm). That song is a superb calling card for this new group. He also played Kid Gulliver's "Beauty School Dropout". The smooth groove, glossy vocal, and sparse guitar are an irresistible combo, on top of that the bass playing is a killer. It's quality material on all levels. Listen Skybar's Rising show here.
The next holiday that will pass us by is Valentine's Day. Color Killer have their punk take on the day called "I Don't Want to Be Your Valentine". The song came out last year but now they have a video. Check it out on Facebook.
Once is down but not out but they continue virtually with the Once Virtual Venue. This year their Mardi Gras Ball goes on via video on Tuesday, February 16. You can donate and the funds will go toward a Benefit for Musician's Healthcare. There are 20 performers including: Jen D'Angora + Dan Kopko, Chris Cote, Andrea Gillis + Marc Pinansky, Ken Field, John Powhida, Sarah Borges, Duke Levine, Anthony Kaczynski and Ray Mason The event page is here.
Stuff_By_Mark is a brilliant Twitter page!! Some British guy named Mark does cartoons of rock artists. The one that caught our eye was one where he puts groups in Saturday cartoon shows style. He has the New York Dolls., Joy Division, The Velvet Underground and Echo & the Bunnymen. And one of our favorites is Siouxie Sioux and Robert Smith as "English" Gothic! Perfect!!
You can get prints and T-shirts and various other items on his Red Bubble page here: Stuff By Mark.
That led us to the Archies Meet the Ramones and the Archies Meet the B 52's and the Archies meet the Monkees. Those Archies get around!!
PODCASTS.......
Blowing Smoke podcast's guest this week was the force of nature called Dave Tree. Dave's group See This World has a new album out called The Future is 2020.
Dave co-curates the art shows at New Alliance, it will be nice when they start up again. Both Dave and Steev went to Framingham State and that was one crazy party school judging by the stories they shared.
In the Podcast a lot was discussed about the career of Tree. It seemed like there was still so much more to talk about as they moved on to See This World. Then Dave talked a bit about creating his art and that was fascinating.

Muck and the Mires' song " I'm Your Man " was the coolest song of the week on Little Steven's Underground Garage. As a result of that Evan got interviewed on the Underground site by Mighty Manfred of the Woggles. This was the longest interview and the best that we've heard of Evan. Manfred gets a little info from each phase of Evan's career. There are some real rock and roll laughs here. The interview is posted on Spotify. Other platforms are here.
Simone Berk was interviewed on the Red Jumpsuit podcast this week. She gives a good view of how she fits into Kid Gulliver, WhistleStop Rock and the Red on Red Records project. You can listen here.
CDs / MUSIC.........
We talked about the Rebuilder live show on New Year's Day. That was the best sounding live stream set we 've heard since they began last March. It was unavailable up till now. The band has made the set called Live from 2021 available on Bandcamp. You can get the digital version or get it on a limited vinyl version. It's limited to 200 copies.
You don't have to go far to find out what we are talking about. Try the first cut called "Mile or An Inch". Check out the audio quality and the band performance.
One favorite was when they played "Roadrunner". We love having that available.
They ended with "Monuments" a song that addresses the subject of monuments to the confederacy. It's worth reading the lyrics which are on the Bandcamp page here.
Go to the Bandcamp page to get the options for buying the New Year's Eve Live from 2021 set.
Roger Miller's Trinary System released a track called "Just Like That". It was left over from the first EP because "it was a little to straight forward" for their direction. Most groups would not think it too straight forward and it has all the earmarks of a Miller project. It's a welcome sound for us, it's angular and arty. Reminds us of Gang of Four.
Linnea Herzog continues her winning streak with "Non-Dramatic Break up Song" by Linnea's Garden. This song is a bit harder than most of her output but still pop. With Linnea it's not just the lyrics per se, but the concept of the song that's intriguing. There are millions of dramatic break up songs. The idea of a non-dramatic one is the twist that makes you think. The narrator of the song exits a love affair but doesn't want to demonize her lover – how refreshing. This is the first release from their EP Nowhere Friday Nights. The EP can be bought on Bandcamp: https://linneasgarden.bandcamp.com/album/nowhere-friday-nights
We have the song on our Top Ten Songs.
Telamor has another song on Bandcamp. You have to marvel at how some continue to put out good recordings in this continuing Covid shutdown. There's no shutdown of inspiration with Telamor.
Death Pesos' last stoner effort was an eight minute cut. This time they do up a fast two and a half minute tune. It's a little punkier than their usual but the lyrics seem to be about being stoned and driving, not much change there. We like the disoriented lyrics like What in the world did we get into? Another pothole I fell into…I fell into… I fell into… I fell in two."
We saw Indonesian Junk at O'Brien's in 2017. We wish they were a Boston band. They play a raw garage pop that you can't get enough of. Now they have a new 10 cut album titled Living in a Nightmare. There are two cuts available now. One, "One More Try" has Kurt Baker on backup vocals.
"Type of a Girl" has a heavy-footed descending line that we find irresistible.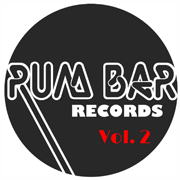 Speaking of Rum Bar…there's just no end the music with this label. Just on the heels of a big compilation album they come out with another 30 song one. This one is called If It Ain't Rum Bar It Isn't Worth a Shot Vol2.
It begins with popmeister Brad Marino covering The 1910 Fruitgum Company's "Indian Giver". That was a bonus track on his Subterranean Jungle cover album. We love the bubblegum – more people should mine that gold. In 2010 the Boston band Sticky Business played only bubblegum rock. We talk about them here.
Curt Florczak logs in with his new single "Dead Letter Box". We expected the guitar laden track but having Curt sing is a changer. His voice is a good fit for his own music…bring on the album!! We knew it was coming and it did…some nice guitar solo work at the 2:50 mark.
Also on the LP is a new song by the Black Cheers. Chris Brat is in that group. "(You're) Breakin' Up" is a rollicking rocker. It's a true representation of what they sound like live. Their last release was in 2015. Here it is on Bandcamp.
and Marc Platt's "Live Forever" is less frantic than the rest of the cuts and makes its mark that way. It's a mid-tempo garage psych tune.
Those are just some of the highlights on If It Ain't Rum Bar It Isn't Worth a Shot Vol2. for us but there's no duds in the 30-song cavalcade. All this good music right after they released a similar compilation not long ago. The label can't be stopped.

CONTACT US AT....misslynbgn@yahoo.com Send us your gig listings, your anything else ya got!! You want your CD reviewed?? Contact us for that too.
---