The BGN News Archive
March 16, 2020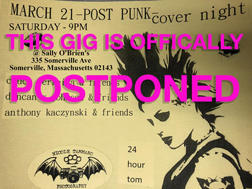 How things can change in a week!! The corona virus ramped up fast at the beginning of the week. By the end of the week it was affecting everything: sports, travel, universities, political rallies, Broadway and music concerts and even local gigs. One of the first local club oriented shows to cancel was the Whistle Stop Rock show in Salem, That was followed by the Dana-Farber Benefit at the Midway with Sidewalk Driver and Watts, then it was the Murphy's Law, Dead Kennedys and Wire shows.
The whole situation and the speed at which it's happening has been shocking!!
As of Friday Gov. Baker declared no gathering over 250 people. That means halls like the Sinclair and the Brighton Music Hall will be closed.
WMFO is now on automatic programming (no DJ's). The tentative restart date to live programming is April 30.
MIT is creating rules and restrictions. No non students will be alowed in buildings. It looks like they are still letting shows go on WMBR but more will be known on Monday.
At the BGN we are in the high risk pool. We did not go to shows this week. Like everyone else, we'll monitor the situation and refocus, and find other ways to keep abreast of the music scene. That's what we're thinking about now.... but....
As of this posting we will be taking a minimum of a week's vacation. That's something we haven't done... ever...... since starting online in 2002.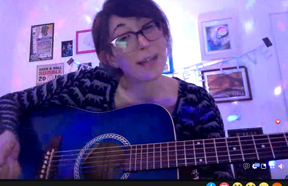 Linnea Herzog was the first to think of a way to get her music out by doing a solo concert live on Facebook with her "Social Shutdown Show" on Thursday, Friday and Saturday. She changed up "Everything is Closed For Christmas" to refer to the corona virus outbreak. She performed requests of old songs and sang some new ones that will be part of her new group called Linnea's Garden. On Sunday from 3pm to 5 she's going to take it further and try to get other acts to trade sets and have a whole series. It's a great idea!!
Now there is The FLIPP Site -A Facebook Live Isolated Performance Page set up by Archcriminals drummer, Gary Robley: "Things have changed very quickly in a very short time. Musicians worldwide have canceled all live performances. As we have seen, many great musicians from Boston and beyond have taken to the internet, Facebook Live in particular, to perform for free to help us all get through this very strange and sudden life change. This page is set up to have a "TV Guide" of sorts. A place where one can go to see who is performing at any given time, whether right then or some set time in the future. This is open to all genres and slot times more likely will eventually overlap with general posts. I am setting up and will continue to set up some structured sets of musicians performing in their own isolation, for you, at certain confirmed set times. I'll take down any rants immediately, or Facebook will, ha, but any type of performance, spoken word, bands, solo artists, instrumental artists ...all are welcome."
Vanyaland reported that The Record Co. set up a fund for musicians to help them during this period: "The Boston Music Maker Relief Fund launched this evening (March 12), offering Boston-area acts the chance to apply for small grants of up to $200 on a first-come, first-served basis." Read more here. Apply for Boston Music Maker Relief Fund here ... And contribute to the fund here
And...R.E.M.'s 'It's the End of the World as We Know It' debuts on iTunes top 100 33 years after release. People sure can relate to it now.....
Thalia Zedek and A Band Called E have anew song and video of "Contagion Model" listen and watch on Bandcamp
---
So we have a long "And in other news" section for the time being.....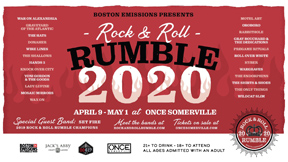 The Rumble has announced its line-up for this year. As of now it's scheduled for April 9 to May 1 at Once. The bands this year are: Wax On, Knock Over City, War On Alexandria, Hyber, The Shallows, The Hats, Yoni Gordon & The Goods, Pregame Rituals, The Endorphins, OroborO, WarGraves, Hands 3, Roll Over White, Rabbithole, Motel Art, Gray Bouchard & The Dedications, Graveyard Of The Atlantic, Mosaic Mirrors, The Shirts and Shoes, Lady Lupine, Wildcat Slim, Wire Lines,Donaher and The Only Things.
We hear that Screwcart, and A Bunch of Jerks didn't make the cut!! HUH??? WHY???
It's $75.00 pass for the whole nine days, that's a good bargain.
Speaking of A Bunch of Jerks they made a video of "Sleek Black Cat". It's basically photos of the band on stage ... and they can be pretty crazy on stage. Check it out here. This a great idea for bands right now though– start making videos of your songs!!
"World Gone Mad" the new song by Moving Targets that we talked about last week now has a video. See it here There maybe is one day left on their Indiegogo fundraiser if you want to be the first to get the new CD!!
The Vapors of "Turning Japanese" fame are still out there. They have a song out there now called "Crazy". It's got a punk spirit yet a pop song orderliness. Judging by that we would love to see them live. Hear it on Youtube.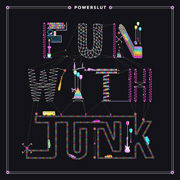 Powerslut's Fun With Junk is their goodbye statement. They truly are going out at the top of their game. The songs are lyric rich and those lyrics are worth reading. Powerslut has led with their sexed up songs, like "Everything's Closed for Christmas (Except My Legs)" before this album. The uninhibited sex songs are their specialty and they do them well. On Fun With Junk "Whip It", "Summer Condo" , "Double B-day" and "That D Tho" fit that bill. "Limits" sticks out to us, it has a very appealing vulnerability to it. They follow that with "Nostalgia" about being in a band and how society screws it up for you in some ways. Again it has a nice feel to it. There are so many creative moments here both musically and lyrically that you can spend a lot of time digesting it. This is pretty amazing.
Arthur Nasson has been around for a while. He knows how to write a pop song. His latest "Unglued" has some 60's guitar tones that are delicious. It reminds us of the Tweeds, a Boston group that was doing indie pop when very few others were back in the day. Hear it on You Tube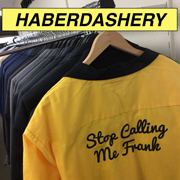 The new single "Haberdashery" by Stop Calling Me Frank is a welcome diversion for these times. They are one of the most unlikely groups with the most unlikely career. They just do their own thing and somehow it's worked out for them. Their drum and sax sound does all the heavy lifting for them and it's what takes this single over the top. Haberdashery kicks in with a stomping Bo Diddly beat. It marches you along with them as they tell the sad tale of a woman who thinks the singer's clothes are a mess. To keep the woman he has to "Dash, to the Haberdashery". That odd phrase comes from a Sanford and Son episode claims the band. This bit of inspired lunacy could only have come from SCMF. It feels so good to loose yourself in the song for a few minutes during this trying week. It's available for free streaming over at Bandcamp
Glowbox are on a XTC tribute album entitles Garden of Earthly Delights, and they were born for that. They do "Earn Enough For Us" They captured the XTC sound perfectly. It was recorded at Wooly Mammoth.
Corin Ashley also shows up with "Making Plans For Nigel".
The Asa Brebner tribute album, I Am Not Gone, now has a GoFundMe page. Artists on the project are: Robin Lane, Richie Parsons, John Macey, Gary Shane, Billy Connors, Larry Newman, Frank Rowe, Ralph Fatello and Randy Black. The GoFundMe page is here.
---
So here are some shows to look forward to after things are hopefully back to normal....some may be canceled already so check with the clubs firstů.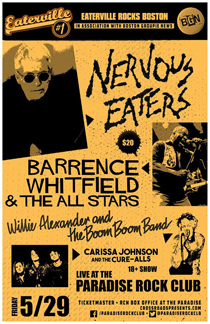 April 3 (Friday) Kid Gulliver, The Steamies, The Winter Project, A Bunch of Jerks at The Jungle
April 4 (Saturday) Gypsy Moths, Justine and the Unclean, The New Frustrations, Ghost Truckers 3-7 matinee at The Midway
April 4 (Saturday) Actor|Observer tour homecoming with Girih & Dreamwell at The Hong Kong
April 4 (Saturday) Loser's Circle, Hopeless Otis, The Bad Reminders, Taken By Vultures at Club Bohemia
April 4 (Saturday) The Dents, Duck and Cover, The Shang Hi Los at Sally O'Brien's
April 4 (Saturday) Dark Spring Festival Boston at Once "bringing the best of dark post-punk to Boston from near and far" Early show at 5PM
April 4 (Saturday) Uncomfortables, DNZL, Joe Division, The Damaged at the 13th Floor Music Lounge, Florence MA
April 5 (Sunday) The Grommets, The Fatal Flaw, Trusty Sidekick, Kermit's Finger. MC: Poet Jake Tringali 3-7PM matinee show at The Midway
April 5 (Sunday) Wet Specimens, Chain Cult (dark punk from Greece), Final Gasp, Loretta, Cartridge at The Dorchester Art Project FB page.
April 6 (Monday) Knock Ups, blindspot, Gene Dante & the Future Starlets at Charlie's Kitchen
April 8 (Wednesday) Mad Painter Live on the Heavy Leather Topless Dance Party
April 10 (Friday) Little Man with special guests The Knock Ups, Falling Stars, and Baabes at Thunder Road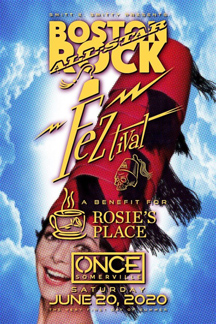 April 10 (Friday) Citizens Arrest, Maniac, Peace Test, Mangled at Hardcore Stadium Bishop Allen Dr
April 10 (Friday) Cadillac Heart Reunion, Crunchtime, Doug MacDonald, Loom River at Club Bohemia
April 11 (Saturday) DJ Easy Ed presents the Cranktones with Sax Gordon, the Fathoms, and Easy Ed's Record Hop 3-7matinee show at The midway
April 11 (Saturday) Courtney From Work, The Holts, Rawstrum, OTP at The Jungle
April 17 (Friday) FU's, End of Hope, Northern Skulls, & More at O'Brien's
April 17 (Friday) Dark Thoughts, Conmen, Spiral Heads, PCP + the Knives at The Hong Kong
April 17 (Friday) Appendix, Destrucktions, Innocent, Bloodsuckers at the Democracy Center 45 Mount Auburn St, Cambridge FB page
April 17 (Friday) The Dogmatics, Stop Calling Me Frank, The Billy Connors Project at Sally O'Brien's
April 18 (Saturday) A Crash Course for the Ravers has Kid Gulliver as guests!! 1-4PM WMFO 91.5
April 18 (Saturday) Rock and Bowl at Cape Ann Lanes, Gloucester with U-ey at the Buoy, The Heavy Denims, Jittery Jack FB page for more info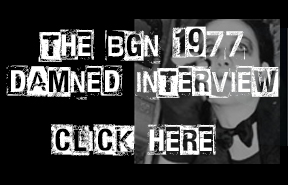 April 19 (Sunday) The Undertones at The Paradise
April 24 (Friday) StrangeColorSky, blindspot, The Only Things, Silvertongue at The Worthen House Lowell.
April 25 (Saturday) Punk Night at The Office with Color Killer, Loser Birds, Jerry's Got Jokes, Pigeon Man, + More bands TBA at The Office
121 South Ave, Whitman, Massachusetts FB page for more info
April 25 (Saturday) WhistleStop Rock Festival Western Massachusetts - featuring: Heather Rose In Clover, Kid Gulliver, The Cold Expectations, OTP and special guests State Of The Union at HiLO North Adams - FB page
April 26 (Sunday) The Macc Lads at Once 7PM doors. FYI: "The Macc Lads are an English punk band from Macclesfield, Cheshire, England. Self-proclaimed the "rudest, crudest, lewdest, drunkest band in Christendom", the Macc Lads used irreverent, foul-mouthed and politically incorrect lyrics; common lyrical themes were binge drinking, sex and fighting."
April 30 (Thursday) GBH at Brighton Music Hall
May 8 (Friday) Salem Answers-Night 1: This is a music fest to celebrate and encourage the arts, magic, equality, and diversity of Salem! 7-9 at Koto: Accoustic sets with Pink Malahares, Coffin Salesman, Jenn Lombari - 9:30 to close at Koto: Salem Wolves, Oh The Humanity!, Radio Compass, Bad Larry's....9:30 to Close at Opus: Marianne Toilet and the Runs, Losers Circle, Red Ledger, Hyber, Subourban Sunrise FB page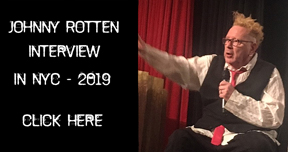 May 9 (Saturday) A Crash Course for the Ravers featuring Glider WMFO 91.5 - 1-4PM
May 9 (Saturday) Divine Sweater, Eagle Jesus, Louzy, Jailbait matinee show 3-7PM at The Midway
May 9 (Saturday) Salem Answers-Night 2: 7-9 at Koto: Acoustic sets with Live Nude Girls, C.Murray, C.Okeeefe - 9:30 to close at Koto: Diablogato, Brix'N Mortar, Hellbound Hitmen, Skytigers, Motel Black...9:30 to Close at Opus: The Gala U.S., Z28, The Von Traps, The Downhauls FB page
May 10 (Sunday) SalemAnswers-Night 3: 7-9 at Koto: Accoustic sets with Carissa Angelo, Opus, Vilanvs, - 9:30 to close at Koto: Stiff Propisition (Glamtastic covers members of Bacterial Husk, Sexcrement, and Brix'N Mortar), Master of Beers (Metallica), Aces High (Iron Maiden), Warthog (Ramones ). FB page
May 14 (Thursday) The Thigh Scrapers , 61 Ghosts, GLiDER, and Sara & the Scaliwags at Thunder Road
May 16 (Saturday) Baabes, The Knock Ups, Mister Vertigo, Motel Black at The Jungle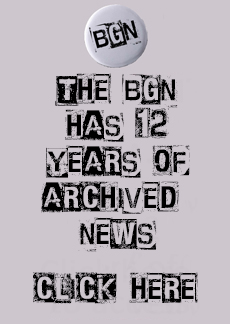 May 16 (Saturday) The Hi - End Record Release party at The Square Root
May 22 (Friday) Guilloteenagers, Stigmatics, Acrylic Killers at The Square Root
May 24 (Sunday) Negative Approach, ACxDCx , Bandit at ONCE Ballroom
May 30 (Saturday) Stray Bullets, Duck & Cover, Disco Rice, Silver Screams at O'Brien's
June 5 (Friday) Booze & Glory (punk/Oi - U.K.), The Drowns, Battery March at Great Scott
June 5 (Friday) Booze & Glory (punk/Oi - U.K.), The Drowns, Battery March at Great Scott
June 6 (Saturday) Straight Johnny, The Cretins, Electric Joey, Bad Sandy at The Midway 3-7PM matinee
June 6 (Saturday) Jay Allen and the Arch Criminals Record Release Show at The Square Root
June 13 (Saturday) Lyres and GLiDER at ONCE Lounge early 6:30-9PM show
June 13 (Saturday) Sugar Cones, Diablogato, Bunch of Jerks at The Square Root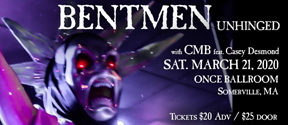 June 14 (Sunday) Fourth Annual Out of the Blue Art Gallery Benefit FB page for more info as it comes.
June 27 (Saturday) Stop Calling Me Frank, Nat Freedberg, Brad Marino at The Square Root
July 3 (Friday) Andrea Howlett's X-Ray Specs Tribute Show at The Square Root
September 17 - 21 The New England Shake-Up! Year Seven! in Framingham FB page
CONTACT US AT....misslynbgn@yahoo.com Send us your gig listings, your anything else ya got!! You want your CD reviewed?? Contact us for that too.