The BGN News Archive
March 25, 2019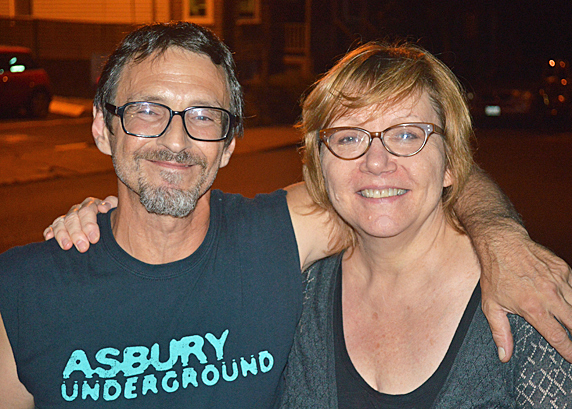 Joe Harvard and Miss Lyn
Photo: Blowfish
We start out this week with more very sad news. Today (Sunday March 24) we have lost Joe Harvard. Joe was pretty much a mega-force throughout his life. Unstoppable in art music and many other endeavors and interests. Joe left Boston for Asbury Park, NJ in 2001 but has come back often and has been a big part of the music scene over the years. While here in the 80's Joe was the cofounder of Fort Appache Studios where many a Boston musician and band made records. Joe continued his ever busy efforts in Asbury Park with more music and an awesome project called ArtGArten inspiring local kids to work with recycled materials to create art. He has won a crazy amount of awards for all his varied work, including the WFNX/Boston Phoenix Best Local Producer title [1989], and NYC's prestigious Moth StorySLAM Championship [2001], his NJ accolades include Asbury Music Awards (AMA's) for Top Americana Band [2009], Top Multi-Instrumentalist [2010] and Top Avant-Garde Act [2010].
He has also written books including The Velvet Underground & Nico which has been translated into Japanese and Portuguese.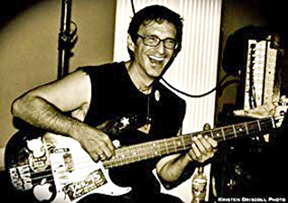 He was a big personality with a big heart and a lovable demeanor. Friend to and loved by SOOO many he will be really very sorely missed. RIP Joe and thank you!!
Here is a note posted on FB by his love and partner Mallory Massara:
Joe passed early this morning with me and his sister by his side. Aidan arrived late last night in time to say goodbye. I believe Joe was waiting for him. He went very peacefully. I sang Sunday Morning to him as the sun rose. Then opened a book of Rumi poems to read to him. He had one bookmarked like he left it for me knowing that would be the book I picked out of the thousand on the shelf. Parable of the World. And then I opened the sliding glass door to let his soul out. I figured if it was anywhere as big as his personality it would need more room than a window.
---
Now...onto music, throughoughly Joe approved!!!
It was back to Charlie's Kitchen Monday night show this week. Jenn Lombari of Lucky United was there with Stubborn Hearts. It's a two person group she's playing with until Lucky United gets back to playing.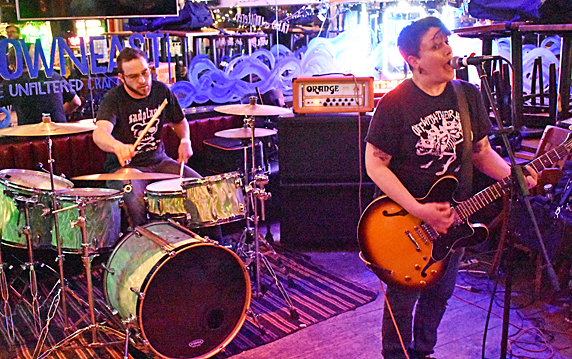 Stubborn Hearts
Photo: Blowfish
Jenn keeps an active Facebook page where she often posts live feeds of her new songs. So we knew there were lots of new tunes to hear from her. The two instrument set up works for Jenn, but in reality any set up would work with her. She is good solo or part of a bigger group. She kept things gritty with a thick and dirty guitar tone. Jenn has a clear mid-range voice and she can sing with a rasp and crank it up for effect.
Doug on drums is a good foil. He's a busy player but also kept track of the dynamics, often playing soft with maybe just tapping on the drum rim for a change. He's always listing to Jenn and his drumming reflects what was going on. He was playing a green drum set, not for St. Pat's Day, but because that's just the set he has as it turned out.
It was really the songs that are making Jenn a figure to deal with. She has been writing a lot it seems and we think her songwriting has gotten better over these last few years. Her topics are from everyday life. You feel like you're getting a picture of what affects her. A song called "Jeremy" was about someone who died and that was very touching without being soppy. We loved her songs about love and love gone wrong. Jenn is someone we keep an eye on and will continue to.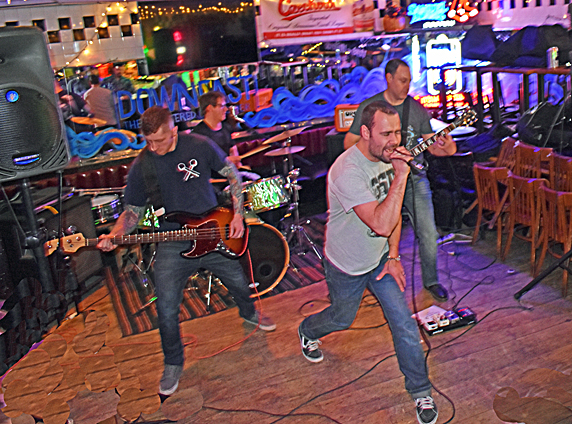 Street Milk
Photo: Blowfish
The band on before her, Street Milk, was having their first show. We only caught the tail end but they were totally together and you would never know it was their debut. Listen to their recorded material on Bandcamp
The last band was Come Out Fighting from Detroit. They are trio of singer, drum and guitar with no bass. If anything this night proved you can make do with any set up and deliver the goods if you have something to say.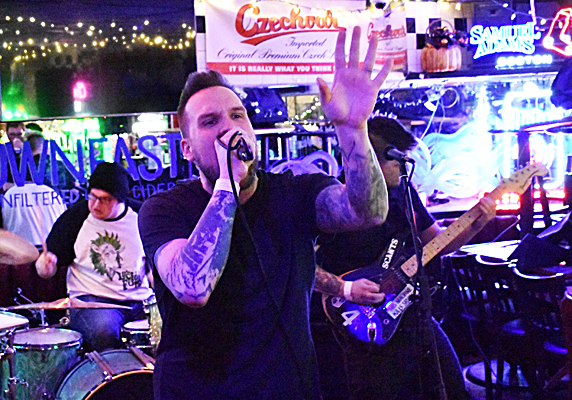 Come Out Fighting
Photo: Blowfish
They were playing hardcore. The singer was yelling, and you know we love yelling, but one song had the yelling in the verse and then some two part harmonious singing in the chorus., it was a twist that really worked. (Actually Brix 'n Mortar do that too). Their lyrics were like, "the weight of the world is pulling me down". It was a powerful song. At one point the singer wrapped the mic chord around his neck and it did it very effectively. We were gasping for breath, even. Their Bandcamp page.
As you can tell we are getting into the Charlie's Kitchen habit. Monday has less traffic out there and the line ups seem to be consistently rocking.
Wednesday was a well put together bill at O'Brien's. It was 2015 Rumble winners Zip-Tie Handcuffs with 2018 Rumble hopefuls, Baabes, and then Wine Lips from out of town, but who fit right in soundwise with our locals.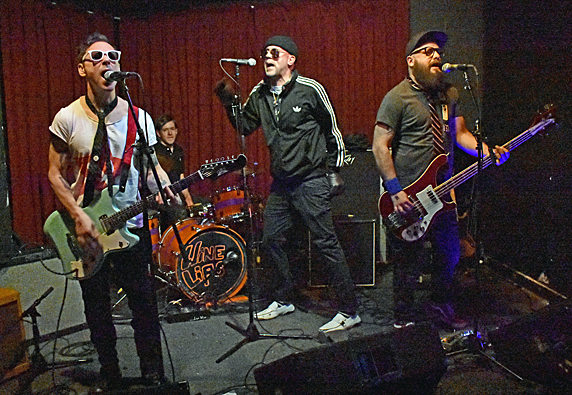 Baabes
Photo: Blowfish
The Rumble is two weeks away which means the secret that is Baabes may soon be out for all to see. They did their garage/glam thing and it's very entertaining. If anything the music was even more raw this time than the other times we've seen them. They are not cleaning up their act one bit. We love that dirty garage sound they have.
We talked to Frankie and he check marked the Dolls and Dead Boys as favorite bands, hey, us too. Catch the low down junkiness of "My Brain Is Stuck In My Head"
Johnny Brain Box was doing his mash up of James Brown and Mick Jagger on stage. That's when he wasn't flying through the air somewhere – see photo below the show listings. Check 'em out on Bandcamp. Now were just waiting for the Rumble to see what people say when they hit the stage.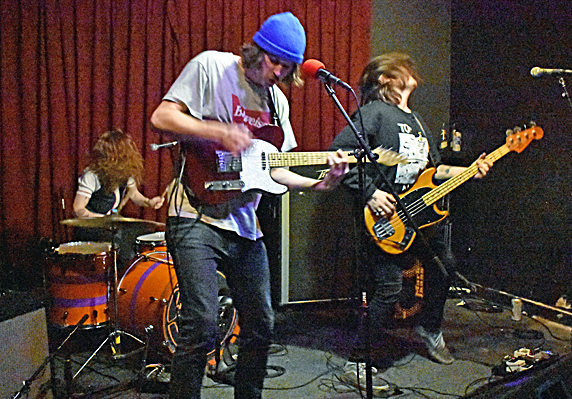 Wine Lips
Photo: Blowfish
Wine Lips are from Toronto. They are a mix of garage and psyche but we mostly got a seventies hard rock vibe from them. They were full of extra energy and bounding all over the stage. The bass player was bending over backwards at times while pumping out non-stop busy-as-hell bass lines. The guitarist played some riff based songs and added very tasteful hooks with nice tones amidst some extended solos. The drummer had a throwback seventies style too and a sense of control that made it appealing. There were a few very short drum solos that would be nice to go back and hear again - if that were possible.
It's been a while since we've seen Zip Tie Handcuffs and that was the main reason to hit this show. Their set has changed. It seems like they have some new material. Their last CD from 2016 Headspace had a generous 16 songs on it. The new material had the same overall sound but there were differences. They were still doing those high vocals that are so distinctive. Just nobody else is doing anything similar to that.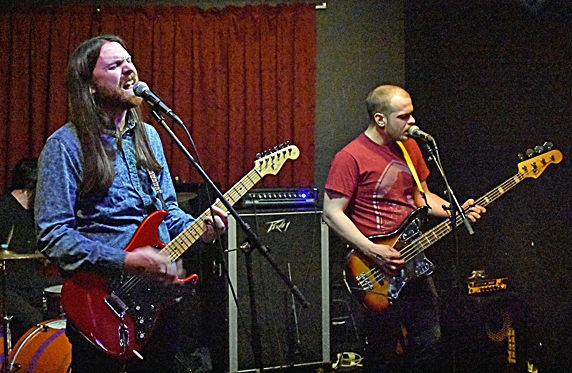 Zip-Tie Handcuffs
Photo: Blowfish
Many of the newer songs had fewer vocals and they were longer with lots of soloing. They are excellent musicians so that's all good. One song was a ballad which was a complete switch up for these guys...and that was a highlight. The moodiness and the high vocals worked together to make that a nice sweet tune.
The drummer must have eaten his Wheaties because he was a beast. It was full force busy drumming. He seemed to be in the zone and there was no stopping him.
We were glad to see them again and glad to see they have a few shows coming up. That was a Thursday night show that was worth a weekend day. Then more people might have shown up, there was only around 20 people there.
Saturday we wanted to hit the Midway afternoon show. We missed most because we were involved with an interview about the early days of Boston Punk for a graduate thesis. That should end up with a web site as part of the project and we will update everyone when that happens.
We did see Triple Thick and John Keegan got there to see the rest of the show. To go to John's review of the whole show hit the photo below.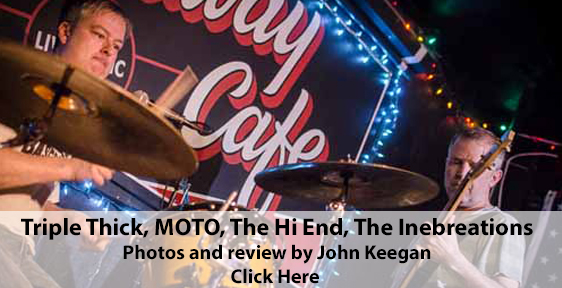 We got there as Triple Thick was setting up.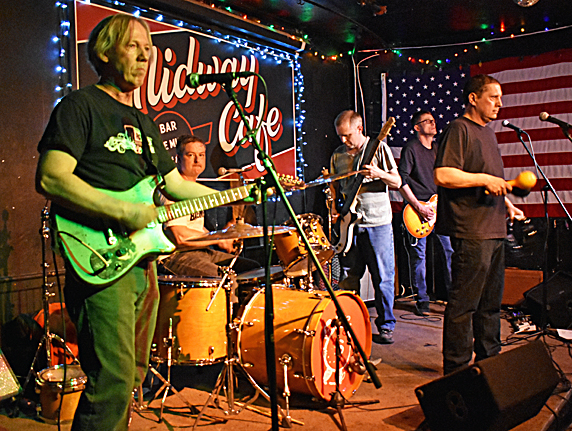 Triple Thick
Photo: Blowfish
Triple Thick was in its Shiny Beast form for the last few years. They decided to go back to Triple Thick when drummer Jim Seery rejoined. Seeing Jim up there gave us a warm feeling. He was much missed. It was the old gang again with Mitch on guitar and Henry on maracas. The guitarist did short solos with a fantastic tone. He said later that he had built his amp himself.
Triple Thick has a large backlog of material to choose from. That would be 183 originals and 96 covers by their count. See here. Some of the song highlights for us were "On the Back Roads", "All the Drugs You Can Find" (both from Shiny Beasts era), "Pure Grain Alcohol", " and a possibly new song called maybe "Walkin' on My Grave" which was a definite stand out!!
Even beyond the songs we just love seeing the group we have depended on for a long time to give us garage punk no matter what the heck else is going on in the scene.
Saturday Arthur Freedman was down in Plymouth to check out Black 13. They are a Boston based band and have an album recorded with David Minehan. http://black13band.com/music/
Black 13 at New World Tavern Plymouth 3/23./19

| | |
| --- | --- |
| Black 13 | Tyler Sweet - Black 19 |
More band photos below the show listings.
---
And in other news.....

There has been an outpouring of affection and remembrance for Asa Brebner on Facebook and elsewhere. Here's a piece by bandmate Tim Jackson that was in The Arts Fuse website.

Tiger Bomb are garage rock incarnate. They make you want to live in Portland, ME. They got some press in the Maine Today paper. talking about their new album Uproar and their video video of "Baby Come On"

With the success of the Queen movie Bohemian Rapsody the movie industry is looking for other groups as subjects of the next rock movie. The next one in the pipeline looks like the Sex Pistols. That could lead to some renewed interest in punk in general.

There are two interesting Punk exhibits in NYC:

At the Museum of Sex there's Punk Lust: Raw Provocation 1971-1985, a survey looking at the way Punk culture used the language of sexuality–both visually and lyrically–to transgress and defy, whether in the service of political provocation, raw desire, or just to break through the stifling gender norms and social expectations that punks refused to let define them. it's on view until November 2019.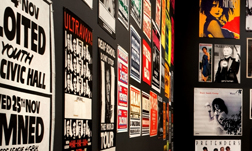 At The Museum of Art & Design there's Too Fast to Live, Too Young to Die explores the visual language of punk through hundreds of its most memorable graphics, from the shocking remixes of expropriated images and texts to the DIY zines and flyers that challenged the commercial slickness of the mainstream media.
And .... The NY Public Library now has the Lou Reed Archives. They have issued a limited edition Lou Reed library card too. We reported that Cornell had a Richard Hell archive a few weeks ago. The idea of the main stream facilities accepting punk material is very encouraging. The reality of a Boston Punk archive is non-existent but very much needed. Here's a write up about it on Brooklyn Vegan.
Last week we mentioned Room 37- The Mysterious Death of Johnny Thunders and its premier in the UK. It will also be released in a limited-edition BLU RAY/DVD/CD Soundtrack format packaged in a gorgeous, six-panel Digipak on May 24th, 2019. The soundtrack includes performances by the real Johnny Thunders as well as his former bandmates Walter Lure and Sylvain Sylvain. You can Pre-order here: https://amzn.to/2JmFNEm
---
Here's some good shows coming up this week.....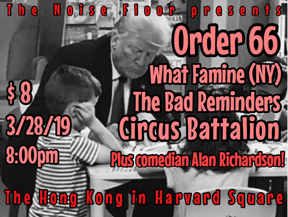 March 25 (Monday) My Deer Friends, Toward Space, Bernie & the Wolf, Charmed&Strange at Charlie's Kitchen
March 27 (Wednesday) Baker & The Double Downs, Muck & The Mires, DJ Easy Ed at ONCE Lounge
March 287 (Thursday) Order 66, Circus Battalion, the Bad Reminders, What Famine at The Hong Kong Harvard Square
March 29 (Friday) The Big Sway, Bad Larrys & Imaginary Animals at Sally O's
March 29 (Friday) Neighborhood Shit, Wake of Humanity, Sick Minds, Judgement, The Greying - O'Brien's
March 30 (Saturday) A Crash Course For The Ravers 1pm to 4pm 91.5FM Medford. This week they have Totaled as guests.
March 30 (Saturday) See This World, The Runouts, DNZL, WarGraves at the Midway for a 3-7PM matinee show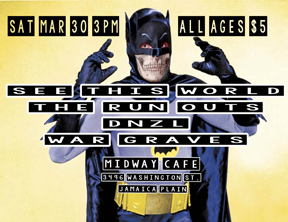 March 30 (Saturday) Bowery Boston presents The Devils Twins, Party Bois, Ned and the Dirt, Gray Bouchard & the Dedications at Great Scott
March 30 (Saturday) Electrolux, Thee Sonomatics, Black Souls Review, special guests The Plimsouls and its Kim's Rockin' Bday!!!! at Sally O'Brien's
March 30 (Saturday) Fireking, The Downhauls at Tavern at the End of the World.
March 30 (Saturday) Scott Damgaard and Richard Mirsky and their respective bands at Club Bohemia at the Cantab
March 30 (Saturday) Intercourse, Bed Time Magic, Labor Hex, Pain Chain at The Worthen Attic (141 Worthen st, Lowell) 7:30-Midnight
March 30 (Saturday) When Particles Collide and Tiger Bomb at Bayside Bowl Portland ME
March 30 (Saturday) Il Mostro, z/28, Rockin' Bob Punk Band, Gasoline Virgins at Koto / Salem
March 30 (Saturday) The Radiator Rattlers, Diablogato, The Von Traps, Loser's Circle up in Haverhill, MA at RG's Pub 242 Winter St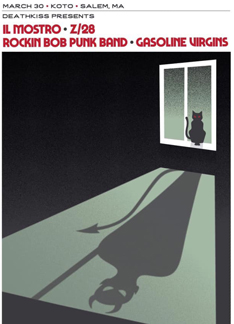 March 31 (Sunday) A Jumping Jack Flash, The Rat, Storyville, Mess-Around with Jerry Lehane and Peter O'Halloran from The Dogmatics joined by James Young, Dave Barton and his new band Blame The Whiskey, and Lee Harrington of The Neighborhoods along weith Tom Baker and Jay Allen. At The Plough 4-6PM
And further out we have.....
April 1 (Monday) Gooch Palms, the band Vú, Louzy - at Sonia.
April 1 (Monday) Lenny Lashley, Mike Frazier (AF Records), the Old Edison at Charlie's Kitchen
April 2 (Tuesday) Rock & Roll Trivia w/ Erin & Brett at the Sinclair 8-10:30PM
April 3 (Wednesday) Dan Webb &the Spiders, Late Bloomer, Alright, Save Ends at The Hong Kong
April 5 (Friday) Together on Two, The Gala, Little Billy Lost, Kid Gulliver at Opus Salem
April 6 (Saturday) Roy Sludge Trio, Barley Hoppers, Easy Ed's Record Hop 3-7PM Matinee at The Midway.
April 6 (Saturday) The Inebriations, Bled Sabblin, GarageDogs, Gene Dante & TFS at The Midway.
April 6 (Saturday) When Particles Collide and Petty Morals at The Plough.
April 7 (Sunday) Tørsö (CA), Low Vision (Japan), Laughing Stock, Crisis Actors at The Greek Club in Union Sq Somerville. 7:30PM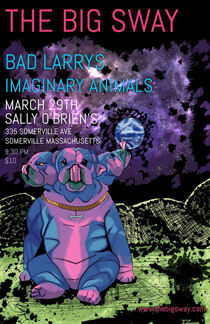 April 7 (Sunday) Punking Out Homelessness 3 homeless benefit with State Of The Union, The Brigands, Charlie Don't Surf, The Only Things at Opus Underground Salem. 2-8PM
April 8 (Monday) VHS Slut 1997, Calyx, Oceanator, Moon Room at Charlie's Kitchen
April 10 (Wednesday) Slovenly Recordings presents: Tommy and The Commies, Les Lullies, and The Monsieurs plus DJ Pete Slovenly at The Midway
April 11 (Thursday) The Hideout, The Handsome Scoundrels (AL), CE Skidmore, ITM At The Hong Kong Harvard Sq' 8-Minight
April 12 (Friday) Low Dose, Leopard Print Taser, Labor Hex at O'Brien's
April 12 (Friday) Venom & Mayhem (Twin sisters from Flight Of Fire, ) unplugged doing originals & covers, Corolla DeVille, Doug MacDonald Band - at Tavern at the End of the World.
April 12 (Friday) Brad Marino Band Record Release Show! at the Button Factory Stage Portsmouth, NH. Also on the bill Kris Rodgers and The Dirty Gems - FB page.
April 13 (Saturday) The FU's, Armpits, Citizens Against People, Crux Decussata at The Midway 3-7 matinee show
April 13 (Saturday) Classic Ruins at Tavern at the End of the World
April 13 (Saturday) Stop Calling Me Frank, Brad Marino Band, Kris Rodgers at Sally O'Brien's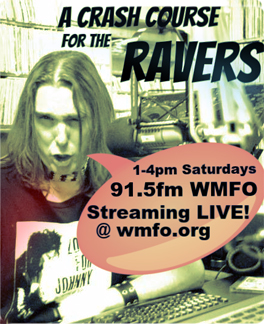 April 13 (Saturday) Rock n Roll Rumble Prelims #6- Baabes (9PM) Jakals, Set Fire, Birnam Wood at Once Ballroom.
April 13 (Saturday) Single Mothers, Rebuilder, Secret Spirit at The Hong Kong
April 14 (Sunday) Boston Hassle's Black Market Flea 12-6PM FB page for more info
April 14 (Sunday) Kali Masi, Cook Bag, Kato Kaelin at The Hong Kong
April 17 (Wednesday) Weak Days, I Wish I Could Skateboard, Giant In The Lighthouse, Elephants at The Hong Kong HArvard Sq
April 19 (Tuesday) Disaster Strikes, Gizzaards, Rooftops, Hairspray Queen, Myocaster Coypus at O'Brien's
April 20 (Saturday) A Crash Course For The Ravers show streams to everyone LIVE Saturdays 1pm to 4pm at and transmits on WMFO 91.5FM Medford. This week we have The Hi-End in to chat, spin tunes, we'll see what else.
April 20 (Saturday) Brave Hands, Notches, Tied to a Bear, The Furniture at O'Brien's
April 20 (Saturday) Junkyard, Derailer, The Hi-End, Demons Alley at Koto in Salem.
April 25 (Thursday) The Proletariat, Moving Targets, The Northern Skulls at Alchemy Provi RI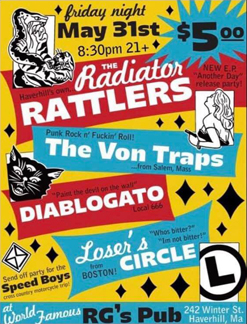 April 26 (Friday) Michael Kane And The Morning Afters, Cuidado, and Lenny Lashley at the Thirsty First Tavern Lowell.
April 27 (Saturday) A Crash Course For The Ravers has POP GUN in to play their new stuff! 1pm to 4pm at http://www.wmfo.org/popout_player.php?bitrate=256 and transmits on 91.5FM Medford.
April 27 (Saturday) The Proletariat and Moving Targets at Once
April 27 (Saturday) The Stigmatics, Mongorellis, Thee Sonomatics, Groundlift at Club Bohemia
April 27 (Saturday) Nervous Eaters CD Release, Mr Airplane Man, Corolla DeVille at 9 Wallis Beverly.
May 3 (Friday) Barrence Whitfield & The Savages w/ Muck and the Mires at The Middle East
May 3 (Friday) Corolla Deville, Stigmatics and Pop Gun at Jeannie Johnston's Pub JP
May 3 (Friday) Choke Up, Keep Score, Depressor, Matt Murphy at The Hong Kong Harvard Sq
May 3 (Friday) Mad Painter (with Kenne Highland on bass) along with The Fringe, Roll Over White and Shipwrecked at The C Note in Hull.
May 4 (Saturday) 61 Ghosts on 91.5 WMFO with Brian Young's Crash Course for the Ravers! 1-4PM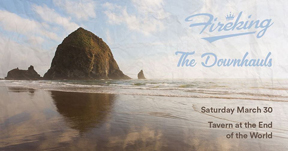 May 4 (Saturday) The McGunks, Silver Screams, Revilers, Damnation, Live Nude Girls at The Midway 3-7PM
May 4 (Saturday) Carissa+Cure-Alls, Justine & The Unclean, Tiger Bomb, RunHideFight at Sally OBrien's
May 6 (Monday) Sneeze, Cult Fiction, Toothbrush, Non- at Charlie's Kitchen
May 7 (Tuesday) Dougie Flesh, Coffin Salesman, Ciderdown, Hannah Jay at The Tavern at the End of the World.
May 11 (Saturday) The Knock Ups, Ila Minori, Erel, Chad Gosselin of The Big Lonesome at The Midway night show
May 11 (Saturday) FUs, GLiDER, Classic Ruins, Screw.Cart at KOTO Salem
May 11 (Saturday) Cactus Attack, Diablogato, Jittery Jack & Amy Griffin at the Dover Brickhouse Dover NH
May 13 (Monday) Happy Accidents (UK), Greed Island, Birdwatching, Traders at Charlie's Kitchen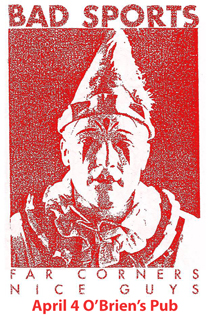 May 15 (Wednesday) Jon Snodgrass, Lenny Lashley, Micah Schnabel at O'Brien's Pub
May 17 (Friday) Lily Black, Highway Chapel, Thee Fightin' Fish, The Negans at Club Bohemia.
May 17 (Friday) Parlour Bells, Gene Dante and The Future Starlets, and Smitt E. Smitty & The Feztones @ OPUS Underground in Salem,
May 18 (Saturday) Marko And The Bruisers, Color Killer, Shore City, Punk Band - 3-7 matinee at The Midway
May 20 (Monday) Coffin Salesman, Molly Rhythm, Talk Me Off, Double Star at Charlie's Kitchen
May 24 (Friday) Lo Wreck's birthday with The Downhauls, The Dents, Duck & Cover and Skytigers at Sally O'Brien's
May 27 (Wednesday) Natterers, Yooth Decay, SAP at O'Brien's Pub
June 7 (Friday) 61 Ghosts, Cal Cali Band at Tavern at the End of the World.
June 15 (Saturday) Thee Fightin' Fish, The Billy Connors Project, A Bunch Of Jerks, Club Linehan A Go Go - 3-7 matinee at The Midway
July 9 (Tuesday) Some Kind Of Nightmare, Losers Circle, Nick Barbarian, And Live Nude Girls at Thirsty First Tavern Lowell.
July 11 (Thursday) 61 Ghosts, Thee Fightin' Fish, Pop Gun at Opus in Salem
CONTACT US AT....misslynbgn@yahoo.com Send us your gig listings, your news and anything else ya got!! You want your CD reviewed?? Contact us for that too.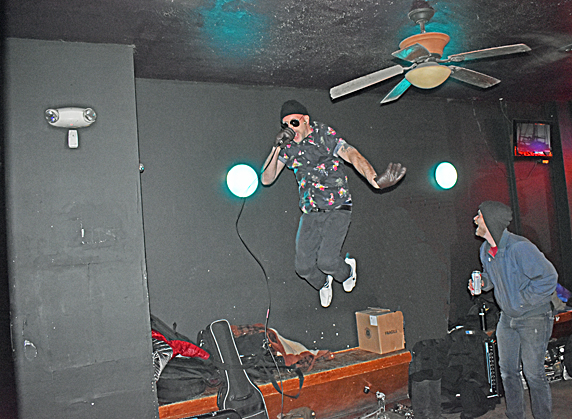 Baabes
Photo: Blowfish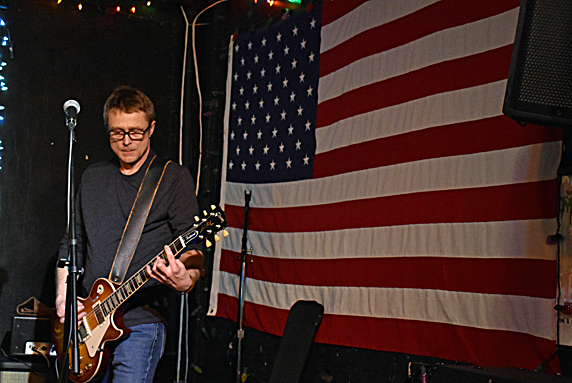 Triple Thick
Photo: Blowfish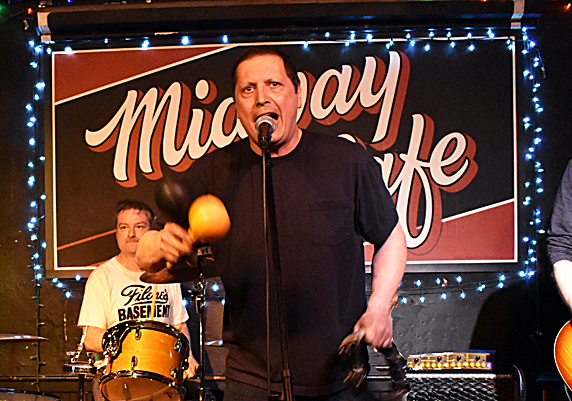 Triple Thick
Photo: Blowfish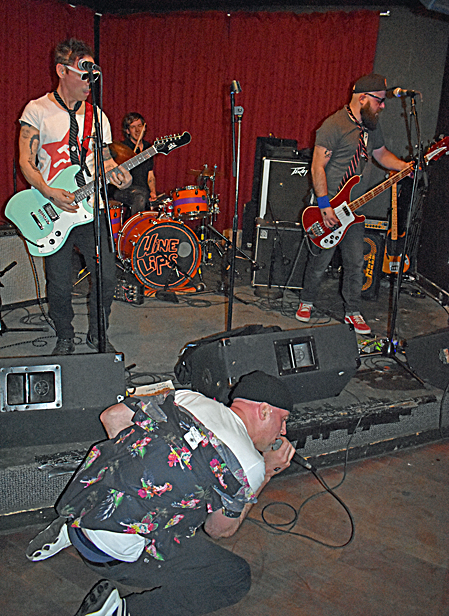 Baabes
Photo: Blowfish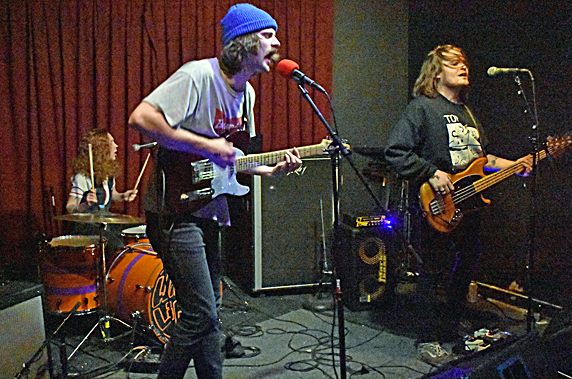 Wine Lips
Photo: Blowfish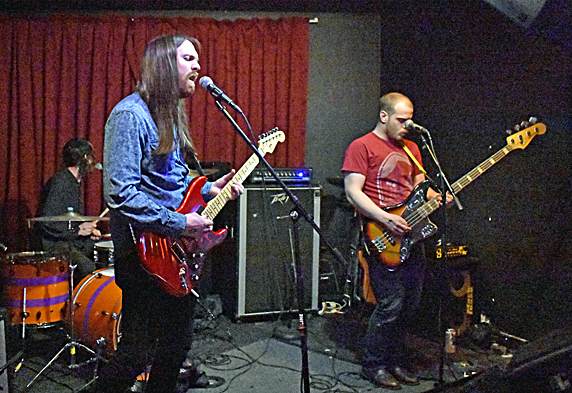 Zip-Tie Handcuffs
Photo: Blowfish