The BGN News Archive
May 4, 2020
Minibeast and fans at Great Scott
We were afraid things like this were going to happen; Great Scott has announced that it is closing. They will not reopen after the COVID crisis. The general manager, Tim Philbin, said that the owners of the building would not renew their lease. Here's a story in Vanyaland.
Great Scott opened in 1976 and was known as Brandy's at the beginning. It wasn't until the last twenty years that they found the rock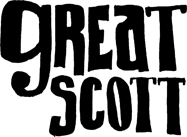 and became a destination for punk music. We've seen many great shows there, often mentioned were shows like the Dictators, Amyl & the Sniffers, and Michael Monroe.

There's a petition to save the club, access that here

So, this is the first change....We should all get used to the idea that the music scene, on many levels, will be different when this is all over. Venues will be gone, bands will break up, new ones will form and the music could be completely different.

The whole idea of a 'music scene' could even disappear. In the fifties and sixties going into the seventies there wasn't a music scene as we have known it since the punk era. All those levels of support – clubs, concert halls, award shows, record labels, booking agencies, radio stations, magazines/press, record stores and recording studios are vulnerable. Buckle up.

Anngelle Wood of Boston Emissions mentioned this week that not a lot of new music was coming in to her. That's one of the realities. Most of the music that is new was done before the corona virus hit. This week Anngelle did an interview with SkyTigers who have an album Eulorgy ready to go now. They released a short run vinyl version: 50 copies with special inserts. You can buy Eulorgy here Their punk metal/hardcore will clear the cobwebs from your ears. Give a listen to "Affordable Garbage" from the new LP.

This shutdown has stymied live acts and regular outlets for music. We're seeing more of those that can find ways of moving on and embracing what's available. Those people will have a bigger audience during this period. Linnea Herzog is an example. From the very first days she's been streaming live and has been very visible.

She just released a song from her new group Linnea's Garden called "I Wanna Try on Yr Clothes" - watch the video here. It's a good one and prefect for this stay at home time.

Another person who is changing and going forward is Brian Young of WMFO's A Crash Course for the Ravers. He was on the air on Thursday and Friday this last week in addition to his Saturday and Sunday slots on Outbreak DJ's website. He taught himself how to broadcast remotely and is now back in the game. He's getting more time as he goes on. He's solid scheduled is Saturdays from 1 to 4 pm and Sundays from 6 to 9 pm. Catch him on the Outbreak DJ website . Hit the Moblie Player or Popout Player buttons to hear.

Color Killer are faithfully doing a video a week. Their newest is a cover of the Replacements' "Bastards of Young" It's available on their FB page and on Youtube

Incidentally, Color Killer weren't the first young kid punk band. Verboten were a Chicago band in 1983, the members were from 11 to 15 years old. One of their shows, they only had a few, was attended by a 13 year old David Grohl and it inspired him to play punk himself.

Verboten, a musical about the group was debuted in March in Chicago. The lyrics and music are by Verböten's original guitarist Jason Narducy (who plays bass in Bob Mould's band) Brett Neveu is the playwright. Read more anad watch a trailer of the musical here.

Here's a few vids of the band back in the day: "He's A Panther" recorded at The Cubby Bear, January, 1982. Also on the bill: Naked Raygun, Rights Of The Accused. Here's VERBOTEN - Slump Shot.AVI and performing Black Flag version of "Louie, Louie".

Baabes put out a new video of their song "My Brain is Stuck Inside My Head". It's has some crazy old black and white movie clips. It mimics the out of control Baabes stage performances. Oh, to have that back again! It's a 1:22 even with a fifteen second intro: fast and furious – that's what we love. Miss you Baabes!!!

Here's an eight minute video by Minibeast of their song "Town Crier". You need your Minibeast!!

Brad Marino now has a video to go with his new song "False Alarm".

Watch John Hovorka's live Facebook acoustic set from last week.

The Von Traps did a 10 minute live set as a trio. Felt good to hear them blast it out!! Catch it on their Facebook page. Miss you Von Traps!!!

Mike Howlett guitarist of A Bunch of Jerks is an interesting guy. He does some environmental work counting turtles, not a common thing. He also has a very large horror book/comic collection and he has written a few books on horror comics. While we were searching through Hoopla (a digital interface for libraries) one of his books, The Weird World of Eerie Publications, popped up. Eeire were known for fast knock off comic books that were raw and in bad taste from about 1965 to 1975. It's a colorful story complete with a gun totting publisher.

In the book Mike's text is straight forward and descriptive. The interest is kept up with the serpentine story of publishing multiple magazines/comics over changing tastes. Mike has a comprehensive knowledge of the magazine and the whole environment that it was part of. There is an abundance of cover and comic page illustrations. The covers are super saturated and pop off the page (like above). It's so generous with covers that just looking at those would be worth it.

If you can't find it in your digital library portal you can get it on Amazon. He also wrote Worst of Eerie Publications (Chilling Archives of Horror Comics!), a book with the collected issues of Eerie Publications. To finish it off he has Weird Indexes of Eerie Publications, a book with all the bare info on dates and issues.

Two suggestions for a punk rock comic to read now:
GWAR: Orgasmageddon. The costume metal punks did up a comic that has so much gore that one reviewer says, "…it makes the pages tough to turn". Available on Amazon here.

Nothing Nice to Say by Mitch Clem. This started in 2002, "(He has)…sharply satirized every element of punk rock culture. From Straight Edges to sellouts, no punk was safe from parody as roommates Blake and Fletcher navigated the perils of being in DIY bands while building secret shrines to Henry Rollins."
You can find some of it here.

Today Junior has released another version of their album Single Forever. It's just the backing tracks with no vocals. The guitar work is a big part of the Today Junior sound. Here you can zero in on the surf soaked echoed up tone. It works big time for us. It's just a further confirmation of how good they really are. How many groups could do the same and still have a substantive listenable album. Listen here.

The News Café in Pawtucket put out a fundraiser compilation album on Bandcamp: Making Pawtucket Famous: A Benefit Compilation For News Cafe. Check out the album on Bandcamp. They are also selling various buttons related to the Provi scene. Purchase it here!

No surprise that Providence based Stubborn Hearts has a cut called "Troll Book Club" (listen to that cut here). We saw them at Charlie's Kitchen last year (there's a video!). They rock more than two people have a right to.

The Callouts are also on the album. We saw them at the Hong Kong last August We like their cut "Let's Go Buffalo".

There's a TON of fundraisers out there and here's another, and it's a good one. Quarantine Age Wasteland: A Benefit for Boston's Small Venues is a 30 cut album with all proceeds being donated evenly between the Midway Cafe, O'Brien's Pub, Once, and The Jungle. There's many acts that will be familiar to a regular reader of the BGN: The Proletariat, In the Meantime, Oh the Humanity, The Fatal Flaw, Duck & Cover, The Stigmatics, OC45, SkyTigers, The Prozacs and Circus Battalion.

We could give some song recommendations, but in reality this album has loads of good songs. You should get in there and listen and contribute to the cause while you are at it.

Sapling, a band from Worcester, made a video of their song "Everything is Better" off their Sequoia album from February. They have given it a Covid shutdown theme. It's done with humor and it will give you the laugh you need now. They have nailed the zeitgeist. With all the production limits of this time period they overcame it with creativity. The music is some nicely done old school art punk. It's here on Youtube.

This bit of news is still relevant for you local rocking trendy covid 19 fighters! Peter Rinnig of QRST has made some face masks with The Rat logo for your Covid 19 protection!! Go to the QRST site to order.

We can never get enough T.Rex and Nice Cave is a fave. So Nick Cave playing T Rex, well, ya know, sold! According to Uncut Magazine there is going to be a high profile T.Rex tribute album: AngelHeaded Hipster: The Songs Of Marc Bolan And T.Rex. Artists include: Nick Cave, Lucinda Williams, U2 (with Elton John), Devendra Banhart, David Johansen, King Khan, Marc Almond, Joan Jett, Todd Rundgren, Nena and more. The full 26 cuts are listed here

Cave does "Cosmic Dancer", all done up with strings. This is a perfect song for Cave. Watch Nick do Cosmic Dancer

We loved Dexy's Midnight Runners – starting from their very first singles that were soul inspired. Their later transformation into the Celtic sound of "Come on Eileen" (1983) was another chapter. Here's a very well done 19 minute review of their history: The Chaotic Story of Dexys Midnight Runners & "Come On Eileen"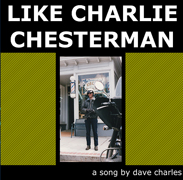 Sometimes things come out of the blue. That's the case with "Like Charlie Chesterman", a wonderful tribute to Charlie Chesterman by Dave Charles. Dave is the brother of Brian Charles an artist/engineer of much note. It must run in the family. This song does everything you want it to. It captures the right tone and it stands on its own even if you don't know Charlie. It has a short cutting guitar solo with the tone set to 'screech'. Other songs by Dave are right in the same ballpark. We assume it sounds so good because it was done at Zippah Recording Studios (http://zippah.com/) with Brian at the board.
It raised our spirits; give it a listen to raise yours. It can be heard on Dave Charles website It's also on a lot of digital platforms. You can find out from the webpage…hit the "get single" button. We have it on our Top Ten Songs
Since we are talking about Charlie Chesterman we draw your attention to The Adventures of Johnny Tao. It's a king fu zombie and rockabilly mash up movie with 25 songs from Charlie!! Actually it would be fun to find and watch now, it's an unknown gem for B-movie fans. We talk about it here You can get it on DVD from Amazon. You can watch it for free on ROKU. It's also in iTunes.
People are thinking of Drive Ins again. They are set up for social distancing. A step forward is a news story we saw that told of European cities having concerts at Drive Ins. That seems like a good idea to us. Read more here.
And last but certainly not least - The new Damned Show this week shows an early film of the band playing "New Rose" at the Hope 'n Anchor. And you can subscribe to the Damned Show channel there as well!!
Another show has Captain Sensible illustrating the chords to "New Rose". Captain says that one of the chord exchanges sounds like Beethoven's Fifth. This is something we said to them in our interview at the Rat in 1977.
P- One of your songs is the riff from Beethoven's Fifth, do you know that?
D- No, it was unconscious on our part.
You tube video is here.
MmX, Midwest Music Expo is a yearly conference for anyone who is interested in making music, art, or gaining insight on creative entrepreneurship. For 2020, and the Covid crisis, MmX will be replacing the conference with a ZOOM seminar including a day full of online panels featuring industry professionals who want to help artists feel confident in their abilities and discuss topics that will help them grow even during this corona virus upset. It's happening May 8 & 9
Some of the line up: Martin Atkins and his talk "Art and Entrepreneurship in a Time of Crisis", Wendy Day of Rap Coalition talking about success and her time in the business, Randy Blythe of Lamb Of God speaking on sobriety during a pandemic, Lol Tolhurst talking about his time in The Cure (and perhaps reading from his new book Cured) Gaelynn Lea on being an independent artist, surviving on the road, and accessibility, as well as, a demo listening panel
It's FREE!!! Sign up here
---
Here are some upcoming online performances (thanks to Amy Prohaska's list):
Tuesday, 5/5: Punk Rock Aerobics Facebook Live, 6p
Wednesday, 5/6: When Particles Collide Facebook Live, 6p
---
Here are some shows to look forward to after things are hopefully back to normal....maybe.....
June 5 (Friday) Booze & Glory (punk/Oi - U.K.), The Drowns, Battery March at Great Scott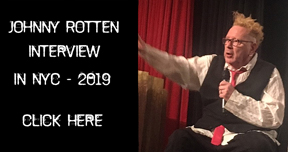 June 6 (Saturday) Straight Johnny, The Cretins, Electric Joey, Bad Sandy, Thigh Scrapers at The Midway 3-7PM matinee
June 6 (Saturday) Jay Allen and the Arch Criminals Record Release Show at The Square Root
June 13 (Saturday) Lyres and GLiDER at ONCE Lounge early 6:30-9PM show
June 13 (Saturday) Sugar Cones, Diablogato, Bunch of Jerks at The Square Root
June 14 (Sunday) Fourth Annual Out of the Blue Art Gallery Benefit FB page for more info as it comes.
June 27 (Saturday) Stop Calling Me Frank, Nat Freedberg, Brad Marino at The Square Root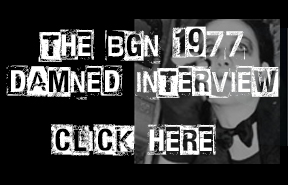 June 28 (Sunday) The Amplifier Heads, The Thigh Scrapers, 1.4.5., The Stigmatics at The Midway 3-7PM matinee
July 3 (Friday) Andrea Howlett's X-Ray Specs Tribute Show at The Square Root
July 18 (Saturday) The F U 's, GLiDER, Screw Cart at 9 Wallis Beverly
August 10 (Monday) (moved from 4/6/20) The Knock Ups, blindspot, Gene Dante & the Future Starlets at Charlie's Kitchen
September 4 (Friday) The Zulus at The Paradise
September 17 - 21 The New England Shake-Up! Year Seven! in Framingham FB page
CONTACT US AT....misslynbgn@yahoo.com Send us your gig listings, your anything else ya got!! You want your CD reviewed?? Contact us for that too.