The BGN News Archive
August 10, 2020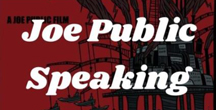 Greg Allen's Fringe Religion is wrapping up a new album. Greg talks about that on the podcast called Joe Public Speaking. They play a demo of a hysterical song titled "I Need a Face Lift". Greg is a great guest because he has colorful stories galore and boy does he have a long rock history. He has lived the rock and roll life. Listen here Joe Public Speaking.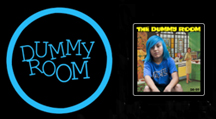 Lincoln of Color Killer was interviewed on the podcast The Dummy Room. They gave Lincoln plenty of time and the interview is very relaxed. They played the Color Killer versions of "Hey Suburbia" and "Crocodile Rock". There's a Color Killer documentary that's ready to be seen as soon as theatres get going again. The show also debuts two new songs by the Queers!! Hear the podcast here: The Dummy Room

We tuned in to get the unique experience that is the Dug McCormack art show.
As he does his art he gets donations and the money goes to many good causes. Dug is very generous that way and also in using his platform to spread the word on worthy causes and other events happening online.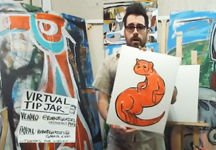 On the soundtrack in the background: Captain Beefheart, Jerry Lee Lewis, Santo & Johnny ("Misty" this time) and Velvet Underground.
He went at a painting of a weasel then to a painting of skeletons of animals that don't exist. He never rushes. He talks about what he is doing and then goes about painting slowly and methodically. Part of the fun is to see how he gets to his goal this way.
Before actually seeing this we can't image that we would look at a show like it. But there we were for the second week taking it in learning about painting and loving it!!
Catch it on Thursdays at 6 pm on Dug's Facebook page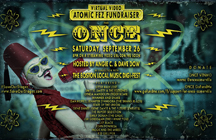 Comning up on September 27th is a show you 'll want to catch: Atomic Fez Fundraiser for Once in Somerville. It's a A virtual video performance by fourteen of New England's best artists and bands including Little Billy Lost, Smitt E. Smitty & The Feztones, Lynda Mandolyn (Tiger Bomb), Dan Kopko, Jennifer D'Angora, State of The Union, Gene Dante, Emily Doran (The Gala), Jim Gerdeman (The I Want You), John Powhida, Muck and The Mires, Kid Gulliver, Lily Black...FB PAGE!!
The NY Times had a story on Monday on Creem: America's Only Rock 'N' Roll Magazine, a documentary about the rise and fall of Creem Magazine. Creem was in the pre-punk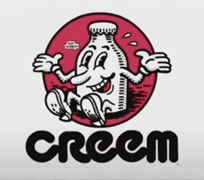 era but was very irreverent and a lot of future punks were fans, especially of Lester Bangs. It was in the pages of Creem and Rock Scene that we learned about The New York Dolls, Patti Smith, The Clash and the Sex Pistols! And where loads of future punks reached out for pen pals (that's what we did before the internet!) In 1976 Creem had a circulation of 210,000. It had the attitude and grit of its Detroit home.
The Creem people have future plans: "An intellectual-property lawyer, JJ Kramer spent 20 years gathering the rights to the old material, and is eager to make the magazine's archive available for a new generation. To coincide with the film's release, a limited-edition best-of-Creem issue will be available on newsstands on Nov. 1, and additional print editions are being considered, as well as a TV show."
Check out the trailer here. Here's The NY Times article.
The Regent Theatre in Arlington is streaming the movie from this Aug 7 to Mon Aug 20. So go to the Regent streaming page to watch!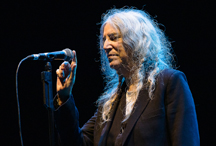 Patti Smith continues her intimate feeling live show An Evening of Words and Music but now it's streaming online . She reads from her most recent book, Year of the Monkey and performs songs her longtime bandmate Tony Shanahan. Cinematographer Matthew Schroeder filmed the show. It was performed and recorded at the Murmrr Theatre in Brooklyn, Tickets cost $30 each and come with a new paperback copy of Year of the Monkey. You can purchase tickets via the Murmrr website. We've been to a couple of Patti's shows (like this one in 2016 and this one in 2017) and they are always well worth the price of the ticket.

Green Day is streaming a live concert FREE from Fenway Park on August 27th. You just have to register for it.

We were thrilled when the group 1.4.5. reformed and gave us many memorable moments in the last few years. Now there is a entire 1.4.5. set from 1988 at Bunratty's posted on YouTube. Truth be told, they sound pretty much the same. They do a cover of "Gimme, Gimme Good Lovin'" by Crazy Elephant amidst their own songs. Right after that they do "Third Rail" one of our fave 1.4.5. songs. Watch it here.

After decades Sparks still seem like they came from outer space. Their sound has been described as glam-pop but that doesn't begin
to reveal all that's going on in their music. It turns out that filmmaker Edgar Wright has been deemed trustworthy enough to film a documentary on Ron and Russell. Wright has worked on the likes of 'Shaun of the Dead' and 'Hot Fuzz'. There's no title as yet but this could not fail to be interesting. Sparks were going to do a short tour this year but Covid put a stop to that.
More info from The List
---
On the radio .....

A Crash Course for the Ravers brightened up our Saturday as usual with it's 1 to 4pm slot on OutbreakDJs.

A stand out tune was "Here I'll Stay" by Tiger Bomb. It starts with that Bo Diddly beat but they take it to another place…and then it was a double hit of Jay Allen and the Archcriminals. "Chopped Liver" and "Little Daggers".

The quality of Jerry Lehane's "Runaway With You" was reinforced by hearing it in the line-up. The songwriting and the smooth performance seal Jerry's standing as one of Boston's biggest talents. Listen here.

Brian had a lot of faves in the show: The Stooges, Stranglers, Cars and Cheap Trick.

Sara J on Gorilla Got Me (WMBR Friday 4pm) also played Jay Allen's "Little Daggers". She played a new release of the song "Stable" that's a collaboration between James Williamson of the Stooges and Deniz Tek of the Radio Birdman. That sounded fine. There's an album, Two to One, coming out in September. A little more info here on Noise 11. And watch the video of "Stable" here.

Joanie Lindstrom ended her Late Risers Show this week with "City on a Hill" by OC45. It's a politically scathing song released just before the coronavirus hit. OC45 is raising their game all the time, we hope this hiatus doesn't slow them down. Meanwhile this song can be found on the Quarantine Age Wasteland: A Benefit for Boston's Small Venues. Proceeds do exactly what the title says. So get in there and buy the album. HERE!!

On Mook's Friday version of the Late Risers Club he played "I Fall in Love Every Night" by Born Ruffians. The song has a lot of energy but also has older rock influences wrapped in indie pop. It was notable because it doesn't sound like anything else out there beginning with the horn heavy beginning. The Group is from Toronto. Give it a listen. https://bornruffians.bandcamp.com/track/i-fall-in-love-every-night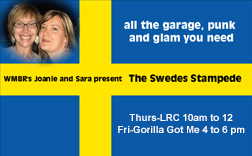 And ..... Sara and Joanie are prepping for their Swede Stampede on August 20 and 21. The last one was in November of 2007. Joanie starts the onslaught of Swede on her 10 to noon Late Risers Club Show on Thursday 8/20 and Sara J continues on her Gorilla Got Me show on Friday 8/21. They do all the hard work by getting all the tunes lined up, you just listen and enjoy.
Hey bands dying to play live....Ralph's in Worcester is now booking bands for their outdoor patio!! Wanna play? Email: ralphsbooking at gmail.com
In September Mach Bell will release an audio version of his book Once A Rocker, Always A Rocker. Narrating will be Mach and Earthquake Morton with guest spots by DJ Carter Alan and Joe Perry himself. For now the book is available on Amazon.
Don't foget - Replay at The Midway - replays of past performances every Wednesday from 6 to 9pm. It looks like they will play just one or two songs by as many as 14 artists. Sounds like a great idea to us. The schedule is listed below. Check out the Midway Facebook page to keep a closer track. Have a video you would like to submit? Email TinyOakBooking @ gmail . com
---
Coming up.....
Online/Live Streaming stuff: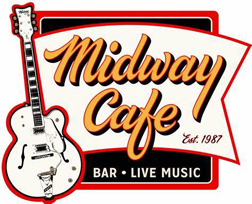 Wednesday 8/12 - 6-9PM - Replay at The Midway with Jaya The Cat, Classic Ruins, TRiPLE THiCK, Death & Taxes, The Prime Movers, Electric Mummy, Nick Curran The One and Only Tribute Page, Jay Allen and The Archcriminals, Mellow Bravo, The Sprained Ankles, Johnny & the Jumper Cables, Guns of Navarone, Gunpowder Gelatine, Surf's Up Spicoli,
Wednesday 8/19 - 6-9PM -Replay at The Midway with Lenny Lashley's Gang Of One, The Incredible Casuals, Street Dogs, The Old Firm Casuals, Big Dipper, Koffin Kats, The Old Edison, The Killer Abs, The New Frustrations, The Spoilers, The Arkhams, Al & the Black Cats,
Wednesday 8/26 - 6-9PM -Replay at The Midway with Sidewalk Driver, Varsity Drag, The Ale Marys, The Robot Knights, Shadwell, Wendi Faren, Chad Raines & The Simple Pleasures, The Motion Sick, Lovewhip, John Powhida International Airport,
Thursday 8/27 Free Live Green Day concert from Fenway. 5:30 Pm Register here
Saturday September 27th 8-10 PM - Atomic Fez Fundraiser for Once in Somerville. It's a A virtual video performance by fourteen of New England's best artists and bands including Little Billy Lost, Smitt E. Smitty & The Feztones, Lynda Mandolyn (Tiger Bomb), Dan Kopko, Jennifer D'Angora, State of The Union, Gene Dante, Emily Doran (The Gala), Jim Gerdeman (The I Want You), John Powhida, Muck and The Mires, Kid Gulliver, Lily Black...FB PAGE!!
---
Gigs possibly, hopefully coming up....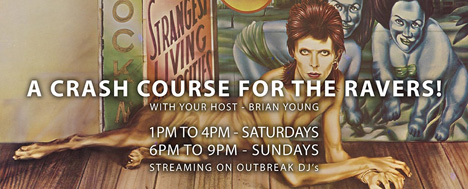 October 28, (Wednesday) Einstürzende Neubauten - The Year of the Rat Tour - The Wilbur Theater Facebook Page
Thursday December 17 -7-9:30PM - Talkin' to Dracula and his Crew: Goth subculture and horror, a lecture - Miskatonic Institute of Horror Studies Brooklyn NY FB page
January 16, 2021 (Saturday) New Date - The Schizophonics, Muck and the Mires at ONCE Lounge Early Show: 5:30 PM – 8 PM
February 17, 2021 (Saturday) Rescheduled - Swans w/ Anna von Hausswolff at the Paradise
April 19, 2021 (Monday) Rescheduled - Dead Can Dance at The Wang Theater
April 29, 2021 (Thursday) Circle Jerks Plus Special Guests at the paradise (this is a rekedged show) FB page
CONTACT US AT....misslynbgn@yahoo.com Send us your gig listings, your anything else ya got!! You want your CD reviewed?? Contact us for that too.
---