The BGN News Archive
August 24, 2020
It's been a rough week for rock .....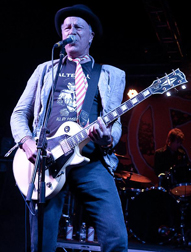 Walter Lure of The Heartbreakers died on Saturday. He was the last surviving member of the main band. Now, Johnny, Billy Rath, Jerry Nolan and Lure – all gone.
The Heartbreakers' place in the development of rock away from the staid 70s version to punk is solid. So many punkers worship that LAMF record and the band's attitude. They were not a band that a late comer or trendy would know about and that made them even more special.
Walter did the LAMF 40th Anniversary shows these last few years and kept the spark alive. He also had his own group The Waldos. Check out this version of "Party Lights" by them here.
In a time when high profile designers have punk fashion lines and punk artifacts show up in museums it's important to salute the people like Walter Lure who were out there being punk when there were no signposts or anyone to follow, you just had to know what you wanted to do was right.
Ron "Rontrose" Heathman, a guitarist and former member of Southwestern cowpunk outfit Supersuckers, has died. You can read his obituary here.
Local and beloved Portland, ME musician Charles Hall of Shark Attack, The Moguls and Bebe Buell's Gargoyles passed away this week. You can read Kenne Higland's tribute to Charles in his At Large column.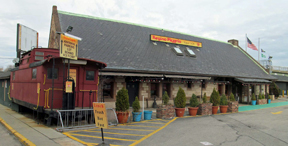 Club'n'pub happenings: Looks like Great Scott management trying to get the Pizzeria Regina location at the end of Harvard Ave. That would be a fantastic club hop if their sister club O'Brien's is still going at that intersection!! We HOPE this attempt is successful! They've raised close to $200,000.00 with that Mainvest campaign that has made this possible. Read more on Vanyaland.
The latest club to close because of covid – McGreevy's, the pub owned by Ben Casey of the Dropkick Murphys. With the coronavirus shutdown the landlord would not bend on the rent. Ben owns other restaurant and will move the McGreevy workers to those: The Yellow Door Taqueria and the Lower Mills Tavern.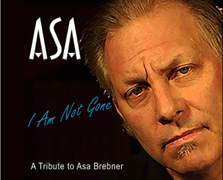 Larry Newman had the idea for the Asa Brebner tribute CD, ASA - I Am Not Gone, over a year ago at the time of the Asa Brebner Memorial in June of 2019. (Take a look at John Keegan's video montage of that day if you haven't yet.) Larry has been a constant chronicler of the project since then. As it got close to fruition he's been an ardent promoter hitting every digital outlet, radio show and podcast out there.
Asa was such a beloved local figure; it could be hard for someone outside the area to understand the full extent of his influence. That's one of the things that I Am Not Gone will answer. You can hear the quality of songwriting straight up and the performances that they bring forth. All the artists were inspired and brought their best game.
Right out of the gate cut one has one of the best Robin Lane performances that come to mind. Pat Wallace adds some classy 12 string guitar and Chartbuster Tim Jackson on drums.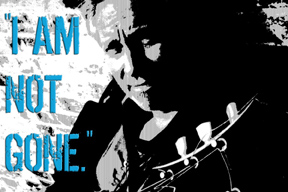 "Last Bad Habit" is a pairing of Richie Parsons and Frank Rowe. Somewhere, somehow that duo has to perform again. Doug Harper from Parson's band gets a fast solo that leaves it's mark.
Frank Rowe and Classic Ruins returns for "Indian Amusement Park" and it's got that offbeat amusing quality that the Ruins can bring to a song. Asa's sons sing on the track.
Billy Connors & the GATO Brothers bring a slice of classic rock and roll to the fore with "Fine Lovin' Mama".
Cal Cali and Glider have one the highlights of the CD for us with "Babes In the Bar". They put some Velvet Underground feeling into the backdrop and Cal nails the saucy lyrics.
Gary Shane & the Availables have the most touching moment with "Don't Ever Lose A Memory". He made this a heart-stopping moment at the Regent Memorial too.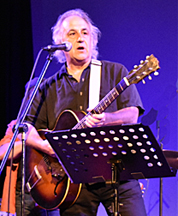 Larry Newman

Randy Black delivers ""The Roses I Never Brought You" in the manner that commands attention. You know you are listening to a master with Randy.

Many of the performances have a warm cozy feel to them. These songs cling close to the heart and the recordings capture that. The love of Asa just pours out of every facet of this CD: the music, the performances, the liner notes and the CD artwork (done by Ralph Fatello). There are so many musicians of high quality that the CD almost requires, and certainly rewards, repeated listenings. I spent one listening playing spot-the-musician by keeping an eye on the credits in the liner notes. Which is one of the reasons you want the CD version of this rather than the digital – if you have a choice.

To purchase the CD send a check or money order for $16.00 to: Larry Newman, 10 Whippoorwill Lane, Kittery ME 03904

Asa was a musicians' musician, a unique personality and a well rounded artist, also excelling in the written word and plastic arts. In the future there will be some books that cover his other endeavors. He will always be remembered fondly by so so many.

Videos and virtuals....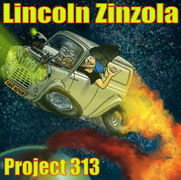 Old man Lincoln of Color Killer turned 11 this week! To celebrate he does what he always does…make music. He played all the parts for the cover of the Lillingtons "Project 313". Watch it on Bandcamp and Youtube
Des Desmond's Magic Room in Norwood, MA, is doing some video/virtual performances. Judging by the vids Desmond will utilize all his outsider artistic talents. Don't expect anything pedestrian from the Magic Room. Facebook page here
We interviewed Des as he was putting the Magic Room together. Read that here. But then the coronavirus happened
Just a reminder to watch Dug McCormak's live art show on Thursdays at 6 pm. Dug entertains and instructs as he paints. It's a feel good time during our long period of shutdown. Tune in on his Facebook
---
Things to read....
Ryan Richardson, based in Austin Texas, has made it his job to get copies of old rock magazines and fanzines online. His latest conquest is Rock Scene Magazine. This is a mammoth undertaking with 54 issues. The magazine ran from 1973 – 1982. Rock Scene had a lot of lame main stream rock content but when punk kicked in they were right there. Hence, you have early NY Dolls, Ramones, Sex Pistols and Rocket From the Tombs photos. A lot of punk bands showed up in their new band sections like The Nervous Eaters. He provides downloadable file of all 54 issues. Beware, the file is HUGE at 2GB. It took 60 minutes for us to download. Here is the main page: Rockscenester. It's up to you if you want to hit that PDF download button.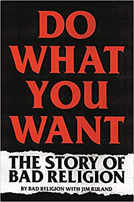 We came across a nice article on the early punk scene in Phoenix, AZ in the Phoenix New Times - Placebo Records and the Story of Phoenix's Wild Early Punk Scene: An Oral History. JFA is the most famous of the groups. It's interesting to read what other cities went through. That article is followed by another that lists all the venues in the Phoenix/Tempe area. Looks like they had loads of clubs. Read it here.
Bad Religion have been going since 1980. They've put out a lot of music and have sold a lot of records. For their 40th anniversary they've released a book titled Do What You Want: The Story of Bad Religion. It' a bio with all of the band members' voices heard. You can get a signed copy on the Bad Religion website. or on Amazon.
In September Mach Bell will release an audio version of his book Once A Rocker, Always A Rocker. Narrating will be Mach and Earthquake Morton with guest spots by DJ Carter Alan and Joe Perry himself. For now the book is available on Amazon.
---
On the radio or listen.......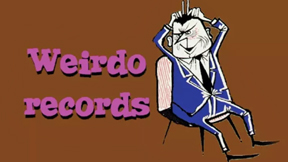 Remember Weirdo Records in Central Square? We sure do. When Weirdo Records closed owner Angela Sawyer went on to do a lot on stage: music, stand up and spoken word. It's hard to even describe what she's involved in. We bring this up now is because the Kids Like You and Me podcast does the work for us by interviewing Angela. Even they admit there is too much for anyone (outside Angela) to keep up with. She does a good job explaining herself and her outsider status and inclinations. The Kids Like You And Me podcast is at AnchorFM here.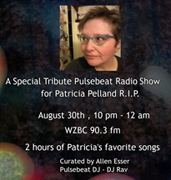 On August 30, 2020 from 10-12 PM WZBC 90.3 FM Pulse Beat hosted by Rav will be doing a Patricia Pelland Tribute Show curated by Allen Esser. He will play some of her favorite tunes. Post punk at its best for sure! WZBC stream worldwide. L:isten here - WZBC Patricia passed away from Covid-19 in June. You can read about it here.
Skybar is moving ahead with his podcast project. This week he got Smitt E. Smitty, who was recording this last week, to come to his house and do an interview. You can hear it on AnchorFM here.
Did you miss the Swedish Stampede??? If you go to the WMBR archives you can give yourself 4 hours of Joanie Lindstrom's LRC show on Thursday and Sara J's Gorilla Got Me show on Friday. You can listen on the WMBR archives here. The music is from Turbonegro to Abba. We liked Stupidity's "NagNagNag" and The Burnouts "Just Like You".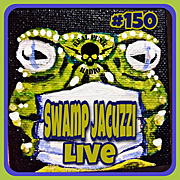 Malibou Lou was spreading the word on music podcast Swamp Jacuzzi Live. The show has plays some Rum Bar groups and even has an interview with Lou. It also has plenty of rocking tunes, new and old. There is a pile of shows in its archive. It's set up very simply for easy access. Give it a look and listen at Swamp Jacuzzi Get ready for that New Orleans accent from DJ Biggie Boutte Gary Truman.
---
CDs/ Music.............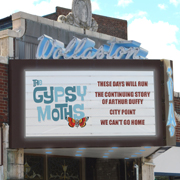 The Gypsy Moths had a heavy live schedule before the coronavirus hit. They just released an album; Wollaston Theatre and they have their marquee on the cover. They have a carefree garage bounce with some soul characteristics. They have a six man group and the arrangements with keyboards and horns are more interesting than usual. Jen D'Angora sings background on "The Continuing Story of Arthur Duffy". It's on Bandcamp.
Other stuff......
Hey bands dying to play live....Ralph's in Worcester is now booking bands for their outdoor patio!! Wanna play? Email: ralphsbooking at gmail.com
Don't forget - Replay at The Midway - replays of past performances every Wednesday from 6 to 9pm. It looks like they will play just one or two songs by as many as 14 artists. Sounds like a great idea to us. The schedule is listed below. Check out the Midway Facebook page to keep a closer track. Have a video you would like to submit? Email TinyOakBooking @ gmail . com
---
Coming up.....
Online/Live Streaming stuff....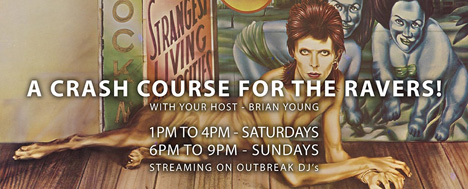 Wednesday 8/26 - 6-9PM -Replay at The Midway with Sidewalk Driver, Varsity Drag, The Ale Marys, The Robot Knights, Shadwell, Wendi Faren, Chad Raines & The Simple Pleasures, The Motion Sick, Lovewhip, John Powhida International Airport. This is a virtual event.
Thursday 8/27 Free Live Green Day concert from Fenway. 5:30 Pm Register here This is a virtual event.
Thursday 8/27 Richie Parson, with Britt Walsh, will be doing a live stream on the Midway Facebook page It's 6:30 to 8:30pm. Facebook event page.
Saturday September 27th 8-10 PM - Atomic Fez Fundraiser for Once in Somerville. It's a A virtual video performance by fourteen of New England's best artists and bands including Little Billy Lost, Smitt E. Smitty & The Feztones, Lynda Mandolyn (Tiger Bomb), Dan Kopko, Jennifer D'Angora, State of The Union, Gene Dante, Emily Doran (The Gala), Jim Gerdeman (The I Want You), John Powhida, Muck and The Mires, Kid Gulliver, Lily Black...FB PAGE!!
Live shows.....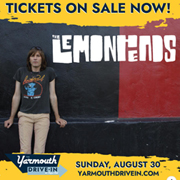 Saturday August 29 8PM Diablogato will be playing in the parking lot of Dusk (Provi, RI) on Saturday, August 29th at 8PM. There are specific safety guidelines to adhere to...but hey it's LIVE! Here's the FB page. with info and guidelines for attendance. This is a live event.
Sunday August 30 The Lemonheads are playing the Yarmouth Drive In. That's going to sell out. You can get ridiculously expensive tickets here.
October 28, (Wednesday) Einstürzende Neubauten - The Year of the Rat Tour - The Wilbur Theater Facebook Page
Thursday December 17 -7-9:30PM - Talkin' to Dracula and his Crew: Goth subculture and horror, a lecture - Miskatonic Institute of Horror Studies Brooklyn NY FB page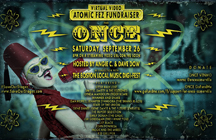 January 16, 2021 (Saturday) New Date - The Schizophonics, Muck and the Mires at ONCE Lounge Early Show: 5:30 PM – 8 PM
February 17, 2021 (Saturday) Rescheduled - Swans w/ Anna von Hausswolff at the Paradise
April 19, 2021 (Monday) Rescheduled - Dead Can Dance at The Wang Theater
April 29, 2021 (Thursday) Circle Jerks Plus Special Guests at the paradise (this is a rekedged show) FB page
CONTACT US AT....misslynbgn@yahoo.com Send us your gig listings, your anything else ya got!! You want your CD reviewed?? Contact us for that too.
---