The BGN News Archive
August 31, 2015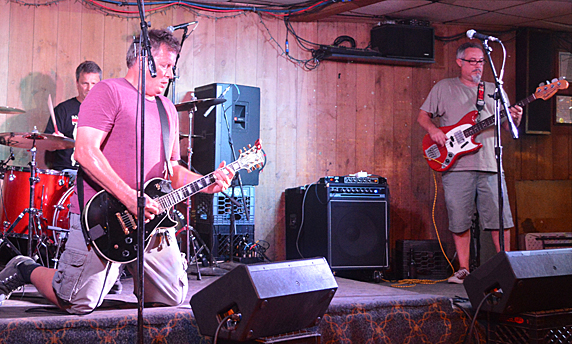 Rockin' Bob Punk Band
Notable this week was the fact that both Great Scott's and O'Brien's sold out on Monday. Great Scott's had Royal Headache which has a little buzz on them. O'Brien's had Sidekicks/All Dogs/Save Ends/Fucko. That's pretty good for those clubs especially in the middle of the summer.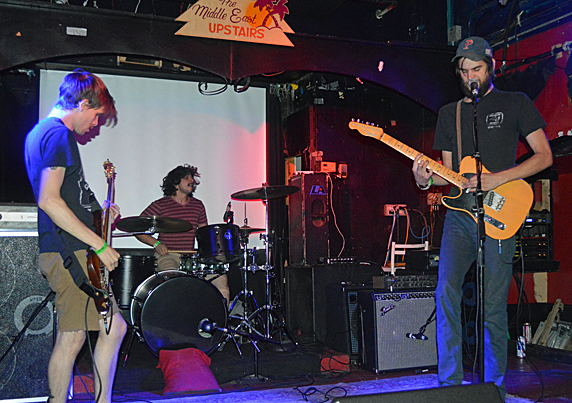 Twin Foxes
I went to the Middle East on Friday looking for something new. Twin Foxes from Providence started their set with a 30 second sound clip. I thought I heard a sound clip during their playing later on a la MOB. Like MOB they had their experimental side. They also did what I see lots of bands doing these days - forgetting the instruments and playing the effects pedals. They get some sustaining feedback and kneel down and twist the pedal knobs for weird effects. All and all I liked them but no song stuck in my head. Their Bandcamp page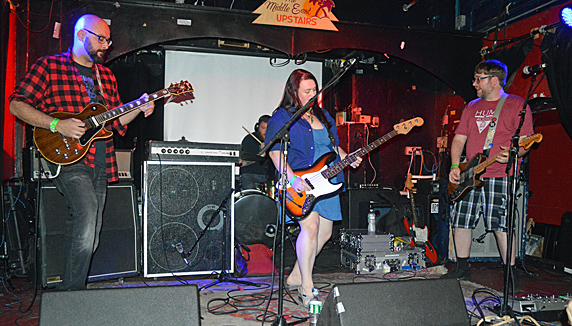 Goddard
The next band Goddard from Worcester upped the volume a few notches. Beyond the volume it was the intensity of the playing that was very noticeable. One guitarist was on his knees and picking the strings with his teeth just halfway through the first tune. As all the guitars were drilling hard up front the drummer was doing the same in back. He had a few rapid rolls that stood out. The guitarists used a clear treble tone when they did some tandem parts but switched to distortion during other parts and they too were playing the effects pedals. I loved the energy this band put out. This cut best captures some of what I heard
Rockin' Bob Punk Band
Saturday I went to check out the last punk show at the Quincy Beachcomber. There are so few places for rock on the South Shore that this really hurts even though shows we care about are not regular. There was a long line up of groups. Music was supposed to start at 5 pm but didn't really start till about 6 pm. Rockin' Bob Punk Band was on first which is lead by Bob Cenci. We've caught Bob lately in the FU's at CLub Bohemia. We also saw him at Church with the Wynotts in Aprill of 2009. He's most known for his Jerry's Kids stint but has been in lots of bands since. I always think of him as a sideman but he does things as a leader and today I got to see that.
The first notable thing with Bob is that guitar. It's always something to catch when he cranks up. On top of that, at this show, he's also got the good songs. The most prominent stand out was Never Trust a Terrorist. That was just the best thing I've heard in weeks. I love it when a song commands attention like that, no one has to tell you that was good, it's obvious. He had another song called Pot Smokin' Kids that had the line, "No one gives a damn about the Pot Smokin' Kids", that also has stuck in my head. Along with his originals he was picking out songs from the different groups he's been in, all good. He did Spymaster by LePeste. That was a Jerry's Kid's single on Taang of course. The band had the goods to follow Bob and drive everything home. An impressive set. I think what Bob needs is a compilation album uniting all his past efforts that would focus his contributions.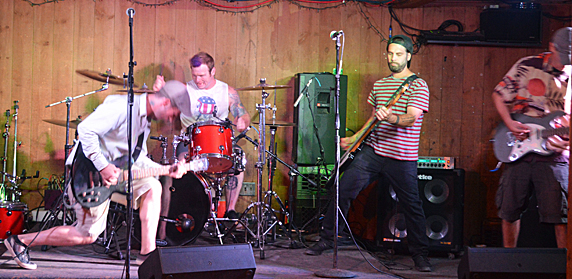 The Woods
The Woods who followed were a hard rock outfit. They had some personality and put their own spin on the music. I thought that this was an example of the South Shore band that would have one less place to play. This new song sounds like it has an emo bent to it: Thinning the Herd.
Inside there were about 30 people listening. Outside the crowd was bigger and who could blame them; it was a spectacular day on Wollaston Beach. There was a guy on acoustic playing out there and Bob Cenci also did some songs there earlier. I'm not sure if the people outside were there for the music or just the regular weekenders. Living on the South Shore, I got home in ten minutes. That's not happening again anytime soon.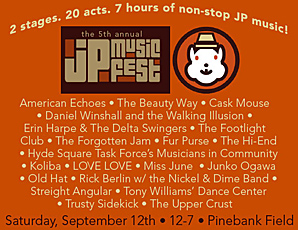 Jim Sullivan did a segment for Boston Rock/Talk on the last night at TT The Bear's Place. Check it out here.
There's a new Cramps doc in the works: Cramped Up...planned release date is October! You can read more about it, and see a trailer, here
Here are some shows coming up this week....
August 31 (Monday) The Fake Boys, Petty Morals, BDSX, Spectre Hawk and The broken glass kids at Opus Underground Salem.
September 3 (Thursday) Wormwood (mem of Doomriders), Mountain God (NY), Conclave (ex Warhorse), and Livver are at O'Briens
September 3 (Thursday) Magic Magic, Funeral Advantage, Bent Shapes and Lost Film are at Great Scotts
September 5 (Saturday) Paul Robinson (of the Boize fame & brother of David Robinson) will be on A Crash Course for the Ravers on WMFO 95.1FM from 1-4PM with Brian Young.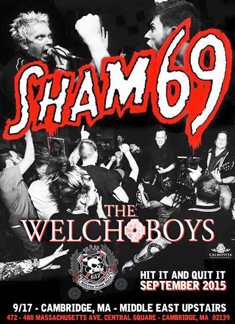 September 5 (Saturday) White Light White Heat: Tribute To Lou Reed's Rock and Roll Animal Tour is at The Cantab Club Bohemia. It features Kenne Highland and Nelson Slater and Love and Flame with Joe Viglione and Lady Carolyn and Fred Pineau and Michael J Quirk and John Morrill and Elsewhere . It will be a night to remember, 8 PM to 1 AM - all Songs of Louis Reed. FB page here
September 5 (Saturday) at The Middle East Down: Alanna Royale, Beware the Dangers of a Ghost Scorpion! and The New Review
September 6 (Sunday) Jittery Jack and DJ Easy Ed are doing an evening show on at Atwood's.
And into some cool shows the future....
September 9 (Wednesday) There's a new band in town that promises to be killer! The Hi-End which consists of Johnny Carlevale of the Skeleton Beats, Curt Florzcak of Greg Allen's Fringe Religion and Bruno, Anthony and Scott from The Swindlers. They're at The Midway this night along with AdapterAdapter, The Short Term and The Shallow End Divers (FB Page)
September 12 (Saturday) The JP Music Fest is happening at PineBanks Field in JP from 12Noon to 7PM. Some of the bands playing will be The Hi-End (see Sept 9), The Upper Crust, Streight Angular, Love Love, Rick Berlin and Trusty Sidekick!! Here's the FB page for more info and directions.
September 12 (Saturday) at The Midway are M.O.M. (Mercury On Mars), The Classic Ruins, State of the Union and Stop Calling Me Frank.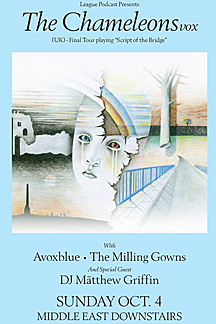 September 12 (Saturday) Lyres are at The Middle East up along with Little War Twins and Hudson K
September 12 (Saturday) Barrence Whitfield & The Savages are at the Brighton Music Hall
September 12 (Saturday) WMBR's Bats in the Belfry presents...A Decadent Celebration with Dreamchild, Ondyne's Demise and Anda Volley at The Lilypad Inman Square Cambridge. And it'll be hosted by Mistress Laura. FB Event Page Starts at 10PM
September 12 (Saturday) Mayte & Nicole Present a Night at The Greeks (79 Bow St, Somerville) ! With Jay Allen & The Archcriminals, Animal Talk, and I Thought They Were Models?
September 13 (Sunday) This year's Somerville Rock And Roll Yard Sale will again be in Union Square, Somerville: a DJ and live local bands will entertain you while you peruse the awesome goods offered by lots of local independent vendors things like great Records / Vintage / DIY Handmade goods galore in and around Union Square Plaza. Time: 11AM- 5PM FB page here
September 16 (Wednesday) Oh Malô, Bent Shapes, Bay Faction, The Colonnade are at the Middle East Up.
September 17 (Thursday) at The Oberon this should be an amazing experience: Endation has put together a special show "The Chimera" explores musical and artistic dichotomies. Act I features the raw, intense, melodic force of two-piece Endation accompanied by movement and dance. Act II brings the audience into the dreamy, experimental world of Bent Knee as visual artists create pieces inspired by the band in real time. The Chimera invites the audience to seek their own interpretations in the disparate pieces that form one singular evening of performance. Buy tix here. Get more info on the FB event page.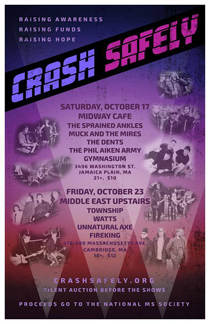 September 17 (Thursday) Sham 69 and The Welsh Boys are at Middle East up.
September 18 (Friday) Livver, Tenafly Vipers, Dead Cats Dead Rats and Profit Margin are at Koto in Salem, MA
September 18 (Friday)- 21 (Sunday) Mark Lind has his annual Boston's Burning shows lined up at The Midway for these days so far they have Duck & Cover The Drax, The Warning Shots, Warn The Duke, The Skeleton Beats, Iron Chin ....more to come!!
September 18 (Friday) The NEW Rosebud is having a 1 Year Birthday Party Luau starting at 6PM. Tsunami of Sound will be playing. Tix are way steep at $100 each but loads of stuff comes with them. Happy 1st Rosebud...we'd love to see more bands playing at your place!!
September 19 (Saturday) Pop Gun along with Fireking, Classic Ruins and 138 are at Koto in Salem, MA
September 25,26,27 The New England Shake-Up! Keep yourself updated at their FB page
September 25 (Friday) Illegally Blind Presents: Boogie Boy Metal Mouth (EP Release), The Televibes, Black Beach, Esh The Monolith, and Midriffs at The Middle East Up.
September 25 (Friday) At "The Greek's" (Greek American Social Construction Club) in Union Square Somerville are The Evil Streaks, The Black Souls, Silver Mirrors and The Electrolux Combo. Here's the FB page.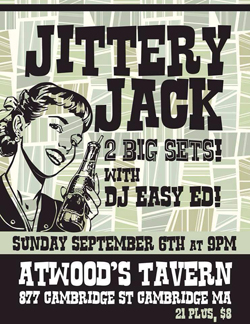 September 26 (Saturday) Continental (ft. Rick Barton), The Nervous Eaters, and The Charms are doing a Matinee show (doors at 1) at the Middle East Up.
September 26 (Saturday) Muck & The Mires are back from Japan and they party it up Sugar Blood Jinx and Hambone Skinny at Sally O'Brien's in Union Sq Somerville. FB page here
September 30 (Wednesday) Grex, Kenne Highland and Fable Grazer are at The Lily Pad in Inman Square Cambridge. 7-10PM All Ages. FB Event page here.
October 3 (Saturday) Fireking is having a Double Trouble VINYL Record release party at The Midway along with guests The Grip Weeds, Watts and John Powhida
October 4 (Sunday) at the Middle East Down: Chameleons Vox (UK) (The Chameleons from the old days continued) playing 'Script of the Bridge', Avoxblue, The Milling Gowns and DJ Matthew Griffin . Doors are a little early - at 7PM.
October 4 (Sunday) Television is together again and touring!! They are at The Wilbur Theater. Buy tix here.
October 4 (Sunday) it's a very special reunion of The Coachmen featuring Jerry Miller, Roy Sludge, and Johnny Sciascia at The Midway. FB page here
October 8-11 The Third Annual Rat Beach Party WILL happen - at the C Note on Nantasket Beach -- October 8th-11th. Check the FB page for updates.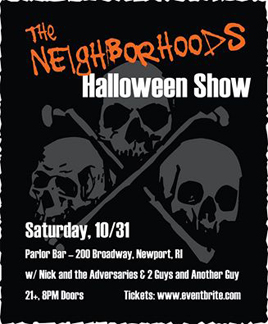 October 10 (Saturday) Patti Smith has a new book out called M Train.She will be reading from the book at the John Hancock Hall in the Back Bay Event Center downtown near Copley Sq. sponsored by the Harvard Bookstore, 7PM (doors at 6). It's $30 but that includes the book as well! For more info and to buy tix go here. Also.... The cable channel Showtime just bought the rights to do a TV series of Patti's book Just Kids!! I can't wait for that one! Read more here.
October 11 (Sunday) The Rev. Joe Fagan has a new band; Highway Chapel and they will be performing at The C Note in Hull for an 8Pm evening show.
October 17 (Saturday) A Crash Course For The Ravers & Brian Young will feature Greg Allen's Fringe Religion! That's WMFO 95.1, 1-4PM
October 17 (Saturday) As part of Crash Safely 2015 a Benefit for MS at The Midway are The Sprained Ankles, The Dents, Muck & the Mires, Phil Aiken Army, Gymnasium
October 26 (Sunday) As part of Crash Safely 2015 A Benefit for the National MS Society the Middle East Up has Township, Watts, Unnatural Axe and Fireking - that's a GREAT show!!
October 26 (Sunday) - TRiPLE THiCK, Pat Todd & The Rankoutsiders (ex-Lazy Cowgirls), Thee Itchies and Hambone Skinny are at The Midway
CONTACT US AT.......misslynbgn@yahoo.com - Send us your gig listings, your news and anything else ya got!!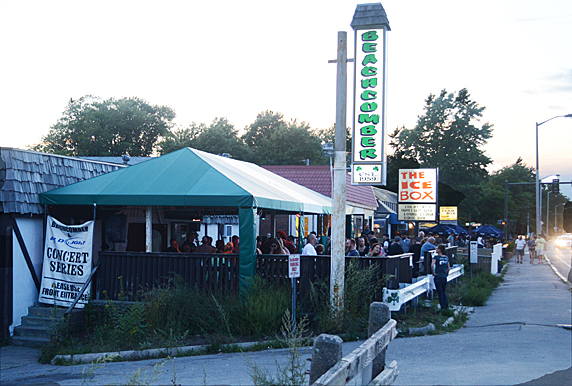 The Beachcomber on Saturday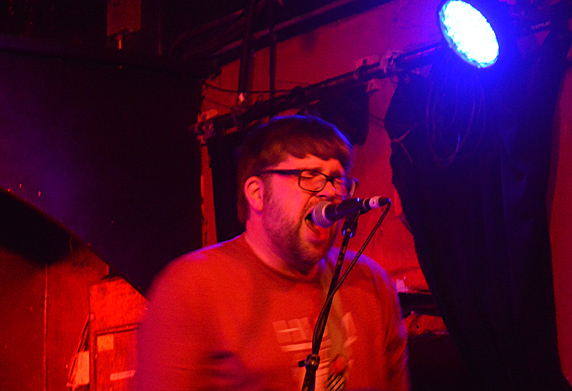 Goddard