The BGN News Archive
September 28, 2015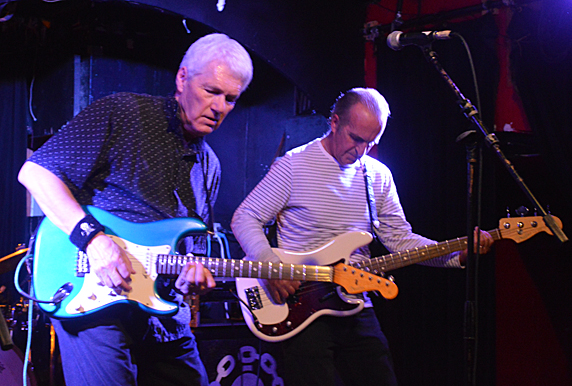 Nervous Eaters
Tuesday the Middle East had a line up of punk bands. Gravel from Boston were basic and punk. They reminded me of some bands in the old days. They were playing a Buzzcocks song when I entered which is always a good thing. The lead singer had lots of personality and the songs were quirky. I'm guessing they are a new band. I thought there was lots of potential there. You can get an idea of how raw and punky from this song (You can check out Gravel this Monday night at Opus Underground in Salem)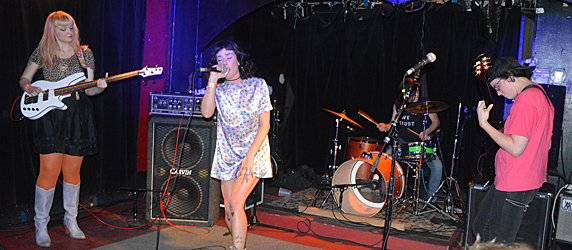 Gravel
Fucko were more developed and probably self-assured having a name like that. They had more punch than Gravel and put up a good roar. No song caught my attention but I enjoyed it enough. Here's their Bandcamp page.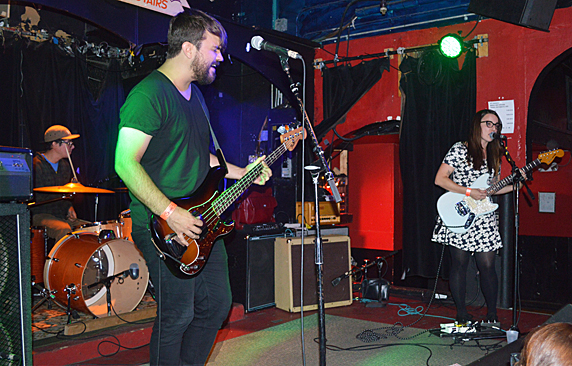 Fucko
The Worriers were another step up again. They're from Brooklyn and have their share of attention with a cover on Razorcake and a live set on WFMU . The guitarist put some real bite into the mix. The songs were more notable. That can be heard here.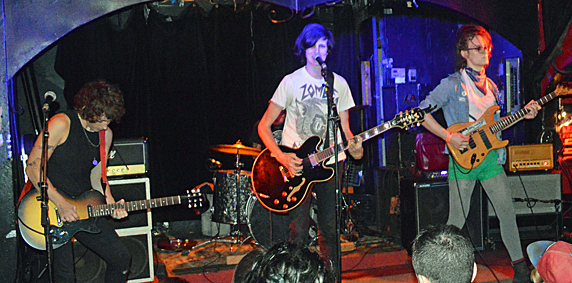 The Worriers
Like O'Briens a few weeks ago, it wasn't just one band but the whole night that clicked and made for an good time out.
Friday Black Beach was at the Middle East on a bill that I didn't like. There was a combo of rock and rap. I heard one of the rap acts (two guys) and was left cold. I just don't get it. The audience was also very receptive of Black Beach who did a short but effective set. Even their short songs will have some sort of rave up. They don't just play things straight, they get emotionally involved with the material. All the songs are springboards for a cathartic release as they bear down on their instruments and collectively imbibe the material with a rock and roll heart. The guitarist plays echo heavy riffs but is just as inclined to just go the noise route when caught by the spirit, which is often. He'll just drill on a held chord or even just the muted strings, go for the feedback or run the guitar neck on the mic stand. Meanwhile the drum and bass will repeat a short rhythmic figure to hold things together. I've seen this all before and it always works for me, enough that I seek out these gigs. I would have liked a longer set but maybe next time.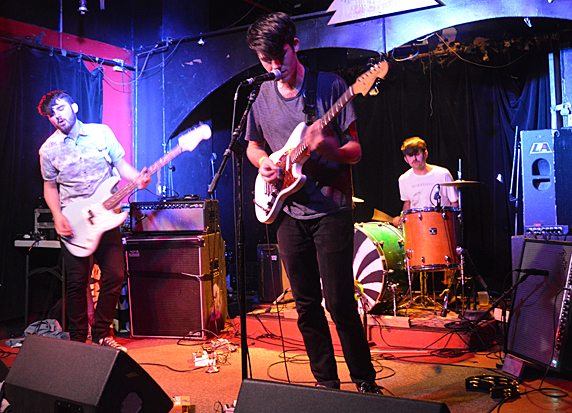 Black Beach
Charms, Nervous Eaters, and Continental Saturday at the Middle East was a cool line up and it was a 1 pm afternoon show. When one goes to these early shows both the audience chatter and on stage banter is about how sort of ridiculous it is to be rocking in a club at that hour. For club goers 1 pm can be wake up time. None the less it's convenient and as it turns out, like on this show, the musicians seem rested and put on an energy filled show. All the sets were some of the best I've seen by all three groups. This was a gig to catch. There were 40 people in the club.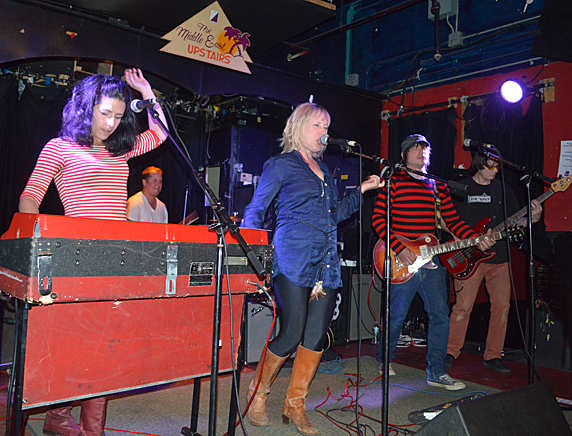 The Charms
I've seen the Charms before but for me this was the gig. The sound was perfect; crisp and balanced it delivered their hook laden, organ drenched power pop with clarity and detail. You could catch those Farfisa organ riffs that thread through it all and the fiery leads that kicked the song around a bit to make sure things weren't too tidy. The band knows how to arrange songs; they bring instruments in and out and the volume goes up and down. At the center is singer Ellie Vee was bringing in the heat with her impassioned vocals. She has a great rock voice to begin with but then she will pump up the volume and yell now and then. On top of that the songs are tailor made for her.
And what about those songs? The Charms somehow found the formula for what they do and they have had it from the very beginning. From what I've heard it basically never fails. They had that initial bout with success having songs in the movie Christmas with the Cranks through Little Steven. We're lucky to have them around. Super exciting set, not bad for 2:00 pm.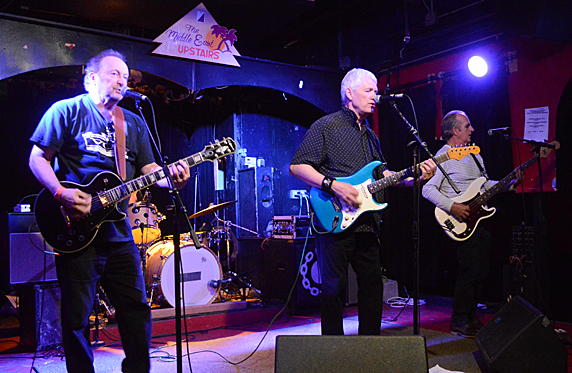 Nervous Eaters
The Nervous Eaters continued in the same vein with one of their better sets. To me the difference was the sound at the Middle East. They were as clear as the Charms before them. Later Rick Barton thanked the sound guy named Alex, I believe, and he was right to. You could hear Steve Cataldo's searing leads. That's always a highlight of the songs and if they are buried that's a big negative. You could also feel the pumping bass by Rob Skeen. This was the same line up that played the Billy Borgiolli memorial show. They did some old favorites like, Last Chance, On the Avenue, Loretta, and I'm a Degenerate. They did the later Tomorrow and Today and then a new song called Chad. Chad had a funny lyric:"She had brown hair. She had blond hair. She had black hair. She had red hair." The new songs fit in with all the others. They also played a song that will be in Rick Harte's Wasted Years Vol. 2 coming out at some point. They were in the studio recording that recently and also doing some recording in their own studio. That was a good one by the Eaters.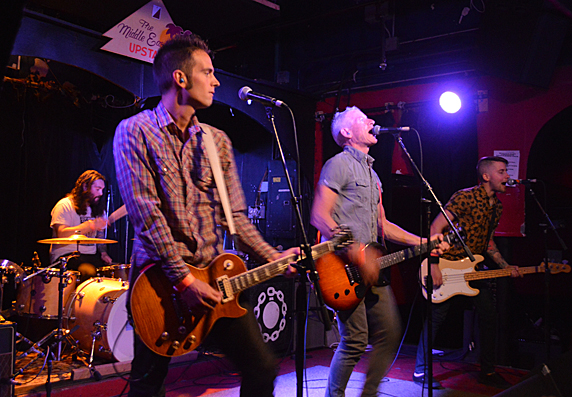 Continental
This whole show was a goodbye send off for Continental who are doing a European tour. The main thing everyone knows is that Continental is Rick Barton and his son but the other two players are strong and they put over their material with passion and power to spare. Outside of rock they have some Irish and English folk influences that meld into their sound. Rhythms are more upbeat and they skip and have lighter touch than say the Eaters. The songs can be uplifting and anthemic. There's a lot of life in the songs. We've seen them before and Rick has played acoustic now he's all electric and I like that better. He has this thing where he steps back takes a wide stance and hammers the rhythm out. It's just cool. In the middle of the set Rick stopped and talked a bit. He spoke of hearing the Nervous Eaters in 1978 and calling his brother Dave and saying, "you're not going to believe what this group sounds like." He said that lead to the Outlets which lead to the Mighty Bosstones and then the Dropkick Murphys. He gave Steve Cataldo even more praise. I just loved hearing that. Rick, you are the man!!
That made three full on rocking sets. One for the books.
In other news:
Here's a great interview with The Damned's Brian James from The Argus UK.
You have heard us and others go on about how great Johnny Angel's Looking For Lady Dee book is. Well now there's an Audio version available, and its narrated by Johnny himself!! You know the whole time I was reading the book I imagined John speaking it so this audio version is the icing on the cake!! Oh and here's a great interview about Lady Dee by Jim Sullivan with John along with it is a video of Thrills doing Not Another Face in the Crowd. Here's our Q&A with Johnny about the book And HERE is where you can purchase the book the Kindle version or the fabulous new Audio Version of Looking For Lady Dee. if you haven't ordered it yet you should just do it now!! (And if you are hesitating read the Amazon reviews!)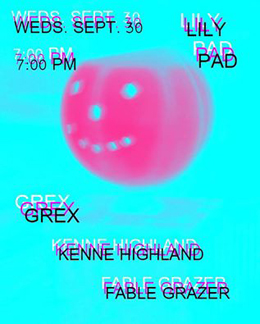 Here are some shows coming up this week....
September 28 (Monday) Gravel, Pink Parts, The Knock Ups and Whoopi Stick are at Opus Underground in Salem.
September 30 (Wednesday) Grex, Kenne Highland and Fable Grazer are at The Lily Pad in Inman Square Cambridge. 7-10PM All Ages. FB Event page here.
October 1 (Thursday) Trophy Lungs return to Boston after their triumphant tour of the midwest. Check 'em out at OBrien's
October 2 (Friday) Jeremy Moses Curtis and Beware The Dangers Of A Ghost Scorpion are at Store 54.
October 3 (Saturday) Fireking is having a Double Trouble VINYL Record release party at The Midway along with guests The Grip Weeds, Watts and John Powhida
October 3 (Saturday) Carissa Johnson, Lucky United , Rockin Bob Punk Band (Bob Cenci) are at Koto in Salem
October 4 (Sunday) at the Middle East Down: Chameleons Vox (UK) (The Chameleons from the old days continued) playing 'Script of the Bridge', Avoxblue, The Milling Gowns and DJ Matthew Griffin . Doors are a little early - at 7PM.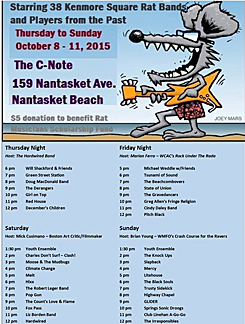 October 4 (Sunday) Television is together again and touring!! They are at The Wilbur Theater. Buy tix here.
October 4 (Sunday) it's a very special reunion of The Coachmen featuring Jerry Miller, Roy Sludge, and Johnny Sciascia at The Midway. FB page here
And into the future we have....
October 8-11 The Third Annual Rat Beach Party WILL happen - at the C Note on Nantasket Beach -- October 8th-11th. Check the FB page for updates.
October 10 (Saturday) Patti Smith has a new book out called M Train.She will be reading from the book at the John Hancock Hall in the Back Bay Event Center downtown near Copley Sq. sponsored by the Harvard Bookstore, 7PM (doors at 6). It's $30 but that includes the book as well! For more info and to buy tix go here. Also.... The cable channel Showtime just bought the rights to do a TV series of Patti's book Just Kids!! I can't wait for that one! Read more here.
October 10 (Saturday) Roy Sludge is at Johnny D's doing an early 7PM show.
October 10 (Saturday) The Real Kids made a smart move to change the date they play at The Midway. Here they are on Oct 10 with Stop Calling Me Frank and The Johns.
October 10 (Saturday) Bob Colby Presents, at Store 54 - The Easy Reasons and Happy Little Clouds.

October 11(Sunday) at The Midway: A Benefit in memory of Joe Rutledge with Worm, Spectacle, The Swindlers, Charlie Don't Surf, and Mailman Carl. This is an early show with doors at 4PM
October 17 (Saturday) A Crash Course For The Ravers & Brian Young will feature Greg Allen's Fringe Religion! That's WMFO 95.1, 1-4PM
October 17 (Saturday) As part of Crash Safely 2015 a Benefit for MS at The Midway are The Sprained Ankles, The Dents, Muck & the Mires, Phil Aiken Army, Gymnasium
October 24 (Saturday) Greg Allen's Fringe Religion along with Jane Lee Hooker are at Johnny D's FB page This should be an amazing show folks!! Check out this Jane Lee Hooker viddy.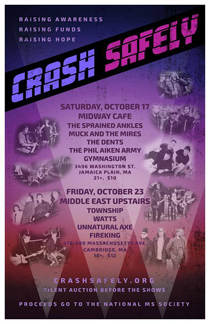 October 24 (Saturday) M.O.T.O., The Black Souls, Thee Sonomatics and Apollo Blue are at The Midway FB Page
October 25 (Sunday) As part of Crash Safely 2015 A Benefit for the National MS Society the Middle East Up has Township, Watts, Unnatural Axe and Fireking - that's a GREAT show!!
October 25 (Saturday) - TRiPLE THiCK, Pat Todd & The Rankoutsiders (ex-Lazy Cowgirls), Thee Itchies and Hambone Skinny are at The Midway
October 25 (Saturday) a Halloween Show at the Midway with The Satanics, Devil On Horseback, The Drawstring Lamps as Dead Kennedys, Ian Cat & the Crimsons as My Bloody Valentine for MS at The Midway are The Sprained Ankles, The Dents, Muck & the Mires, Phil Aiken Army, Gymnasium
October 26 (Sunday) As part of Crash Safely 2015 A Benefit for the National MS Society the Middle East Up has Township, Watts, Unnatural Axe and Fireking - that's a GREAT show!!
October 26 (Sunday) - TRiPLE THiCK, Pat Todd & The Rankoutsiders (ex-Lazy Cowgirls), Thee Itchies and Hambone Skinny are at The Midway
CONTACT US AT.......misslynbgn@yahoo.com - Send us your gig listings, your news and anything else ya got!!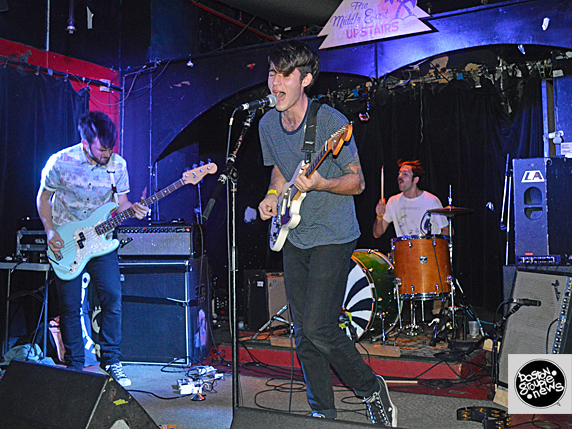 Black Beach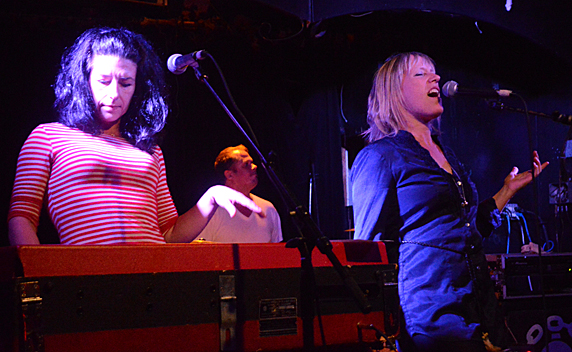 The Charms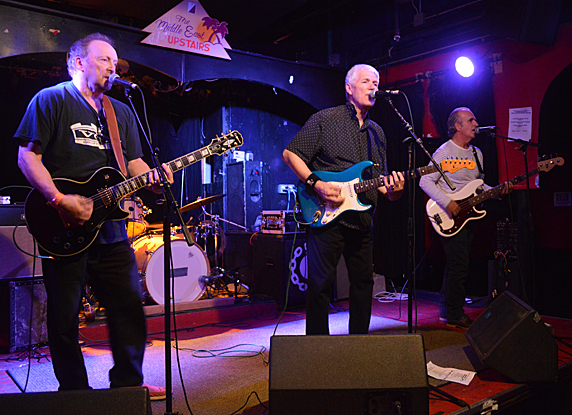 Nervous Eaters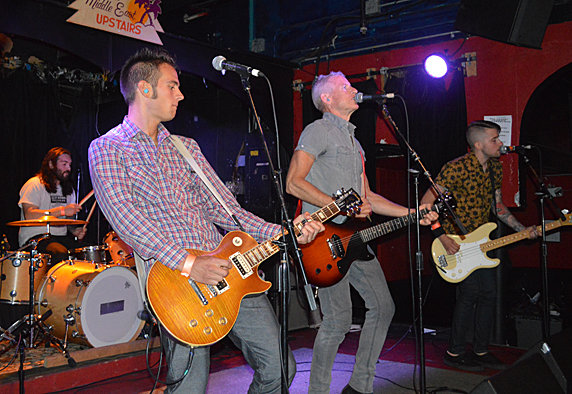 Continental