The BGN News Archive
October 5, 2015
Watts
Miss Lyn stopped in at The Lilypad on Wednesday to catch the set by The Highland Kaiser Korps bunch. What fun it was!! Kenne Highland somehow didn't have his guitar and Ken Kaiser had to play…everything…leads and rhythm. But I think it was great that way, Kenne should maybe forget his guitar more often. Kaiser's playing was spot on and tight, as always. Another reason I liked it is because Kenne Highland got to concentrate on being front man full time and really, that's what he excels at. Mr. Highland was in his best form teaching the other guys what rock'n'roll is about.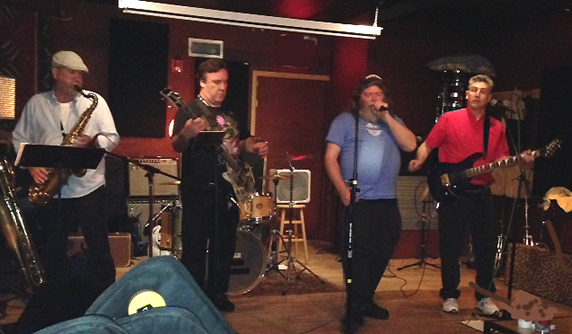 Highland Kaiser Band with John Keegan on left on sax.
Photo: Miss Lyn
The set consisted of Korps and Africa Korps songs so for me it was like a walk down memory lane. From the Africa Korp they chose Kaiser's short (as in 44 seconds) and fun Wild Mouse along with Jay Grueberger's I'm a Happy Person. Much of the set was The Korps' Hello World including my fave Real People. Mike Quirk on bass got to sing The Gizmos' CaveWoman and Matt Burns is always a welcome addition keepoing it all together on drums. Our very own John Keegan added depth and interesting touches to the songs on horns, cowbell and other percussion instruments. Gee, I felt like I was 21 again! But not only that, it was a tight solid and very much rockin' set and Kenne Highand can sure write a good tune. A+!!
Trophy Lungs are a hard working band that tours a lot. O'Briens on Thursday was their welcome home gig from their current tour. The day before a band member had a fire in his apartment. No one was hurt, which is everything. No gig is the least of it, but I was there. I got to see Great Lakes USA which I've wanted to hear anyway.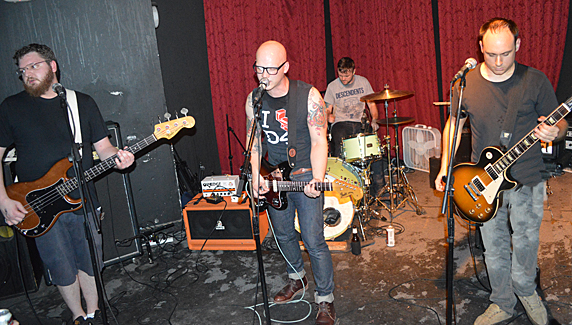 Great Lakes
They toggle between pop punk and punk. I like them best when they favor the pop punk. The guitarist has some riffs that give the songs a nice hook. The singer has a forceful punk voice that works in the pop end of things too.
This punk song has the funny title The Best Band At O'Brien's This song, Aim So Low is more in the pop punk vein.
They were adding self-described 'banter' between the songs. That was killing any momentum for the set but did make for a sort of folksy get together with the always open for anything O'Brien's crowd. At one point the singer said, " Don't take these nights of music for granted." I'm with that!
Music is plentiful all around this week. The Franz Ferdinand/Sparks collaboration filled the Orpheum on Friday and Kraftwerk's 3D show at the Wang thrilled the fans on Saturday. Saturday was also a surprise gig by the Dropkick Murphys at the Beachcomber which was presented as the last show ever there. I went online to get tickets and failed but felt like anything but a loser heading to a great line up at the Midway.
It's was a double LP vinyl release party for Fireking with Watts, Grip Weeds and John Powhida.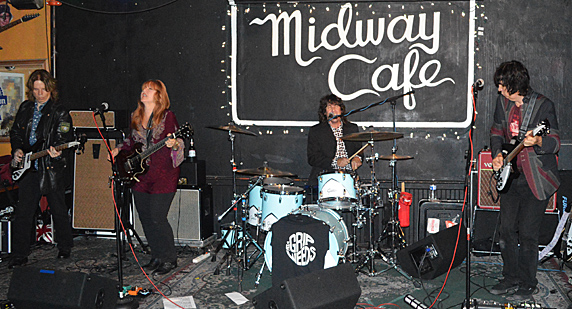 Grip Weeds
The Grip Weeds had one amazing set. Talking to others it seemed we all had heard Grip Weeds' songs but had underestimated how good they would be. They draw most inspiration from the sixties and then some power pop from the seventies. They have knock out songs of their own (some were Best Song In the World winners from Little Steven) and can spin your head with a dead on cover song. The material itself is quality but then the performance raises the bar again.
They all know their instruments and have fine-tuned their sound to the songs. The drummer was a busy player who got very, very busy. He was in Keith Moon territory which was way obvious long before they covered Shaking All Over by way of the Who's Live at Leeds. The bass player had a Rickenbacker like McCartney and played like him also. Interesting figures with lots of notes and a beautiful round tone.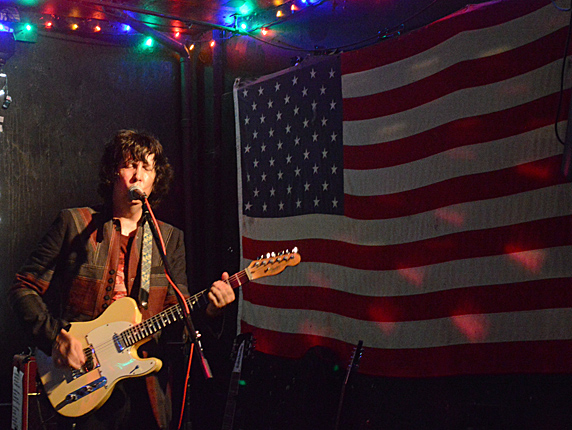 Grip Weeds
One guitarist played a Rickenbacker/Vox combo, that had the ringing sound. Then he picked up a Rick 12 String and they played a version of the Byrds Rock and Roll Star that bowled everyone over and that was deep in the set when you thought maybe you had a handle on them. The other guitarist was adding tons of fills to all the material and was maybe the most inventive of them all. She played with sixties mannerisms and conventions. In the solos she chose her tone and played in a melodic mode rather than riff based.
The whole set was met with cheers from an audience who understood it all. What a great feeling that was. I'm not sure if the band gets that all the time but they did seem to appreciate the response.
This show was also being taped by Justin Fielding for his Power Pop Movie. I'm looking forward to that movie!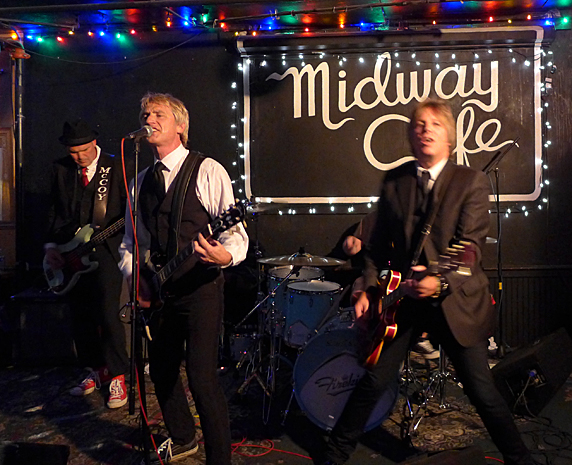 Watts
Watts took the good mood crowd and pushed everything into overdrive. They are the musical equivalent of Shock and Awe. They seem to get more aggressive and confident with every gig - and they were never shy. Once they get on stage they don't stop. No in between song patter; it's boom-boom-boom as they pump out the already proven songs with the energy filled performance.
They play a new song sung by bass player McCoy (called Strutting his Stuff ?) It's written for his style and it's simply a steamroller. It's even a step louder, faster, and more aggro than the rest of the set. What the heck are these guys on?
All four of them sing. One by one they do a lead vocal. During the set they constantly mix up the combinations of vocals to give a subtle variety you might not even notice. Nice. After that set I felt a little punch drunk.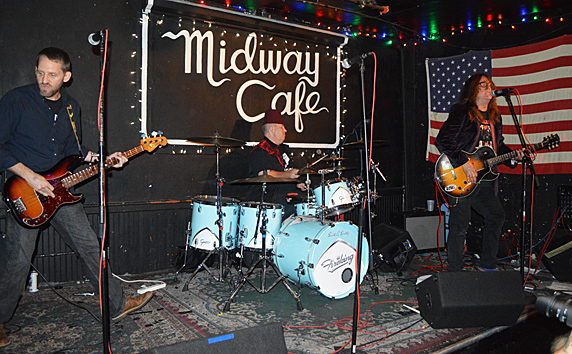 Fireking
This was Fireking's night with their Double Trouble vinyl release and they didn't disappoint with the third powerful set in a row. They played four songs in a row that were the best four I've seen them do. The very first song was a new one; now who does that? They got away with it because the song had a memorable lyric and the band was playing like they were all pumped up.
I was talking to Dan Kopko of Watts and he was remarking on Tony's voice. That's one of the main attractions of Fireking. Tony has a mid-range voice with character that he has complete control over. You hear it on the recorded material and live it's something to catch, like this tonight. Those first four songs were a real showcase for it.
Then Tony broke a string and had to switch from he's usual hollow body Gibson to a Danelectro. The Danelectro didn't have the punch of his Gibson but they had no trouble getting those amazing songs out.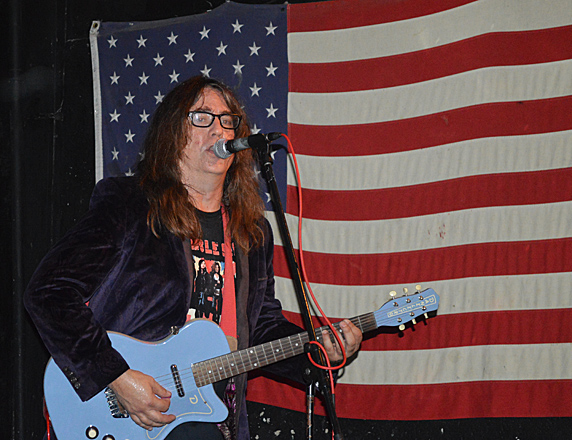 Fireking
They only played a few songs from Double Trouble because they already are playing the songs from the next album! Tony is just pouring out the material. The new songs are just as good as the old ones so really it doesn't matter what they play.
Whoever set up that bill knew what they were doing. Another successful night at the Midway and they had a show in the afternoon I would have liked to hit with Nick and the Adversaries.
In other news:
From "Cambridge Day" we got news that the TT's space will open as a new venue called Sonia, named after a Sater Sister. No alcohol for now but they'll be serving food and having bands performing. That's a relief!! They figure it will be open in about 3-4 months.
Just to remind you: You have heard us and others go on about how great Johnny Angel's Looking For Lady Dee book is. Well now there's an Audio version available, and its narrated by Johnny himself!! You know the whole time I was reading the book I imagined John speaking it so this audio version is the icing on the cake!! Oh and here's a great interview about Lady Dee by Jim Sullivan with John along with it is a video of Thrills doing Not Another Face in the Crowd. Here's our Q&A with Johnny about the book And HERE is where you can purchase the book the Kindle version or the fabulous new Audio Version of Looking For Lady Dee. if you haven't ordered it yet you should just do it now!! (And if you are hesitating read the Amazon reviews!)
Here are some shows coming up this week....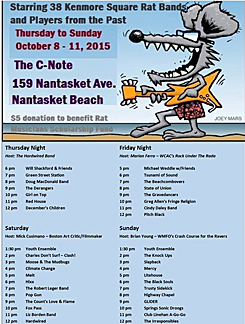 October 8-11 The Third Annual Rat Beach Party is happening at the C Note on Nantasket Beach -- October 8th-11th. Check the FB page for sets and band info.
October 9 (Friday) Spark and Fizz (a new local music blog) are celebrating their Fall '15 compilation with a Release Party with The Sun Lions, Bellwire, The Knock Ups and The Furniture . Its at the Midway.
October 9 (Friday) Mr Airplane Man and Far Corners.are at Cuisine en Locale
October 10 (Saturday) A Benefit for Sarah Winslow who was hit by a drunk driver is at Cuisine en Locale playing are: Aquanutz, White Dynomite, Skeleton Beats, Petty Morals, Diablogato and Matt Charette and the Truer Sound! This is starting at 5PM and there will be outdoor and indoor stuff happening. FB page
October 10 (Saturday) Patti Smith has a new book out called M Train.She will be reading from the book at the John Hancock Hall in the Back Bay Event Center downtown near Copley Sq. sponsored by the Harvard Bookstore, 7PM (doors at 6). It's $30 but that includes the book as well! For more info and to buy tix go here. Also.... The cable channel Showtime just bought the rights to do a TV series of Patti's book Just Kids!! I can't wait for that one! Read more here.
October 10 (Saturday) Roy Sludge is at Johnny D's doing an early 7PM show.
October 10 (Saturday) The Real Kids made a smart move to change the date they play at The Midway. Here they are on Oct 10 with Stop Calling Me Frank and The Johns.

October 10 (Saturday) Bob Colby Presents, at Store 54 - The Easy Reasons and Happy Little Clouds.
October 11(Sunday) at The Midway: A Benefit in memory of Joe Rutledge with Worm, Spectacle, The Swindlers, Charlie Don't Surf, and Mailman Carl. This is an early show with doors at 4PM
October 11(Sunday) The Rat Beach Party on this holiday eve- The Knock Ups, GLiDER, The Black Souls Club Linehan A-Go-Go, Litehouse-Mercy, Trusty Sidekick, Springa Sonic Droogs and Highway Chapel. It all starts at 2PM at the C Note in Hull
October 13 (Tuesday) Bent Shapes, The Kickback, and Birdwatching are at O'Briens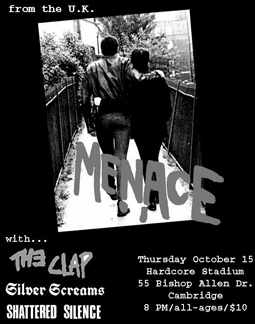 October 15 (Thursday) Menace (UK), The Clap, Silver Screams and Shattered Silence are at "Hardcore Stadium" which is The Elks Lodge at 55 Bishop Allen Dr in Cambridge. This is an all ages show!
October 16 (Friday) Ghost Box Orchestra (their EP Release Show), Major Stars, Soft Eyes and Boom Said Thunder are at The Middle East Up
October 17 (Saturday) A Crash Course For The Ravers & Brian Young will feature Greg Allen's Fringe Religion! That's WMFO 95.1, 1-4PM
October 17 (Saturday) As part of Crash Safely 2015 a Benefit for MS at The Midway are The Sprained Ankles, The Dents, Muck & the Mires, Phil Aiken Army, Gymnasium
October 18 (Sunday) Ringo Deathstarr, The Membranes and Magic Shoppe are at The Middle East Up
October 23 (Friday) As part of Crash Safely 2015 A Benefit for the National MS Society the Middle East Up has Township, Watts, Unnatural Axe and Fireking - that's a GREAT show!!
October 24 (Saturday) Greg Allen's Fringe Religion along with Jane Lee Hooker are at Johnny D's FB page This should be an amazing show folks!! Check out this Jane Lee Hooker viddy.
October 24 (Saturday) M.O.T.O., The Black Souls, Thee Sonomatics and Apollo Blue are at The Midway FB Page
October 25 (Sunday) - TRiPLE THiCK, Pat Todd & The Rankoutsiders (ex-Lazy Cowgirls), Thee Itchies and Hambone Skinny are at The Midway - Kenne Highland will be joining Triple Thick on a few songs too.
October 29 (Thursday) Illegally Blind is throwing a Halloween Party with Vundabar, Creaturos, Televibes, Mini Dresses, and Wakes at The Middle East Up
October 31 (Saturday) a Halloween Show at PA's Lounge with All The Rest Burlesque, Women's Wrestling by: BLOWW along with music by The Deaf Cats and Strangers with Knives

October 31 (Saturday) a Halloween Show at the Midway with The Satanics, Devil On Horseback, The Drawstring Lamps as Dead Kennedys, Ian Cat & the Crimsons as My Bloody Valentine
October 31 (Saturday) Halloween Show at O'Brien's with PJ Harvey by Mud Dive, Hole by The Knock Ups, The Smiths by Four Point Restraints and The Pretenders by lotsa folks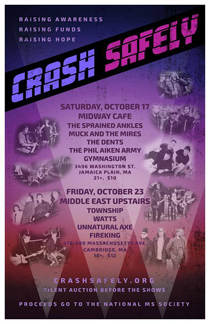 November 6 (Friday) at PA's Lounge: L.S.C (Light.Sweet.Crude), Happy Little Clouds, The Knock Ups and Easy Reasons
November 10 (Tuesday) Jonathan Richman with Tommy Larkin on drums will be at the Somerville Theater. Its a 7PM show. Tix are $21. We saw Jonathan and Tommy at the Middle East Up in March last year and it was FANTASTIC!!
November 11 (Wednesday) International Pop Overthrow is at PA's Nov 11- 15 Day One starts at 7:30 with Trick Wallace Trio, Natalie Flanagan, The Eric Barao Band, Marriage Material, Bedford Davis and SHIRR FB Page for all days
November 12 (Thursday) International Pop Overthrow at PA's Day Twostarts at 7:30 with Skyler and The Brit, Oberon Rose, Richie Parsons, The Tripping Souls and Powderhouse
November 13 (Friday) International Pop Overthrow is at PA's Day Three: starting at 7:30 with Corin Ashley then Michael Oliver & The Sacred Band, The Forz, Big City Rockers, John Powhida, Fireking and 1.4.5.
November 13 (Friday) NoBunny, The Monsieurs, Nice Guys and Gym Shorts are at The Middle East Up.
November 13 (Friday) The Furs, Tom Baker and the Snakes, The Blue Ribbons and Peter Buzzelle and The Academy are at The Midway (FB page)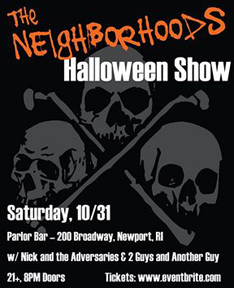 November 14 (Saturday) International Pop Overthrow is at PA's Day Four starts at 7 :30 with Arthur Nasson then Cliff Hillis, Lannie Flowers Band, The Brigands, London Egg, Watts and Dave Rave
November 25 (Wednesday) It's Thanksgiving Eve...what better time to head over to the Brighton Music Hall for an amazing line up of The Flamin' Groovies, Muck & The Mires, The Connection and Fireking!! WHOA!!Tix here.
November 25 (Wednesday) Another Thanksgiving Eve party over at the Sinclair for the The Daykamp Poster and Photo Show featuring The Sheila Divine, Sidewalk Driver and Weakened Friends.
December 4 (Friday) Kermit's Finger, Penis Fly Trap, Padded Hell and The Unstables at O'Brien's
December 8 (Tuesday) Oh Oh OH!!! Rocket From the Tombs is at the Brighton Music Hall!
CONTACT US AT…….misslynbgn@yahoo.com - Send us your gig listings, your news and anything else ya got!!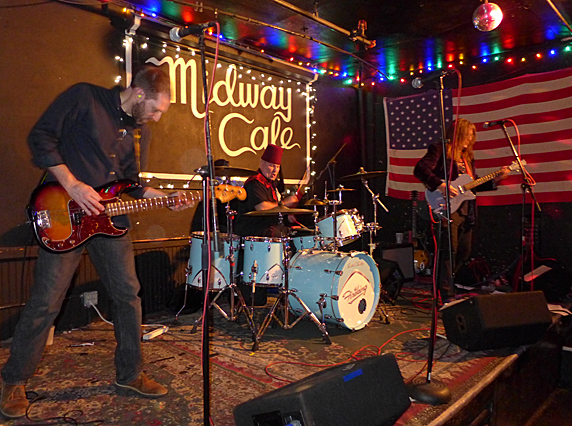 Fireking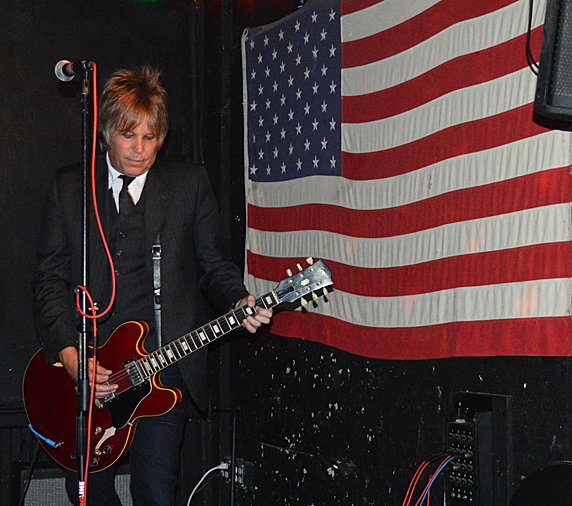 Watts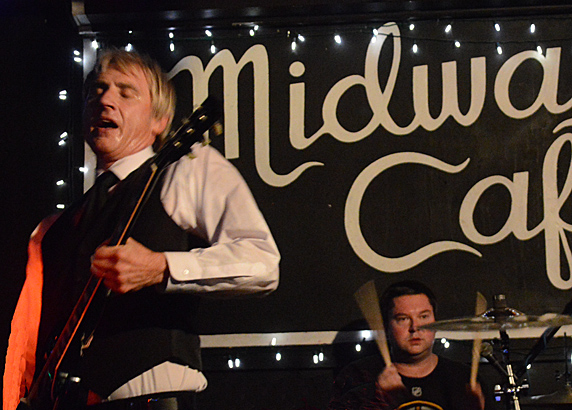 Watts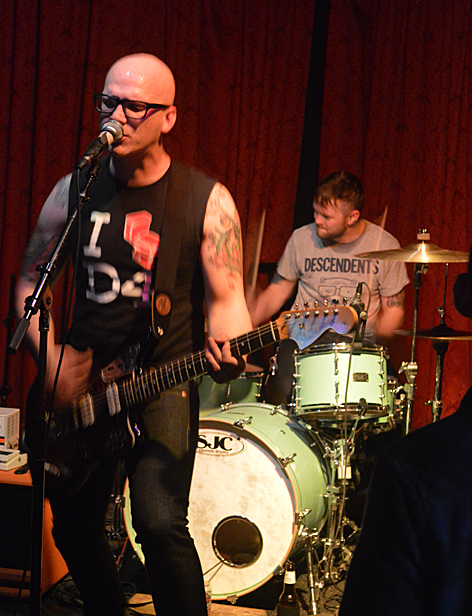 Great Lakes USA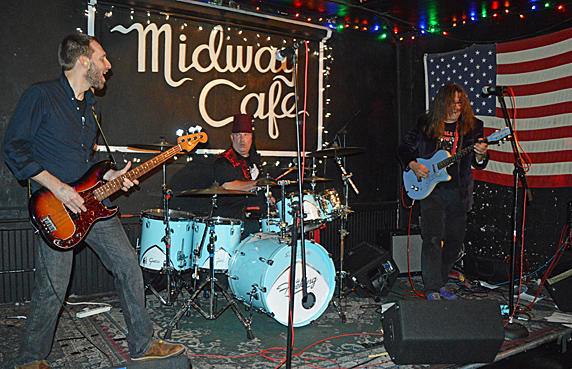 Fireking