The Unnatural Axe 30th Anniversary Party
The Church 8/22/2008
Day Two
Here we are at Day Two.
The Dogmatics start the action. Jerry Lehane said he was happy to be on first because many times they go on last since they are considered the late night 'party band'. They did just fine as openers and there was a good crowd even at the beginning.
One of the few road trips for the Axe was a recent visit to Italy where they met the next band we were to see - Miss Chain and the Broken Heels. They had some nice pop chops and Miss Chain was very cute. The set was very enjoyable and breezy. It seemed to go by fast. Earlier in the day they had been on Joanie's Late Riser's Club show at MIT and were very appealing.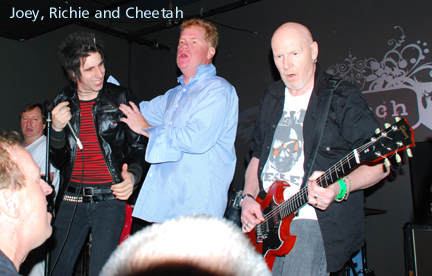 From the mastermind MARSMAN we get the New Frustrations. They serve up some neat pop and mod tunes. Their EP is a winner and they can dish it up fine on stage. With some Who songs and neat punk pop gems served up with a two and three guitar attack, there's a lot to like.
No one but no one has given more memorable performances in Boston punk than Willie Loco and the Boom Boom Band. Tonight they add another notch on their guitars. Willie is in fine form as are all the guys. There are new songs and old songs and they are all good. All it takes for me is one THUMP from Sev Grosssman's bass and I've found nirvana. It's amazing and wonderful that the Boom Booms continue to play.
We now get our first taste of the Axe. Tomorrow will be the next. They are in fine form as you can see from the pictures. It's was lots of fun. We know now that Richie was in some pain during this set. He has since had an operation for his condition and is recuperating. At the time we had no idea and it seemed like a top notch set.
A few years ago in this club, which was then called The Linwood, Richie brought Cheetah Chromeup for a gig. The Axe backed him. This has become a sort of tradition at this point, this being the fourth time. The Chrome/Axe combo is dynamite and it worked again tonight. Chrome brings those fantastic songs from 30 years ago too. Those in the know just wait until Joey of Red Invasion jumps up because he totally explodes on stage with Chrome. He does it tonight, of course and the place is just delirious. It's such a great combo. You can get the idea from the picture.
Gee, ANOTHER night to go?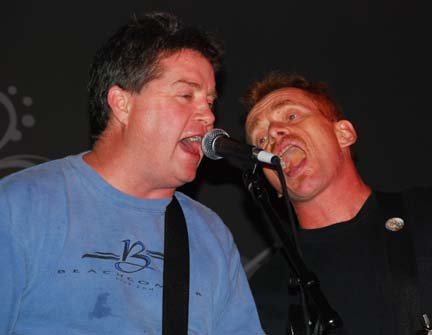 Dogmatics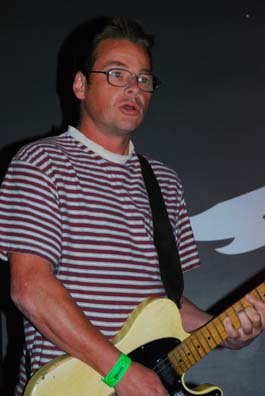 Peter - Dogmatics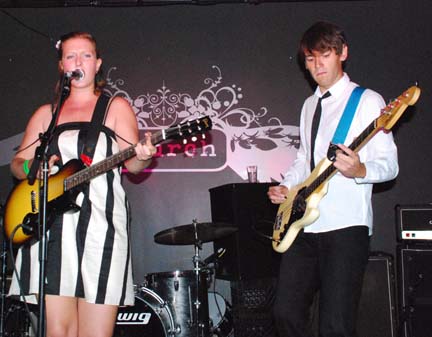 Miss Chain and the Broken Heels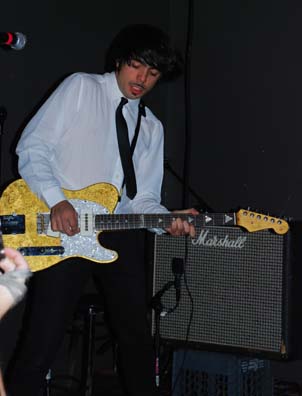 Miss Chain and the Broken Heels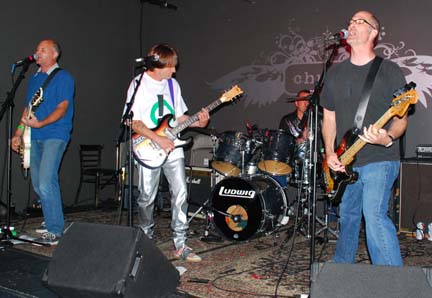 The New Frustrations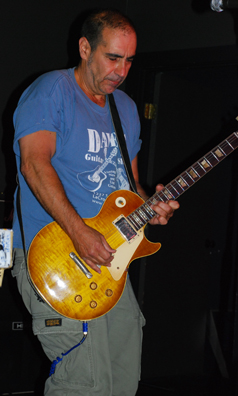 Billy Loosigian - Boom Boom Band

Sev Grossman - Boom Boom Band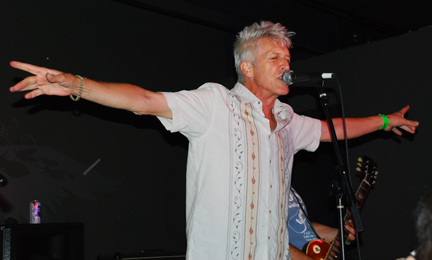 Willie Loco - Boom Boom Band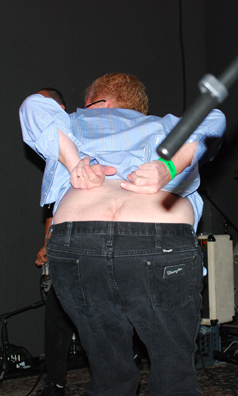 Richie, what are you doing?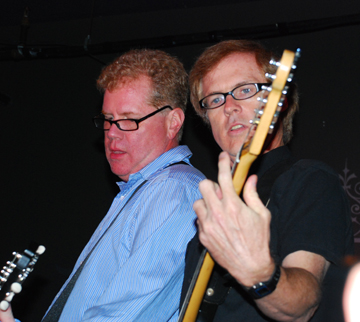 Axe Men of the Axe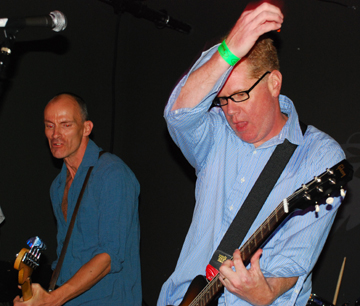 Frank and Richie - Unnatural Axe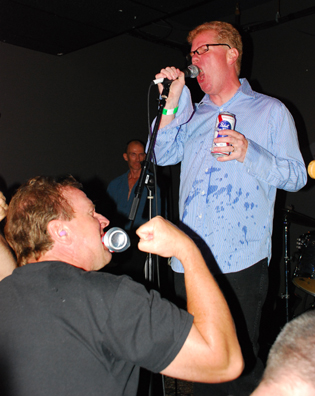 Ritche and mouth beer carrier.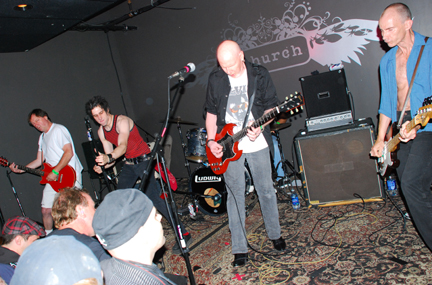 Cheetah Chrome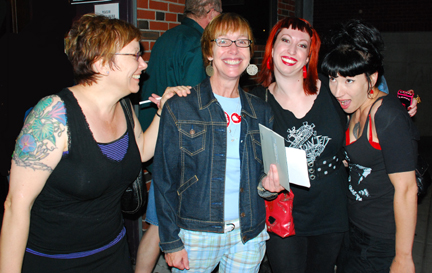 Miss Lyn, Joanie Lindstrom, Kara. and Jessie Drastic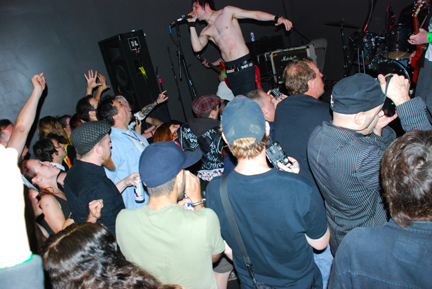 Joey Boy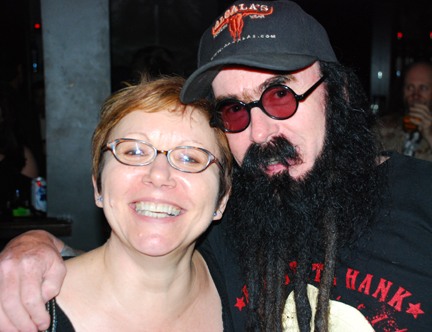 Miss Lyn and Merle Allan
---
home | interviews | photos | features |BGN issue list | reviews
links | contact us
Copyright © 2008 Paul Lovell. All rights reserved.