The BGN News Archive
January 4, 2021
BGN 2020 Year End Review
January
As we write this after 10 months of a quarantine with no live music it's shocking to go back to January and see that in the first week of 2020 we covered 8 bands - the bounty!
We began the year with a short profile (with John Keegan photos!) on Des Desmond and his new Magic Room in Norwood. The coronavirus put that on hold. He's had a few video from there but he will have to wait like everyone else to open...later in 2021?



Des Desmond
Photo: John Keegan




Down Boy
Photo: Blowfish
We saw three bands at The Midway: Circus Battalion, Louzy and Down Boy. They are all sort of raw and exciting. Louzy were a 2020 find for us and they stuck out as a band to see for a crazy show.
There was an O'Brien's show with Loser's Circle and the amazing Oh, The Humanity. Oh The Humanity have some striking moments that take your breath away. They prove you can be subtle and be very loud at the same time.
MiniBeast played the now gone Great Scott.
We get word that Powerslut is breaking up. We now know that Linnea Herzog went seamlessly to Linnea's Garden.
January 11 is the first WhistleStop Rock Festival in Providence. That's the beginning of a fruitful endeavor.
At O'Brien's we see Mercury Planet for the first time and with them Honey Creek from Milwaukee who rocked it out, giving Milwaukee a good reputation.



Honey Creek
Photo: Blowfish




All Mod Cons
Photo: Blowfish
It was the final gig for All Mod Cons at Once. The Jam tribute band gave us a good Jam fix. Their guest was John Surette from Boy's Life. He should be on stage more!
One of the main club acts of the early scene Johnny Barnes releases a new album of Live at the Rat 1977.
Roger Miller of MOB announces that he's going to have an exhibition at the Brattleboro Art Museum called Transmuting the Prosaic. Unfortunately it ended being in the middle of the pandemic the show did happen but visits were virtual. and ....you know.
The Hoodoo Gurus announce they were going to play the Sinclair in November and ....you know.
There was an upstairs show at the Middle East with the Lyres who were celebrating the release of a Live at the Rat (1980) album. Classic Ruins opened for them. It was like old home week!!



Lyres
Photo: Blowfish




Labor Hex
Photo: Blowfish
Labor Hex played Great Scott, for the last time as it turned out. They were one of our favorites for 2019/20. They are soooo intense!!
John Keegan sees The Von Traps at Sammy's Patio in Revere. Amazingly John says the group is, "as loud and catchy as a middle ages plague." OMG! John then hits the Middle East up for Muck and the Mires and Barrence Whitfield and the Savages for a memorable night. See that page here.
"Picking a Fight" and "Sweet Denial" was the new single for Justine and the Unclean. Justine never slows up the entire year.
The Nervous Eaters announce a show at the Paradise that will include Willie Loco and the Boom Boom Band, Barrence Whitfield and the Savages and Carissa Johnson. It was scheduled for May 29 but then there was....and...you know.



Watts
Photo: John Keegan




The Hi-End
Photo: John Keegan
John Keegan got to Roslindale and The Square Root to enjoy the mighty Watts and the Hi-End. the Square Root opened in February of 2019. We hope they make it through the shutdown.
We saw a hardcore show at the Middle East Up. Kind was one group that we still feel good about. They were garage punk. The other bands were: Gripe and Sick Minds
Rick Harte was talking about recording the acts he has been seeing at clubs like Tavern at the End of the World. Those plans went south as the pandemic hit.
Bradley Jay gets laid off from WBZ during an economy push. Bradley soon took his Jay Talking to Facebook.
FEBRUARY



DNZL
Photo: Blowfish




Losers Circle
Photo: Blowfish
We start of February with a show at the Hong Kong with two of the best bands around – Losers Circle and DNZL. There hasn't been a peep from the Hong Kong but we hope the club will survive the quarantine period.
Andy Gill of Gang of Four dies. We saw him a year before at Once.
Bob Cenci makes local television news…not about music but about MBTA Problems ... and then...you know...commuting? no more....for now anyway.
It's the first time in the year to see The Von Traps at Sally O'Brien's.
| | |
| --- | --- |
| Von Traps | Boston Beat |
The Boston Beat podcast ramps up it's postings. Later in the year podcasts get even more frequent.
Kid Gulliver puts out "Suzie Survived Chemotherapy". Stubborn Hearts and Duck & Cover release EPs.
Valentine Day songs include Color Killer's "Not Your Valentine" and Muck and the Mires doing "Cupid's Not A Friend Of Mine".

Cleve, Jan, Simon and Mr. Curt
at the Two Pieces Art Show
Photo: Miss Donna


Irene Ferria and work at the Two Pieces Art Show
Photo: Miss Donna
The Two Pieces Art Show and Party was at Wayne Vien's new place. Miss Lyn was represented in the show.
Music from Waiver Wire from Worcester and Nat Freedberg puts out his third album in a short period.
Then it was two days at the Hong Kong in a week. One a blistering hardcore show with Brother, Peace Test and American Ethos. Then Moist Boy from New Bedford and The Endorphins.

State of the Union
Photo: Blowfish


Stop Calling Me Frank
Photo: Blowfish
We did a lot of Midway afternoon Sunday shows in the last few years. In February we did one show with the Steamies, The New Frustrations, State of the Union and Stop Calling Me Frank.
John Keegan saw Barrence Whitfield with his band Four Piece Suit at The Porch in Medford.
Another show at the Hong Kong with Sticker Shock, Metalleg and Mean Jeans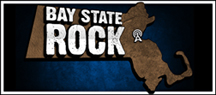 In one of the first shockers of the year, WAAF got sold to a Christian network. Bay State Rock was sidelined. It took a few months then Carmelita got it going again on a podcast. In retrospect she was ahead of the curve as other radio people ended up doing the same thing in order to continue during the pandemic.
OC45 releases "City on a Hill" one of their best efforts yet.
MARCH
Now it is two weeks before the pandemic hits......
WhistleStop Rock has their big blowout at Once. All the bands, and we, lived off the memory of this for months. We watched Kid Gulliver play clubs for two years. They went from very few people at their shows to this night where they were greeted by a large joyful audience who ate up their set. Then there was Justine and the Unclean, Lockette, The Chelsea Curve, The Shang Hi Los, Heather Rose in Clover and Cold Expectations.
John Keegan has a video slideshow of the night - WhislteStop Rock Slideshow.
We saw Green Piece at the Hong Kong and they stuck in our minds for a while too.
The second week of March, little did we know this would be our last time out to a club for a long while.



Nervous Eaters
Photo: Blowfish




Dangereens
Photo: Blowfish
We did a club hop from The Square Root with an awesome set by the Nervous Eaters then we went not too far to The Midway to catch the frenzied set by the Canadian Dangereens. We have a hankering to see those guys again. Then it was a typical Muck and the Mires set that got you bouncing and then a Gala set to top it off. Great night ... and the last for a while.
Arthur Freedman's Audio/Visual Archive (Link to archive.) at Harvard was going to have a session at the Boston Public Library to coordinate and organize in a public/collective/wiki way. Covid put an end to that.
As it did to the SXSW gathering that got cancelled in March also.
New music released by Justine and the Unclean, Justine's rockabilly group – The Black Threads, the Hi-End and Crow Follow.
Radio stations like WMBR and WMFO are shutting down.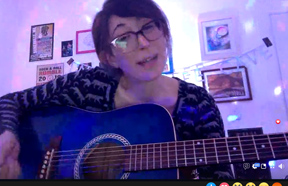 Right out of the gate comes Linnea Herzog who will be a force for the whole rest of the year. At the very beginning she ramps up her "Social Shutdown Show" on Thursday, Friday and Saturday. Others are completely flummoxed and Linnea's got a three day show going! And oh ya, she releases the new/last Powerslut album "Fun With Junk"
Now reality sinks in.
The Record Co sets up a Boston Music Makers Relief Fund, giving out $200.00 grants. That's the first in a long line of helpful funding from all quarters.
The Rumble still thinks they can do it starting April 9.
New single "Haberdashery" by Stop Calling Me Frank. SCMF has to cancel at video shoot at the Midway because of the fast hitting Covid 19.
Two weeks into March we knew there would be no shows for a month but in April we guess the real situation, no shows for a long time.
John Keegan gets to one of the last shows that happen at The Burren with Adam Sherman. Hit photo link below for full review.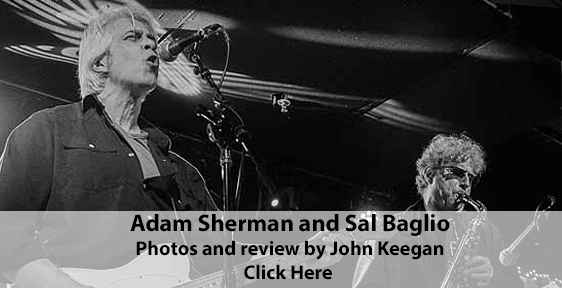 Adam Sherman plays a video fundraiser for the Plough and Stars that raises $900.00 in a night.

The Dig stops its printed version because of Covid.

We get some live streams from Jay Allen, the Von Traps, Carissa Johnson, Dropkick Murphy's and A Bunch of Jerks.

There's releases by Happy the Clown, The Adventure Set, and The Dents.

One bright spot as everything stops or is transitioning...Rick Harte releases The Ace of Hearts Story; 40 Years of Recording 1978-2018. Ace of Hearts website.

We're only two or three weeks into the shutdown and Muck and the Mires come up with a new CD called Quarantine-Age Kicks. Nothing but nothing stops this group.

The Zulu's postpone their reunion show…and they will again, but as a holdover they put out an compilation album entitled Cockfight in a Bullring.

APRIL

Fountains of Wayne's Adam Schlesinger died April 1st from coronavirus. He was 52.

Boston Calling was cancelled.

New music by Generos, Jay Allen and the Archcriminals, A Bunch of Jerks put out White Girl Wasted EP, Brad Marino's False Alarm.

There are live stream sets by Evan Shore and Rebuilder.

Color Killer rejigger their song "Down with Winter" to go as "Down with Corona".

Color Killer do a live set and it's one of the best yet. It's rocking and they are socially distanced.
| | |
| --- | --- |
| Color Killer | The Knock Ups |
There are live streams from The Knock Ups and Weakened Friends.
The Damned start The Damned Show that runs for a few months and is very entertaining. The Damned Show on Youtube.
Jan Crocker on his Boston Flashpoint website releases some live shows. They include full sets front to back by La Peste, Human Sexual Response and the Nervous Eaters. Boston Flashpoint website.
The Late Risers Club on WMBR gets back on the air by airing prerecorded shows. This will be the new way from now on for all radio stations.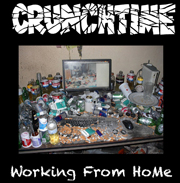 Crunchtime gives us a laugh by releasing a song called "Working from Home". Here's the song on Bandcamp.

Brian Young not allowed to broadcast at WMFO, takes his Crash Course for the Ravers to an online site called OutBreak DJ's. He's there still.

Punk Rock Aerobics continues with online sessions.

Once announces their Virtual Venue program. We will become very familiar with those videos as the pandemic lengthens. The Virtual Venue on YouTube.

There is new music by Adam Sherman and The Dirty Truckers.

Martin Atkins of PIL starts his live broadcast series. He's very lively and really gets into it as the year went on.

Jimmy Webb of Trash of Vaudeville dies.

Preacher Jack, Gloucester musician dies.

We get the first WhistleStop Virtual Mess-Around. It includes Cold Expectations, Justine Covault, Heather Rose in Clover, Lynda (Tiger Bomb), Linda Bean Pardee, Tom Baker, Jay Allen and Gretchen from the Knock Ups. The Mess Around on YouTube.

Steve Cataldo gets a long career spanning interview in Ugly Things #53.

Glowbox deliver a wonderful poppy "Band on the Run" video. "Band on the Run" on YouTube".

Bandcamp starts their Bandcamp Fridays where the bands get all the proceeds of sales.

New music from Color Killer – "Crocodile Rock", the Hired Men and The Dazies.

A sign of the times: Peter Rinnig of QRST made face masks with The Rat logo on them.

Things get weirder: Glenn Danzig sings Elvis is released!!!!

MAY

The next shocker – Great Scott announces it will close.

Brian Young of WMFO's A Crash Course for the Ravers is very comfortable on Outbreak DJ's site. He was on the air on Thursday and Friday on top of Sunday for a week. Soon he settles in for two days Saturday and Sunday.

Baabes put out a video of "My Brain is Stuck In My Head".

New music includes Today Junior, News Café fundraiser album, Quarantine Age Wasteland: A Benefit for Boston's Small Venues, Circus Battalion, Stop Calling Me Frank

The Von Traps blast out a 10 minute live feed.

Nick Cave does a video of "Cosmic Dancer" from what will be a T Rex tribute album.

Sapling does a video of "Everything is Better" and it's a comment on the covid shutdown. Video to the right.

"Like Charlie Chesterman" is a wonderful tribute to Charlie Chesterman done by Dave Charles. The song on Bandcamp.

The first stories of concerts at Drive In theaters crops up. Later in the year they happen.

In one week we lose Little Richard, Dave Greenfield the keyboard player of The Stranglers and Kraftwerk's Florian Schneider

Dischord Records puts their entire catalog online for free. Here is the catlog on Bandcamp.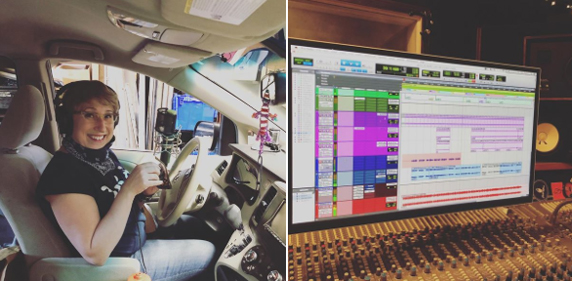 Simone Berk recording in her car at Zippah Studios

Simone Berk records "He Knows I Love Him Too Much" at Zippah Studios. To be safe she does the vocals in her car parked in the studio driveway. Later that song is one of the winners in a Goffin & King contest. This is one of the first uplifting things to happen this year after the Covid hit!! See the video of the song here.

Great Scott sets up a GoFundMe page.

We get the WhistleStop Rock Festival: Virtual Show! #2 with Heather Rose in Clover, The Chelsea Curve, Justine Covault, Lynda Mandolyn and guests Tanya Donnelly/Dean Fisher.

Anngelle Wood interviews Goddamn Glenn on Boston Emissions. Link to interview.

Death Pesos do a nice job in their live stream set.

Carmelita of Bay State Rock does her first show as a podcast. It sounds good and she's up and running in the new format. Link to Bay State Rock on Anchorfm.

Crow Follow makes a vid of their song "Cadillac".

"Tales from a Red Flag Galaxy" is the new album from Stubborn Hearts. The album on Bandcamp.

There's a long video of Joey Ramones Birthday Bash with Andy Shernoff, Chris and Tina from Talking Heads, Richie Ramone and Glen Matlock. Here is the Bash on Facebook.

Peter Hook does a live feed with better sound than most of the whole New Order catalog.

June

Joey Image Misfits drummer and Steve Priest of Sweet died in June.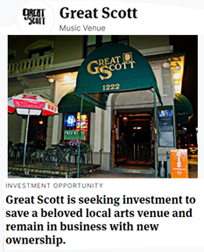 The Great Scott story develops. Carl Levin collaborates with Mainvest to raise enough money to relocate the club. The response is excellent and they end up getting over two hundred thousand dollars.
The Channel ramped up its profile with a series of Facebook shows and interviews. They have a live stream with sets by The Atlantics, O Positive, The Dogmatics and Girls Night Out.
The Mess Around has it's Fourth Anniversary Celebration on the Once Virtual Venue.
Live Feed Sets from Color Killer and the Dropkick Murphys. The Dropkick do their set from Fenway Park with Bruce Springsteen as the virtual guest. Dropkick livestream on YouTube.
New music from Actor/Observer and Coffin Salesman.
A hard hitting political song from Bob Mould – "American Crisis".
We get a few vids - Baabes doing the Clash "Police On My Back", Color Killer doing REM's "The End of the World As We Know It" (video above), Smitt E Smitty doing "Rebel Rebel" (video above) and Glowbox doing the Fountains of Wayne's "Radiation Vibe" (video above).
The Channel does a zoom cast with guests Bob Cenci, Joanie Lindstrom and Peter Dayton of LePeste. Catch the video on Facebook.
New Music by Lipstick Boys, Jerry Lehane and Death Pesos, Telamor, Color Killer ("Hey Suburbia"). and a Rum Bar Compilation called Someone Out There is Having a Party Vol.2.
We get some live broadcast music from Frank Rowe and Lenny Lashley from the Midway.
Trouser Press puts all its issues online.
During the first few Covid-19 quarantine months we enjoyed The Damned Show which was The Damned idea for keeping in touch. We learned to know the band even better especially Monty Oxymoron. Here's two examples of the show above.
JULY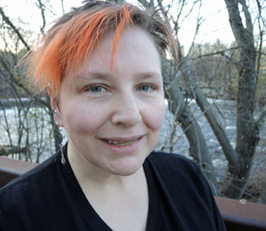 Patricia Ann Pelland dies from coronavirus. She was Arthur Freedman's ex wife and long time Boston punk fan.
The C Note is on the verge of closing for good. They start a GoFundMe page. The C Note GoFundMe page.
Milky Way and Bella Luna Restaurant close their doors for good.
With no music allowed, clubs open for lunch and dinner to generate some revenue. Going this way is The Jungle, O'Brien's and Tavern at the End of the World.
WhistleStop Rock transforms from a touring set up to a recording outfit with the release of "Queen of the Drive In". They have a release party video with The Shang Hi Los, The Chelsea Curve, A Bunch of Jerks and Linnea Herzog. WhistleStop vid on YouTube.
It's the same thing with The Back Porch Carousel that used their collective to record "One and One is Three" by Randy Black.
We get word that the Cantab is up for sale. As of the end of the year there is still no sale, so all hope is that they will be there when Covid 19 is done wreaking havoc.
Harvard University adds some videos to Arthur Freedman's Video Archives.
New Music from The Yum Yums, Muck and the Mires, Jay Allen and the Archcriminals and Color Killer ("Home Schoolin'"). Tommy and the Commies, Scotty Saints and the True Believers and Lawrence Arms.
Kids Like You & Me crank up their podcast. They interview Hilken Mancini.
The Boston Groupie News gets a profile in Boston Arts Review magazine. We feel special.
More clubs go down…the City Winery (a 'pause' they say) and The Squealing Pig in West Roxbury that had a few bands and record spinning nights.
August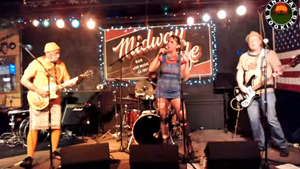 A Bunch of Jerks

Live stream from the Midway with A Bunch of Jerks who continue to be busy during the pandemic shutdown. The show now on YouTube.

Not to be outdone Linnea Herzog does a set at the Midway. Video can be seen on YouTube.

As a lot of clubs go south, one club to the north in Portland finds new life. Geno's gets a new owner committed to live music and lasting through the shutdown.

Skybar is locked out of WMFO with the shutdown. He brings his show Rising to the AnchorFm platform for a podcast version. Skybar podcast on Anchorfm.

August 20 and 21 Joanie and Sara J revisit their Swede Stampede extravaganza on WMBR and do a two show length salute to the music of Sweden.

Greg Allen of Greg Allen's Fringe Religion is on the Joe Public Speaking podcast. Lincoln of Color Killer is on the Dummy Room podcast.

We find out that Smitt E. Smitty is doing a big video show as a fundraiser for Once.
| | |
| --- | --- |
| Dug McCormack | Art on Thursday |
A new covid quarantine kick – Dug McCormak of Psychic Dog and other groups starts up a live art show. He paints for several hours and talks about Boston punk on the way. We love it and watch it every week!! He's very faithful to this weekly gig. The shows can be seen on the Dug MacCormack Art Facebook page.
Cream Magazine gets a documentary. They announce a movie about the group Sparks for some time in the future.
New music by Tiger Bomb, Frank Dilevi and Blame it on Whitman.
Patti Smith does a live broadcast reading from her new book Year of the Monkey
The Mess-Around continues to bring on the good spirits with another show, a Poolside Mess-Around on Saturday, August 8. They have Jittery Jack and Miss Amy Griffin, Johnny Carnevale, Dan Kopko, Justine Covault, Tom Baker and Jay Allen. The Mess-Around on Facebook.
The Boston Globe gets some flak for a story about how Boston has no new big rock acts anymore.
We have an interview with Smitt E. Smitty on his Once Fundraiser.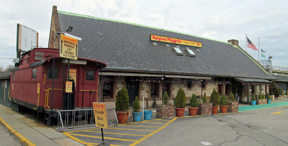 The big news is that Great Scott's fundraising has been a big success and they will move into the Pizzeria Regina space at the end of Harvard Ave!!
Mc Greevy's owned by Casey of the Dropkick Murphys closes.
Jim Janota started doing videos from home during the pandemic...he does a hilarious video extoling the glories of old school rock. See the video on Facebook.
Soundscape Tours does walking tours in the Fenway telling stories of Boston Rock and Roll. Soundscape Tours.
August was cruel - Walter Lure of Johnny Thunders and The Heartbrealkers and the Waldos passed away August 27 of liver cancer at 71, Ron "Rontrose" Heathman of the Supersuckers dies in August also, we also lost local Maine rocker Charles Hall.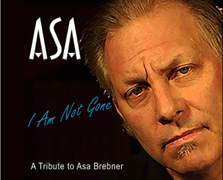 It took a year and Larry Newman releases his Asa Brebner I Am Not Gone tribute album with a wide variety of local musicians doing justice to Asa's compositions.
All issues of Rock Scene magazine are put online. Rockscene online.
Kids Like You & Me interview Angela Sawyer of Weirdo Records.
Thunder Road shuts down. The Plough and Stars adds outside dining to weather the quarantine.
Riche Parsons does a live stream at the Midway and continues that a few times. Parsons at the Midway.
A Bunch of Jerks do a live stream from their recording space. It's so successful they continue that for many other times and projects. A Bunch of Jerks vid.
JJ Gonson of Once does a Zoom interview with critic Jim Sullivan. Listen to it here.
Anngelle Wood says good bye to the Rumble for 2020 with Rock & Roll Rumble Takeover which was a combo of live stream groups and videos by Blue, White Dynomite, Gene Dante, Petty Morals, Quintaine America, The Old Jack and the Cave In. John Powhida, When Particles Collide, Luxury Deathtrap and Time Wolf. Click to see video.
Hummingbird Syndicate release a video of "We Want Love" a song from a new album. Video of "We Want Love".
September
More clubs have to close. Now its Bull McCabes and the Pour House that contained the Honey Lounge for a few years.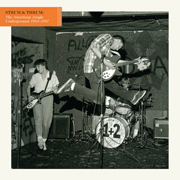 A new compilation of jangle pop called Strum & Thrum: The American Jangle Underground 1983 – 1987 with two Boston bands included: Salem 66 and The Vandykes. Info on Strum & Thrum here.
Weakened Friends get a Patreon page where they can create and get sustaining subscribers. Weakened Friends Patreon page.
A rumor circulates that Facebook will ban live music. It turns out to be untrue.
Boston Emissions starts up a survey to make up a list of Boston's Top 100 Songs of All Time. Boston Emissions Top 100.
Kids Like You & Me podcast get the goods from Mickey Bliss of Club Bohemia.
Linda Bean Pardee of Chelsea Curve started a new project doing weekly sessions in her garage - hence the name Garagecast. The first episode is a Billy Bragg song called "Accident Waiting to Happen". It turns our to be a very successful series. View video on Facebook.
Hummingbird Syndicate release their album Keep Loving Keep Living.
We get an early scoop and debut Kid Gulliver's video of "Carousel". Video on Bandcamp page.
| | |
| --- | --- |
| Richie Parsons | Paper Tigers |
This week the Midway streams Richie Parsons, Tony Kaczynski (Video here.) and The Paper Tigers. (Video here.)

Skybar has a Carissa Johnson do some live songs on his podcast.

New Music by Today Junior, The Short Fuses, Adventure Set and Rebuilder.

Dave Morrison reads from his book Clubland, about his time in Boston punk, on stage at the Camden Opera House. Also reading from her book was Ellen Sander a rock critic from the 1960s.

Smitt E. Smitty has his Atomic Fez Fundraiser for Once. We get our first look at the Shang Hi Los video for "Sway Little Player" both the song and video are addictive and would be the biggest breakout success of the Covid shutdown stretch. Other bands include: Muck and the Mires, Kid Gulliver, Little Billy Lost, Emily Grogan of Gala, Gene Dante, Lily Black and State of the Union. Video above.

On stage at the Midway is Stubborn Hearts (Video here.) and Blame it on Whitman. Screwcart do their own live feed. See Screwcart vid here.

The Boston Music Awards announce their nominees. This year the whole thing is digital.

Today Junior and Motel Black put out song videos.

October

Eddie Van Halen passes away.

The Boston Local Music Festival becomes "The Digi-Fest" this year. Among the many acts in the live stream were Planet Mercury The Knock Ups, Paper Tigers and Linnea's Garden.
| | |
| --- | --- |
| Justine Covault | Kurt Baker |
The Mess Around logs another session with Justine Covault, Ken Lafler and Selena Tan, Tom Baker, Jay Allen & the Archcriminals and Kurt Baker
New music includes a new debut album from The Jacklights, Brad Marino's recreation of the Ramones Subterranean Subway, a new track from Johnny Angel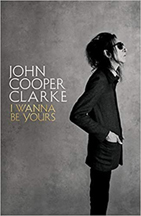 We go Cooper crazy as John Cooper Clarke has a new bio out named I Wanna Be Yours and there are copious articles out about him.
The Jungle makes a strategic move and closes for the winter with the hope of opening in 2021 when appropriate.
Richie Parsons at the Midway is joined by Eric Martin and Stephen Fredette. The video on YouTube.
Diablogato gets a beer named after them from Lord Hobo Brewery. Read the story.
Linda Bean Pardee logs in episode five in her Linda's Garagecast. The song is "No Action" by Elvis Costello. Linda is joined by Jimmy Lepler and Will Selton. Catch the video on Facebook.
Ralph Fatello's latest New Hampshire surf video has all music by the Nervous Eaters and the Nor'Easters. See Ralph's video.
| | |
| --- | --- |
| Stigmantics | Jacklights |
The Stigmatics brighten our week with a rocking live set from the Midway. The Thigh Scrapers play with them. Next on stage a few days later is the new band The Jacklights and Instamatics. Watch the show here.
Later in the week still at the Midway is KCUF and Michael Kane and the Morning Afters. YouTube has the video now.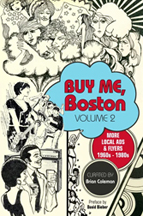 Brian Coleman now has Buy Me, Boston Vol 2, which is more ads galore like Vol 1. Find out about the book and get it here - click.
Bob Cenci live streams his new blues group, U-ey at the Buoy, from the beach. The video can be seen on Facebook.
Crow Follow creates a video for their tune "The Wrong Devil". Link to video on YouTube.
Phil'n'Phlash has a photo show titled "Phlashback, A Photo Retrospective of the Fenway-Kenmore Music Scene in the Early 80's" at Time Out Market in the Fenway. John Keegan gets over there and brings back some photos of the exhibit.
Bradley Jay has an interview with DJ Tami Heidi.
Steev Riccardo aka Twisted Rico has a podcast called Blowing Smoke with Twisted Rico. His latest is an interview with Rick Harte.
John Cooper Clarke has a live interview for his book I Wanna Be Yours, among the guest stars is Paul McCartney praising Clarke as brilliant!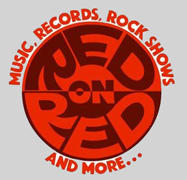 Justine Covault takes a gutsy move and announces that she is starting a record label called Red on Red Records. They will also be managing acts, one of which is The Neighborhoods.
The Boston Beat podcast set up a separate site for Boston Punk called "Rat Tales – Boston Rock Stories" There are new interviews with JJ Rassler, Unnatural Axe members Richie Parsons & Tom White and a two part interview with Frank Rowe. The Boston Beat Podcast.
Live music comes with another Garagecast covering the Buzzcocks' "Promises" (Video here.)and another short Screwcart live feed. Screwcart vid is on Facebook. Muck and the Mires create a video for "6 O'Clock Baby".
There's new music by Richie Parsons and the album After Party by Kurt Baker.
For Halloween we get a set by A Bunch of Jerks from their recording space, video - click here, and The Bentmen from Once Virtual Venue. See it now on YouTube.
November
November was not kind.... Boston music scene loses WMBR DJ Jeff Breeze and much beloved musician Boby Bear.
In the Meantime perform their whole new album Adolescent Purgatory in a live video stream. In the Meantime live stream vid.
| | |
| --- | --- |
| In The Meantime | Garagecast |
Episode #8 of Linda Bean Pardee's Garagecast has Linda joined by Kid Gulliver's Simone as vocalist and David on guitar doing "Good Girls Don't" by The Knack. "Good Girls Don't" video, click here.
Lenny Lashley does a live feed from the Midway. Watch the video on YouTube.
Sidewalk Driver create a video for a new song called "Everything's Good". Video is here on YouTube.
New music from Brix'n Mortar, Glowbox, War Graves, Winter Project, Today Junior, The Wild Stares, The Classic Ruins,Rawstrum, Freddie Dilevi, Worm (American Catastrophe),Telemore, Lockette, and the Boston Rock and Roll Anthology Chapter 21.
Twisted Rico's Blowing Smoke podcast had Lee Harrington of the Neighborhoods
The Gargecasts just get better. The latest has Lee Harrington and Justine Covault playing Marshall Crenshaw's "Cynical Girl". The video is on Linda's Facebook page.
Joanie Lindstrom is on Bradley Jay's Facebook show discussing her trip to Moldovia/Bulgaria. The show is now on YouTube.
The Twisted Rico podcast Blowing Smoke notches up another must listen to show with its interview of Al Quint of Suburban Voice..
"I'm Your Man" gets a video from Muck and the Mires. 61 Ghosts does the same form "Living in Your Arms".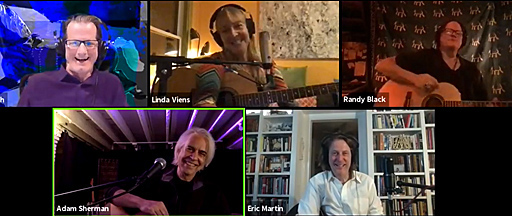 Back Porch Carousel

The Back Porch Carousel does a live stream fundraiser for Arthur Freedman. The line up is Randy Black, Linda Viens, Adam Sherman and Eric Martin with moderator Larry Dersch. The video can be seen on Facebook.

The Knock Ups do another live feed. This show is on Facebook.

The Red on Red launch party includes: Jay Allen and the Archcriminals, A Bunch of Jerks, Justin and the Unclean, Cold Expectations, Kid Gulliver and the Neighborhoods.

Above the Basement podcast interviews Clint Conley. Click to go to Clint Conley podcast.

New music from: A Bunch of Jerks (new EP), Adventure Set, The Runouts, Berk/Lehane, Freddie Dilevi, The Wandering Ones (Johnny Carlevale),

We really thought they were doing everything right to survive the coronavirus quarantine but Once gives the word that they are shutting down, within a month it's a done deal. John Keegan puts together a slide show of shots from the club.

Tsunami of Sound have a colorful cartoon video of their song "Motor Oil".

We give a review of a Patti Smith live feed of her Black Friday Show.

Roger Miller does a podcast by the surrealists at Meat for Tea in western Mass. Link to podcast.

There is a documentary about Ivan Julian of Richard Hell and the Voidoids called You Don't Know Ivan Julian. The movie on Amazon.

Simone Berk and Jerry Lehane team up to create the song and video An Irishman for Christmas

December

Bob Moses, well known for being a guitarist for mid-eighties group Busted Statues, passed away mid-December.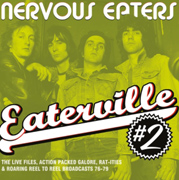 We get the word that there will be an Eaterville Vol 2 from Penniman Records. Life is good again. Eaterville record.
Jamie Talia opens Pleasant Village Records and Collectibles in Marblehead.
Garagecast does up "Crash" by the Primitives. by guests Lisa McColgan and Kevin Coombs. Watch it here.
Gutterbug is a movie about 'crust punks' that was shot in Allston and features some local music. Trailer for Gutterbug.
New Videos by Salem Wolves ("Never Die") Linnea's Garden ("Superspreader"), and Lily Black (Pretenders' "Precious")
Bradley Jay's Jay Talking show interviews photographer Michael Grecco along with critic Jim Sullivan. The video is on YouTube.
Kids Like You & Me interview Tara McManus from Mr. Airplane Man.
There's new music from: RC95, The Junk Ranchers, The Hi-End, Telamore ("Christmas Party"), Keep Safe Boston Compilation, The Leftovers Compilation, Miracle on Comm Ave 2020, See This World, The Forz, Jonathan Richman (SA) and Rich Mirsky.
The Boston Music Awards announce their winners. See winners - click here. Powerslut gets Rock Act of the Year.
Garagecast does up "Is That Love" by Squeeze, for this one Linda recruited Jimmy Lepler and Corin Ashley. With that line up they capture many of the quirky Squeeze trademarks. Watch the video on Facebook.
A Once live stream pairs Lily Black and Paper Tigers. Watch video - click here.
We do an interview with Greg Allen as he is working on his next album. Click to go to Greg Allen Interview.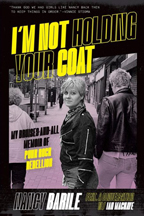 Nancy Barile, a Boston hardcore punk has a book entitled I'm Not Holding Your Coat. She uses the lessons she learned in punk in her teaching career (in Revere).
Are we going to mention Paper Tigers doing another live stream? Yes we are. This time at the Midway again with Stubborn Hearts. Video of Stubborn Hearts and Paper Tigers.
The C Note is assembling a compilation album to help fund the club through the pandemic.
Color Killer comes back after a hiatus to do another welcome live stream. Watch here.
Garagecast gets the shy Linnea Herzog to guest for a rendition of "Flying Saucer Attack". Video is on Facebook.
We have new videos from Cold Expectations (Video here.), Circus Battalion (Video here.) and Hummingbird Syndicate. (Video here.)
Juliana Hatfield does a live stream from Q Division doing the complete version of her album What You Are…then she does it again! The video is here.
The Shang Hi Los released their second video "Skipping Records" which shows a glam influence. Video below.
John Powhida releases his new video of his song "Michael 3 o'clock" Video above.
Greg Allen does an interview with Steev Riccardo over at the Twisted Rico podcast.
Kid Gulliver record at Zippah Recording Studios with the a rhythm section of Sandy Summer (drums) and Lee Harrington (bass).
The final Mess Around for 2020 is a Rum Bar Holiday Mess Around with Chelsea Curve, Simone Berk, The Shang Hi Los, A Bunch of Jerks, Stop Calling Me Frank The Dogmatics and Andrea Gillis. Video below.
Lenny Lashley did another superlative job on his Christmas Gaggle live stream from the Midway - this one breaks all previous attendance records!! Video above.
Larry Newman begins work on volume two of I Am Not Gone, the Asa Brebner tribute album. Artists will include Tony Kaczynski, Justine Covault, Emily Grogan, Kenne Highland Air Force, The Hummingbird Syndicate and The Darlings. Also Shel Pierce from the Runes, Jonathan Paley and Scott Baerenwald.