The BGN News Archive
January 30, 2023
The Dogmatics: A Dogumentary is a big deal for us Boston scenesters: You get the whole band story with plenty of music video samples along the way. The video of the band's Thayer Street loft is priceless and absolutely crazy. Paul O'Halloran's sudden death is dealt with taste and gives the film an emotional weight. It makes their later rebirth inspiring.
This week we have an interview with the film maker Rudy Childs. Rudy has a long history with the band. As luck would have it he started doing documentaries for metal bands, but when the band started playing again he saw his chance to do a documentary on them.
Rudy is a colorful character with many interests and accomplishments .. and a lot of crazy stories from his early days. Read the interview by hitting the photo link above.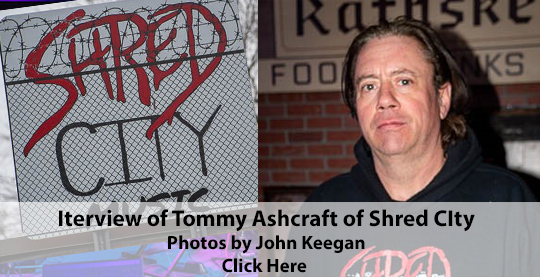 Recently, a lot of people on Facebook and Instagram were surprised to see a photo of a music store with a stage that had a back drop of the front of The Rat! The store is Shred City in Wilmington. Why that stage? That's what we went to find out. Turns out it's all about the vision on one man Tommy Ashcroft. We have an interview with photos that tell the story of how he started Shred City.
As we have been watching the corporate world build concert halls not are not friendly to local groups it's refreshing and inspiring to see what one person can do to bring music to his home town.
Hit the photo link above to read the interview and see photos of Shred City.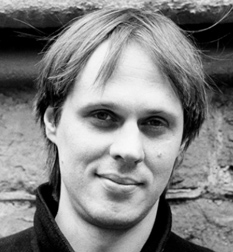 The news of Tom Verlaine's death hit social media on Saturday night in a big way. Patti Smith's daughter Jesse announced that Verlaine died 'after a short illness." and it's been said that friends, including Patti Smith, were at his side near the end.
Tom's accomplishment was stunning. Marquee Moon is a creative nova that hit in 1978. People were trying to figure out what punk was. It was easy to say it was noise like the Ramones and Sex Pistols and dismiss it, until the elegant Marquee Moon came out.
How did Tom get to that sound? How did he get that punk noir feeling into the lyrics. There are so many choices that he made that went into that creation. That's the thing about artists, they can do individually what an army of people can't do – created a new expression that can captivate millions. That's why we miss people like Tom Verlaine, he was one of those individuals. Irreplaceable. More on Variety website
Jim Sullivan continues to serve up quality writing about local acts. These days his stories show up on the WBUR website. The latest is about David Herlihy of O Positive. David has used the Covid down time to write some new material. He has a five-song EP, Postcards from Kindergarten, Vol. 1 coming out soon. "Invisible Girl" has been released already. The video for that is here
David, who is now a music business lawyer, knows it's a different music world out there. The network that boosted O Positive is dismantled. The article in WBUR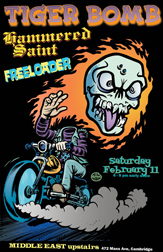 We've told you about Hammered Saint, a band to watch. They now have Curt Florczak on guitar. What a great addition! Curt was previously in Greg Allen's Fringe Religion and The Hi- End.
When we first heard Curt in Fringe Religion we were stunned by his solos. They weren't extemporaneous slashings but pre-thought-out crafted gems. They were real 'moments'. Our interview with Curt
Hammered Saint is playing The Middle East Up for an early show- 6-9PM. Tiger Bomb and Freeloader on Saturday Feb 11.
We haven't heard from Corolla de Ville in a while. We are always looking for news on their long time project of a Phil Haynen Tribute album. Phil's group the Dawgs were well respected and Phil's songs have been covered extensively. Corolla de Ville says that an announcement of the album is coming soon. We'll be on that the minute it comes.
Punk was considered as the cause of everything wrong with the world when it started. Now there are children learning Ramones' songs. The kids are doing fine in the video, but the guitar player…come on, down strokes buddy, no strumming! Gabba Gabba Hey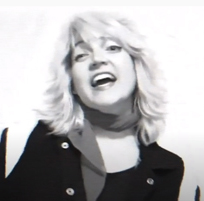 The Shang Hi Los received some press from the Boston Herald. Jeb Gottlieb talked to Jen D'Angora. It's hard to peg the Shang Hi Los or know what they might come up with next. Jen talks about the aim of the group in the piece "The direction definitely wasn't planned, it was completely organic." As it turns out that is their defining characteristic and what makes them so interesting. Read the article here
Bandcamp Fridays has become popular. It's feels good to pick up some music and have more of the money go to the musicians rather than the intermediaries.
The next one is this Friday, February 3. And then plan ahead coz here are the upcoming dates: March 3rd, April 7th, May 5th, August 4th, September 1st, October 6th, November 3rd, and December 1st. Bandcamp
---
VIDEOS......

Kid Gulliver is back!! "Kiss & Tell" is maxed out pop and the video is maxed out fab, pop gear color. It's all close up of Simone and her swinging sixties clothes.

The Sheila Devine have had sporadic live shows at the Sinclair. Vanyaland posted a video of the band doing a medley from their last show there. It was a good quality one so we show it above. They go from their hit song "Hum" to Danzig's "Mother" to AC/DC's "It's a Long Way To The Top" to Quiet Riot's "Bang Your Head". That's quite a run through. The Vanyaland article

For many years he was known as the guy who got kicked out of the Sex Pistols. These days bassist Glen Matlock is as busy as he wants to be. He plays with Blondie. He has a healthy solo career. We saw him play solo at the Midway in 2014 , that was memorable.

This week he released a video of a new song "Head On A Stick." from his forthcoming album Consequences Coming to be released in April. It's a lot about the last few years of political upheaval: "It was done during the debacle that is Brexit and the rise and fall of the turgid Trump episode in the US. These songs reflect my take on the whole sorry mess that has ensued." "Head On A Stick" sounds like his Rich Kids material. There is a descending bass line that sticks in the head. Glen looks handsome! Time is kind to this guy.

Some more on the song and Glen at Clash magazine web site

Matlock wrote his side of the Sex Pistols in his book I Was A Teenage Sex Pistol. And he didn't like how he was portrayed in the Boyle TV series.

Danzig/Samhain member Steve Zing has just released a video of the song "Destroyer" in advance of the album The Waiting, by his group BLAK29. It's actually the Kinks 1981 song "Destroyer." The Kinks borrowed from themselves in that song by reusing the "All the Day All of the Night" riff. BLAK29 do a good job by keeping things pretty much intact. Zing also has guest vocals by The 69 Eyes frontman Jyrki 69 as well as musical contributions from Type O Negative drummer Johnny Kelly and Prong mastermind and Danzig guitarist Tommy Victor! And Mr. Danzig imself design the new band logo.

If you have been around here long enough....and we meanas in the 80s....then you remember Johnny D's in Allston. If you lived in the neighborhood it was your other home away from home, It was a sad thing when Johnny D's closed. It was a BIG thing too! The BGN cdid a photo story of that night: You can see that here!

Bob says: "Johnny D's had such an awesome feel to it and it was like home. T Max remembers, "I don't know what it was about the place. It didn't have good lighting, it didn't have a good sound system, they didn't have a stage, they had to move the pool table whenever bands played, but it just felt great there!" and it did, it felt great there. I think much of it had to do with the times too, And so it was. And so it ended on February 16, 1986 there on Harvard Ave. in Allston, MA. 10 bands performed that evening."

So here we go with installment #2 from Bob Martel (aka Bob Cellar) - Ten bands and Bill Tupper as MC....these are never hear before audio recording of Johnny D's closing night! The second band was The Pets (with Evan Shore) WATCH IT HERE

Later we'll have Last Stand, Moose and the Mudbugs (Ed "Moose" Savage), The Five (Reid Paley), Scruffy The Cat, The Unattached (Mark Frasier), The Flies, The Prime Movers (featuring Cam Ackland, Dennis McCarthy) and the last straw: The Dogmatics, Piranah Bros. (swinging from the ceiling), Doug (Melcher who'd had enough) ....The night ended rather unceremoniously when we were all SENT home.

Rick Paige himself will be adding some remembrances along the way as well.

Stormstress used a live show at the Middle East to get a material for the video of "Corpses Don't Cry". We love the slow motion head banging at the three minute mark.

I WILL EMBED
---
RADIO......
There's still time to catch Nat Freedberg on Skybar's Rising show from last Tuesday. Nat played quite a few songs live. To hear the show go to the WMFO archive page and hitting Tuesday at 8pm then hit the archive button. This Tuesday Skybar has the band Lurid Purple Flowers in the studio.
---
PODCASTS.........
Blowing Smoke with Twisted Rico has Reid Paley as a guest. Reid was the gravel voiced singer for The Five, a group that people were captivated by in the mid-eighties. Once hearing that voice is all it takes to get hooked. We didn't know a lot about Reid's career after his Boston stint so this was a nice catch up.
Reid grew up listening to jazz. He was in Pittsburg just before he moved to Boston and The Five formed in Pittsburg. They moved to Boston and got help from Joyce Linehan, who was also responsible for Reid's solo Sub Pop single later. Why Boston? One of the band members new Phil Caruso of the Neats and they were getting some college radio play.
The Five played with the Pixies at Green St Station. He stayed friends with Frank Black and has done several projects with him. ReidPaley.com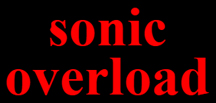 We took in Sonic Overload this week. Right off we heard Seven Seconds' "Remains to Be Seen." That's off the Walk Together Rock Together album. Al Quint played it because it's been reissued on Trust Records. It's released on a spatter vinyl version. Trust Records
Al even played "Hey Joe" by the Byrds in memory of David Crosby.
Sometimes you just have to check out the songs because of the group and song titles like: Primitive Fucking Ballers doing "Covid Punks Is Hippies" or the Homostupids with "Apeshit" both are wild cuts of energy.
He also played a song by Sial a punk group from Singapore. We saw them at O'Brien's in 2016. Then there's some punk: Suburban Studs "No Faith", The Vibrators' "Judy Says" and Elvis Costello with "No Action,
A new one to us was Rocket Science doing "Burn in Hell" released in 2020. Hear it below.
We also liked locals Similar Items from Salem, doing "Manufactured Man" (released in 2018) especially with the lyrics printed on the Bandcamp page.
There is nowhere else you can get a mix like Sonic Overload regularly programs. You can hear the whole show on the Sonic Overload web page
---
NEW MUSIC/CDs......
The Muzzins have a new single titled "Send It Back." They don't have a guitar, they make a full sound with their fuzzed up bass and it works wonders. It's bottom heavy but forward moving.
Part of the song reminds us of Devo's "Girl U Want" but Devo never worked up a head of steam like The Muzzins do for the last two minutes.
Looking for something new? – this is it. We're figuring live they ought to be wild. They are playing Atwood Tavern this Thursday, February 2 with Trash Rabbit, Feep and Beautiful Headquarters.
Sunshine Riot does some interesting things with songs. "Parole Board" hit hard when you read the lyrics. Their new song just released is called "Looking At The Past." What strikes us about this is the basic steady two chord set up that gets kicked around with sudden dynamics. We don't think you can figure out what's going on by listening to the lyrics but they have a truthful gravitas to them where you can catch them. There's real turmoil going on.
All sorts of garage punk is coming out of Australia. Here's one new one Sick Fizz with their album We Fucked This City On Rock and Roll. The hit to the rock dinosaurs in the title is welcome right off. There's just two songs released at the moment but that's enough to hear what they are up to with their ear splitting fuzz rave up.
Rich Mirsky has been a lot of bands through the years. He just released three songs from Love Handle, a group he was in, in the late eighties. This band should have gotten some attention. The guitars have a nice bite to them and the recordings capture that. We love the drums in "Liss and Hold" and "Too Much Patchouli." The lyrics to that later song begin, "I met her in Union or Central Square…"
The Gizmos weren't the only band from Bloomington back in the day. Lost in time was The Jetsons who had an EP out. It did find its way to Boston because we remember their song "Genetically Stupid" being played on the radio. Hearing that on this rerelease on Gulcher gave us a flashback.
The group is least convincing when they are trying to be real 'punk'. They were better in the spots where they were just quirky. In the group was Jaimie Sever of the Unattached.
"Same Stars" is Girl with a Hawk's first release. It's an emotional tale that's all personal to Linda Viens. Just reading the background text on the Bandcamp page gets to you. It's Linda's voice that caries everything, it's strong and emotional at the same time.
It's not punk but it's for a good cause. The Old Town Crier has a new live album whose profits will all go to the Pine Street Inn. The Pine Street has been helping the homeless for as long as we can remember. A Night with Old Town Crier is a crisp live album. The music is very much in the Van Morrison vein.
---
Here's some good shows coming up .....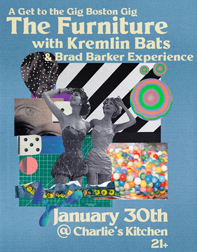 January 30, 2023 (Monday) The Funiture, Kremlin Bats, Brad Barker Experience- at Charlie's Kitchen
January 31, 2023 (Tuesday) Thelma & the Sleaze, Sly Fang, Pink Lids at O'Brien's TIX at O'Brien's page with links
February 2, 2023 (Thursday) The Muzzins, Trash Rabbit, Feep and Beautiful Headquarters at Atwood Tavern
February 2, 2023 (Thursday) Willie Nile and The Nervous Eaters at City Winery Boston - Facebook page
February 3, 2023 (Friday) The Casket Lottery, Taking Meds, Sky Tigers, The Endorphins - Middle East Up
February 4, 2023 (Saturday) Black Helicopter, Cortez, Z/28, Mollusk at The Midway - 8PM show - FB page
February 4, 2023 (Saturday) The Shaskeen Pub Presents: TREE, Inverter, Medicated Savage, Caliente Pistolas - FB page
February 4, 2023 (Saturday) The Freqs, Landowner, Miracle Blood at The Middle East Up
February 9, 2023 (Thursday) Lover of Eve, Linnea's Garden, Alyssum at the Middle East Up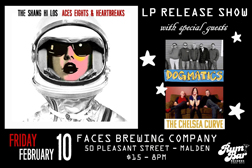 February 10, 2023 (Friday) The Shang Hi Los, The Dogmatics, The Chelsea Curve at Faces Brewery Malden. FB page
February 10, 2023 (Friday) The McGunks, The Gobshites, The Welch Boys at The Midway
February 11, 2023 (Saturday) Freeloader, Hammered Saint, Tiger Bomb with Cowboy Mach Bell as emcee!! at The Middle East Up - EARLY show 6-9PM - FB page
February 17, 2023 (Friday) Red On Red Records Presents: Crow Follow, Cold Expectations at The Burren for an early show at 6PM.
February 17, 2023 (Friday) Franz Nicolay, Coffin Salesman, Your Friends In Hell at Faces -Malden
February 17, 2023 (Friday) Hixx, Scott Damgaard Band, Phantom Ocean at O'Brien's - Tickets
February 17, 2023 (Friday) The Imposers, Diablogato, Bobcat at The Worthen Attic, Lowell.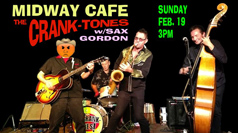 February 19, 2023 (Sunday) The Crank-tones and The Fathoms at The Mindway for a Matinee at 3PM - FB page
February 24, 2023 (Friday) Goth / Post-Punk Tribute Night with Gretchen & the Banshees perform as Siouxsie & the Banshees and Staring at the Sea as The Cure at The Midway. FB page.
February 24, 2023 (Friday) Triple B Records presents: Gorilla Biscuits, Restraining Order, Wild Side, Vantage Point, Truth Cult, Wreckage - warning tix are $40!! this is a 6 PM show. Middle East
February 24, 2023 (Friday) Actor|Observer, In Good Nature, Inspirit and Summer Cult are doing one of Bone Up's "Band Hangout" nights- what's a Band Hangout? Meet the bands, listen to music, snag some merch, and drink beer! It's not a concert, but it's just as cool as one! Starts at 7pm! Beer Release: Fool's Gold, hazy IPA, Food: Sekali, malaysian street food and congee bowls - FB event page.
February 24, 2023 (Friday) Waiver Wire. baby bowler, Paper Tigers, Indoor Friends at The Jungle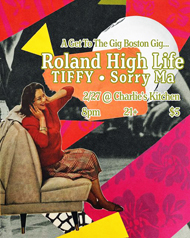 February 25, 2023 (Saturday) Thrust Club, Saturniids, Sorry Ma at State Park
February 27, 2023 (Monday) The Roland High Life, Tiffy, Sorry Ma at Charlie's Kitchen
March 3, 2023 (Friday) Actor|Observer, In Good Nature at Free Street - Portland, ME
March 4, 2023 (Saturday) Actor|Observer, In Good Nature at Taffeta in Lowell, MA
March 5, 2023 (Sunday) "I Am Not Gone" A Tribute To Asa Brebner LIVE - The Burren - Facebook page
March 5, 2023 (Sunday) Actor|Observer, In Good Nature at Alchemy. Provi, RI
March 10, 2023 (Friday) Freqs, Mollusk, Hotel Black, Knock Over City at The Jungle
March 11, 2023 (Saturday) Grayskull Booking & Hardcore Stadium present Slapshot, Crown of Thornz, Risk, Neighborhood Shit at The Middle East Down
March 11, 2023 (Saturday) Linnea's Garden, Soraia, Justine and The Unclean, The Idiot Kids at The Jungle
March 18, 2023 (Saturday) The F.U.'s, Cuidado, Duck & Cover, Black Helicopter at the Gerry No. 5 Veteran Fireman's Association, Marblehead - FB page.
March 24, 2023 (Friday) TREE @ Ralph's Rock Diner - FB page
March 25, 2023 (Saturday) Condition Baker, Classic Ruins, The Grandstand Jockeys, Sand Machine at The Midway for a Matinee 3-7PM
March 25, 2023 (Saturday) The Freqs, Deprogrammer Cult, Rue, Ghost Planet at The Worthen Attic, Lowell
March 31, 2023 (Friday) The Church - The Hypnogogue Album Tour at The Sinclair FB page.
April 20, 2023 (Thursday) Black Flag at the Middle East Down - 2 sets- Set 1 the band performs the album My War, Set 2 - Blag Flag classics. $30 TIX here FB page
April 22, 2023 (Saturday) Welch Boys, Loser's Circle, ChumHuffer, Cry Havoc, Scumbari at The Midway for a Matinee at 3PM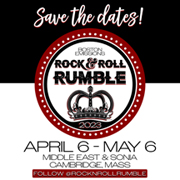 April 23, 2023 (Sunday) Plymouth Punk Rock Market - Spring 2023 edition! Mayflower Brewery Plymouth - FB page to keep up to date.
April 28, 2023 (Friday) Emo Night Karaoke with live backing band & special guest Monica Whitlock at Middle East - Downstairs.
May 6, 2023 (Saturday) Dark Spring Boston Festival at The Middle East Down - line up coming - FB page.
October 11, 2023 (Wednesday) The Mission UK & The Chameleons: Deja Vu Tour 2022 Rescheduled to 2023!!! also on the bill Theatre of Hate
CONTACT US AT....misslynbgn@yahoo.com Send us your gig listings, your anything else you've got!! You want your CD reviewed?? Contact us for that too.
---
---